Livestock Guard Dogs - Great Pyrenees, Anatolian Shepherds, Anatolian x Pyrenees crosses - and livestock - sheep and goats. Please email
shefaro@peoplepc.com
for information.

WORKING LIVESTOCK GUARD DOGS FOR AGRICULTURAL PURPOSES

There is a right way and a wrong way to raise working livestock guard dog puppies. At Shefaro, it is done the right way as you can see on this page. While our working livestock guard dogs are spayed, we occasionally receive litters from other ranchers. We believe in placing them in appropriate WORKING LIVESTOCK GUARD DOG HOMES. Working livestock guard dogs are for agricultural purposes. They were bred to guard and protect herd, flock and family on famrs and ranches. They are not house pets. There are too many that end up in rescue or discarded by the side of the road because the cute, fluffy puppy you bought as a house pet, turns into a big, hairy, shedding, drooling, barking dog (which is his job and what he was bred to do). Below are just three of the working livestock guard dog breeds you should read about. The Anatolian x Great Pyrenees also makes an excellent working dog seeming to get the best characteristics of both breeds. YOU MUST HAVE PROPER AND GOOD FENCING TO KEEP THE DOGS IN AND PREDATORS OUT.

Great Pyrenees
- History as a watchdog and herder dating back centuries, the Great Pyrenees is a particularly loving pet, especially with children, and is instinctually protective and loyal. A large dog (males can weigh between 90-125 pounds), the Pyrenees has a relatively small appetite, surprising not only for it's large size but for that the breed loves activity. The Pyr, as it is nicknamed, is obedient and loyal, as well as affectionate and gentle. This intelligent dog makes a very welcome family pet.
Akbash
- Native to western Turkey in the region known as the Akbash, and it is primarily used as a Livestock Guardian Dog. They have white fur and the males average 90 pounds in weight.
Anatolian Shepherd Dog
- Turkish Livestock Guardian Dog that weighs from 110-150 pounds and live 11-13 years (unusual longevity for giant breeds). A composite breed of
Akbash
and
Kangal Dog
.

I did not breed all of working livestock guard dogs at Shefaro. Many came from outlying ranches. I am instrumental in seeing that they are wormed, vaccinated, trained and ready to go to the best homes possible where their lives as working dogs will be fulfilled.
LIVESTOCK GUARD DOG PUPPIES (BORN MID JULY 2017)
ANATOLIAN SHEPHERD X GREAT PYRENEES PUPS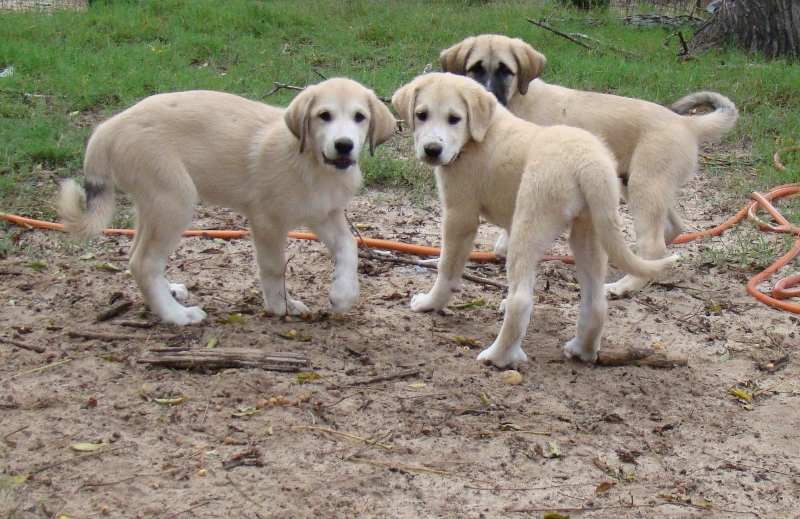 October 20, 2017, Orion and his cattle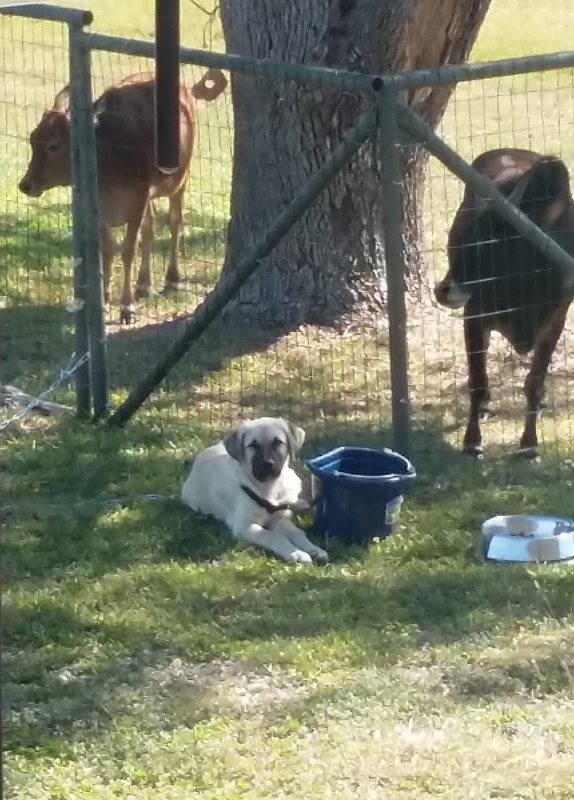 GIRL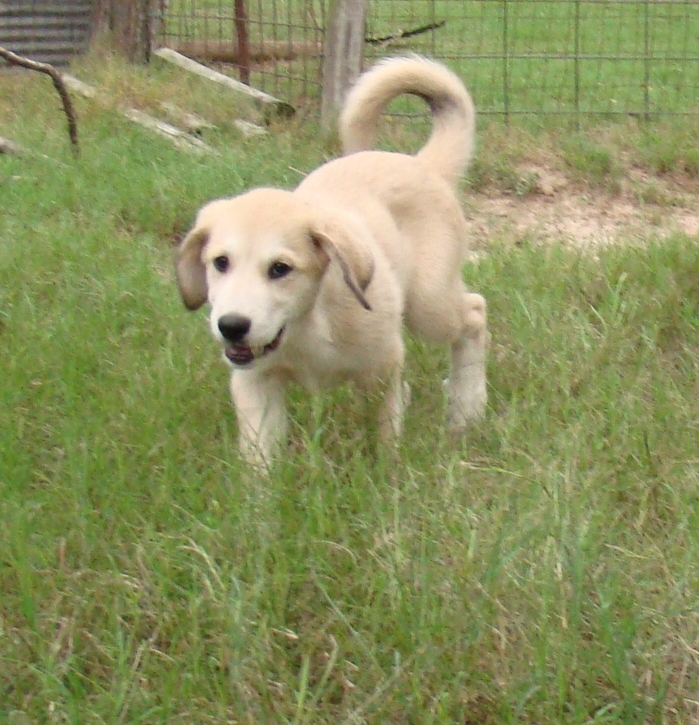 GIRL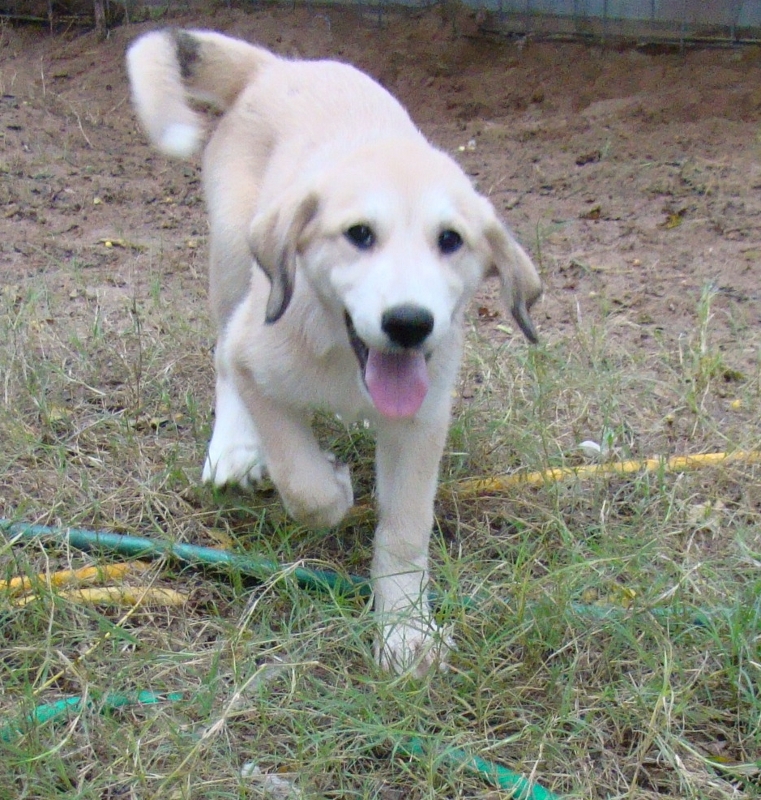 TRIO have all been adopted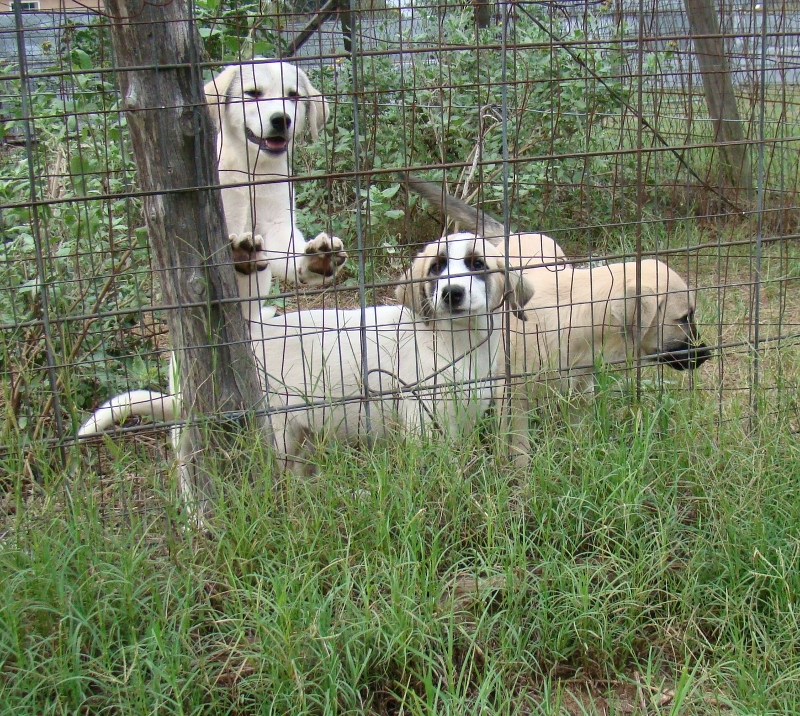 December 6, 2016 Barrett turned three.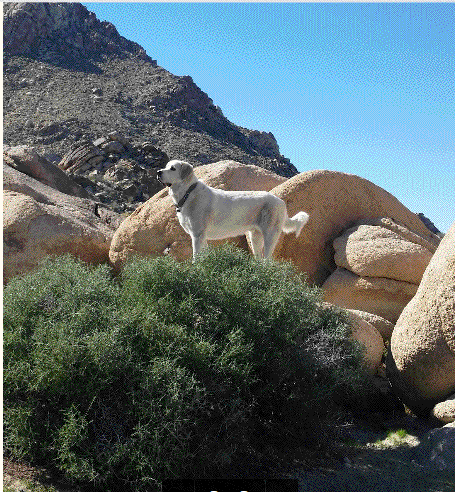 Yafah is a working therapy dog.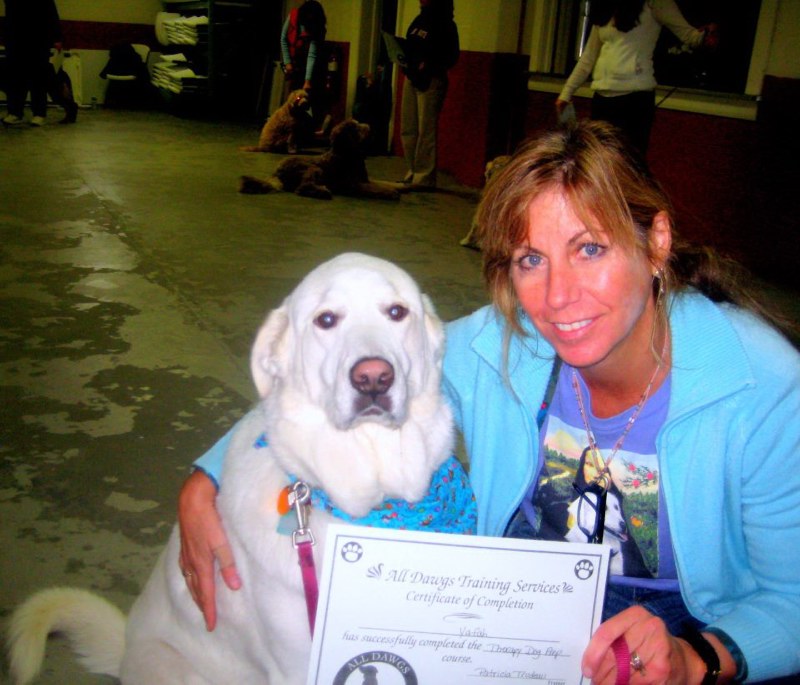 Peanut with her new herd of fainting goats.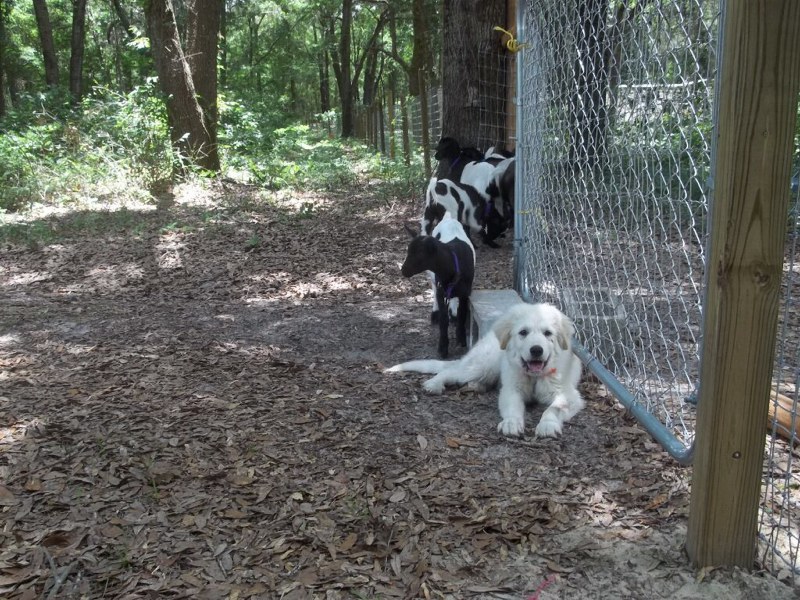 Raikes pup with one of their La Manchas.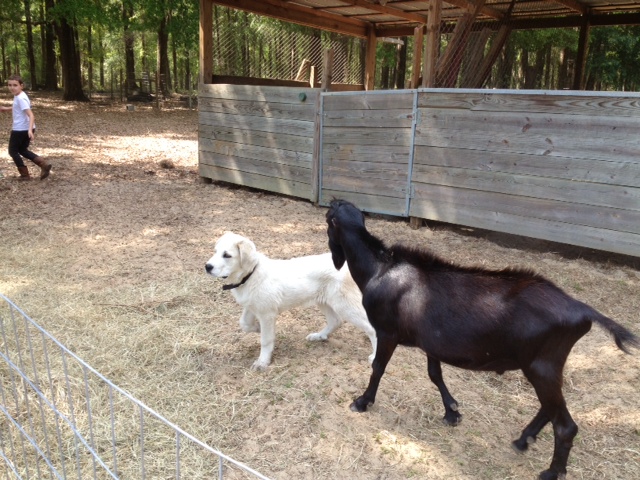 Yearling Sam in the hay barn. He guards ponies at the ranch.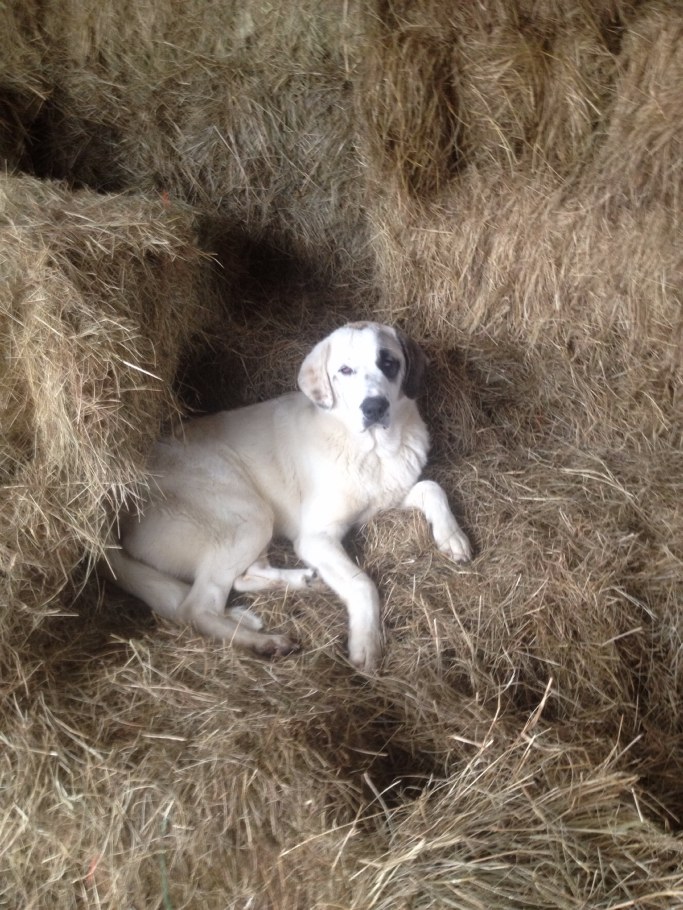 Bubba and Sam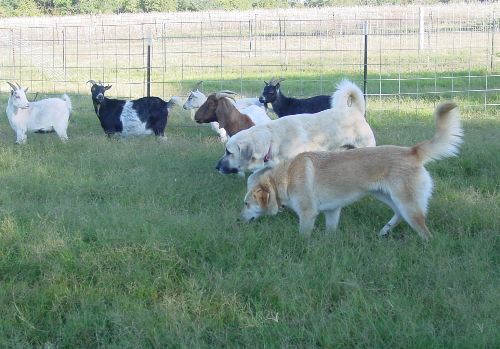 Winter coming in from Shefaro Park with the herd.


This is the herd Shefaro Livestock Guard Dogs are guarding. The sheep and goats are also for sale.


There are Pygmies and Nigerian Dwarfs, too.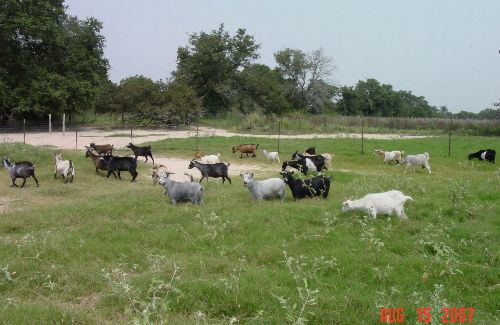 Working Livetock Guard Dog pups - Great Pyrenees and Anatolian Shepherds - are available occasionally. Email
shefaro@peoplepc.com
for availability.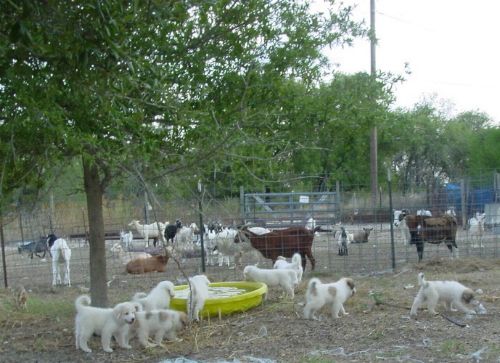 My working Livestock Guard Dog Anatolian Shepherds, Rose and Bubba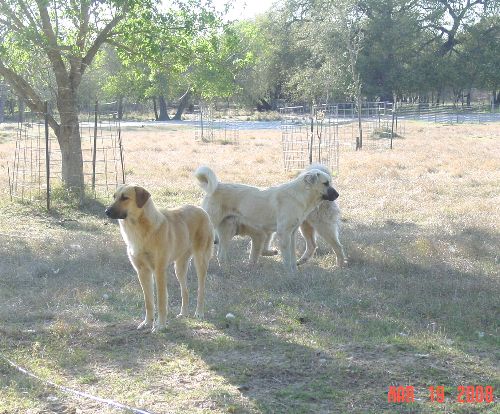 Rose and Bubba's daughter, Tika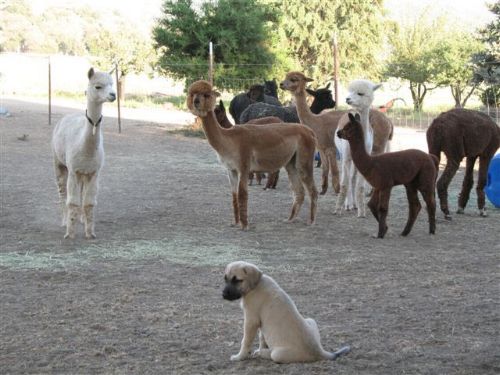 Son Travis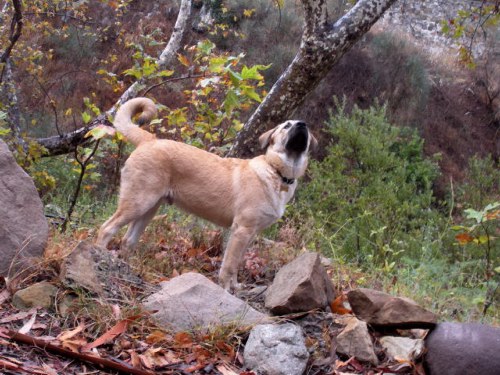 May 21, 2008 Bubba, Sam, Rose, Puppy Girl


From baby Alpaca...

Young Shefaro LGD with her cria babies. Alpaca ranchers often have lanes set up for the LGDs to patrol, but aren't in with the Alpaca.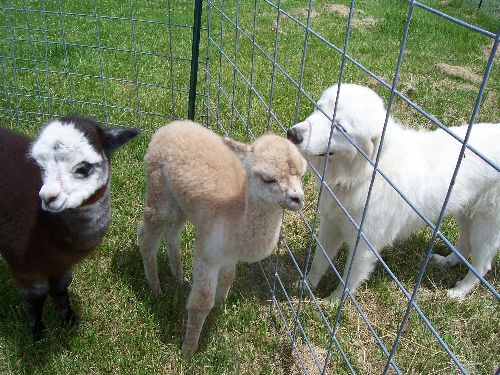 ...to baby girls, Shefaro LGDs do it all.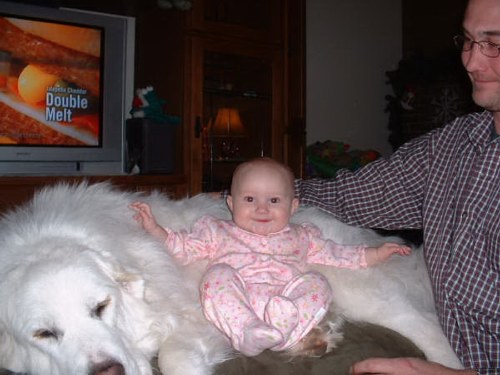 on vacation with her kids, Sasha (8/10)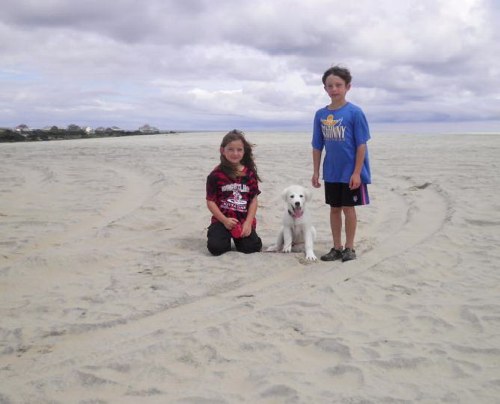 Apple and Ethan


This girl will guard two legged wards - Natalie's children.


Great Pyrenees puppy boy will guard sheep. They came for a girl, but he chose them.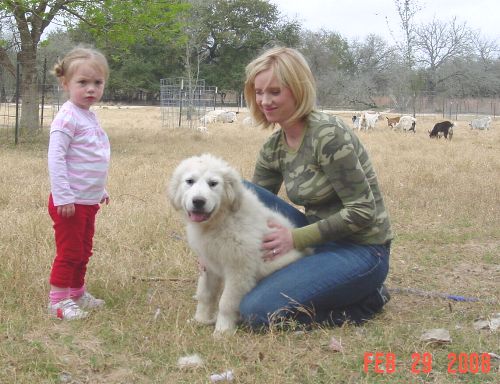 Shefaro Livestock Guard Dogs know when to guard and when to play. Anatolian boy with Bella.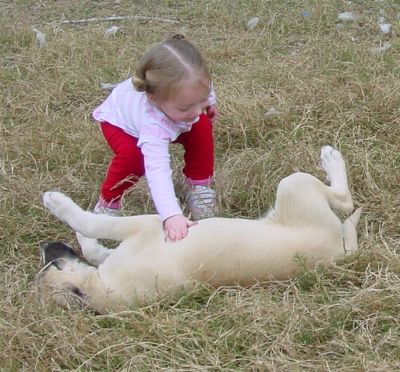 Beau guards his sheep at the Fine Ranch in California.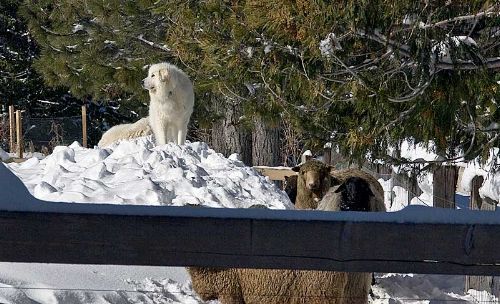 Max with one of his Barbado rams, Caldwell, Texas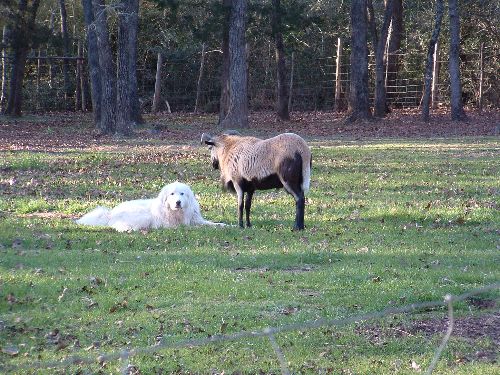 Shipping is easy from San Antonio, Texas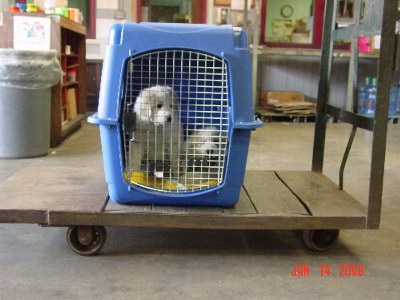 or you can pick up your pup at Shefaro. Anatolian boy is leaving with his new owner for North Carolina while Pyr LGD, Goliath, looks on.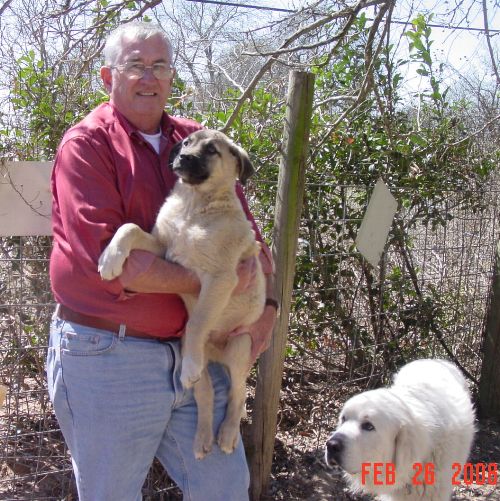 Leaving with her new family January 11, 2008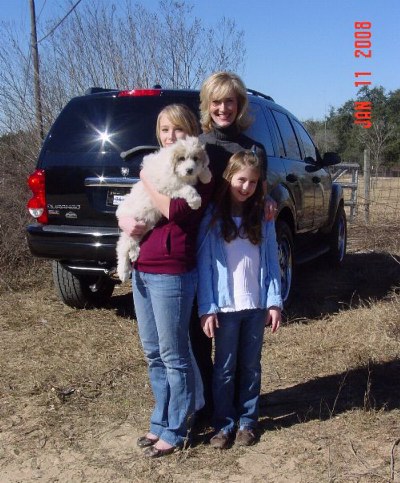 These Anatolian x Pyrenees Livestock guard dog boys are going to Osage Alpacas in Missouri December 2007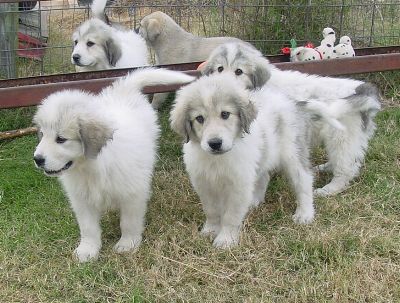 Here they are at Osage after making the long journey.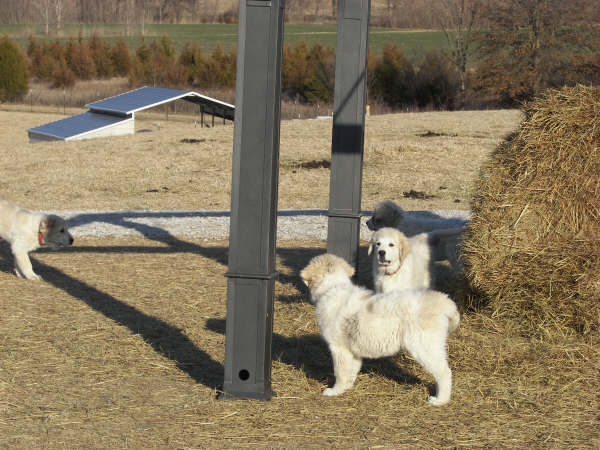 Laney at Shefaro with some of her goats.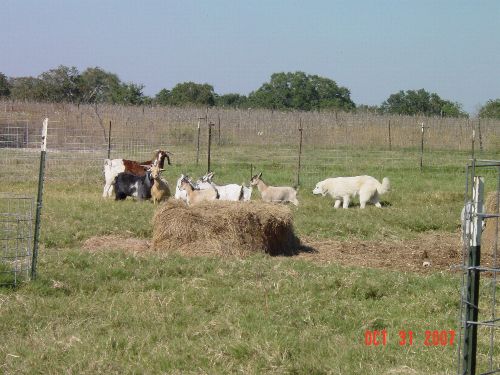 Jack & Jill with percentage Boer kids at Leming Ranch.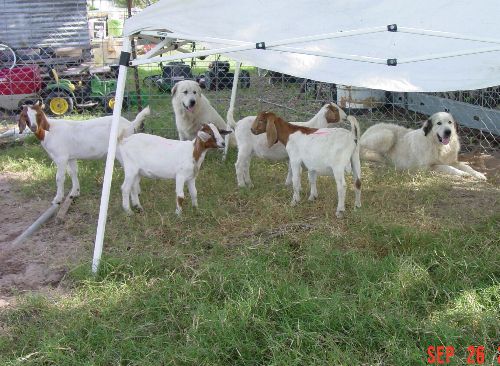 August 31, 2007 Anatolian x Pyr.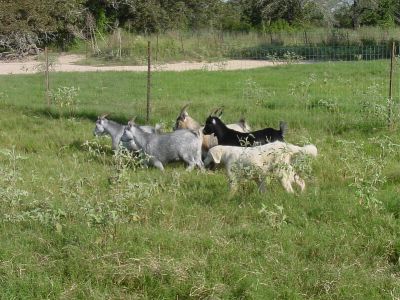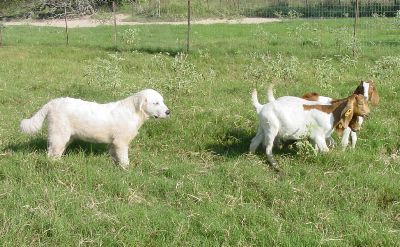 Trevor McBryde and sons leave with their March 17 Pyr boy. He will guard their Boer Goats and Dorper Sheep.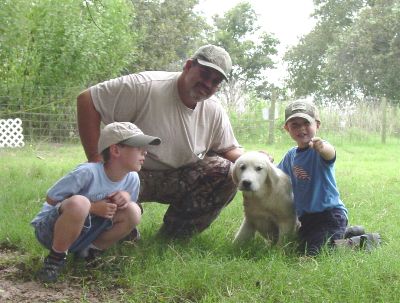 Purple is teaching the young Pyrenees pups about guarding goats. July 27, 2007 Pyr pup was born March 17, 2007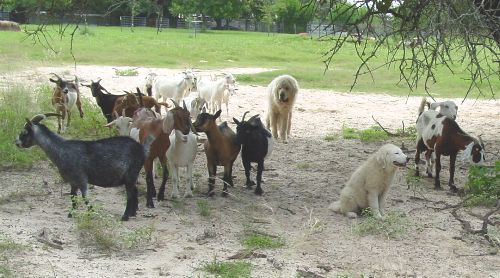 March 17, 2007


March 17, 2007 Pyr pup going out with the herd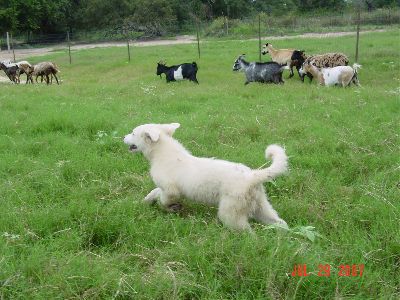 In Shefaro Park August 3, 2007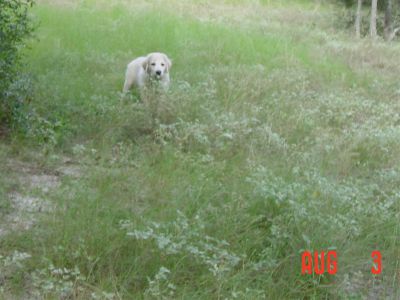 August 6, 2007 Aspen and her ward, Audrey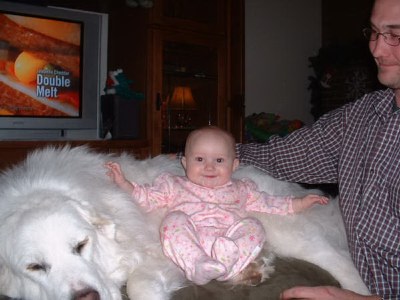 Bubba the Anatolian Shepherd boy.


Bianca (Anatolian x Pyrenees born April 15, 2007) and her barbado sheep at Shefaro


Bianca's friends say goodbye as she leaves for the Clare tree farm where she will have a herd of barbado sheep of her own. August 4, 2007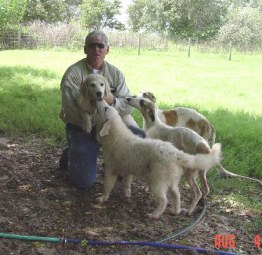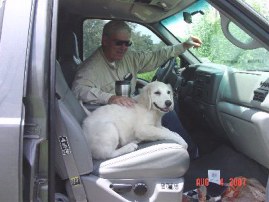 Beauty lives in New York as July 20, 2007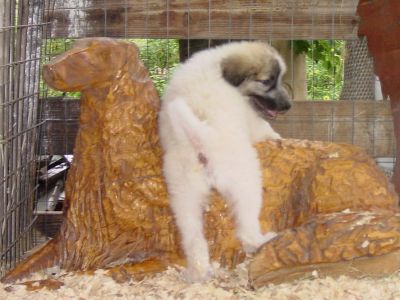 Snow lives in Denver guarding Warlander horses.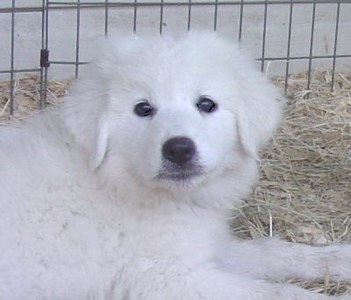 Peach left for Conroe, TX July 15, 2007 where she will guard ducks and other fowl.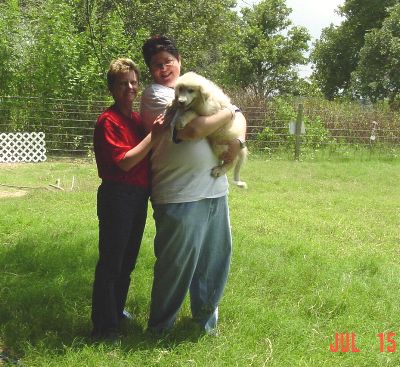 Working Anatolian Shepherd pup, Bubba - June 23, 2007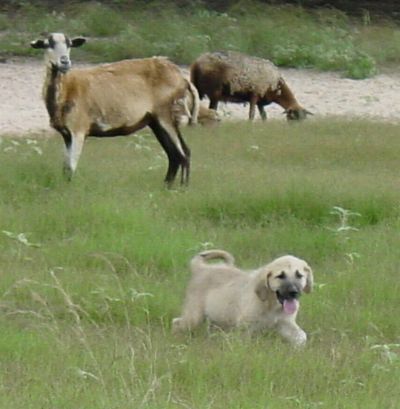 There's more than one way to work.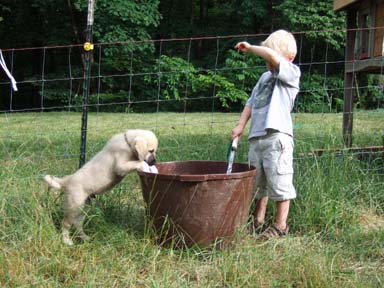 and more than one type of ward to take care of.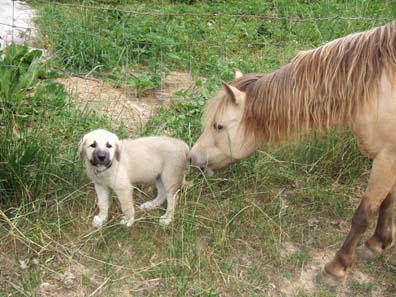 Sam (white face male and his black masked brother). Sister, Sandy (black face girl), Bubba (black face male), Bastian (is sold) - 100% Anatolian Shepherd pups living with sheep and goats. Four boys, one girl born March 21, 2007, are up to date on shots, worming and on heartworm prevention. They came from a cattle ranch and were retrained to live with sheep and goats. It was easy because they are highly intelligent dogs.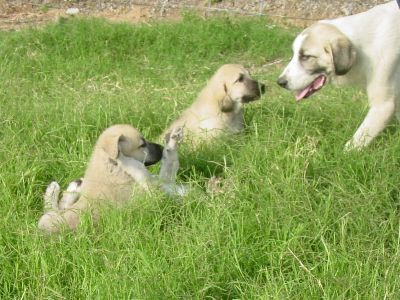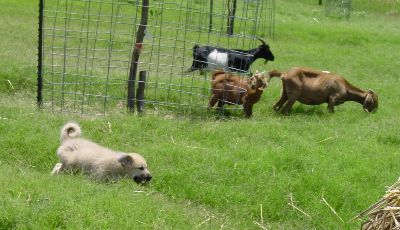 At Shefaro before leaving for Idaho where they will join a sheep drive and move 8000 sheep from Nevada to Idaho.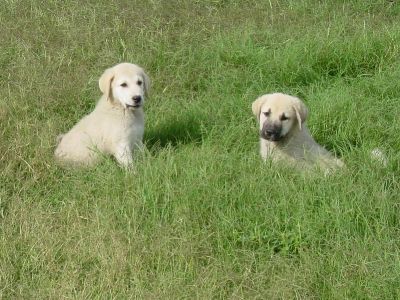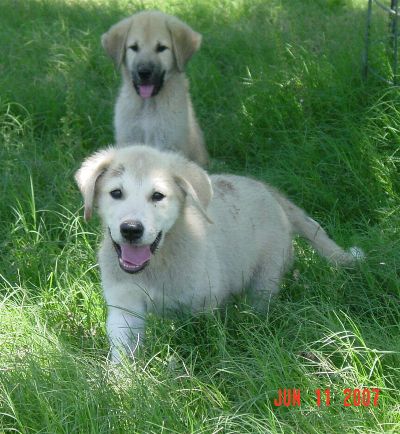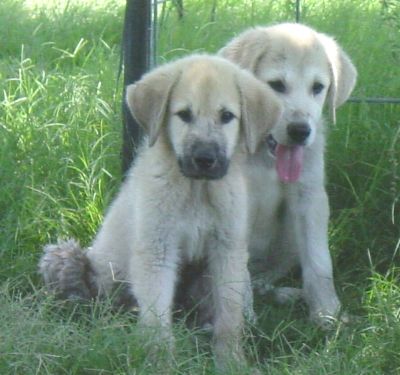 Buddy and Beauty are 3/4 Anatolian x 1/4 Great Pyrenees Livestock Guard Dog 2007 pups.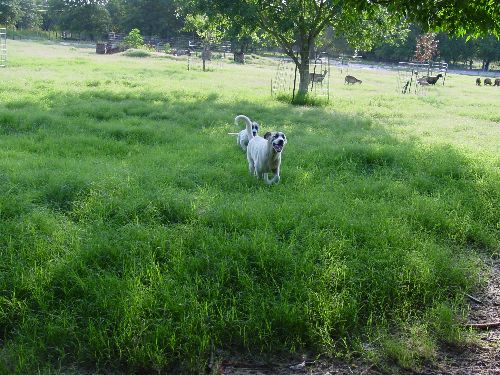 Beauty left for Mexico June 17, 2007 (born March 17, 2007 - 3/4 Anatolian x 1/4 Pyrenees) guarding her sheep in Shefaro Park June 6, 2007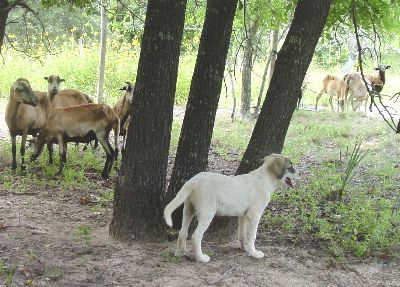 Sugar is my 12 year old LGD pictured with her herd of pygmy and nigerian dwarf goats. May 20, 2007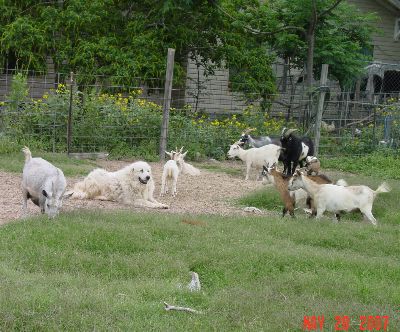 Shefaro Livestock Guard Dogs at work
Purple, Sugar, Winter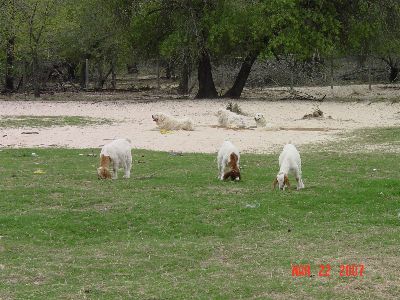 Shefaro Livestock Guard Dog placements:
Sandy leaves home June 7, 2007 - she will work with their Pyrenees male, Shrek, guarding and protecting her new family in their country home.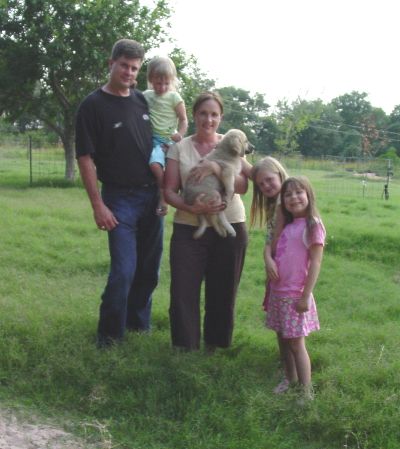 Buddy, born January 28, 2007, lives with sheep, goats and miniature horses at his new home in Spring Branch, TX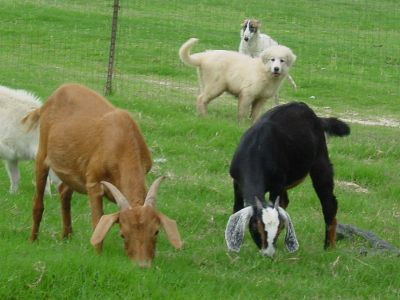 Badger Boy, Bubba, leaves for his new home as a goat guard dog April 29, 2007.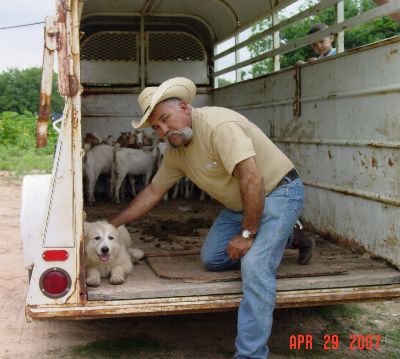 Buddy and Bubba before leaving Shefaro.
Badger Boy, Winston, leaves Shefaro with his new boy, Mason, for their ranch where he will live with sheep and goats. April 28, 2007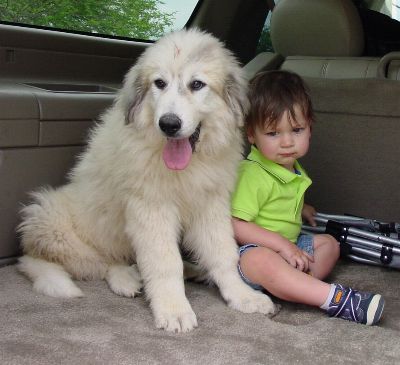 Benny and Joon at the Adelman Alpaca Ranch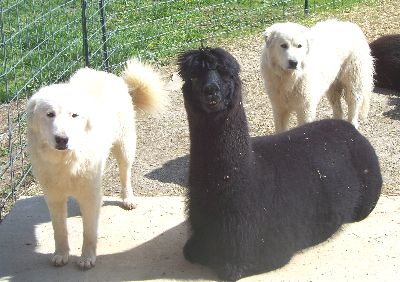 Born January 22, 2007 Anatolian and Pyrenees puppies pictured March 25, 2007 at Shefaro prior to leaving for their new country homes in...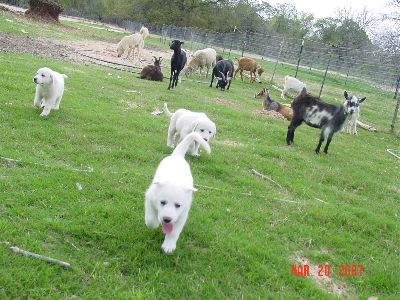 ...Mexico, Washington, California, New York.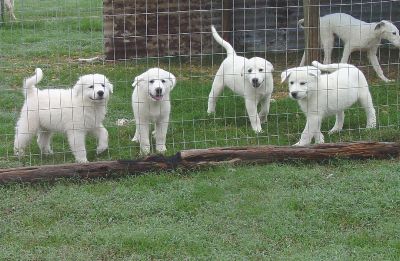 Shefaro Livestock Guard Dog puppy, Toeby, (so named for his rear double dewclaws) with his new family in Rochester, New York - April 4, 2007 His family lives in the country and he guards his two legged wards with Apollo a ten year old Anatolian male who could almost be Toby's father.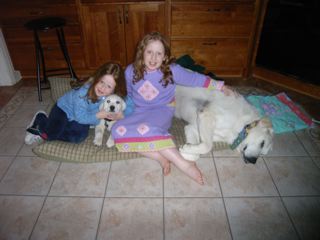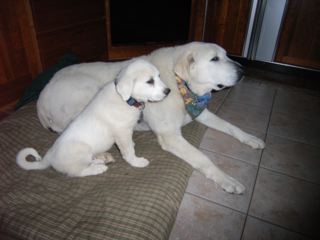 Puppy boy left for Mexico where he will guard sheep April 4, 2007
Oliver and Ike with their Wellspring Suri Alpaca March 27, 2007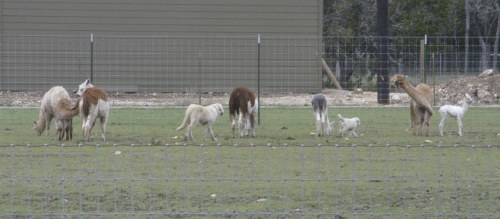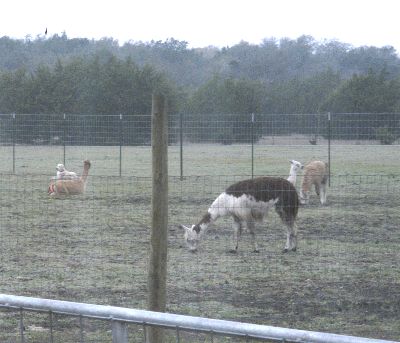 The Ledesma family is pictured leaving Shefaro with two January 22, 2007 Livestock Guard Dog puppies. They guard children and barbedo sheep.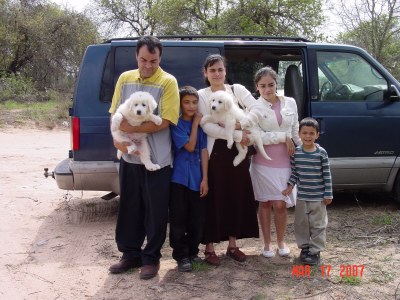 Sweetie (big girl) is a Shefaro Akbash Pyr who guards cattle at the Frey ranch in Montana.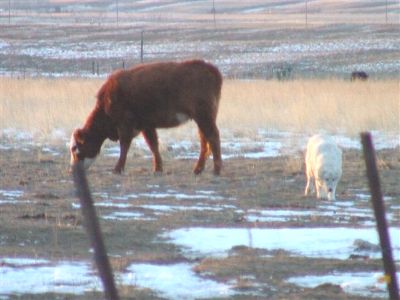 Sweetie Pie is pictured with her new Shefaro Livestock Guard Dog friend, Tilly. Tilly, Sweetie Pie and their cattle in Montana
They work hard and they play hard. Pictured June 25, 2007 on vacation with Mark, Tilly and Sweetie Frey enjoy the water and boating.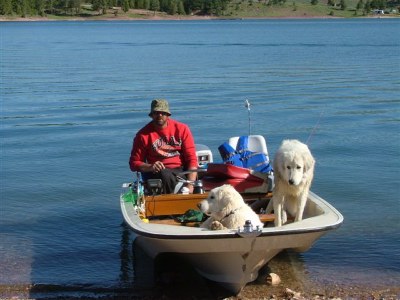 September 28, 2007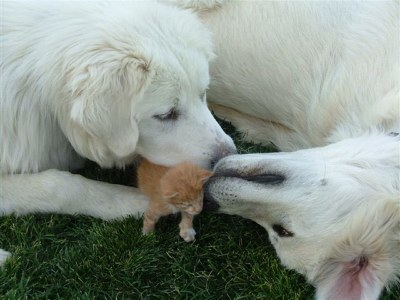 Becky is pictured taking Cowboy II home, her second Shefaro LGD. Her first, Cowboy lived to 12 years of age. Cowboy II will guard and protect Becky's milk goats from coyotes just like his predecessor.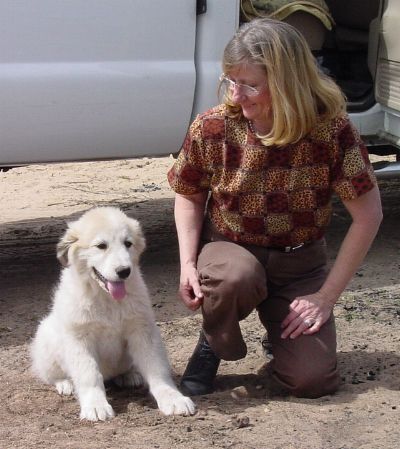 Rachel will guard horses and goats in Texas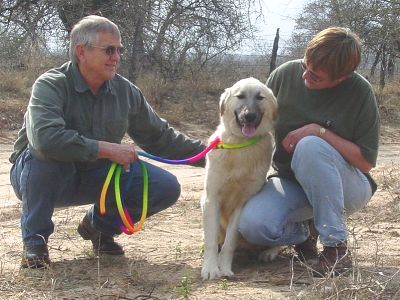 Rowdy guards his goats in Colorado.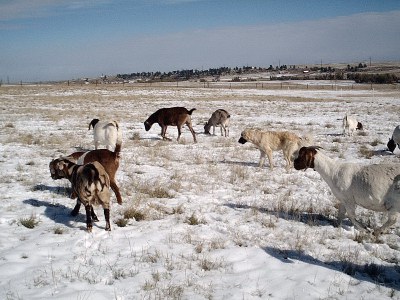 This pup will guard two legged family and horses in Hondo, Texas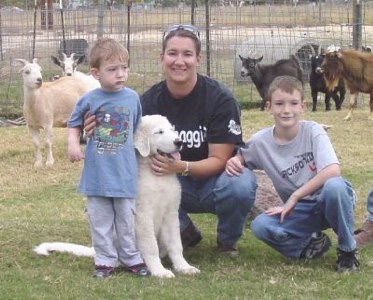 This pup will guard Dorper Sheep in Hamilton, Texas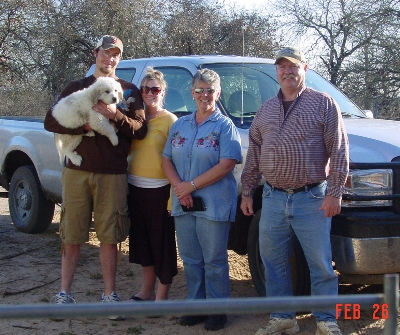 This pup will guard her family and livestock near Houston, Texas.


These pups will guard their flock in "The Valley" Texas.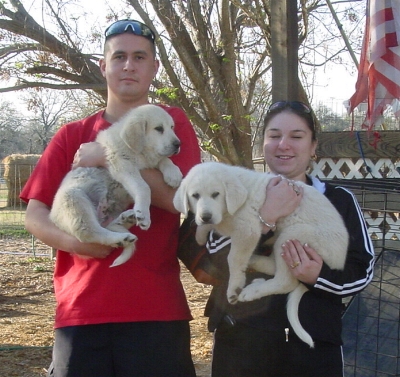 This pup went to Monterrey, Mexico to guard "Meatmaster" sheep.


These pups guard miniature horses at Little America Miniature Horse Ranch in Buda, Texas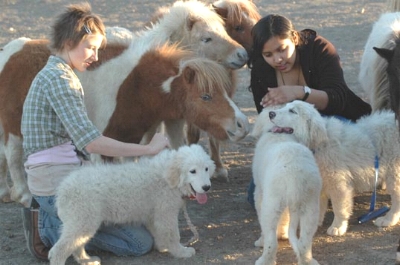 This puppy girl "
Yafah
" is a therapy girl in nursing homes!


This puppy girl has her own herd of Nubian and Boer Goats in Tennessee.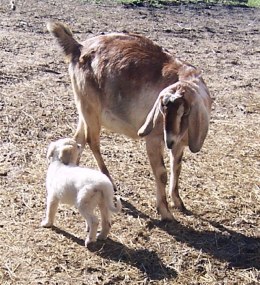 Daisy Mae plays soccer!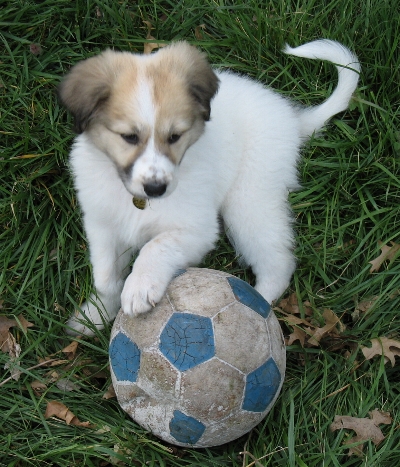 Lola guards and protects her two and four legged family members.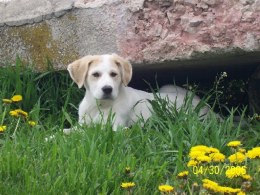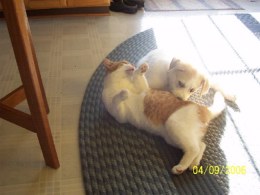 Maggie guards her Alpaca herd.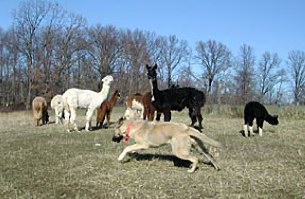 Ivy and Uke Great Pyrenees girls guard Alpaca at Eden Alpaca Ranch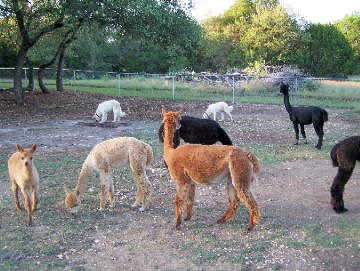 The girls started at Shefaro with goats and...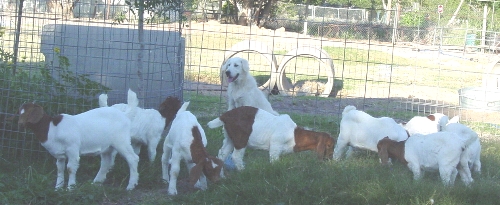 ...are now living at Eden Ranch Alpacas. The inner pen is for the Alpaca to learn the girls are not a threat. Once the Alpaca understand the girls are part of the herd, they will all live together. Three days later, they are together.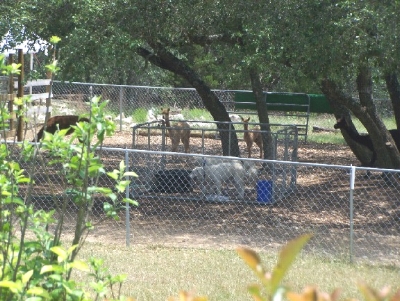 Bonnie and Clyde
left Shefaro with Joe and Karla. They will guard Alpaca at Windmill Crest Alpaca Ranch in Texas. The pups on the ground are my sheep and goat guardians.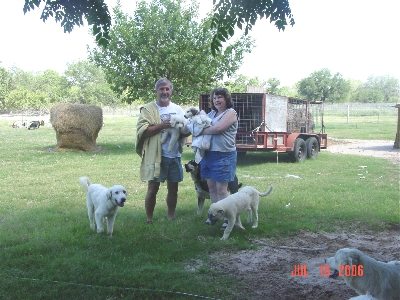 Klondike and Kathy's girl left for Tennessee. Klondike will guard two legged wards and Kathy's girl will be a livestock guard dog.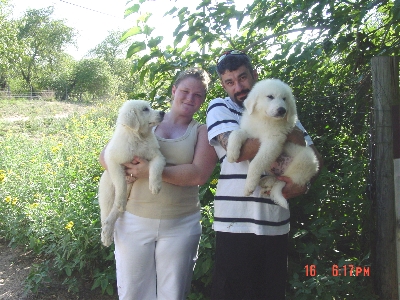 Panzer
at Quarter Moon Miniature Horse Ranch in Wyoming guards his kitty cat! Now that he's bigger, his real work is being a guard and playmate for his Miniature Horses.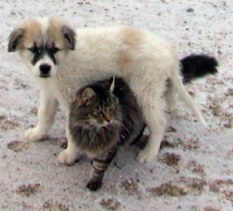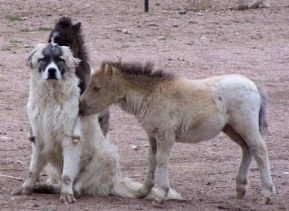 Angel and Crystal at Mini Eagle Miniature Horse Ranch in Florida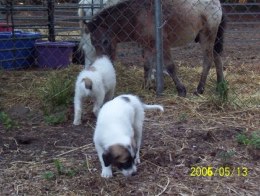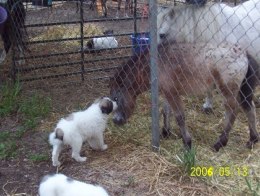 Tanner left Shefaro as a baby and baby look at him now! He guards and protects his two legged family.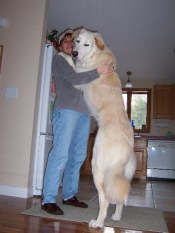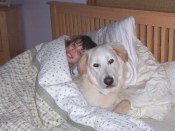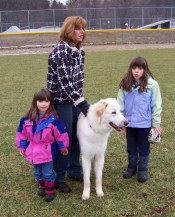 Patch and Beau guard their sheep at the Fine Ranch in Weed, Ca.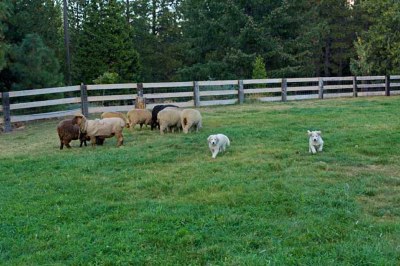 Boss is in charge of his boy, Laten, at the Phillips goat and cattle ranch in Louisiana.


Anatolians are clever and adaptable. Sam found shade inside a round bale of hay that had the center eaten by his goats. Sam lives with Richard and Linda Smith of San Antonio, Texas.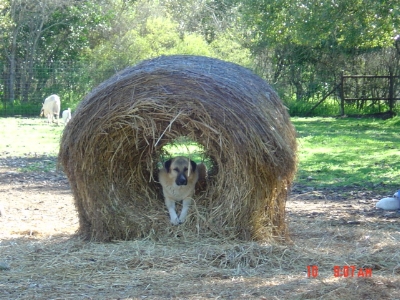 Buddy, left, is a 3/4 Anatolian Shepherd pup pictured with his friend, a purebred Anatolian, Anabelle at their home.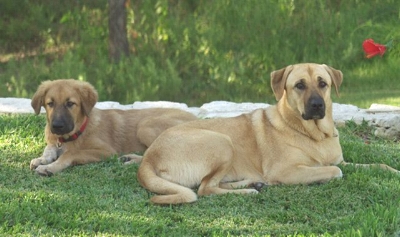 Cookie leaves home with the Barrera family. She will guard two Miniature Horses and two little girls.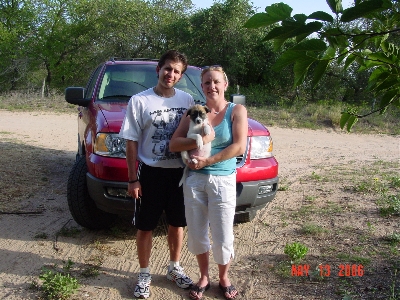 How fast they grow - Zea at 3 months/Zea at 4 months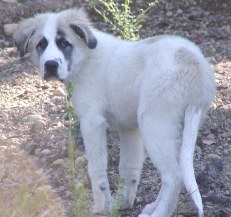 Working Pyrs at Shefaro. Sugar is one of my first Pyrs. She is 10+ years of age in this picture and still going strong. Here she is licking and cleaning a pair of newborn baby pygmy goats after assisting mother in the delivery May 15, 2006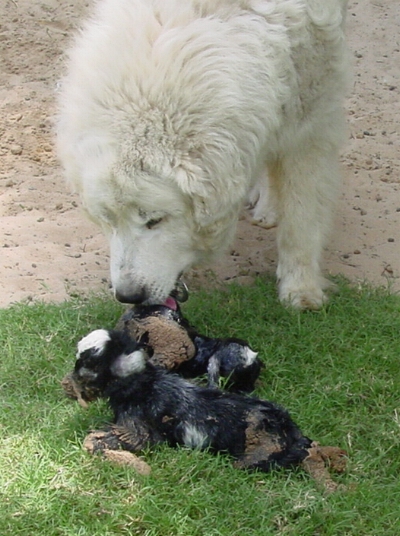 Sugar again June 22, 2006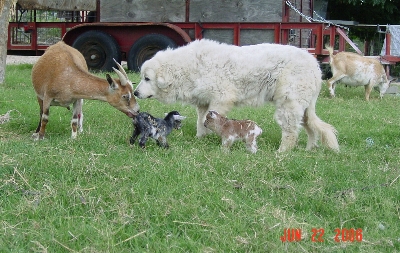 Purple is my 10+ year old Pyr male in this picture was acquired at four months of age. Purple started working at Shefaro around the same time as Sugar and is still proudly out with his herd. Pictured August 3, 2006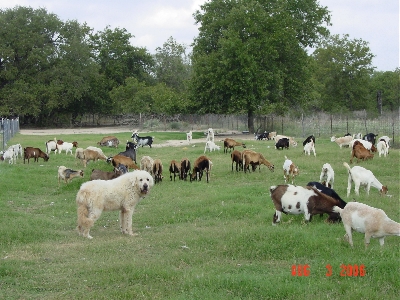 Winter (Great Pyrenees) and Jewel (3/4 Anatolian spayed female) with their herd at Shefaro September 1, 2006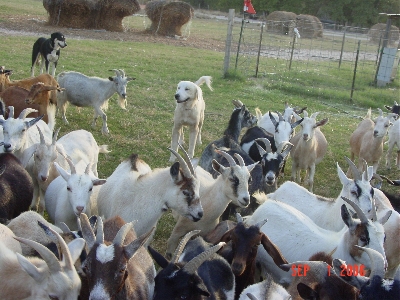 Winter and pups.


Great Pyrenees pups 2006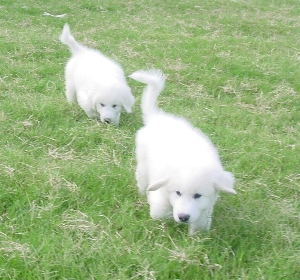 Great Pyrenees youngsters from another ranch. These are working livestock guard dogs currently living with goats - not house pets. Three sets of vaccinations, wormings and on heartworm prevention.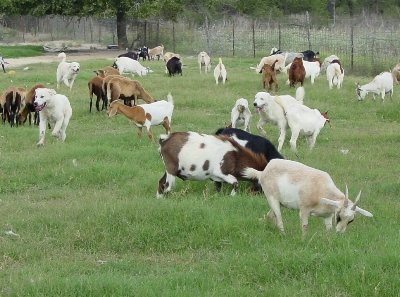 From a Jacobs Four Horn Sheep breeder Akbash Livestock Guard Dog pups
Brothers in California with their sheep.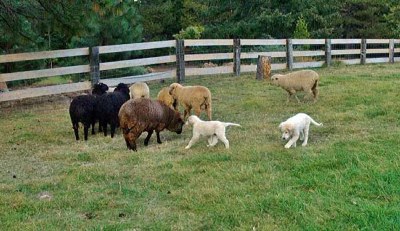 Sister, Shasta, in California with her Alpaca
From the Ybarra Ranch one boy, four girls raised with goats, living with Shefaro sheep and goats and now all in their new homes guarding Alpaca, goats, horses, two legged wards.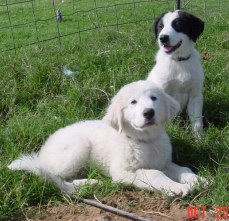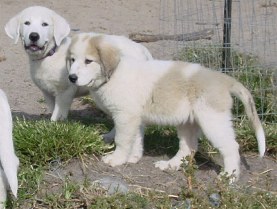 Anatolian Pups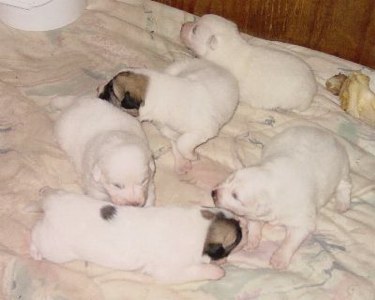 Anatolian Pups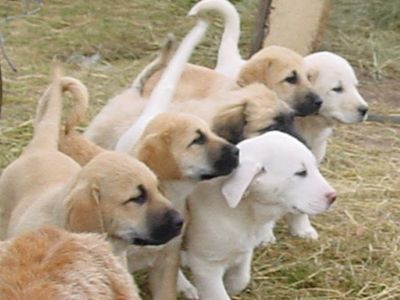 These are the new pups that have been adopted out to working livestock guard dog homes. They were bred at another ranch, and have been vaccinated, wormed, on heartworm prevention/flea prevention and vet checked before leaving.
SIRE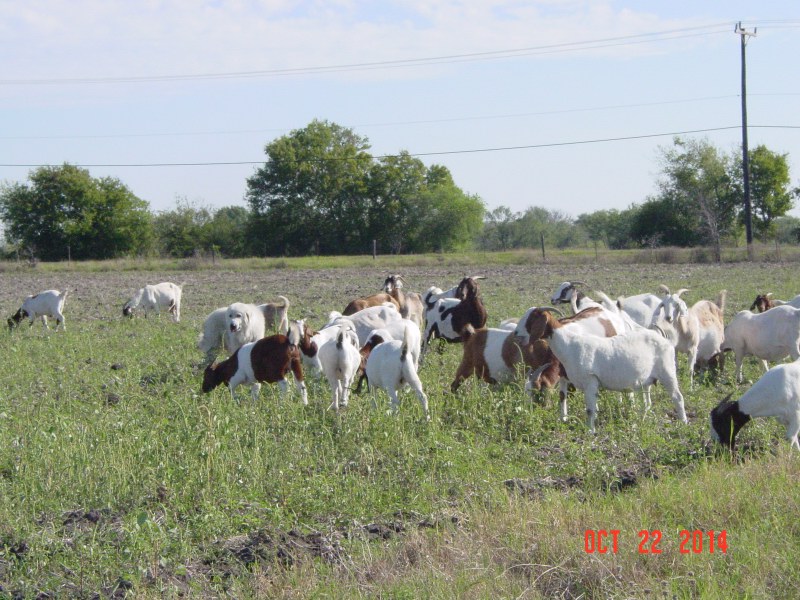 DAM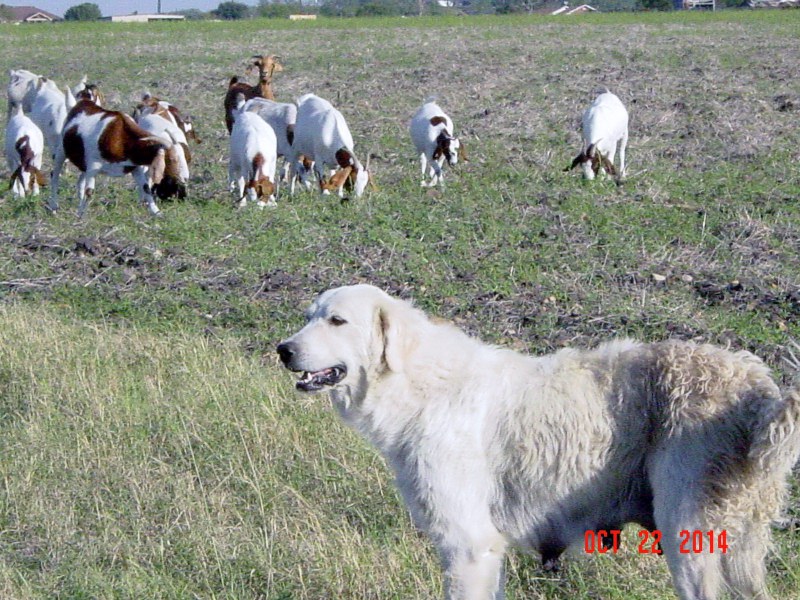 November 21, 2014 leaving for Harmond ranch where they will be trained to guard sheep.White and fawn masked boy.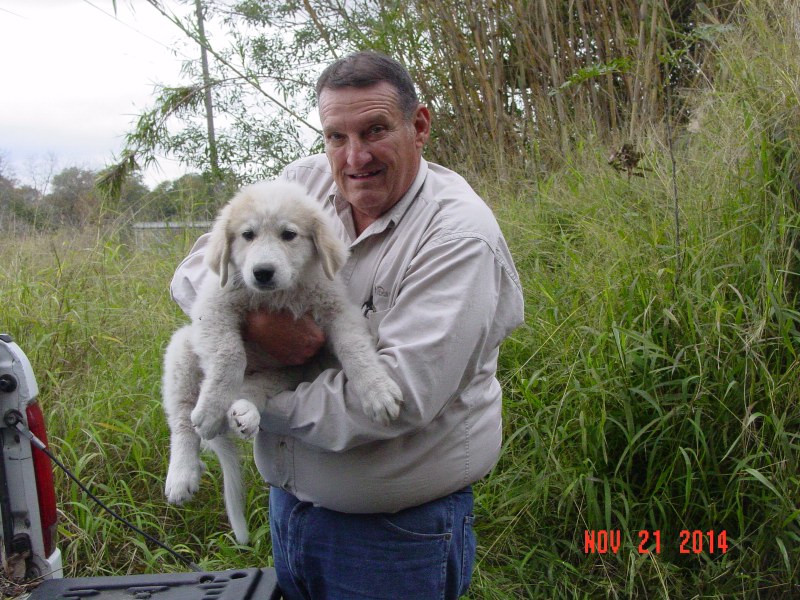 White girl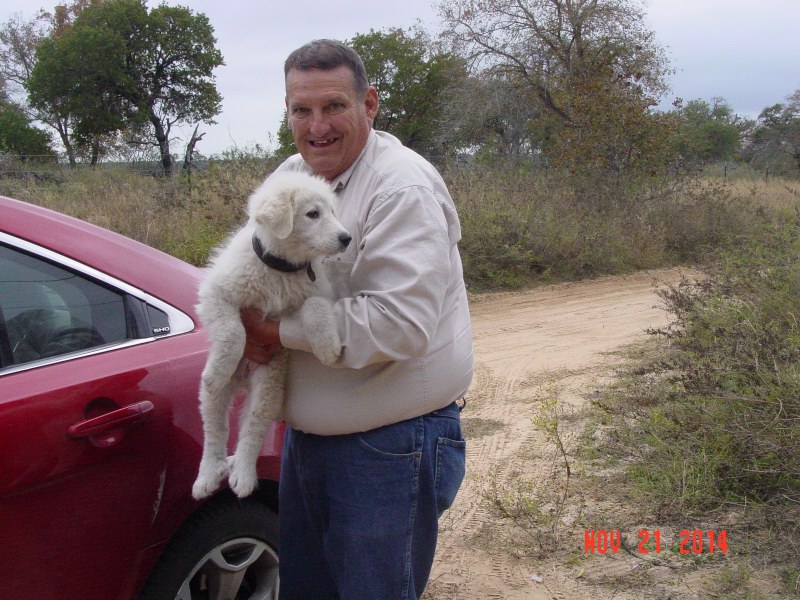 November 23, 2014 Leaving for Thiele Ranch where they will be trained to guard chickens.