American and Canadian Champion Shefaro's Treasure of Sinbad x Shefaro's Beauty

On January 3, 2012, a frozen semen implant was performed inseminating Beauty with Sinbad's frozen semen.

This was a first for Shefaro.

It was a great success with five beautiful puppies born on March 5, 2012. There are two white/red boys, two white/blonde boys and one white/blonde girl.

Here's Daddy Sinbad as a young dog competing for his championship.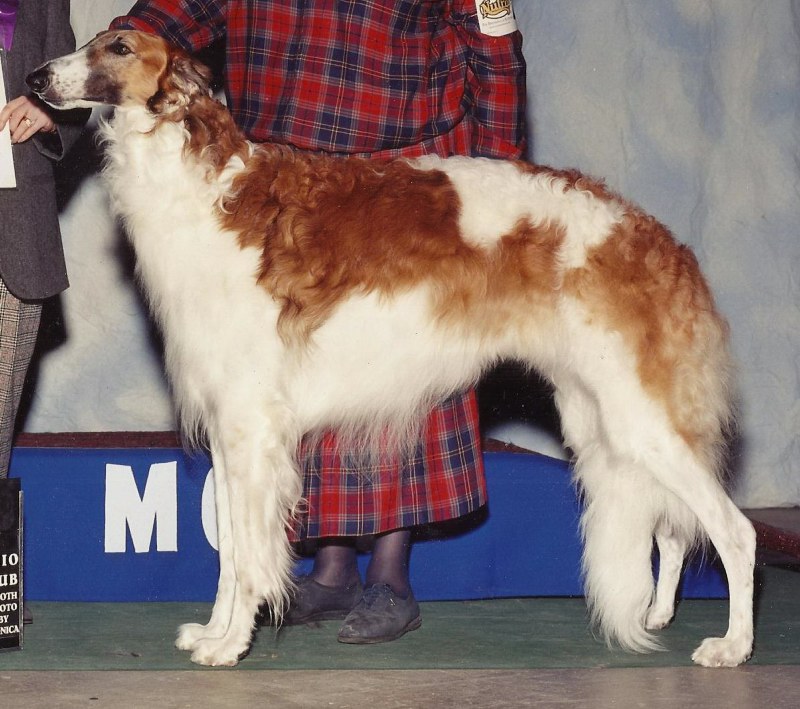 and mother, Beauty waiting to have her babies.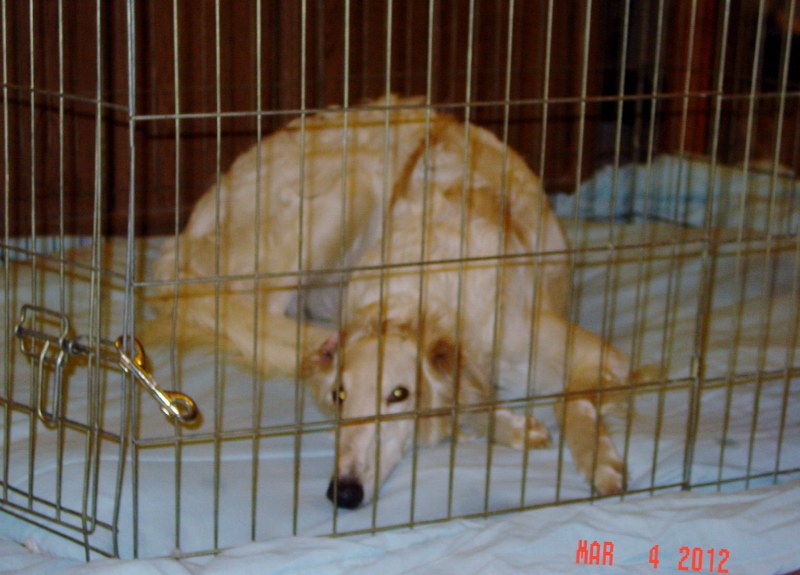 Puppies' maternal Grandfather "Blanco" United Kennel Club and AKC Major pointed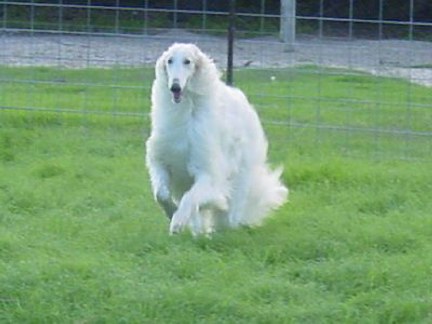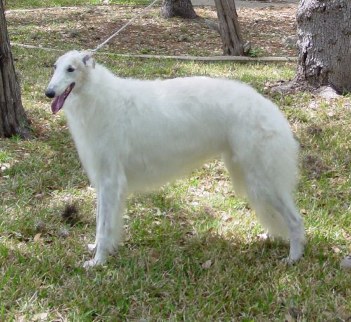 Puppies' maternal great grandmother, Alejandra, American and Multi-International Champion finsihed primarily with majors and a five point major going Best of Breed over champions from the bred by exhibitor class. Strictly finishd owner handled from bred by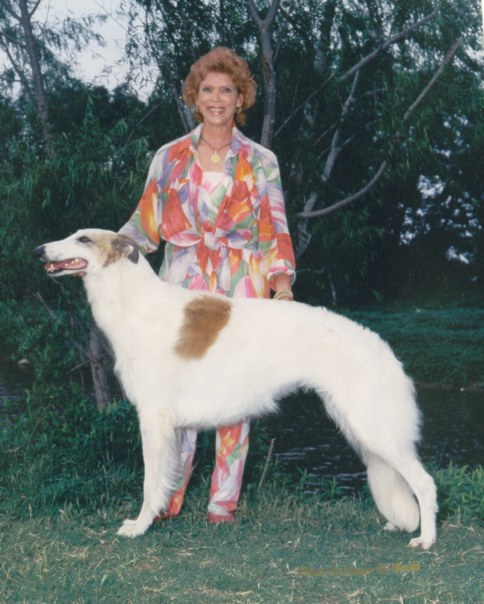 Puppies' paternal great great grandmother, Shefaro's foundation, Cherta, American and Multi-International, Obedience and Field Champion, one of the first Borzoi inducted into the Borzoi Hall of Fame. BCOA Top Producer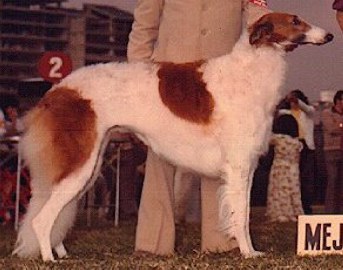 Puppies' paternal great grandmother, Reyna - American and Multi-International Champion, Best Brood Bitch Borzoi Club of America National Specialty where her son, Cesar, won Winners Dog from the Bred by Exhibitor class


The birthing began at 7:08pm. First born boy - white/red. Thirteen minutes later second born boy - white/blonde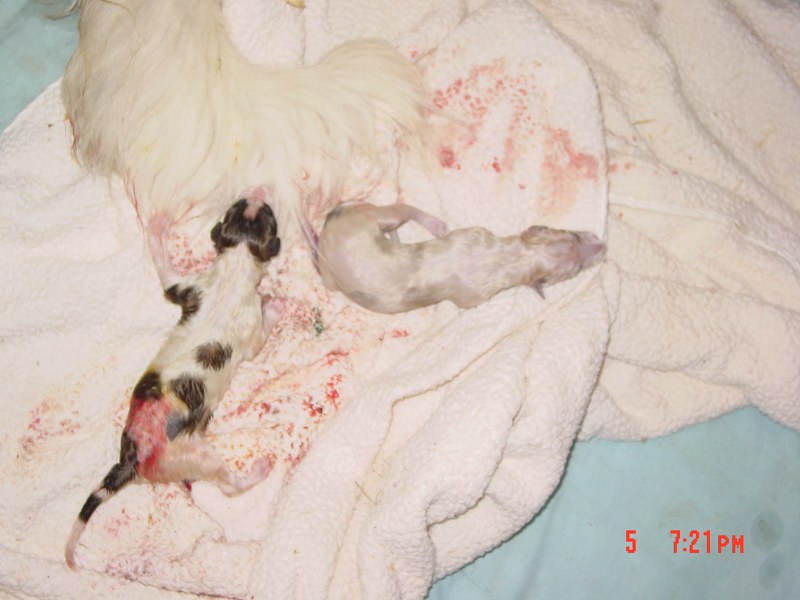 By 7:44pm there were three. Third boy - white/red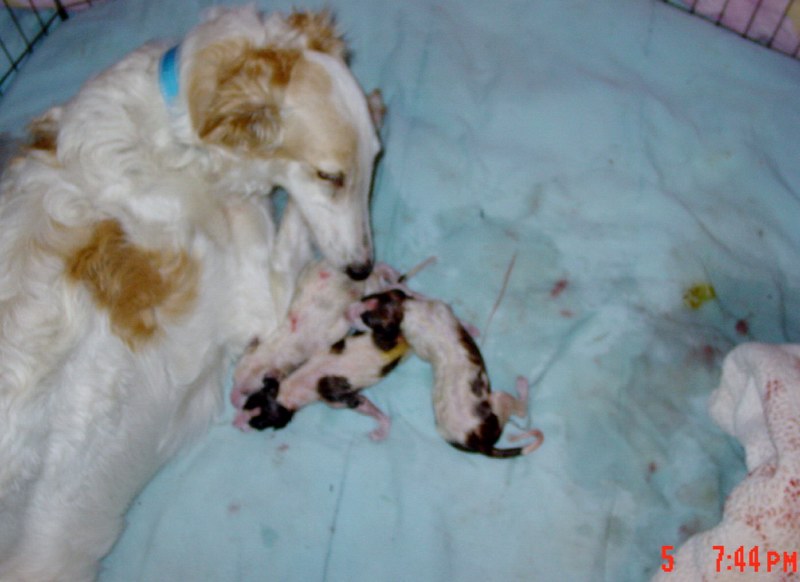 Beauty rested for a while and at 904pm, she had her fourth boy - white/blonde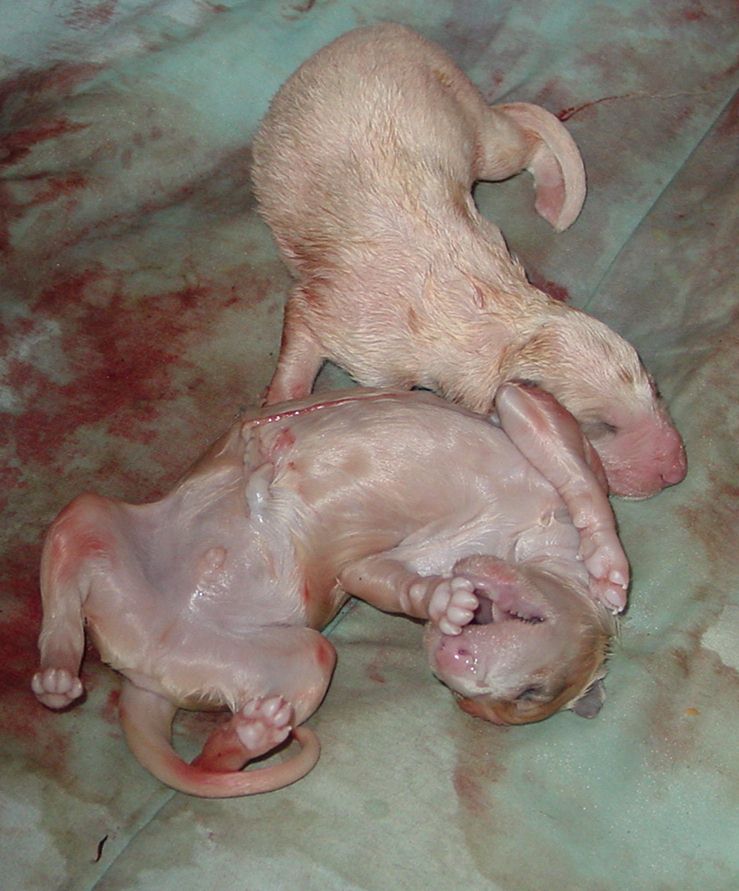 At 946pm the last puppy was born - a girl!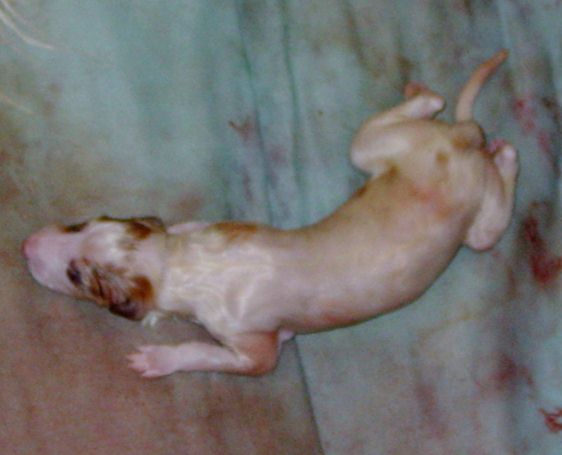 Beauty did a wonderful job cleaning up her babies. Here they are at 1014pm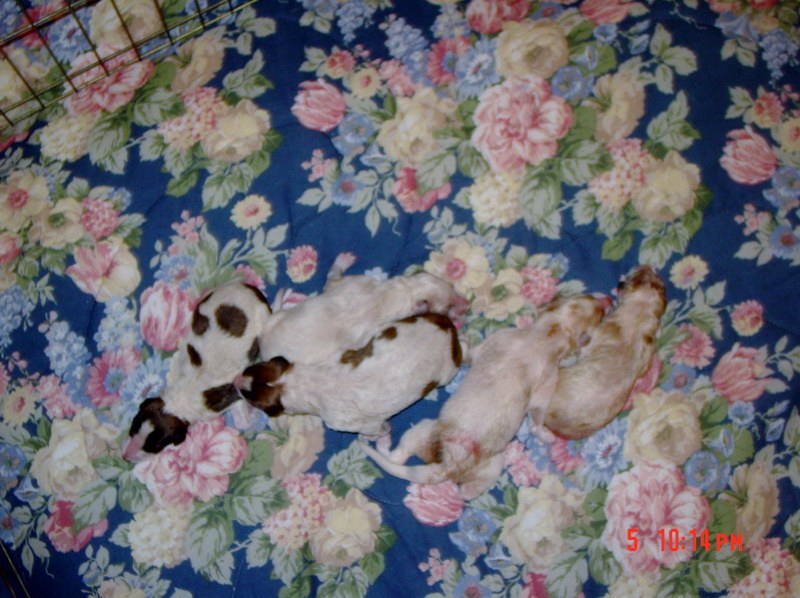 March 6, 2012 breakfast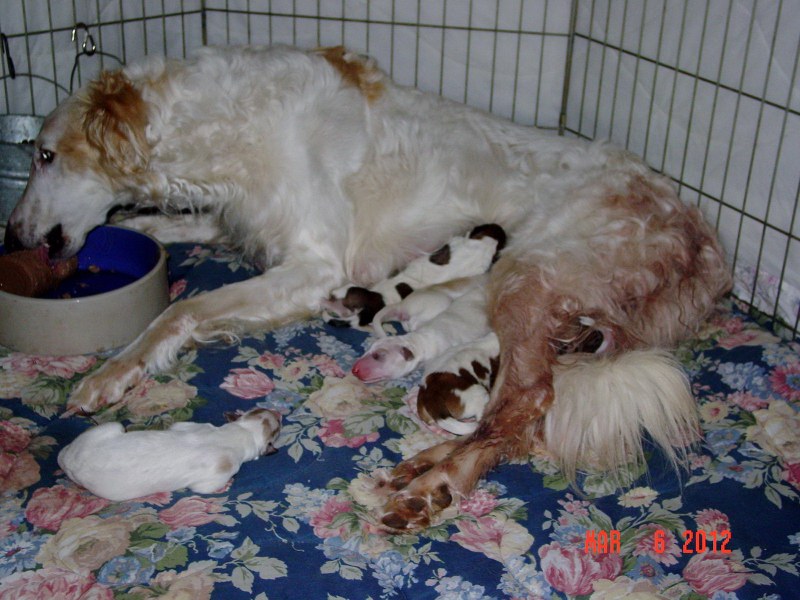 March 8, 2012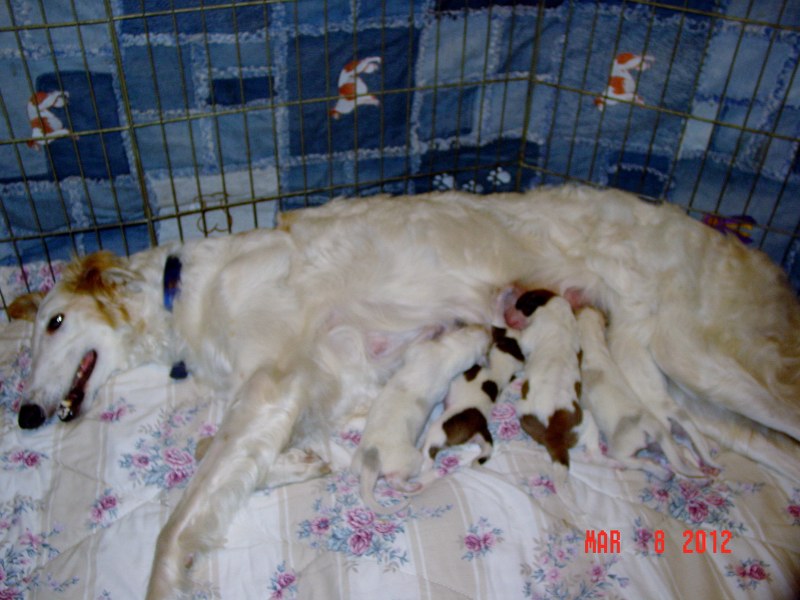 March 9,. 2012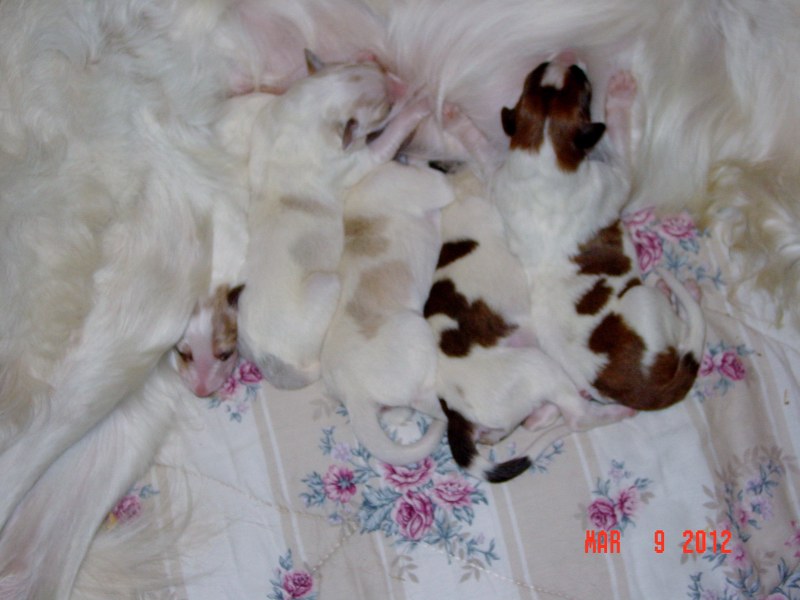 March 11, 2012

Beauty and her babies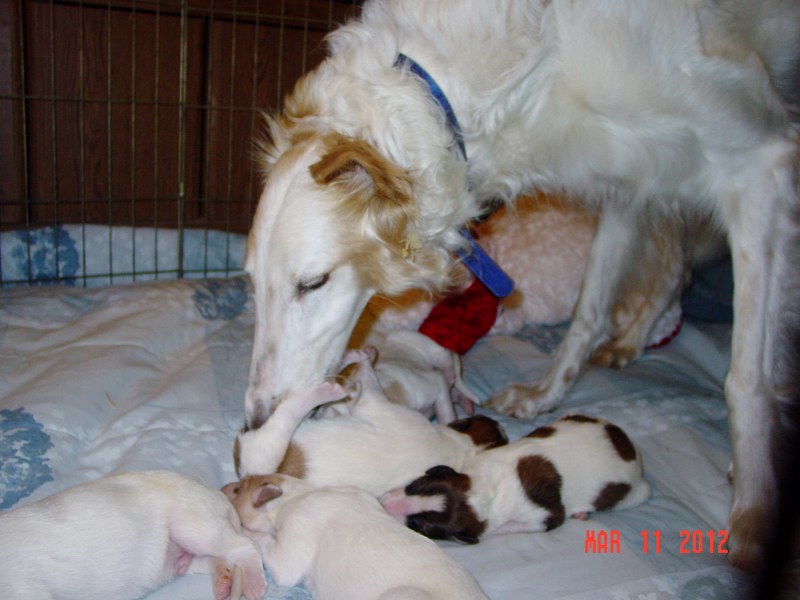 The babies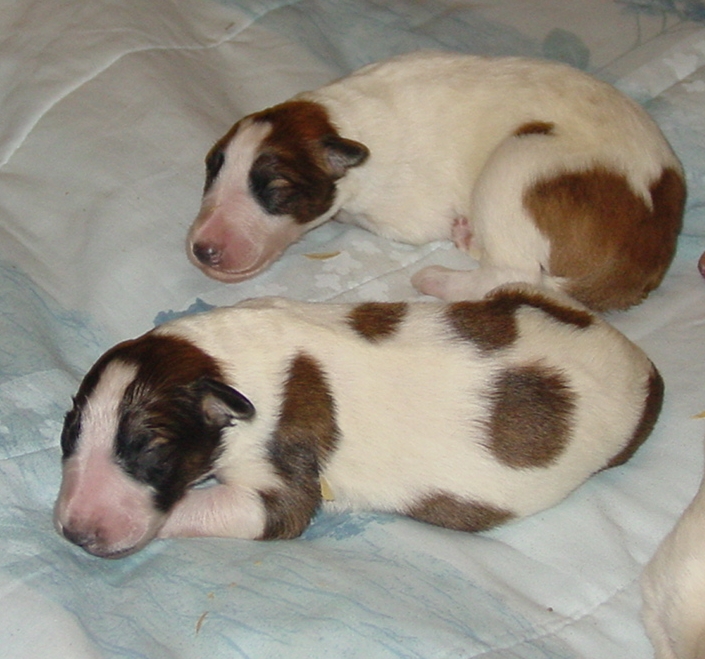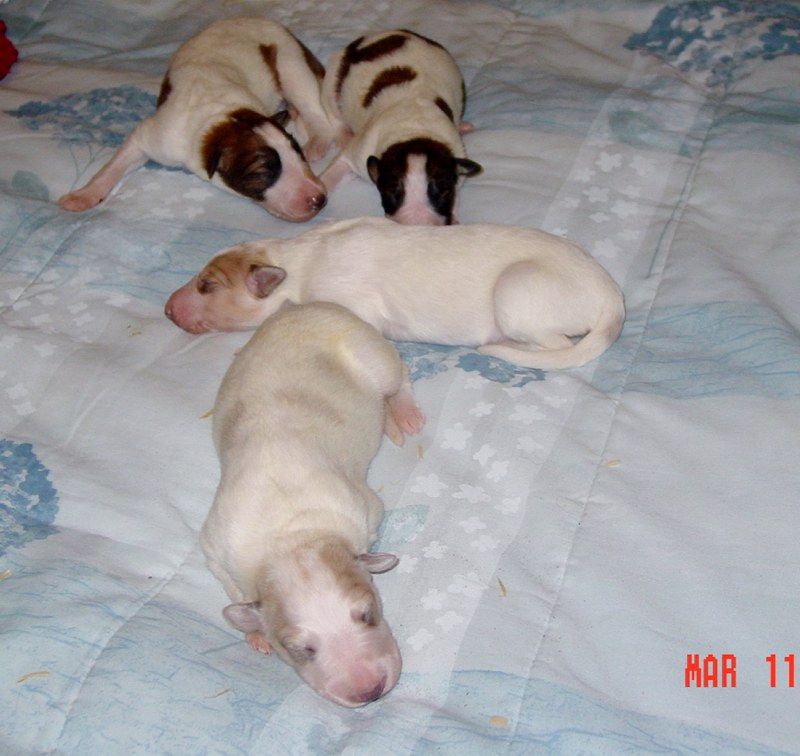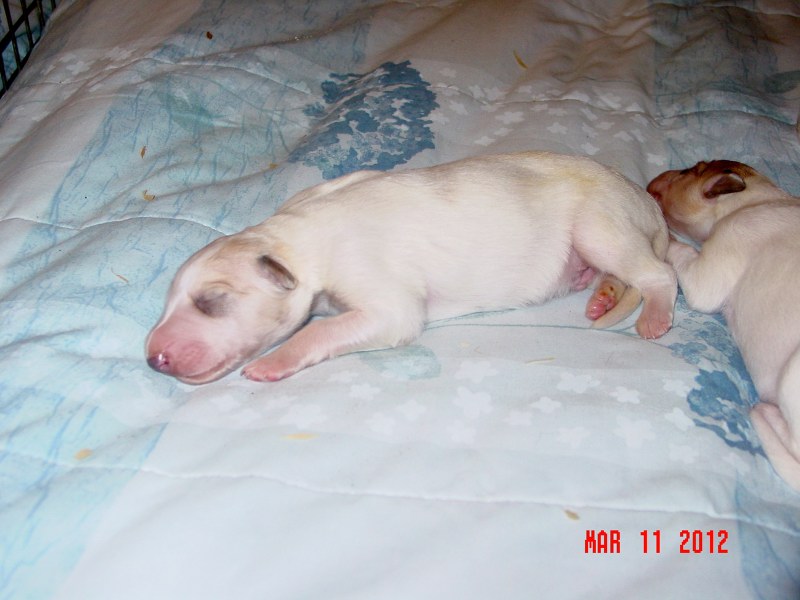 March 13, 2012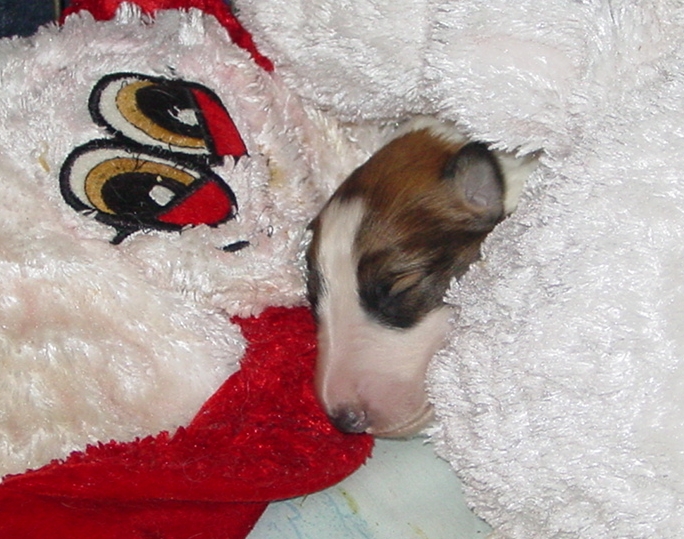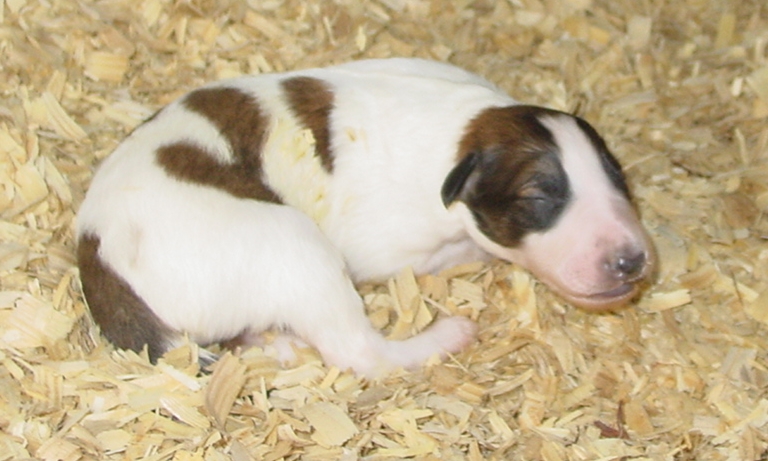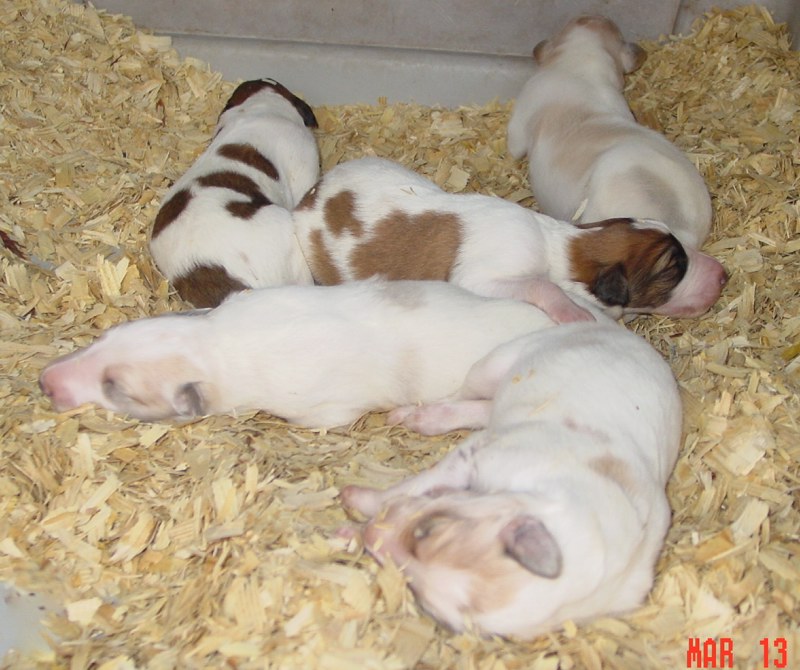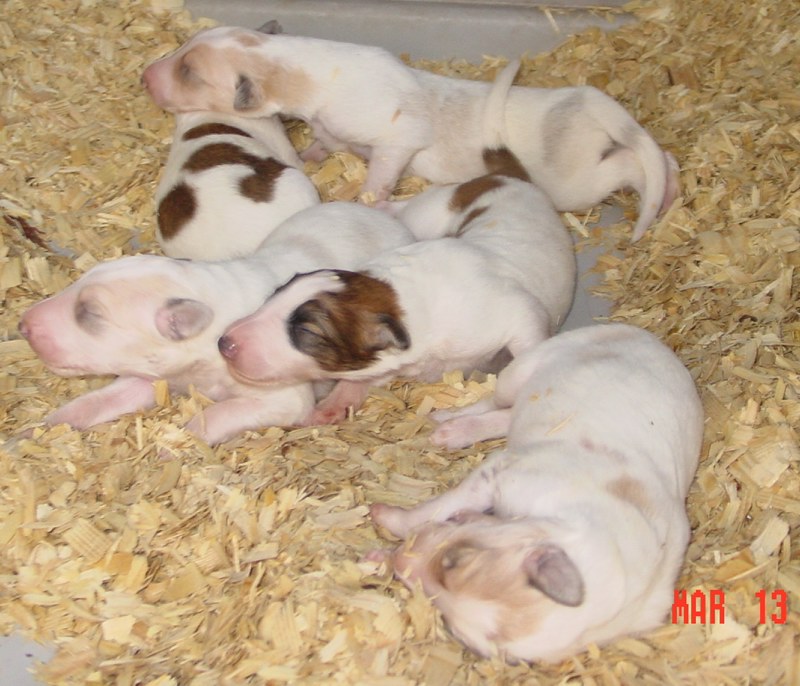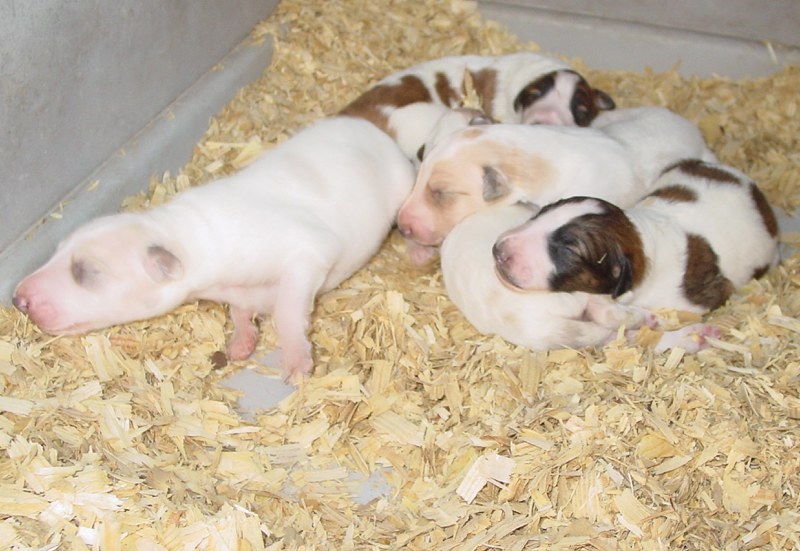 March 13, 2012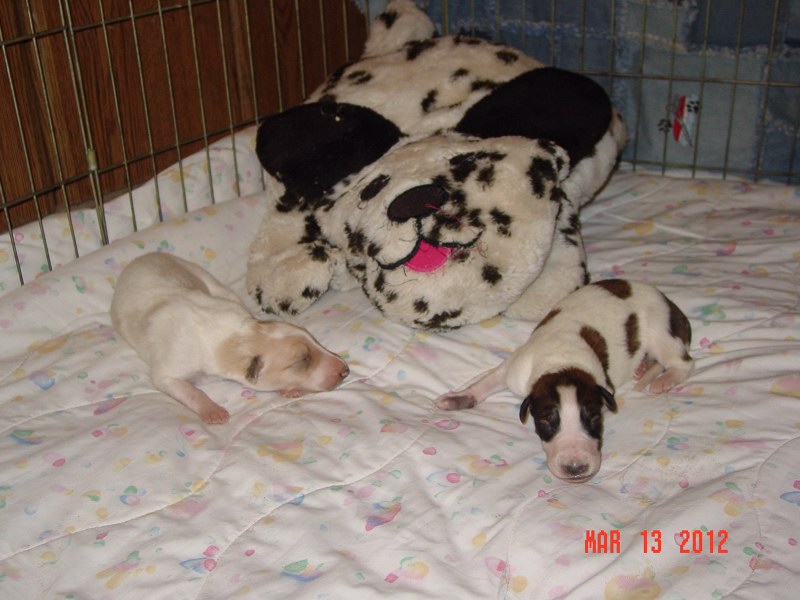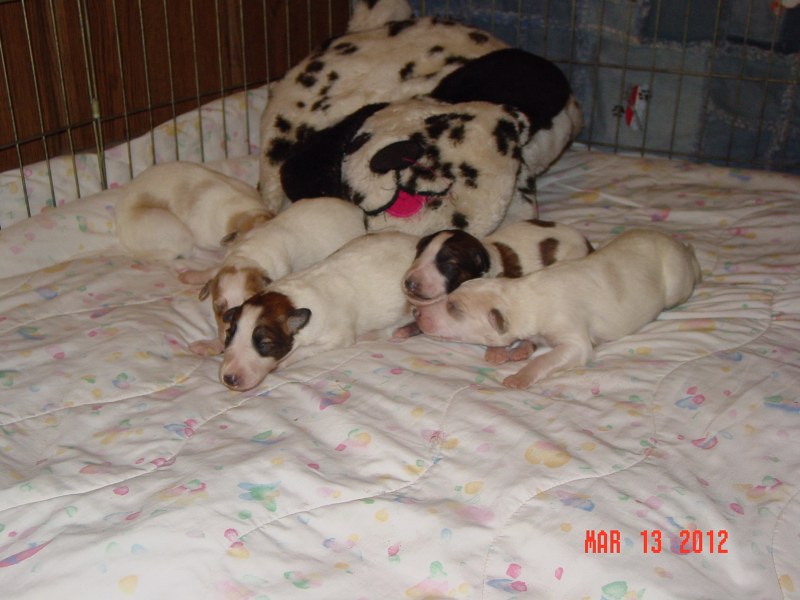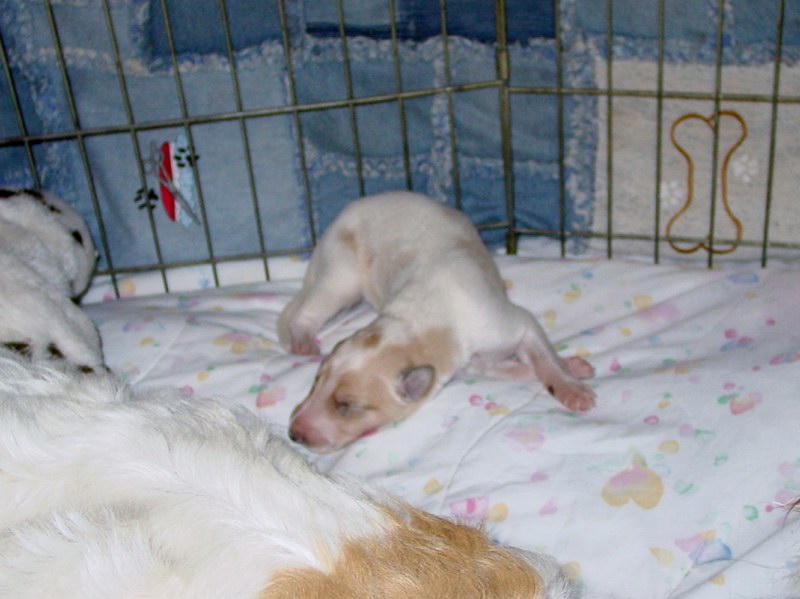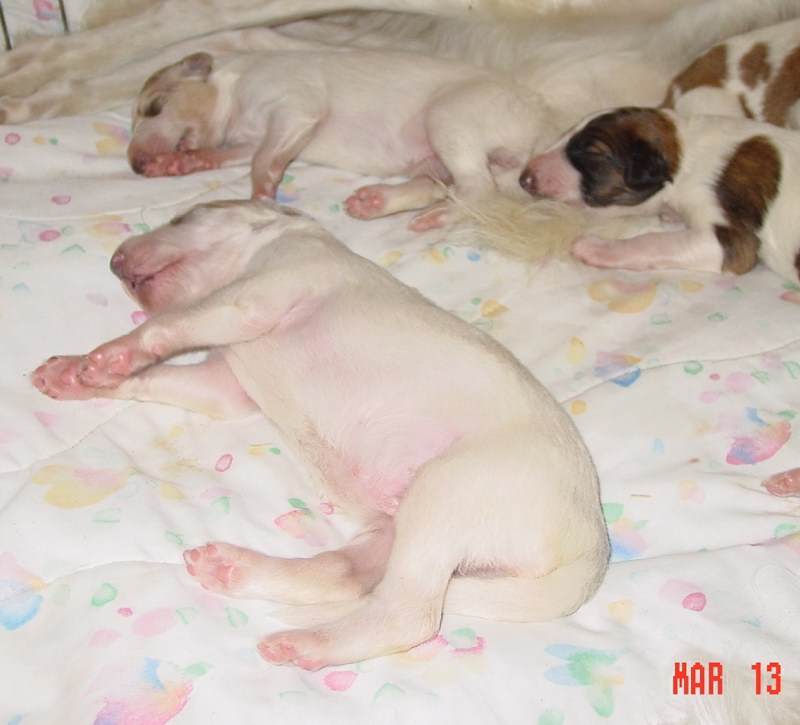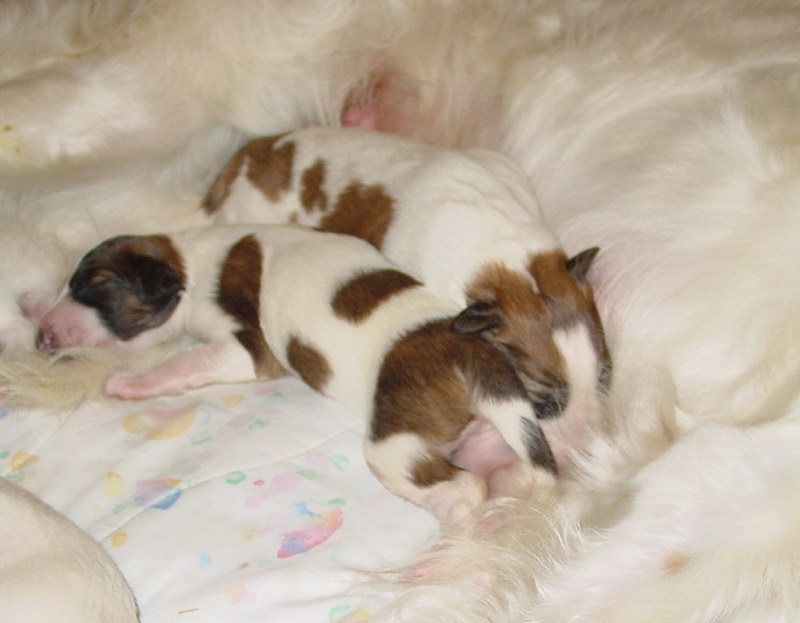 Red boys March 14, 2012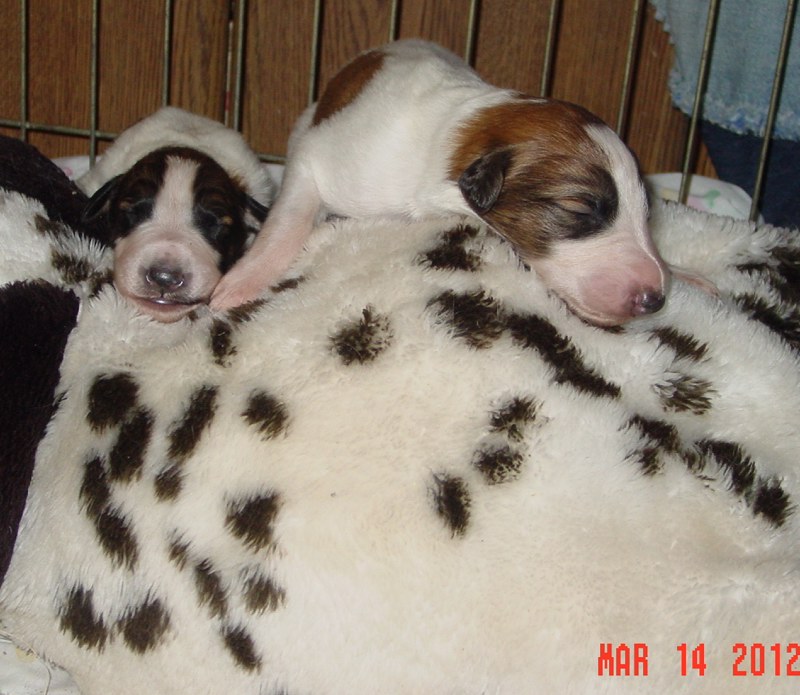 March 17, 2012

The pups today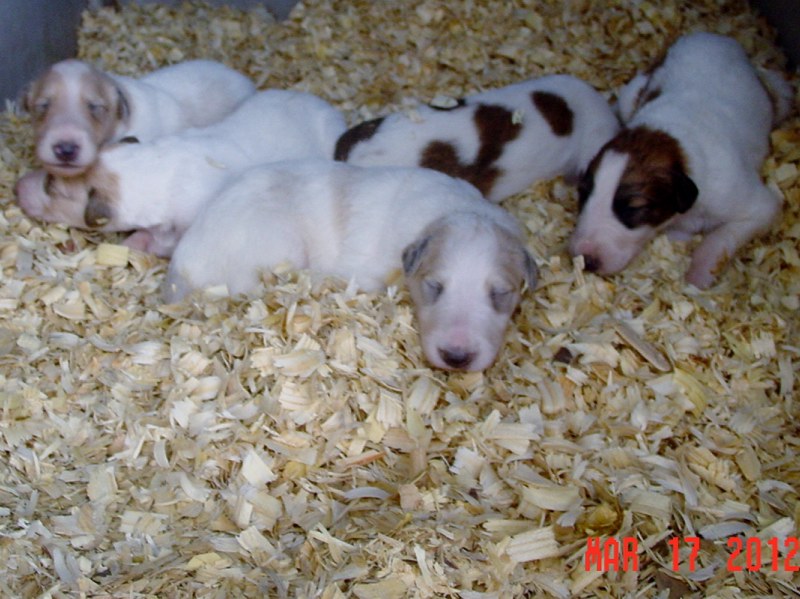 Brothers


Brother and sister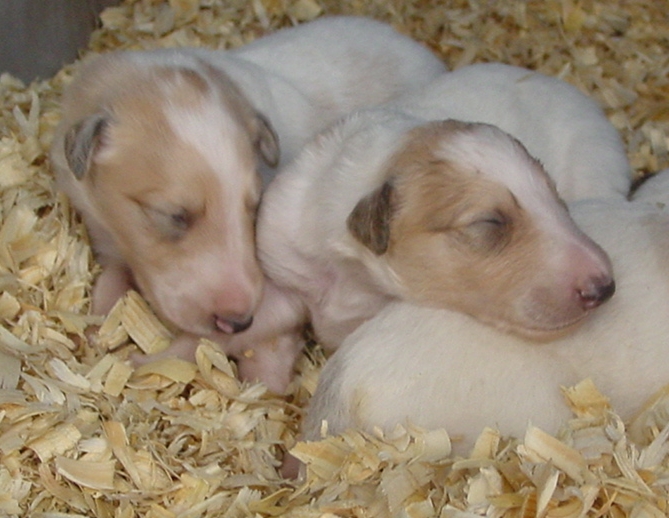 Eyes are just starting to open.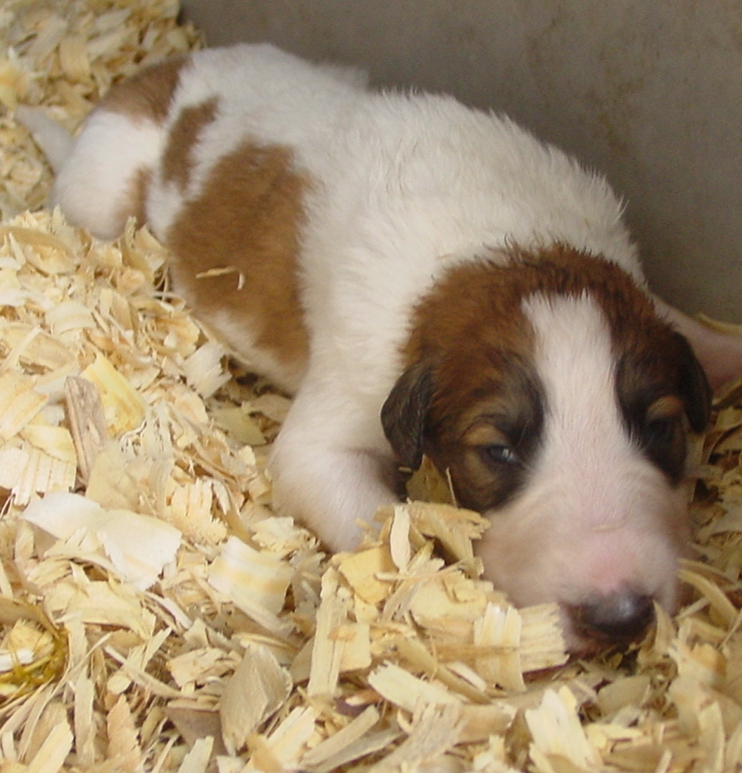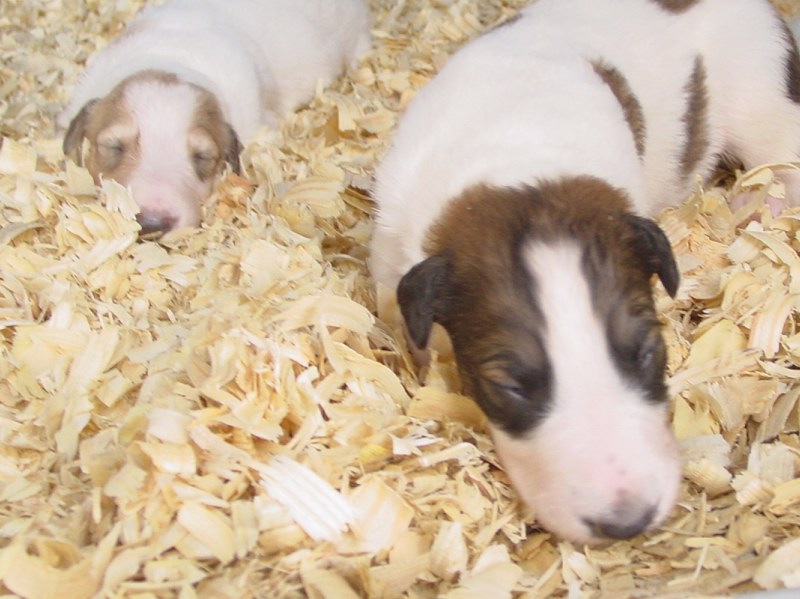 March 19, 2012

Lunch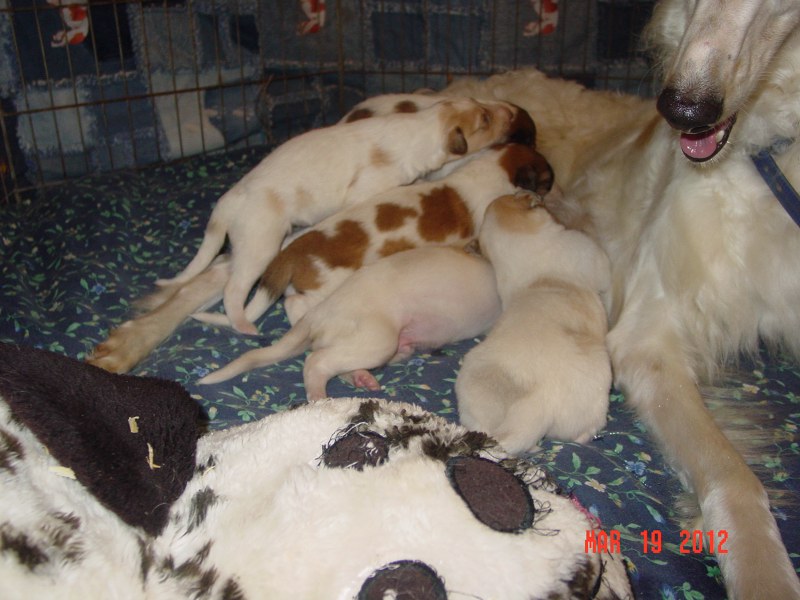 May and Brad's boy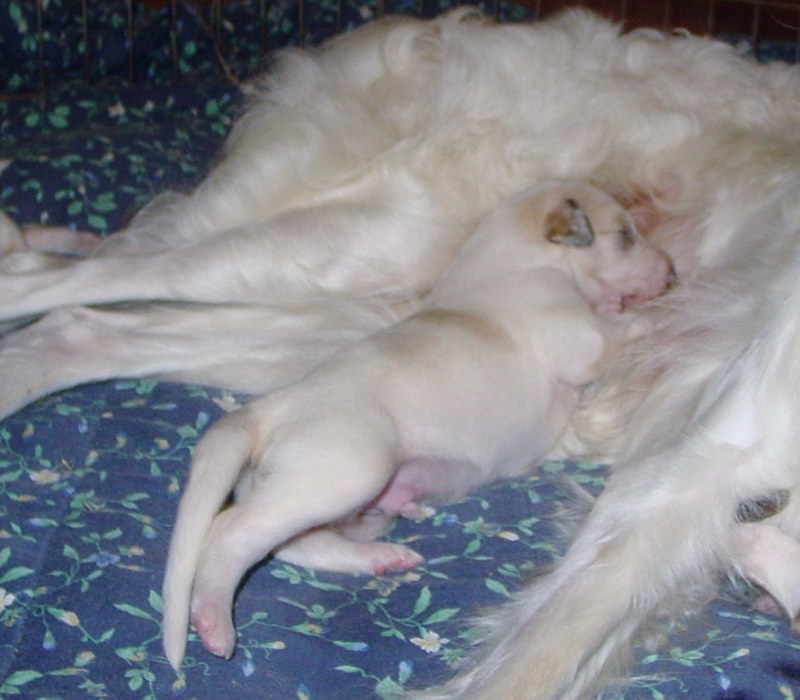 Red boy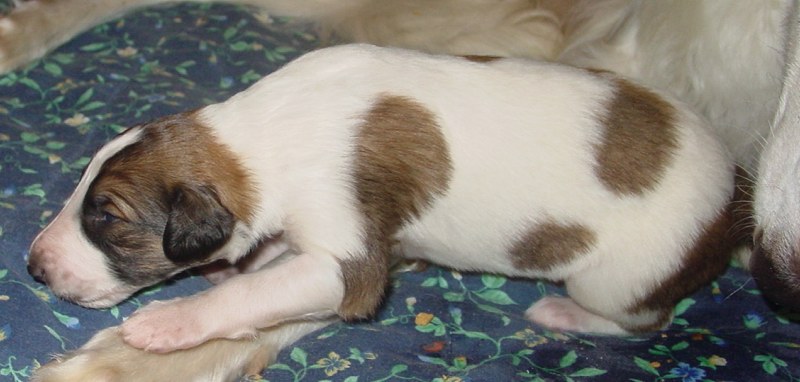 Brothers


Sister and brother


white and gold brother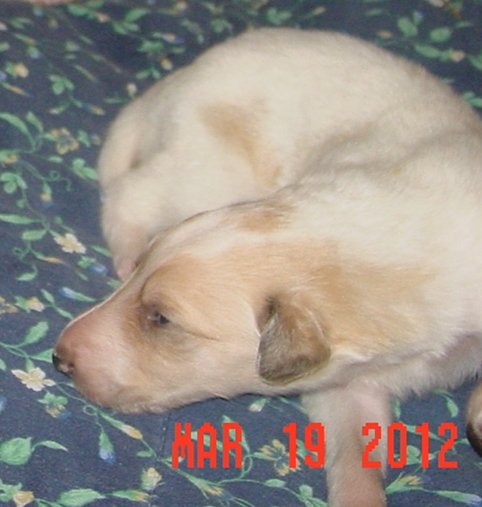 Red boys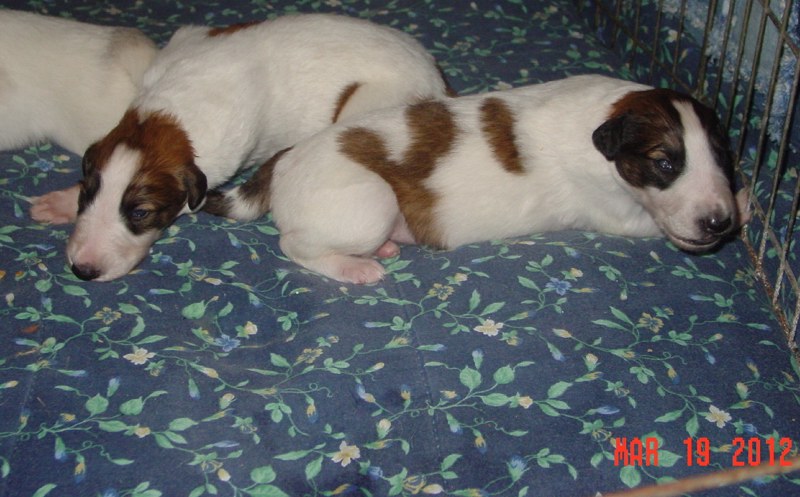 Standing up - now that their eyes are open, they are starting to become mobile.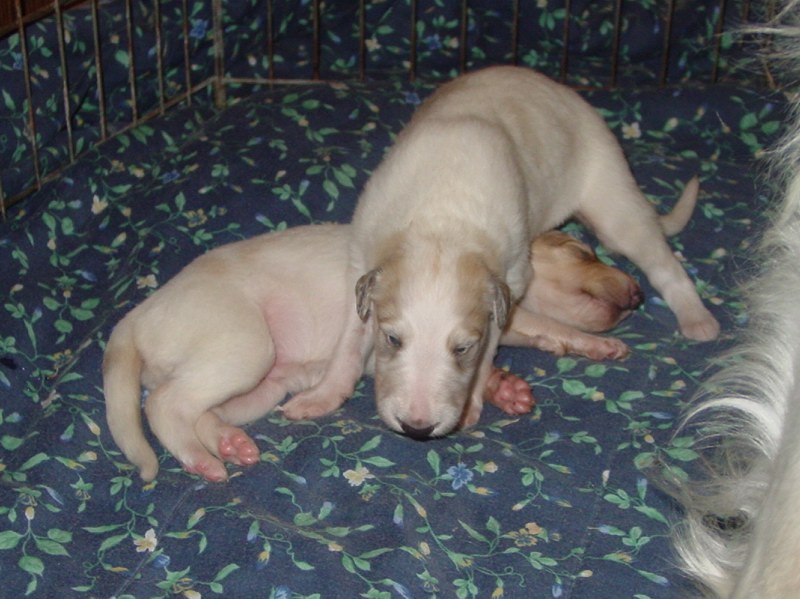 May and Brad's boy


white and gold brother and Beauty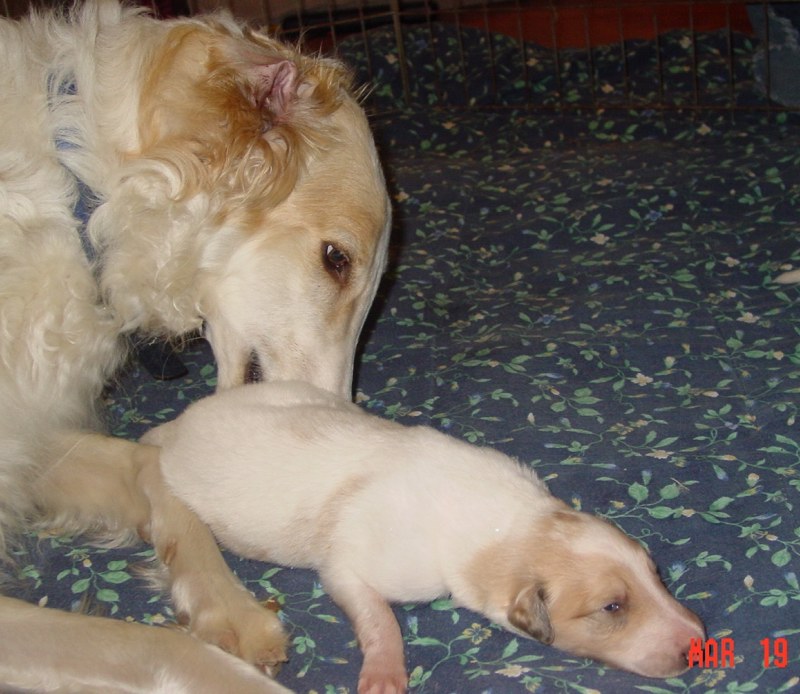 Baby girl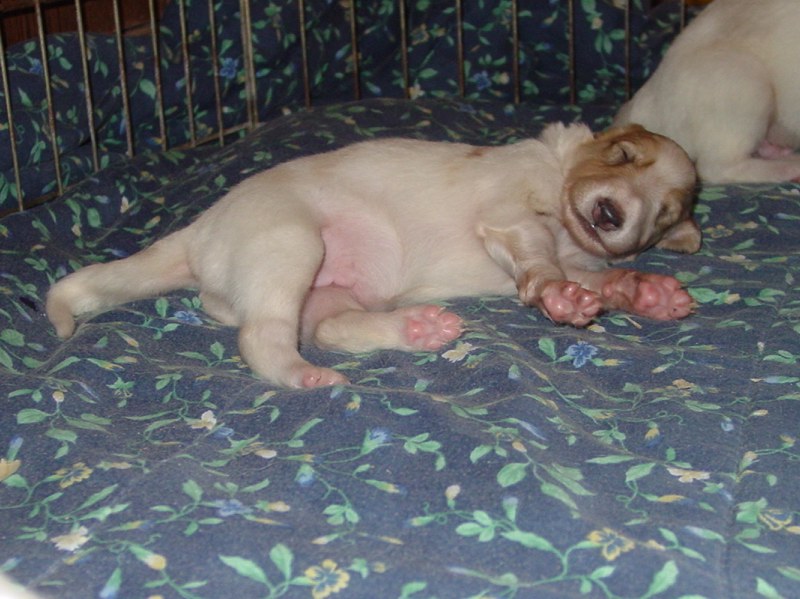 March 22, 2012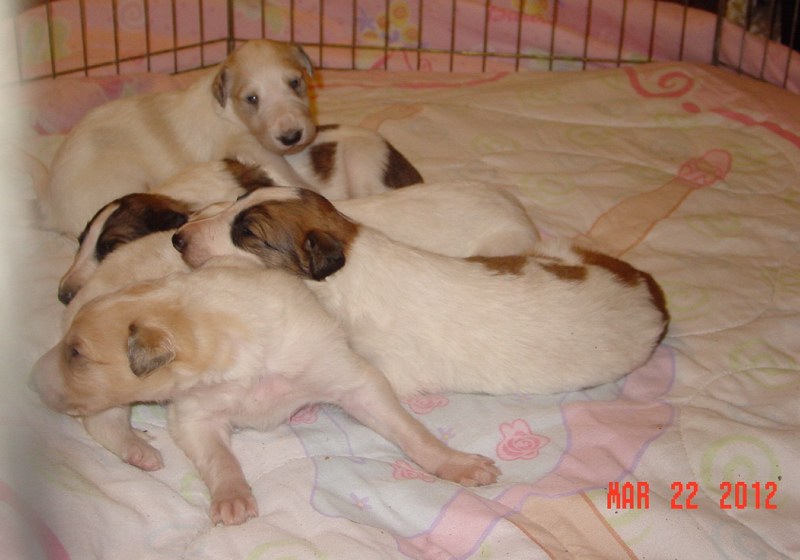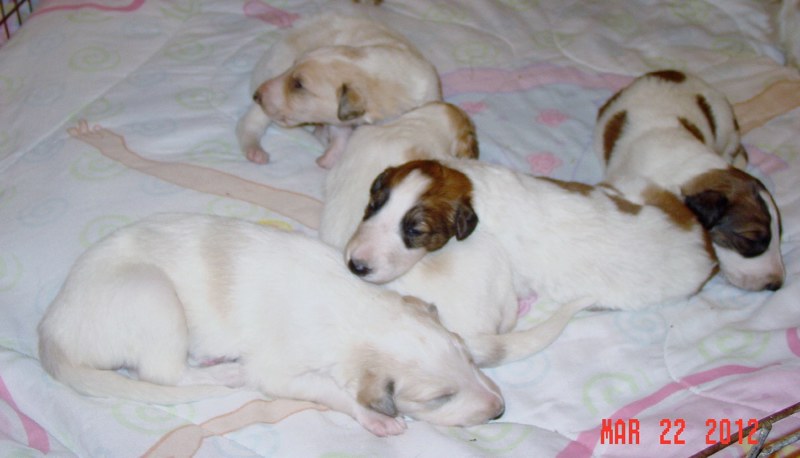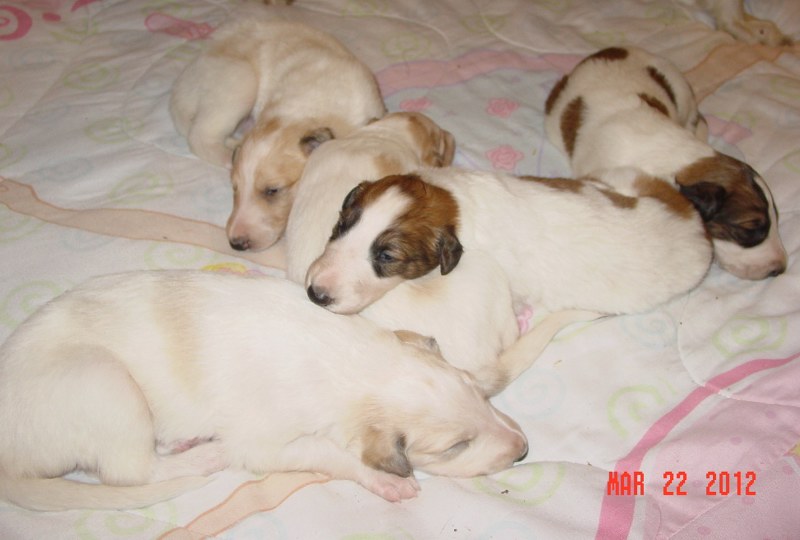 March 23, 2012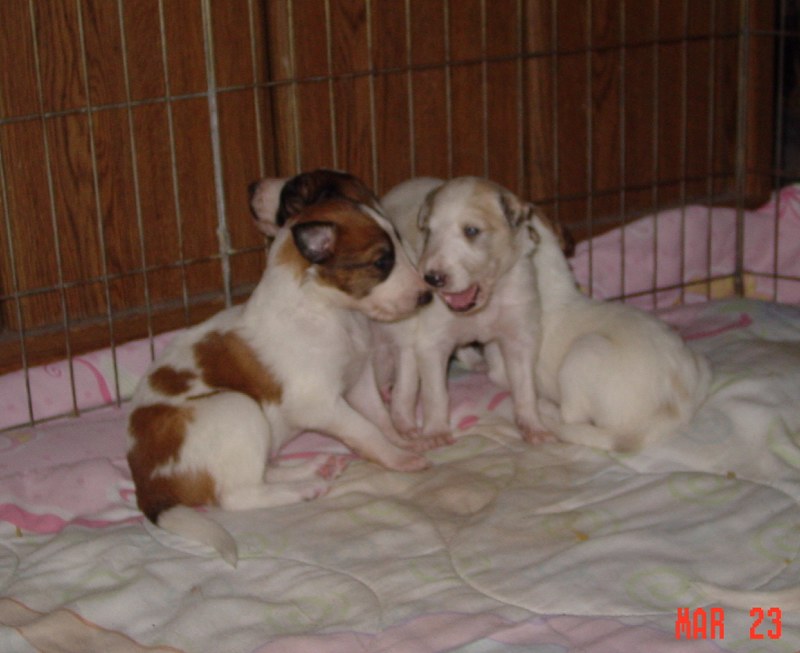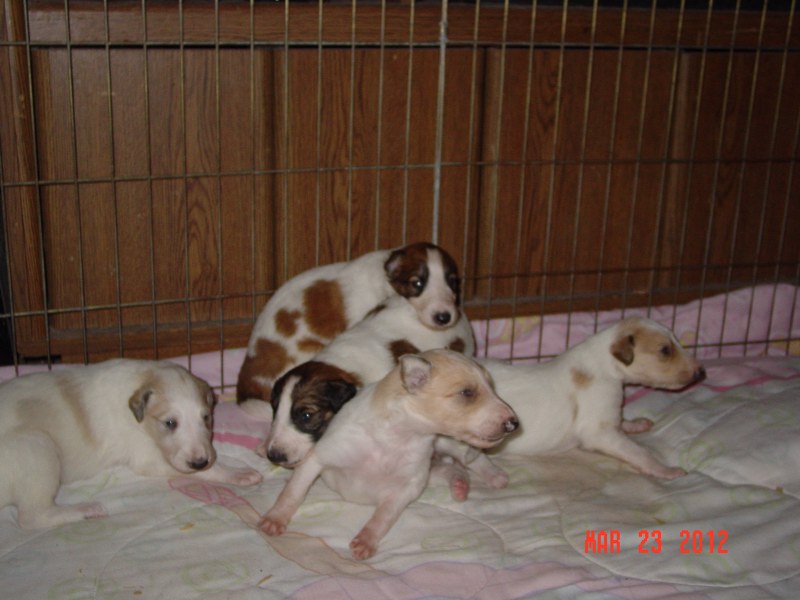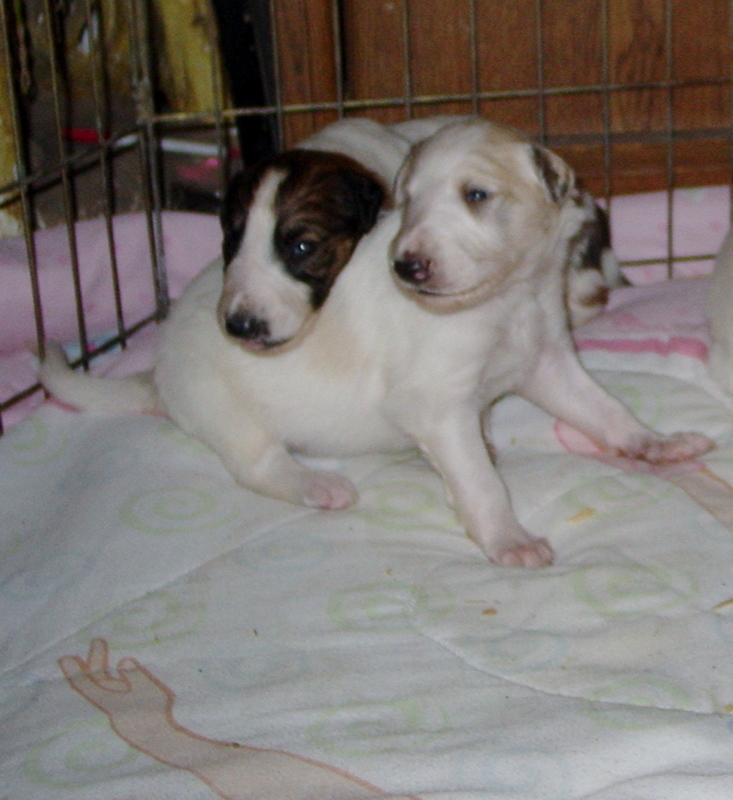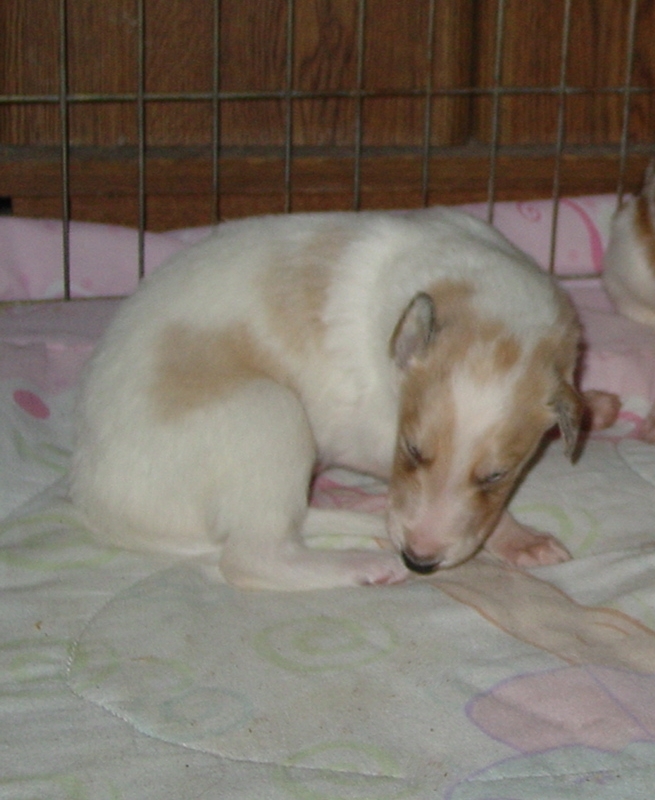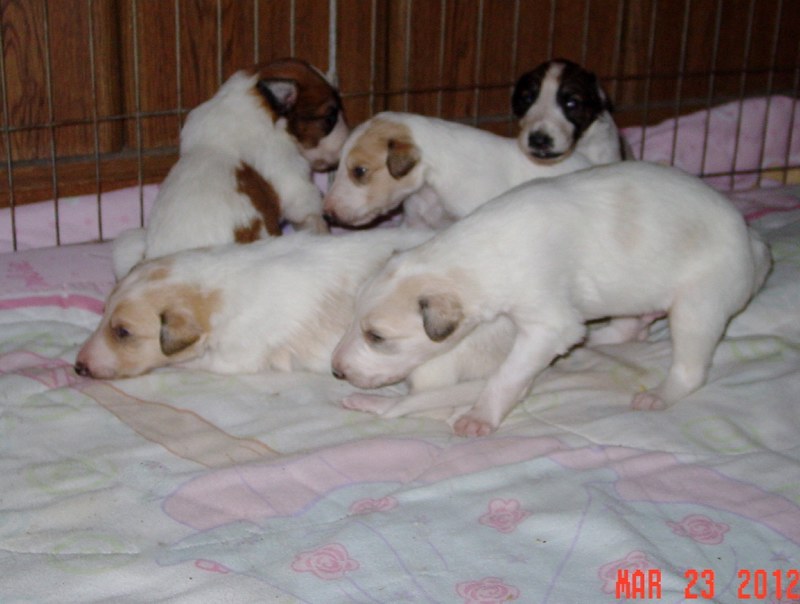 '

New camera pictures.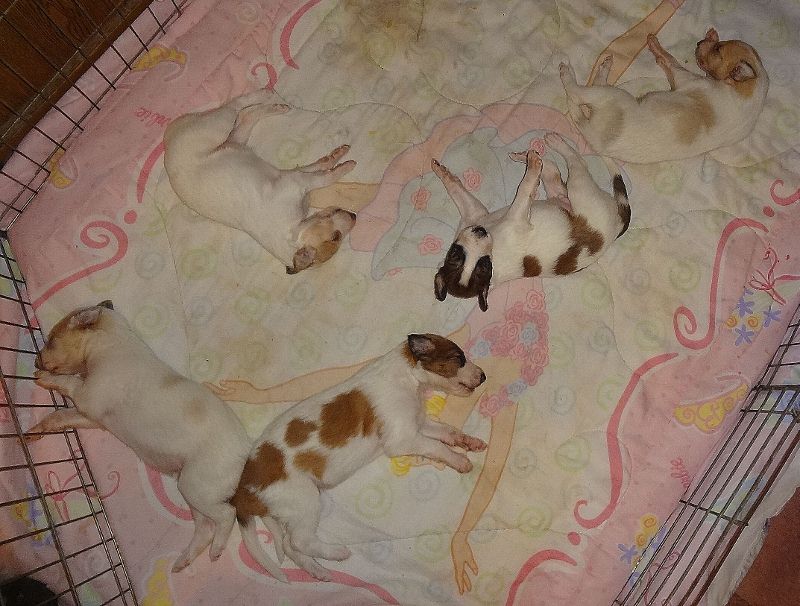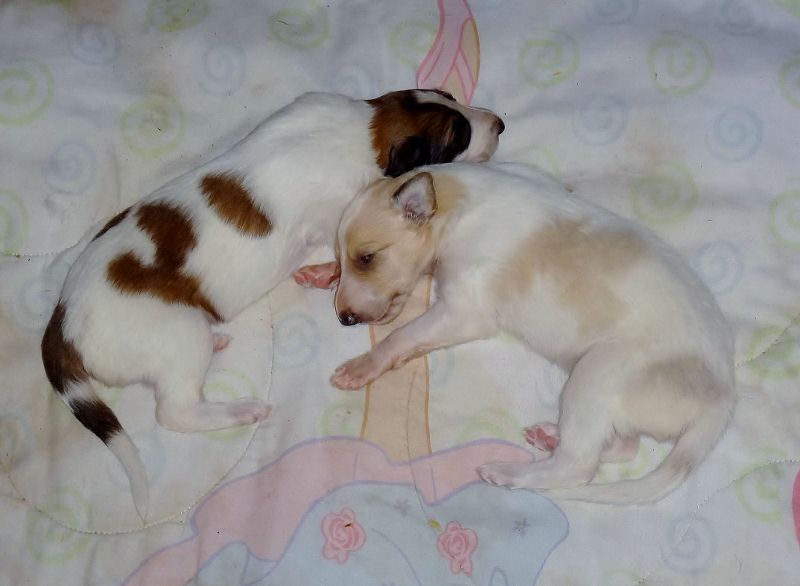 March 28, 2012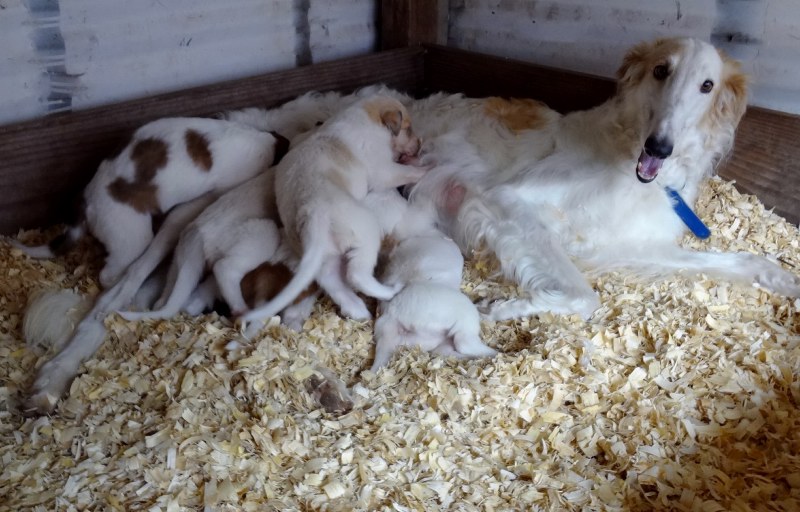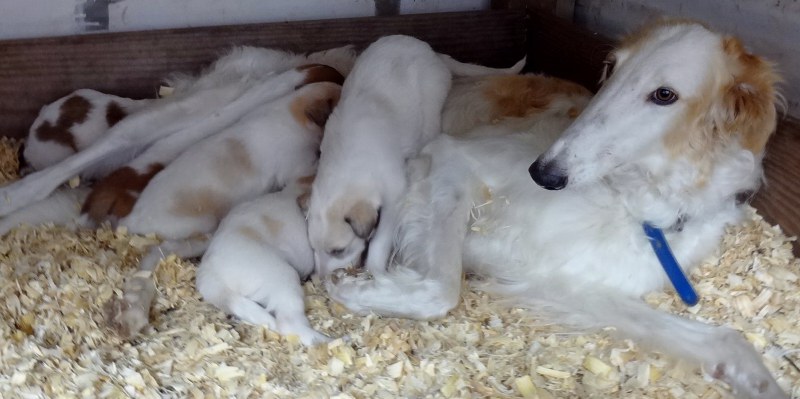 Big girl walking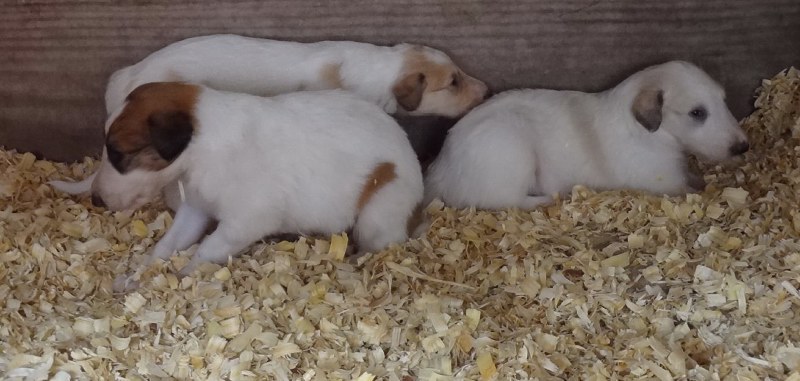 over May and Brad's boy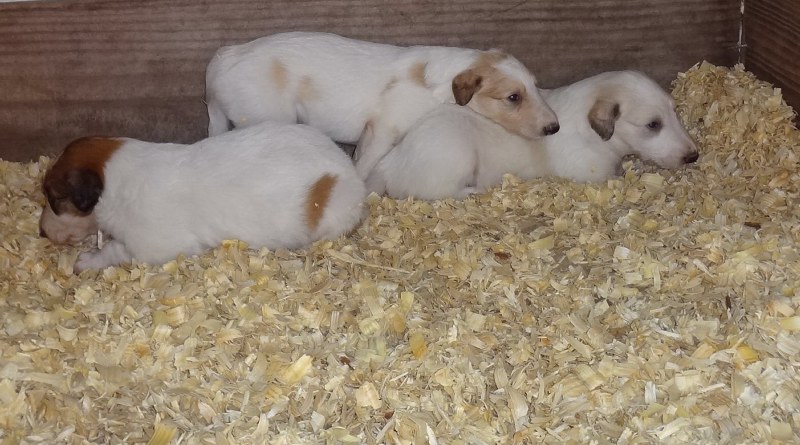 white and gold brother likes the camera!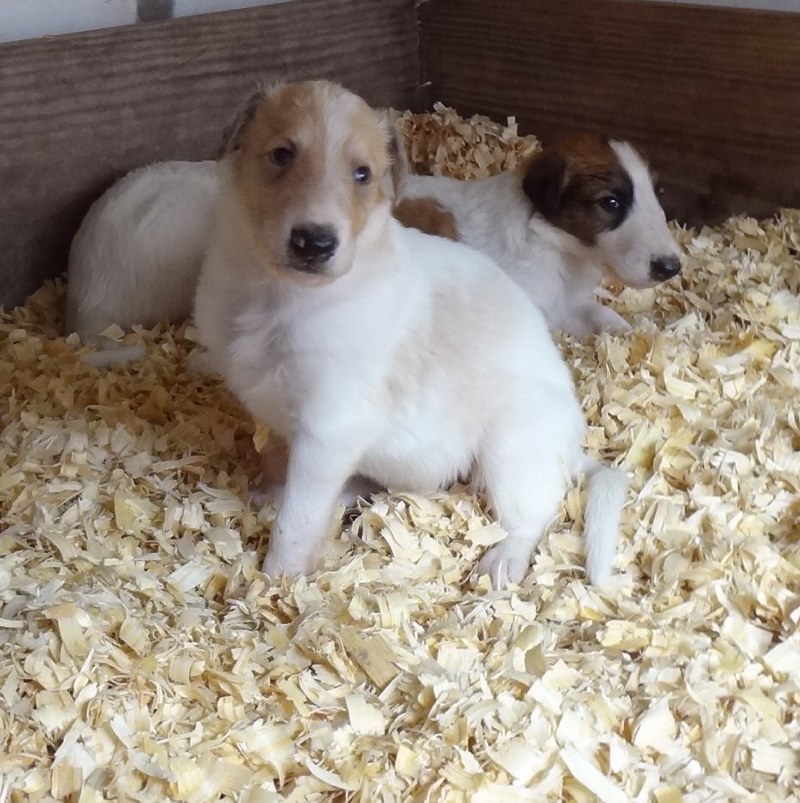 Brothers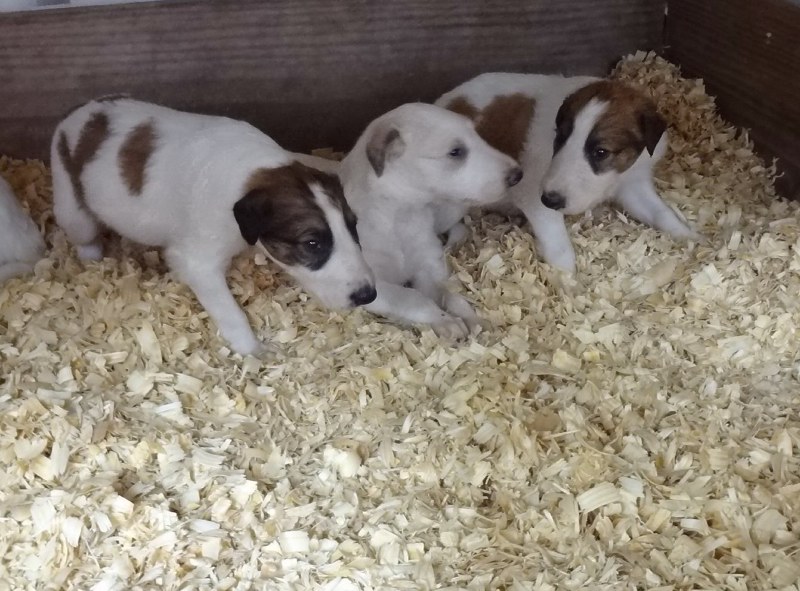 We could do without the flash, Grammy!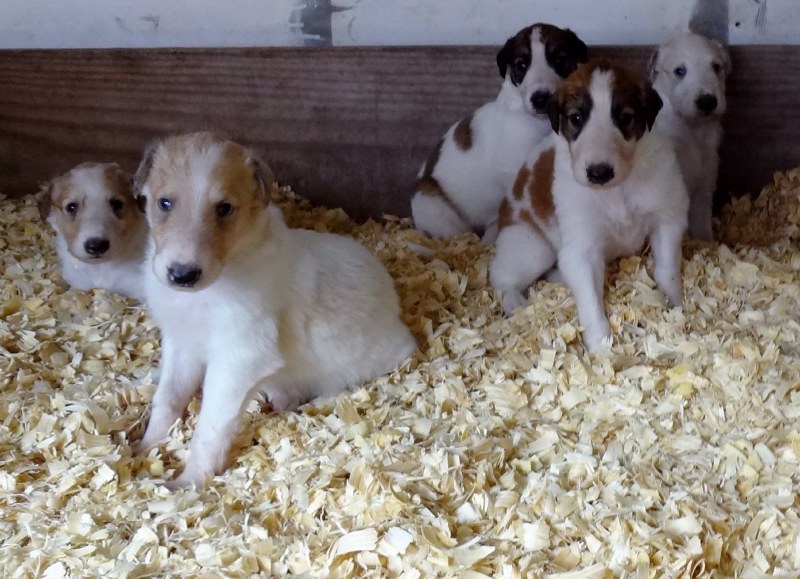 April 2, 2012

The pups are scaling the walls of the whelping box - going in and out at will - and eating mushy food out of a bowl, drinking water out of the baby pool and just having a good time playing as well as their age will allow.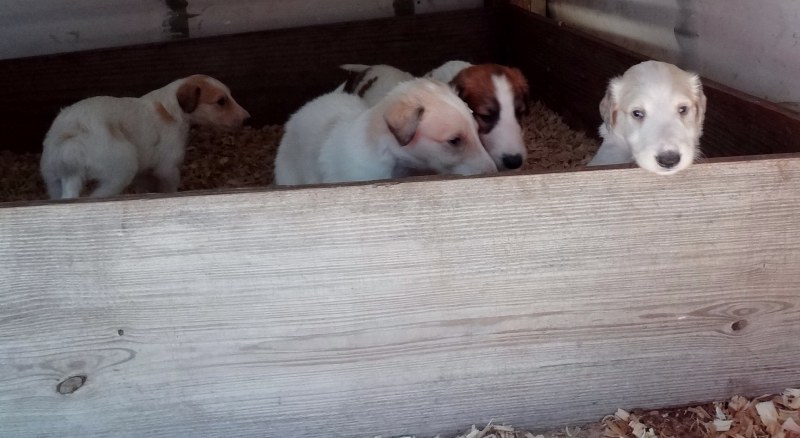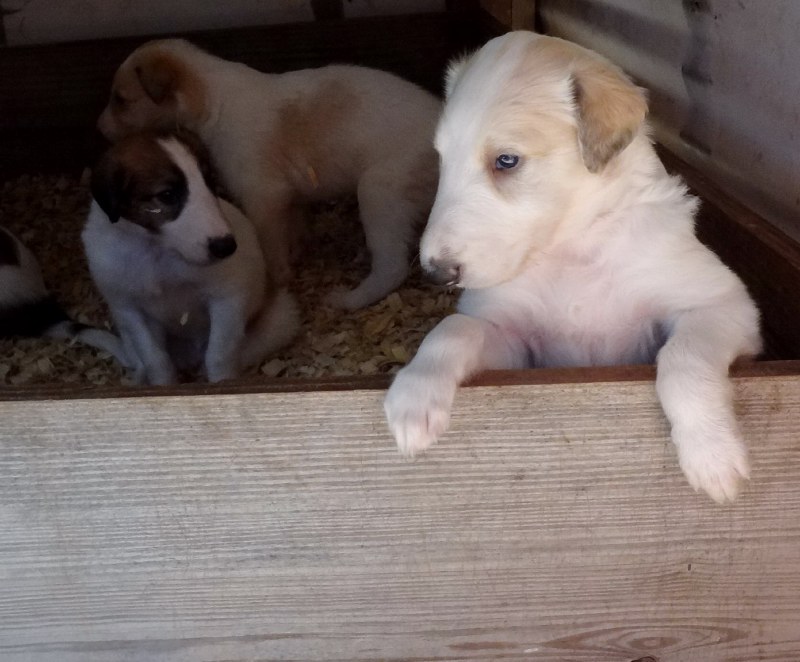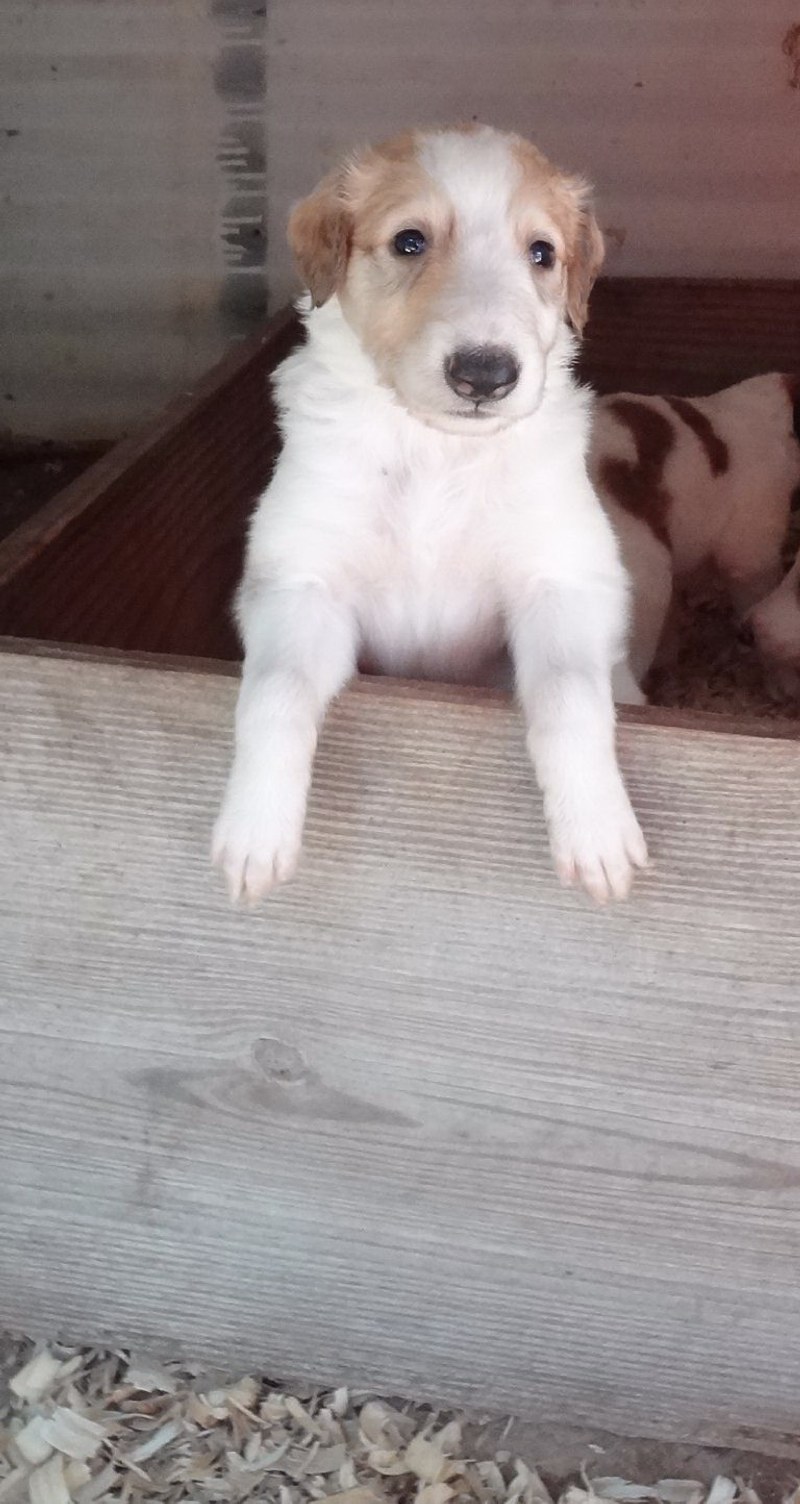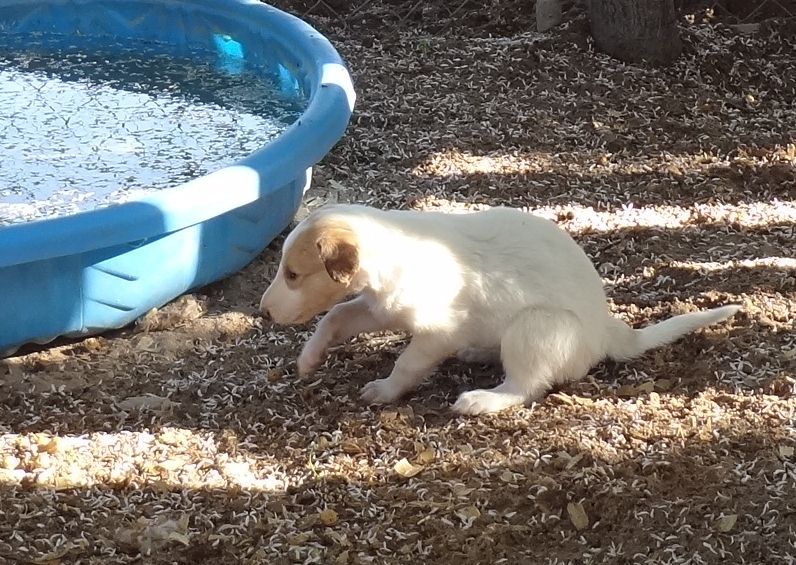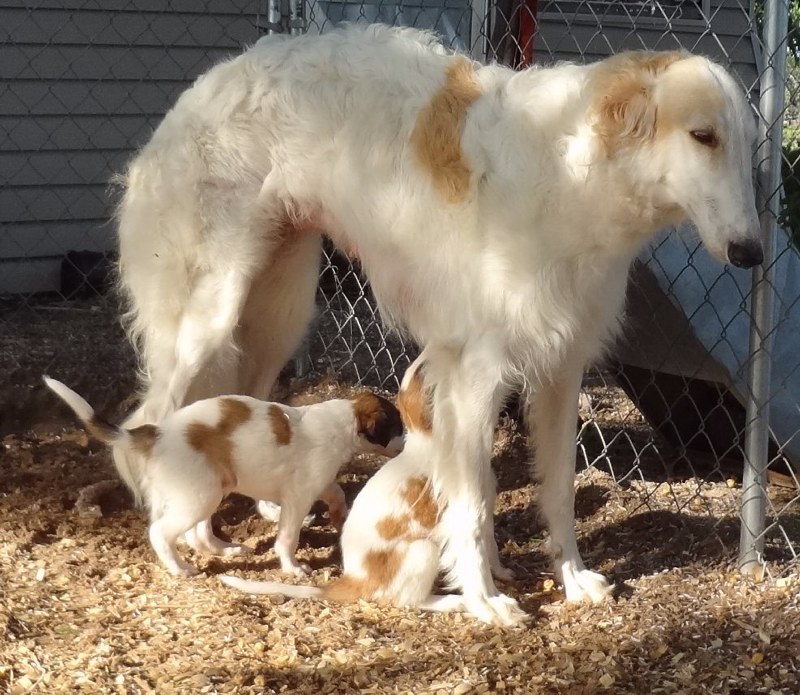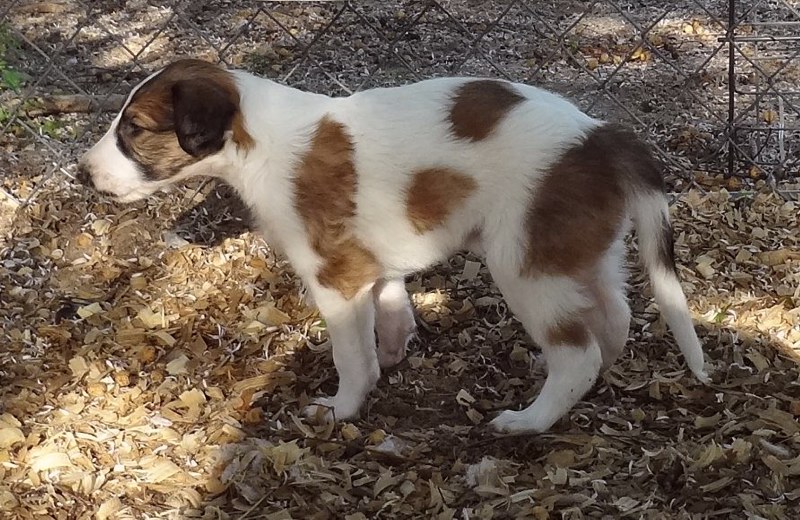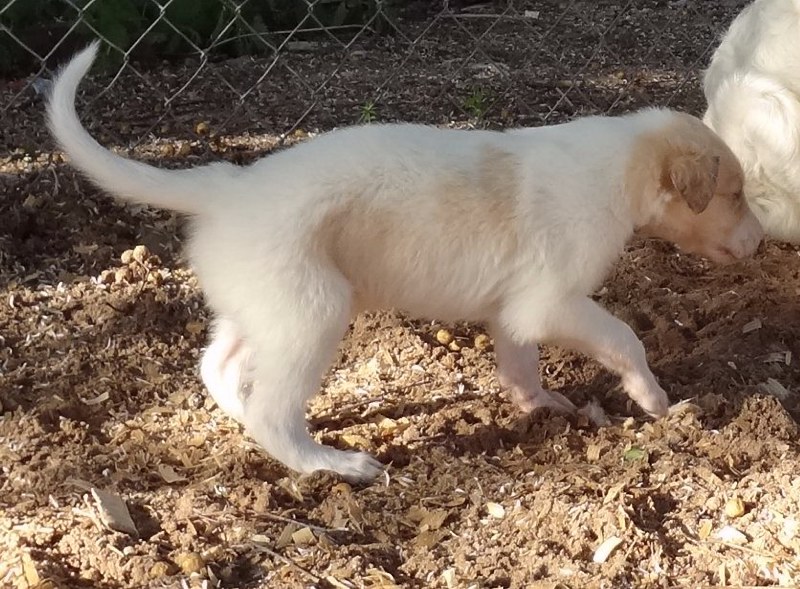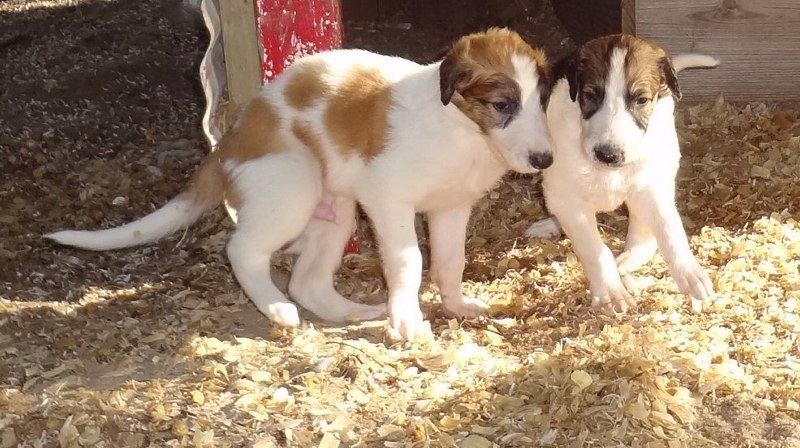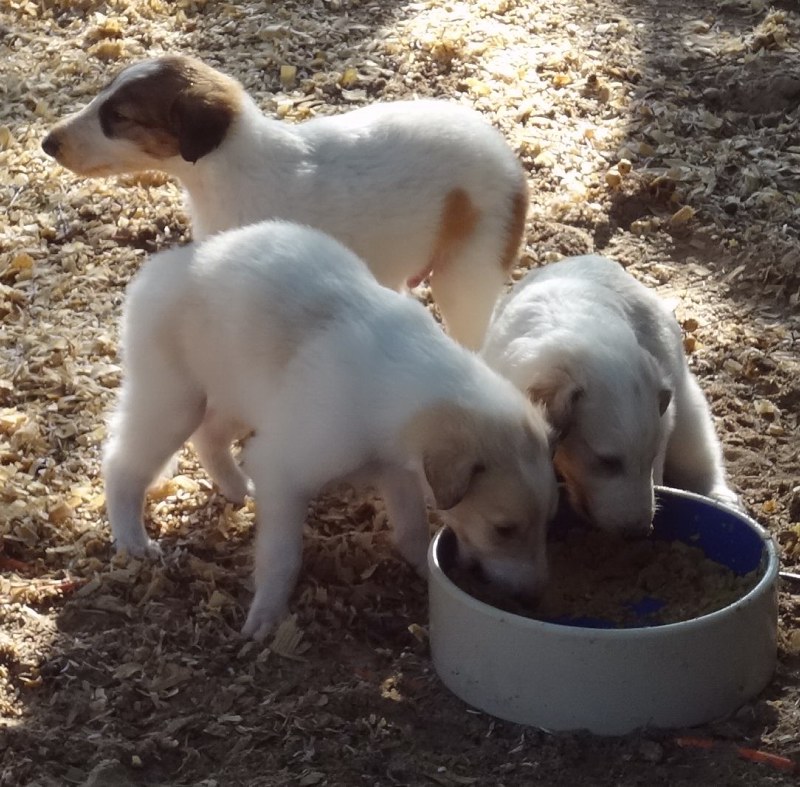 NOW THAT YOU'VE LOOKED AT THE APRIL 2 PICTURES, GO BACK TO THE TOP AND LOOK AT THEM WHEN THEY WERE JUST BORN. IT'S REALLY NEAT TO WATCH THEM GROW!

April 12, 2010 - the pups are really developing beautifully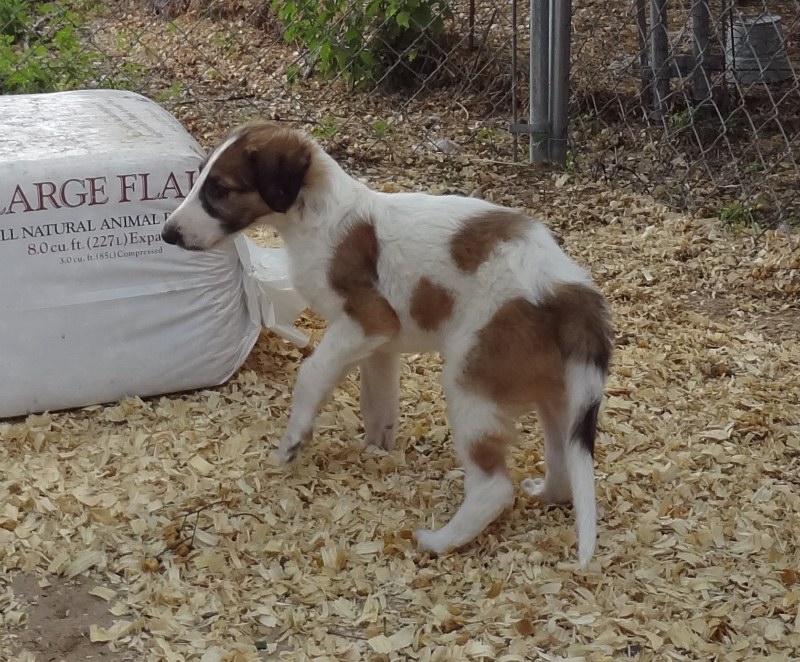 Helping Grandma!


The bale is open!


Throw a toy into the mix and let the games begin. (May's boy, left)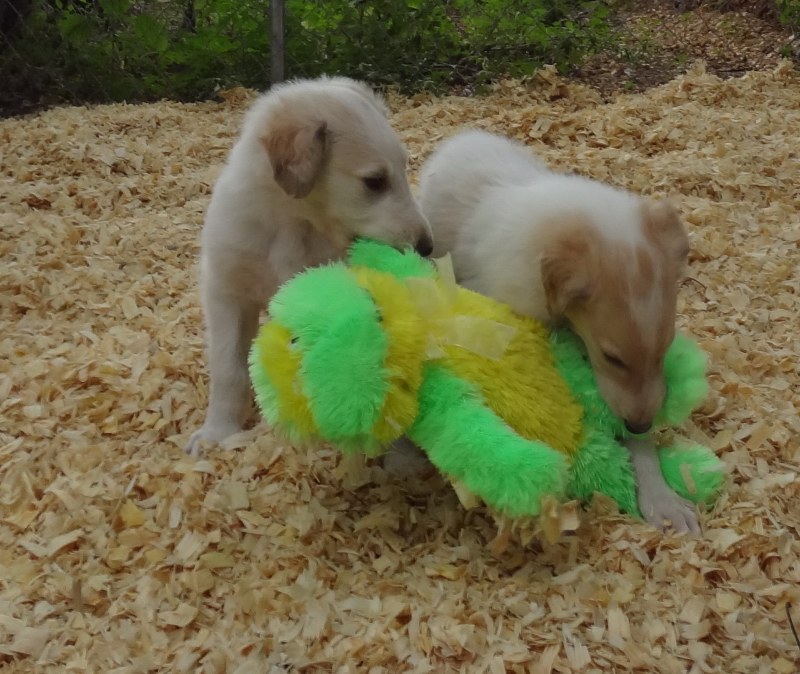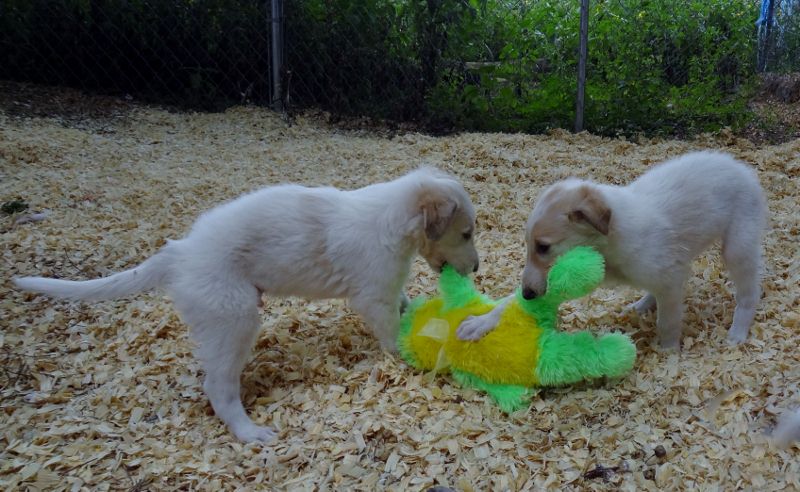 Then a ball!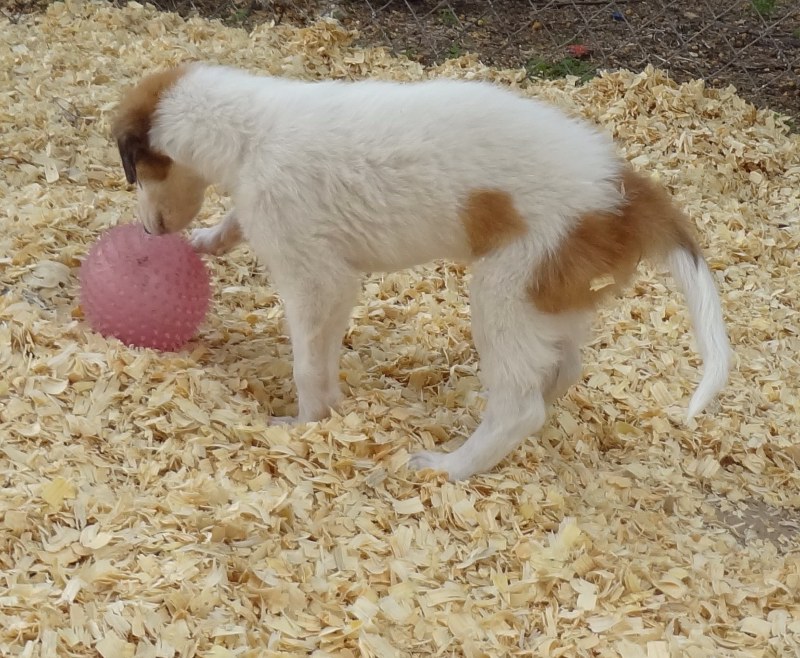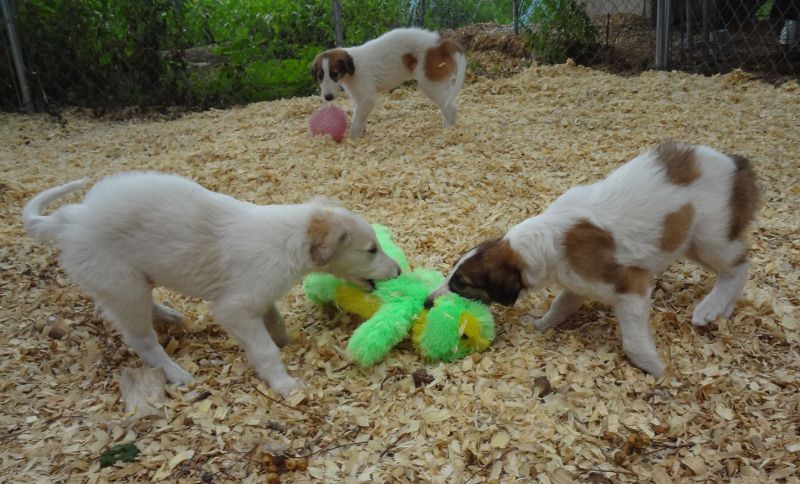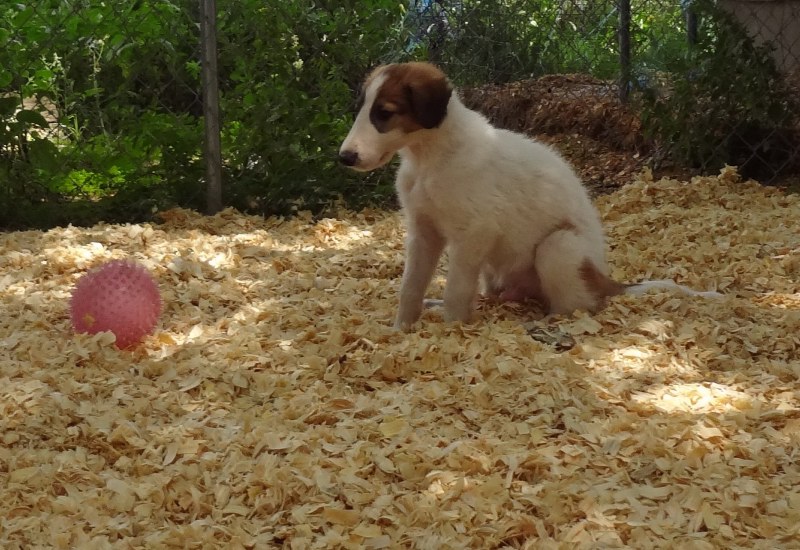 May and Brad's boy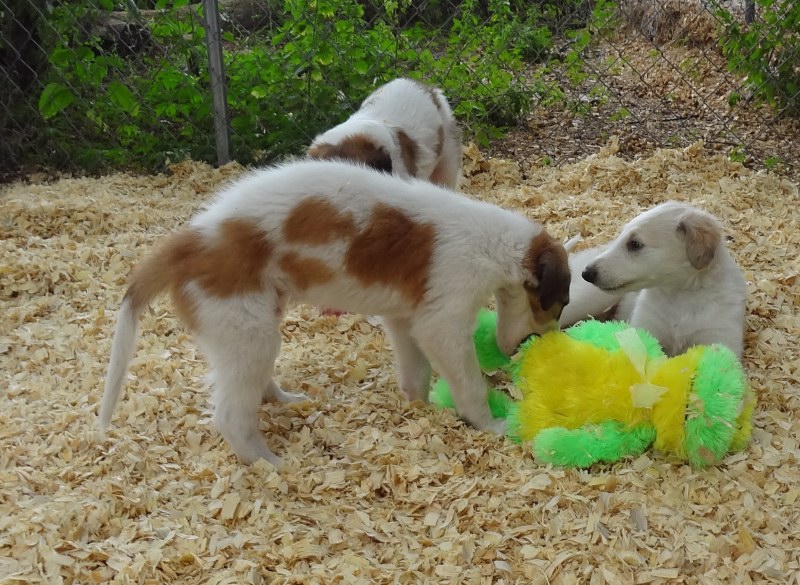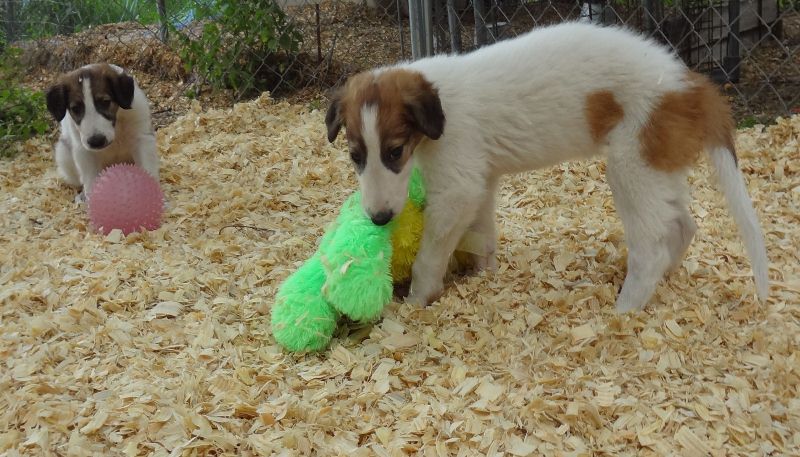 Gold and white brother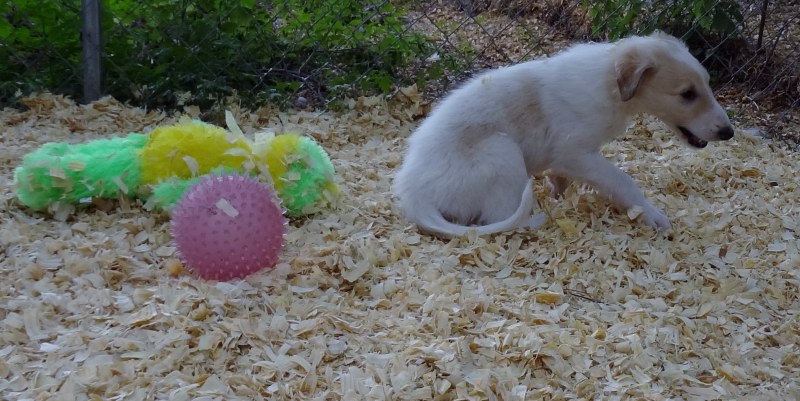 April 19, 2012 - helping spread another bale of pine shavings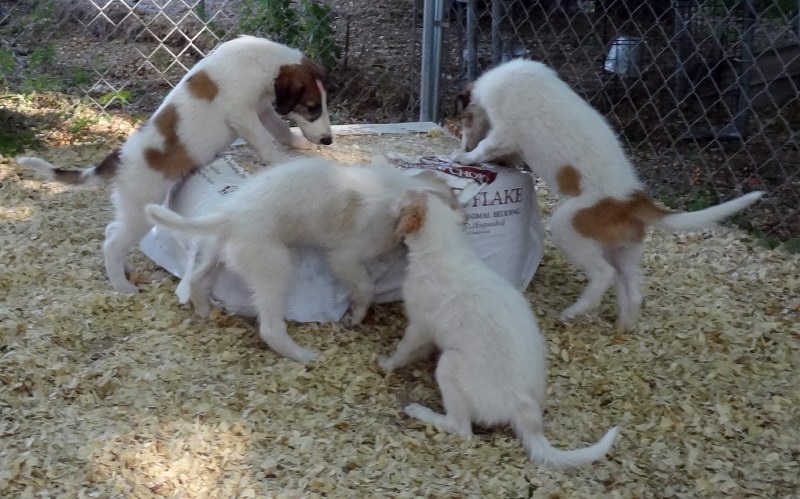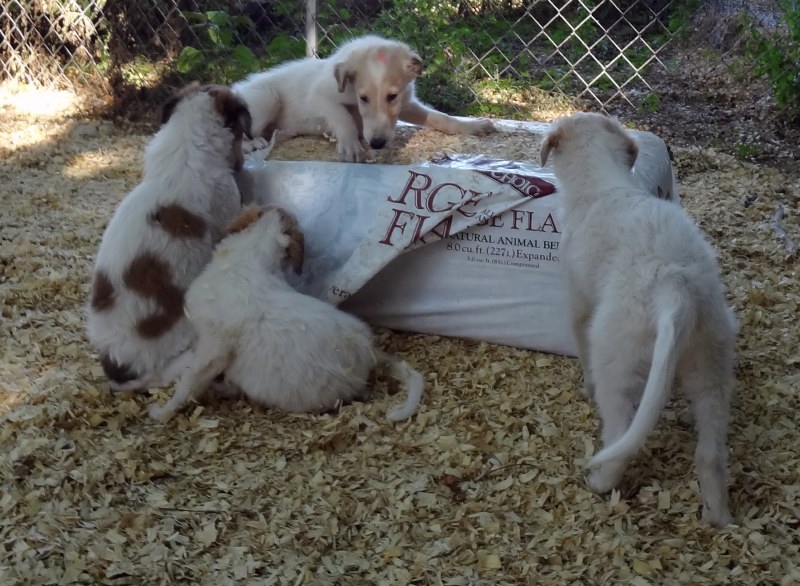 Three blondes - May and Brad's boy on the right.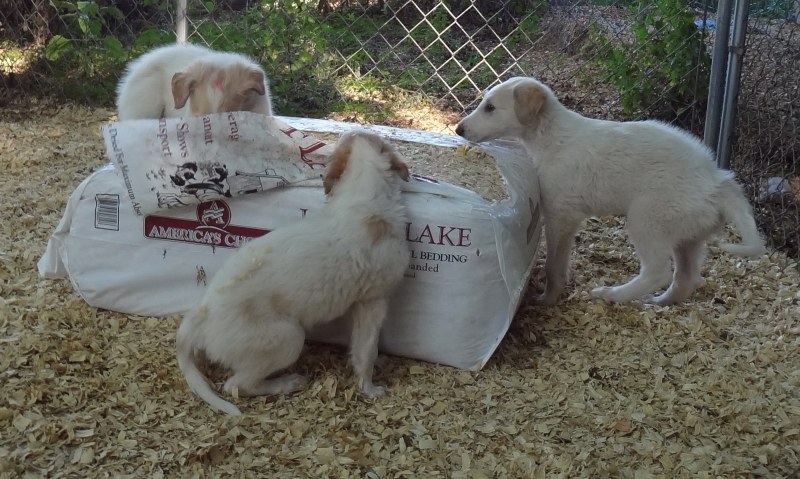 Climbing the pine bale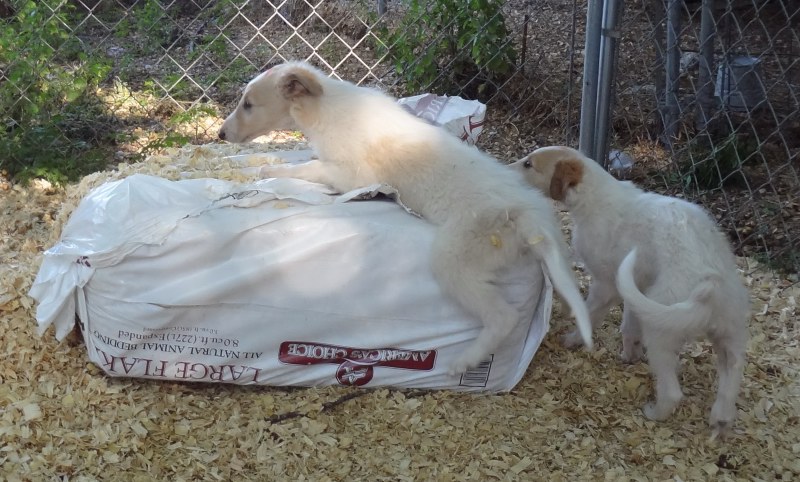 Making it to the top and another one starts the climb!


White/red boy and May/Brad's boy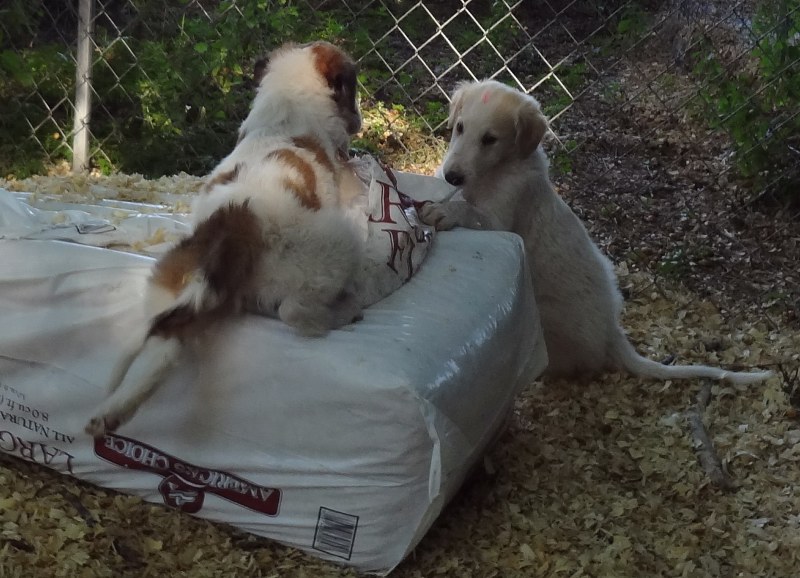 Now that the bale's open, time to play with a new toy.


Let the tug-o-war begin!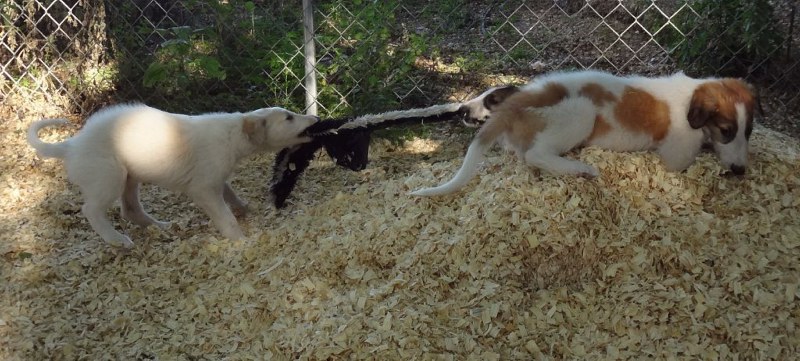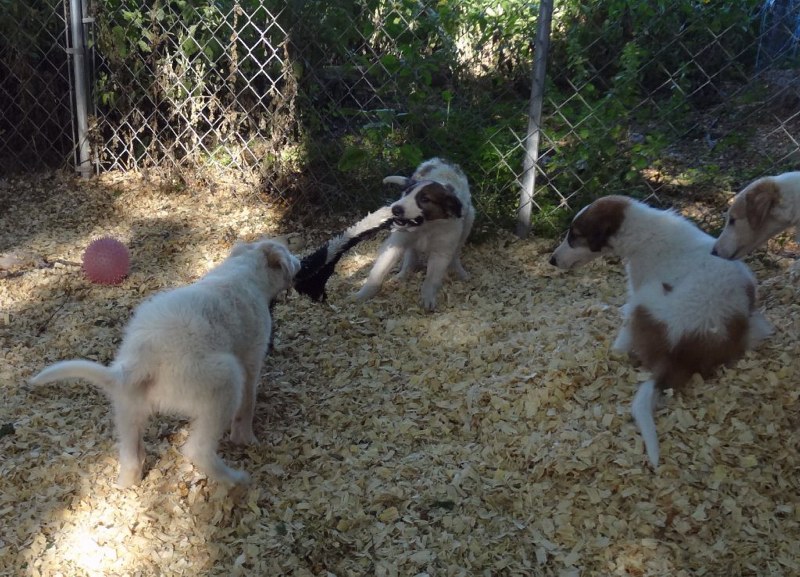 Two against one!