Alejandra

WORLD, International, American, Mexican, Costa Rican, Grand Champion of Costa Rica

and Latin American Champion Shefaro's Alejandra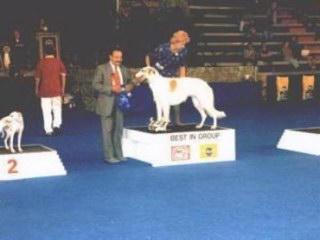 Alejandra is pictured at 9 months of age after winning the World Dog Show Championship (from the Puppy class) in Mexico City, June 2-7, 1999. She is the daughter of World Champion, Shosta, bred to Sable, and a granddaughter of Reyna and Eagle, she also won the Puppy Sighthound Group each day. On Sunday, when the World championship was offered to the Best of Breed and Best of Opposite Sex winners, Alejandra won the BOS from the puppy class and became the over all World Champion female Borzoi, 1999.
------------------------------------------------------------
BELOW: Alejandra is pictured relaxing at the hotel among her many Puppy Hound Group First trophies.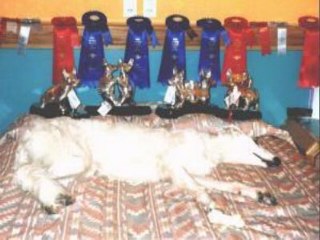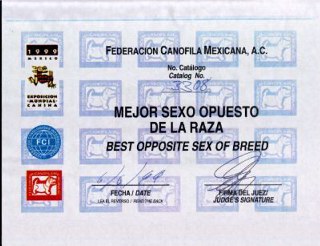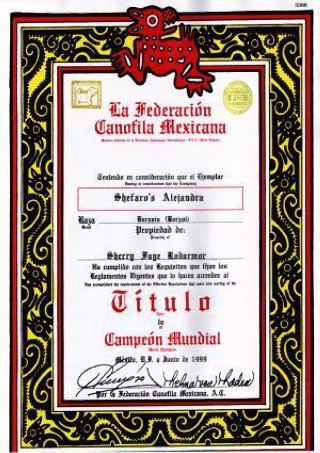 Alejandra is pictured Nov. 1999 at 14 months of age winning her first 4-point major from Ms. Bessie Pickens, from bred-by, at her first AKC show. She repeated the performance on Jan. 28, 2000, a 4-point major from bred by, at the Abilene Kennel Club BCOA supported entry show. Judge Michelle Billings. She won a 3-point major under Judge Skip Herendeen at Victora, another 3-point major under Judge Barbara Alderman on March 9, 2000, and her finishing 5-point major under Judge Michele Billings with a Best of Breed over top ten champions on March 10, 2000 at the Alamo Cluster of Dog Shows in San Antonio.
As her breeder, owner and handler, I am extremely proud of Alejandra's rapid finish with 5 majors. She was finished exclusively from the bred by exhibitor class and shown in a total of ten shows, which included 3 majors reserves.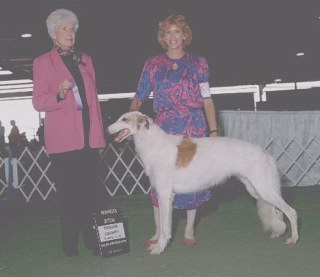 Alejandra's finishing 5-point Best of Breed major March 10, 2000.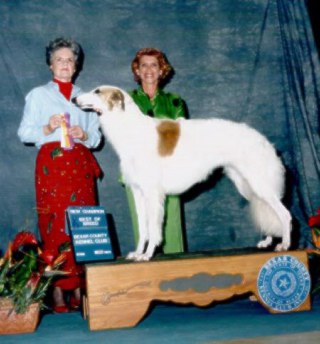 Alejandra's American Championship Certificate.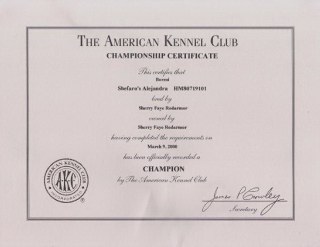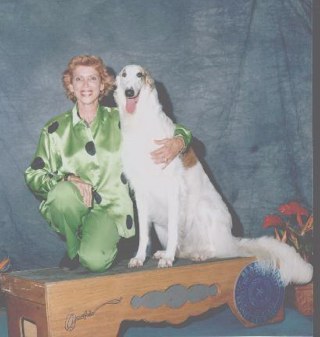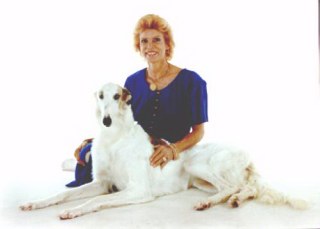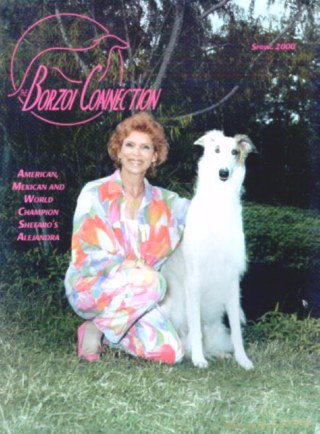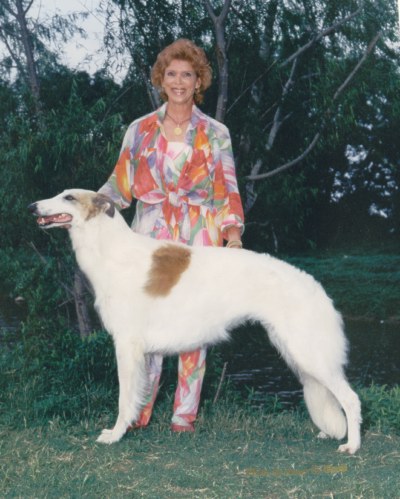 Alejandra has been shown in Costa Rica and Mexico by her International handler, MVZ Guillermo Cavazos de las Fuentes of Mexico.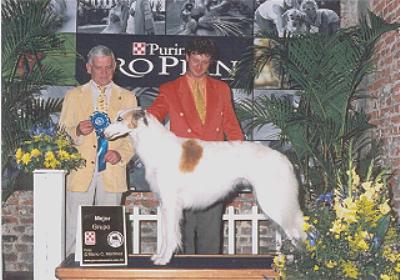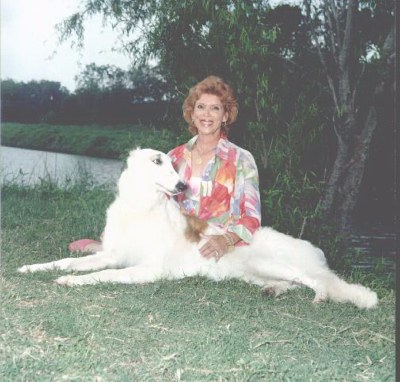 Alejandra became a mother on July 21, 2000. Sired by Ch. Darnilo.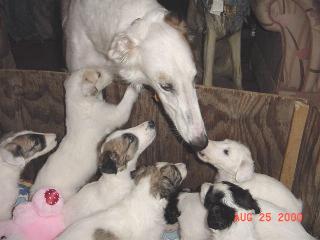 Alejandra in flowers, Spring 2002 at Shefaro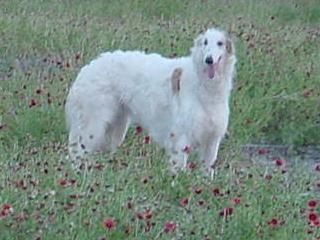 Alejandra - May 24, 2002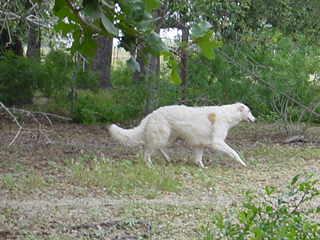 Alejandra enjoying a beautiful day - September 5, 2002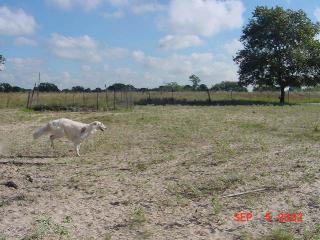 In Summer coat!
November 2002 at Waco, Texas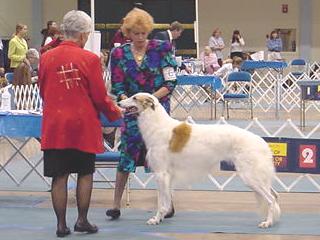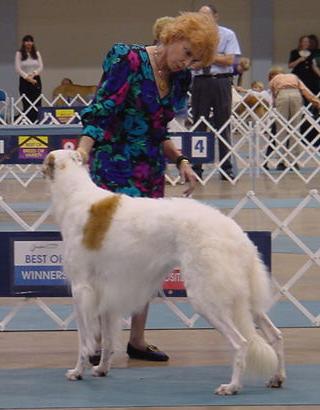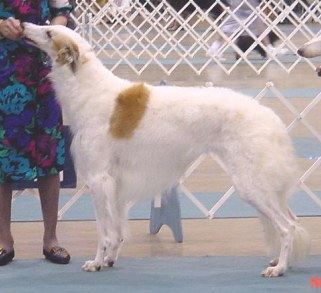 Free stacked December 4, 2002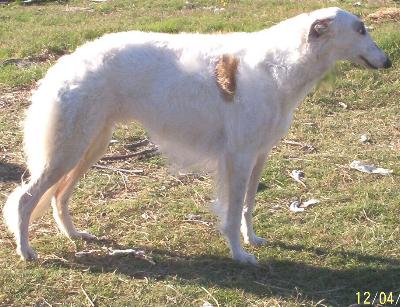 Alejandra carries a very full body coat as does daughter, Carole.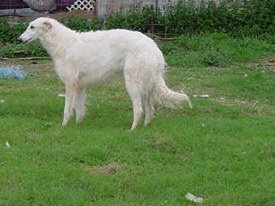 Alejandra is a mother. Pups were born March 9, 2003. Sire is Shefaro Amadeo's Rodrigo. There are three boys and four girls.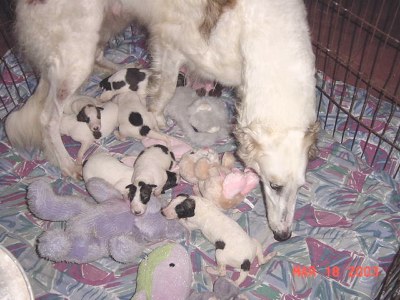 March 21, 2003. The girls.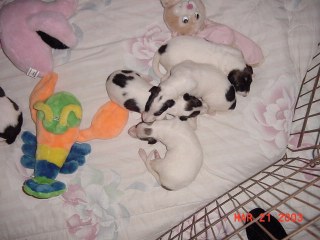 March 21, 2003. The boys.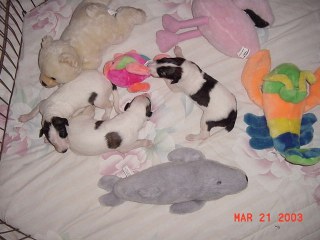 Lorelei - Amanda Gibney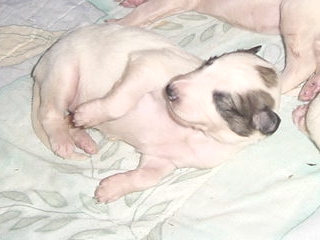 Leona - girl. Oso Panda boy.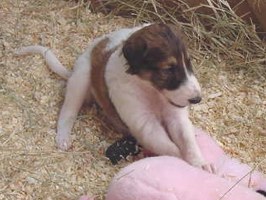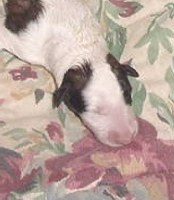 Ritzy - Carla Faught
Olivia
Oso Panda.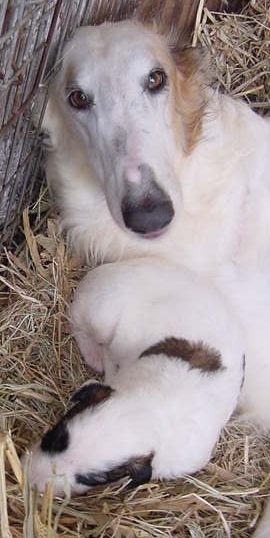 Nickolei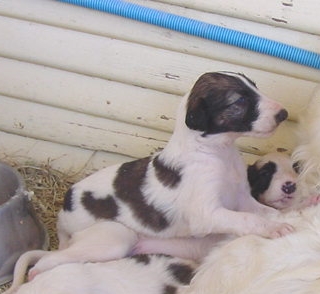 Pups March 20, 2003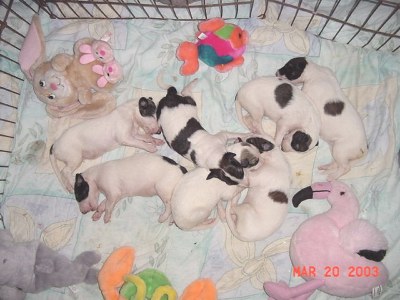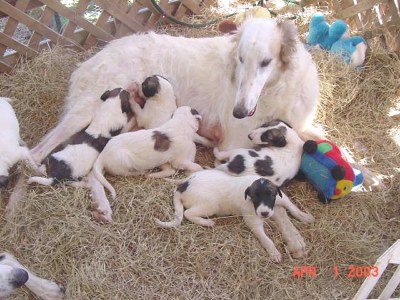 Guerrero June 14, 2003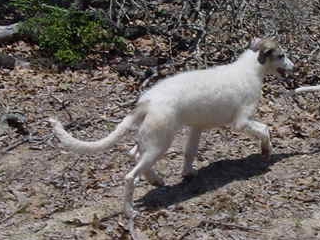 June 14, 2003 Oso Panda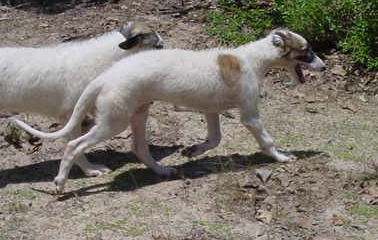 June 14, 2003 Leona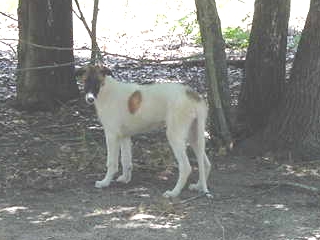 October 3, 2003
New friend, Dianne Marshall, came to visit from Illinois. November 21, 2003.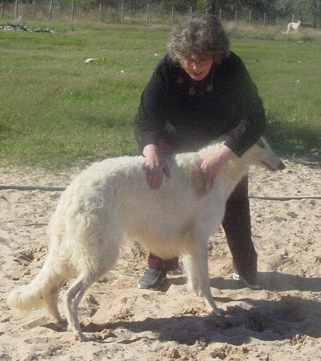 August 8, 2004 Alejandra and Vida.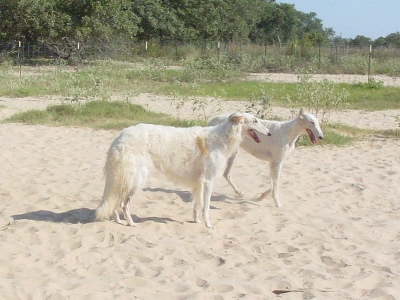 Alejandra and Chicki - sisters, November 12, 2004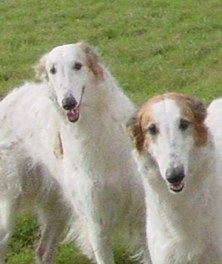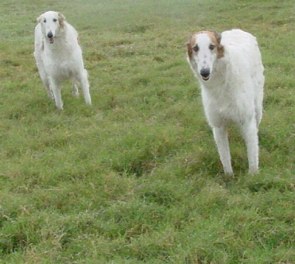 Alejandra's a mom! Sired by Cesario, the pups were born February 15, 2005. There is a potential brace of boys.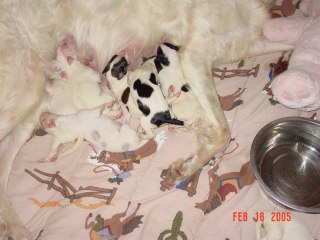 March 5, 2005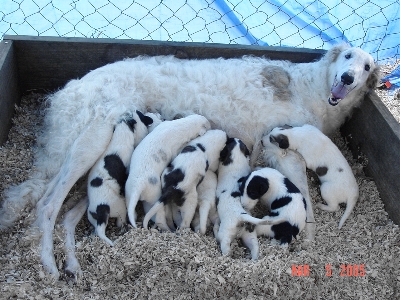 Brace boy!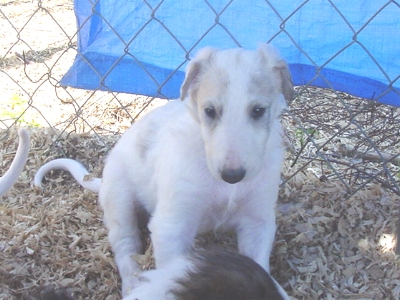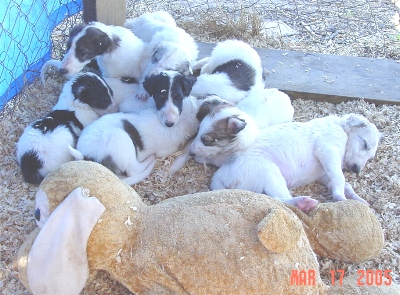 Alejandra's kids Freckles and Lucy September 12, 2005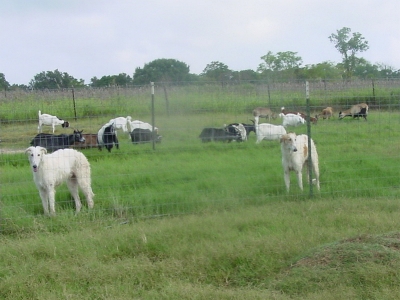 Alejandra - what a beautiful face. She was an amazing show champion, but her best work was in the whelping box. She loves being a mom.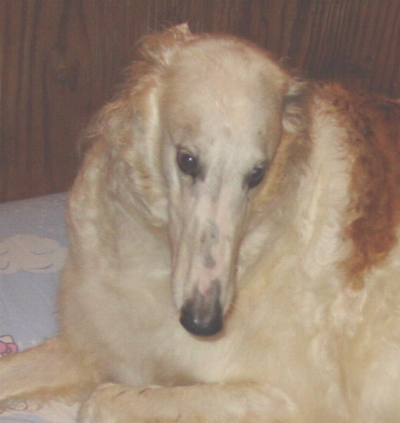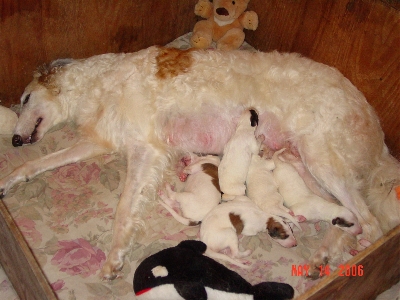 Alejandra is not only a great girl herself, but she is a great producer.
Pictured are her son, Blanco, and daughter, Lorelei both winning four point majors on March 11, 2007