Venado

International (UCI) Champion Shefaro Venado Anubis
Tracy Ward, California
This is how it all began. Elia had a litter of nine puppies that were born November 4, 2001 at Shefaro. Venado is pictured with siblings, Casanova, Tuxedo, Rodrigo, Panda, Zoie, Smirnoff, Tatiana and Mikhail.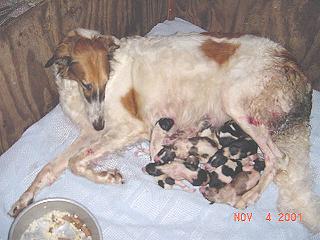 It's amazing how they change and grow in just a little over two weeks.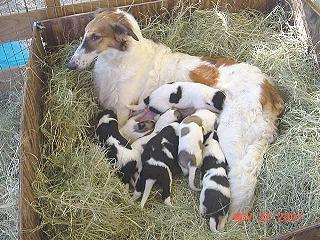 December 25, 2001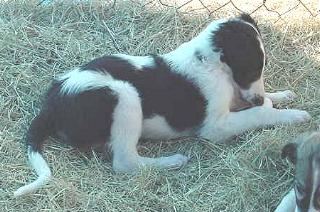 Venado and sister Panda who has Grand Uncle Ace's uneven mask and black head as does brother, Mikhail.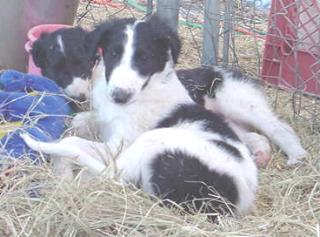 Venado and brother, Rodrigo, December 25, 2001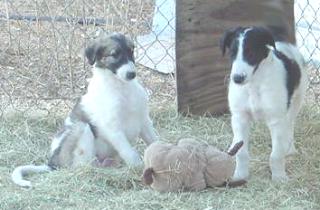 Venado first time on the table after having his ears tattooed. He is posting, but you can still see his wonderful and correct conformation. December 30, 2001, pictured with Teri George who took home Vitaly and Tatiana. You can see the similarity between Venado and Grand Uncle Ace.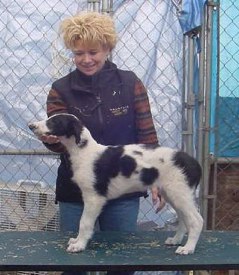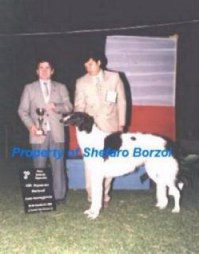 January 4, 2002, Venado, Yola, Rodrigo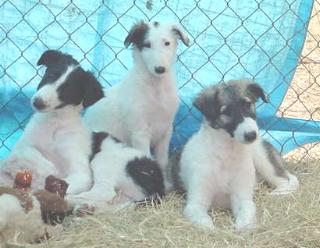 January 6, 2002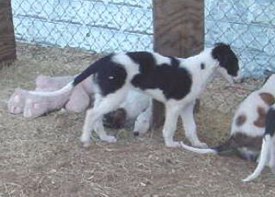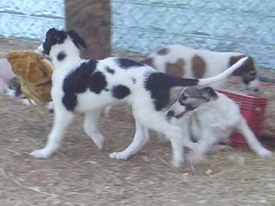 January 13, 2002 Venado and Venado's Great Grand Sire, Ace's sire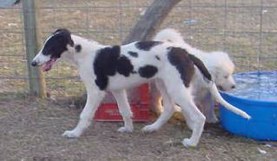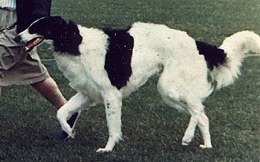 Venado and friends at Shefaro!
In Shefaro Park with cousin, Isabella, and brother Rodrigo. February 2002.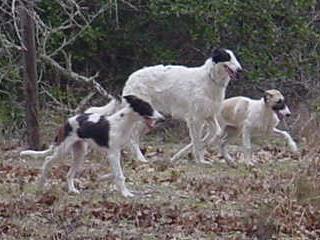 Venado March 2002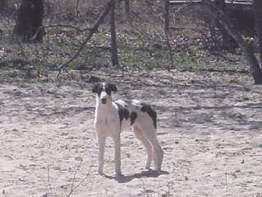 Aunt Diva, Elia's litter sister, a black and white born June 1, 1998
(left) Diva in Snow - (right) Venado in Sunlight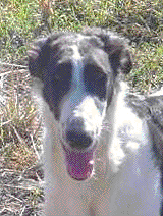 Venado March 12, 2002 - Aunt Diva August 1998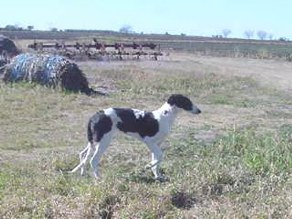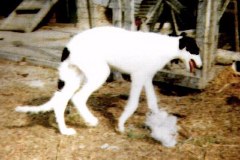 Aunt Vida and Mama Elia at Shefaro 1998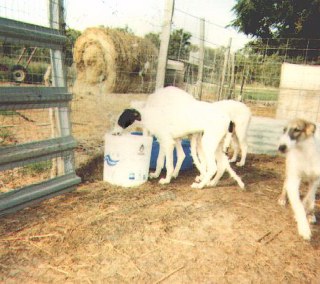 (left to right) Cheval, Casanova, Venado, Rodrigo, out for a trot on March 6, 2002, at Shefaro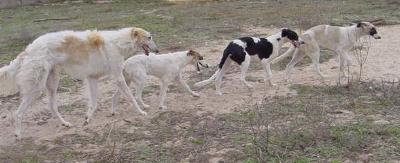 Like Mother, like Son
Me and my shadow!!! March 21, 2002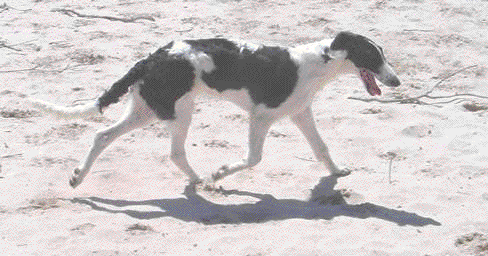 Dead sound coming and going - every view of this boy is a delight.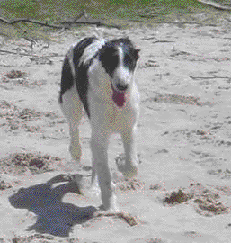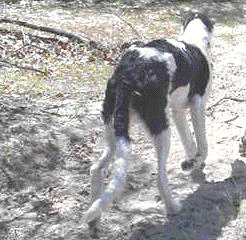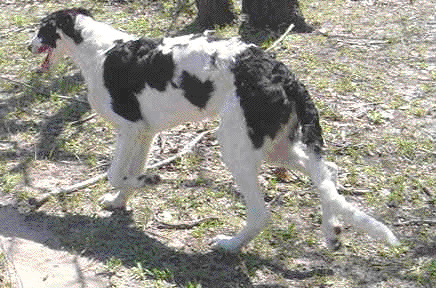 Brothers Casanova, Rodrigo, Venado - March 21, 2002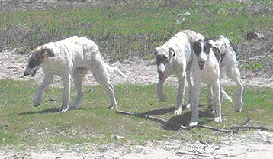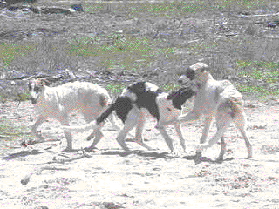 Rodrigo and Venado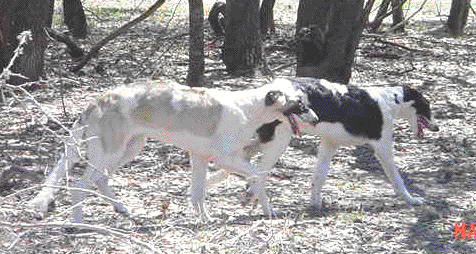 Venado April 17, 2002 he gets better and better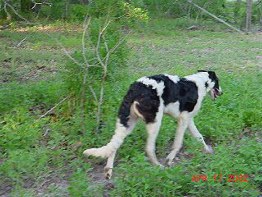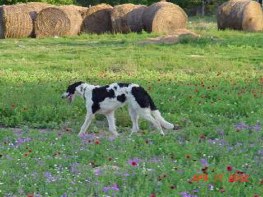 Venado 2002 - Kitaro - 1995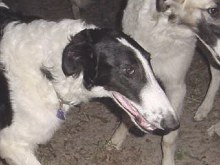 Venado's growing up - May 17, 2002 - atop a round bale of hay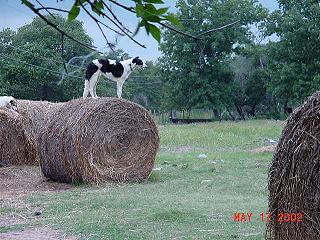 He just keeps getting better - Venado May 24, 2002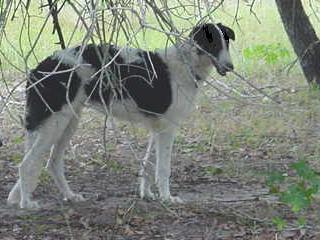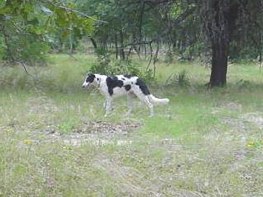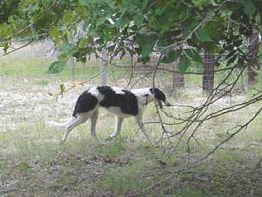 Venado and Rodrigo - Butterfly Hunters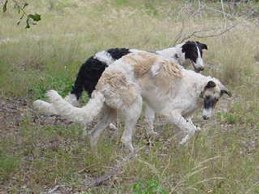 Venado left home June 11, 2002, for Wisconsin where he will join his other mother, Karrie Stevenson, and begin his show career. Here he is playing showdog with friend Amanda. A natural show dog, Venado is just a perfect Shefaro puppy boy.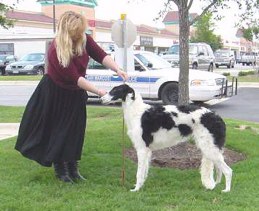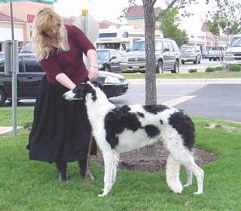 Venado at Karrie's in Wisconsin living it up in the green grass.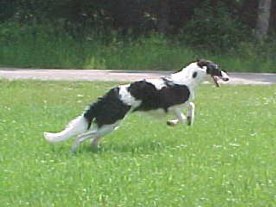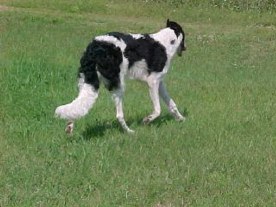 His first show was Paper Cities on June 29, 2002, where he won his first point by going Winners Dog from 6-9 puppy class. Judges commented that Venado needs to get used to having his picture taken on the platform. He will be up there a lot!!!!! Nice start Venado and Karrie.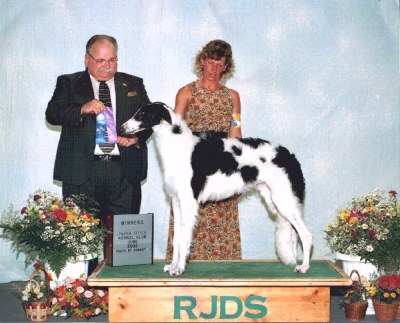 They went to Canada: July 5th, WD, BOB over the special, July 6th, WD, July 7th WD, pulled him on the 8th due to judge change.
Mom Karrie loving on Venado at ringside before the competition.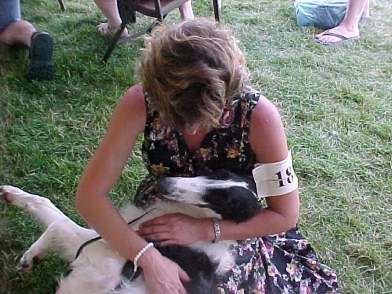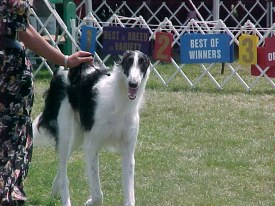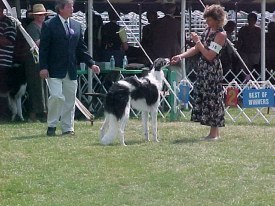 Venado came back to Shefaro January 11, 2004. Here is is flirting with Blondie.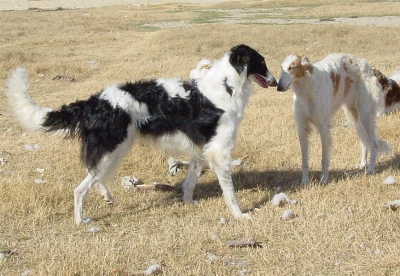 Flirting with sister, Tatiana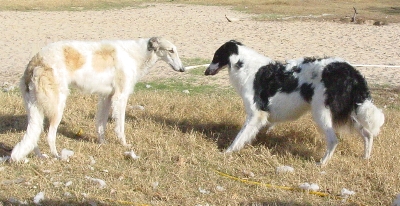 Meeting half sister, Hermana.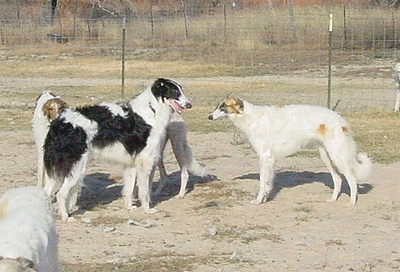 About as good as it gets!!!!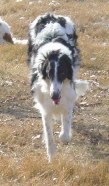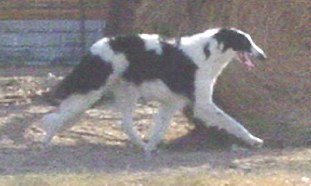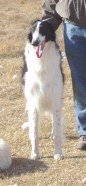 Baby Venado - Big boy Venado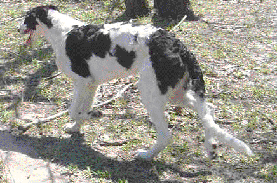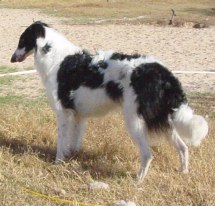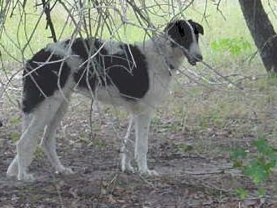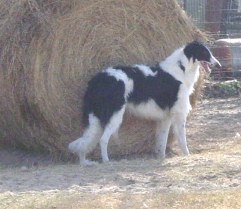 January 28, 2004
Father and son, Darnilo and Venado 01/28/04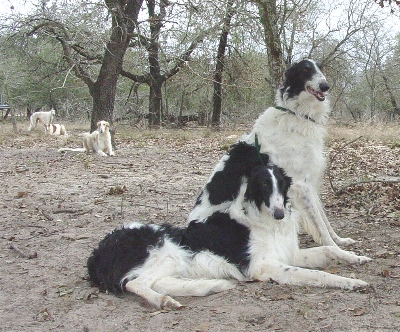 Venado and I went to Hutto, TX, for the International All Breed Canine Association shows January 31-February 1, 2004. He won Best Bred by and First in the Bred by Exhibitor Hound Group all three shows. What a joy to show this wonderful Darnilo son. His half sisters, Paloma and Circe, showed individually and as a brace. They won two Reserve Best Brace in Show.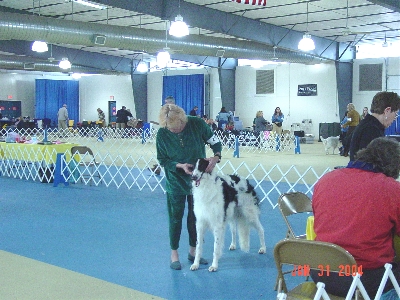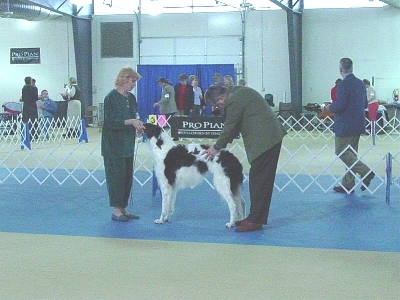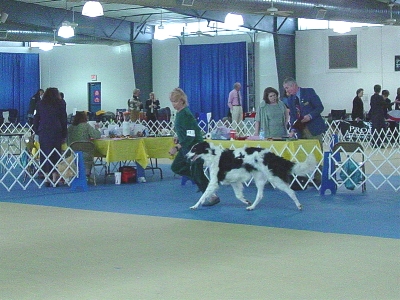 February 26, 2004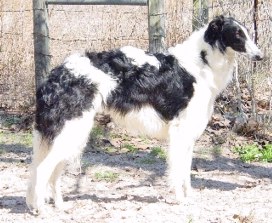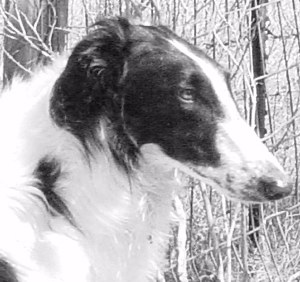 He blew coat in April and now it is starting to grow.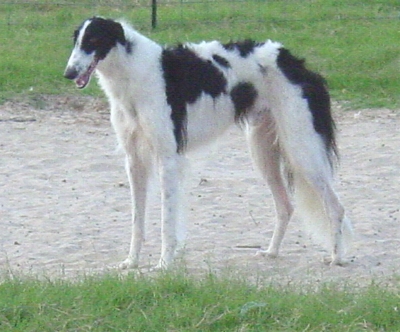 Venado and Dad, Darnilo, July 2004 at Shefaro.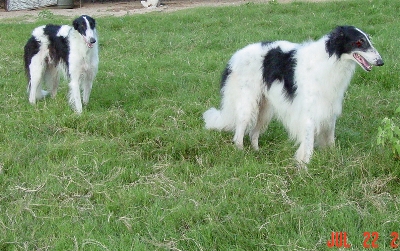 August 5, 2004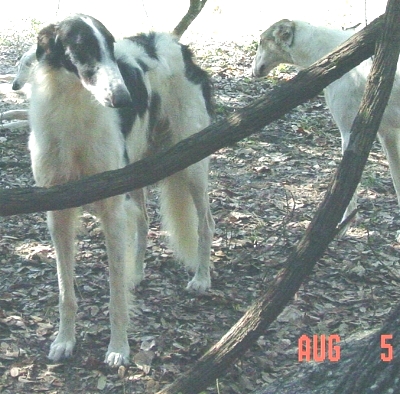 August 8, 2004 with friends, Vida, Gloriosa, Chicki and Olympia, enjoying Shefaro Park.
Venado lives in California and is very social. He meets and greets visitors at his new home. Pictured November, 2004, he shares Nathan and Amy's attention with Maestro and Angelica.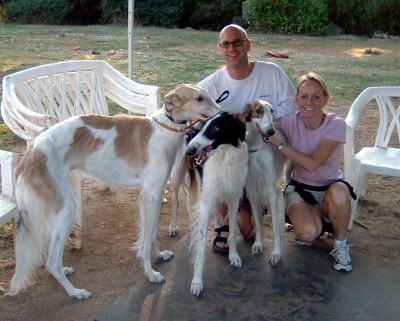 Left to right - Maestro, Venado, Angelica