Shefaro Borzoi are Farm Dogs First!

At Shefaro Borzoi what matters most are temperament and character. While outstanding conformation is produced, it is the character of Shefaro Borzoi that shines through. Not all Shefaro Borzoi are sold to show homes - in fact, I prefer companion homes. Careful breeding has gone into producing Shefaro Borzoi that are Farm Dogs First! Soundness of mind, body and spirit far outweigh a foo foo show coat. Don't get me wrong, Shefaro Borzoi have a wonderful coat gene and excel in the show ring, but they are all Farm Dogs First! These pictures illustrate what I mean. Enjoy!
Multi Ch. Cesar is pictured with his brother, Multi Ch. Alejandro, in 1991. Border Collies Sissy and Anna were heading and heeling the boys.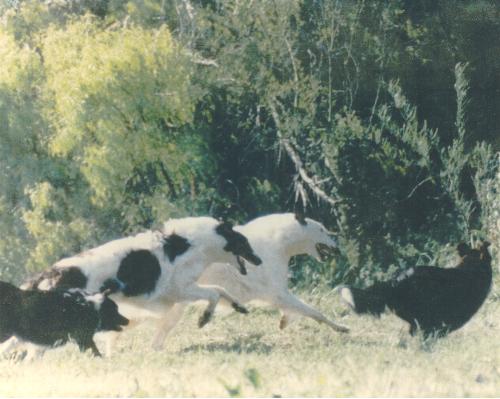 Girls at Shefaro 2005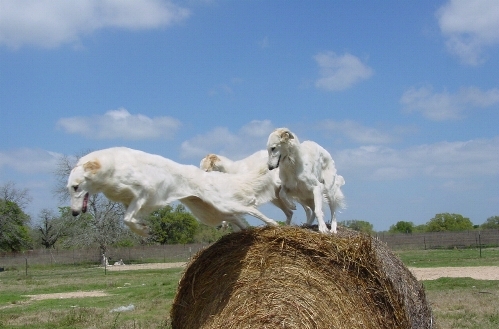 From the time they are pups, they take to water.
From a 15 gallon container...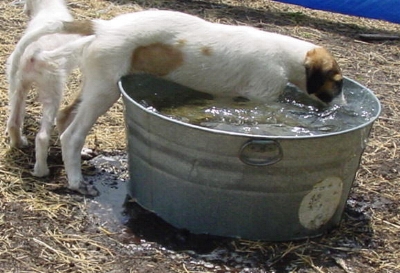 to a 300 gallon stock tank.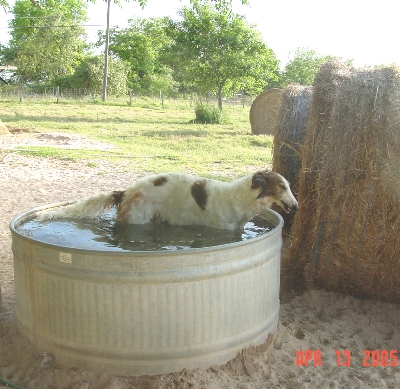 A run in the field follows a dip in the stock tank.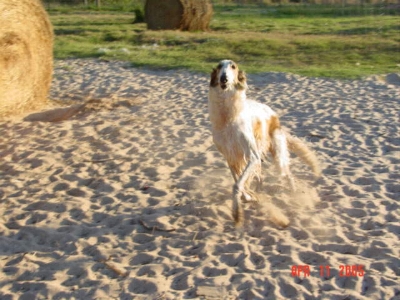 Kevin, Tigra/Tajga, Valiente, Tesoro, Roberto at play in Shefaro Park.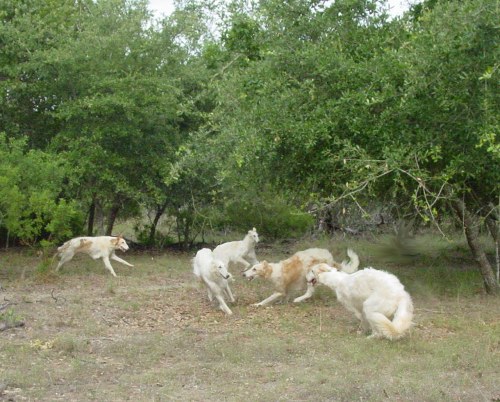 Kevin is as at home atop a round bale as he is in the show ring. Pictured September 3, 2005 - he's a farm dog first!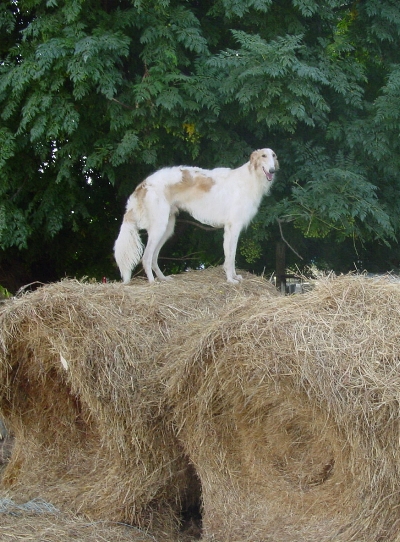 Cesario, Chicki, Roberto on the ground. Mirabella and Cisne on top. September 6, 2005.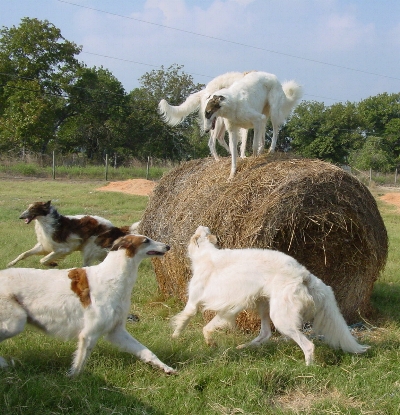 February 2005 pups in the pasture September 6, 2005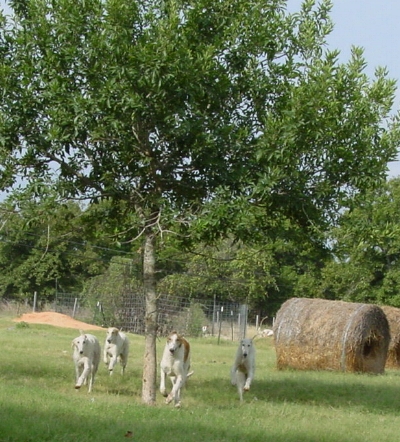 August 5, 2006
Mirabella
Running in from Shefaro Park August 8, 2006 Left to right - Flipper, Santana, Freckles, Mateo, Lucy, Blanco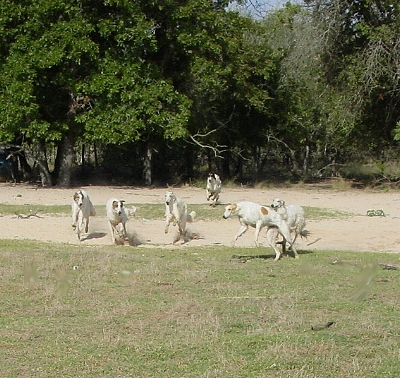 Blanco, Freckles and Zorro