Shefaro Borzoi in Art and Print

Mike McCartney had a booth at dogs shows before he became famous. He did this caricature of Reyna in 1994. Reyna means Queen in Spanish.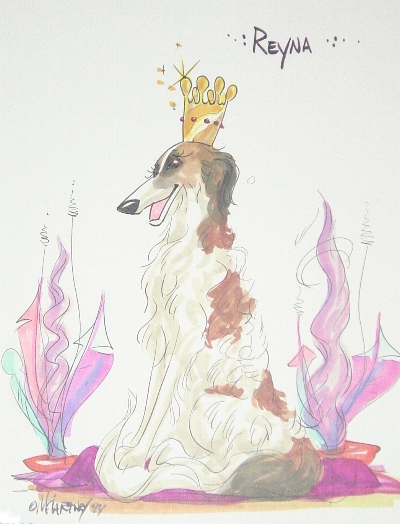 Rodrigo - pastel done by Artist Kaoru I. of Japan. Kaoru is an extraordinary artist who works in many mediums.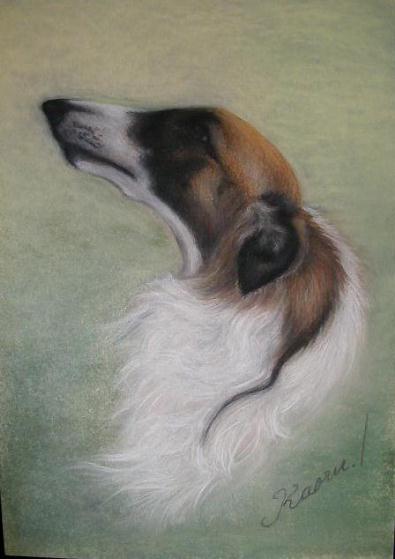 Cesar - Glass etching by Artist Kaoru I.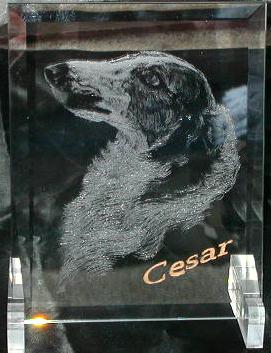 "At home with Marisa" an oil painting by artist Gail Reeves commissioned by The Chapman Art Gallery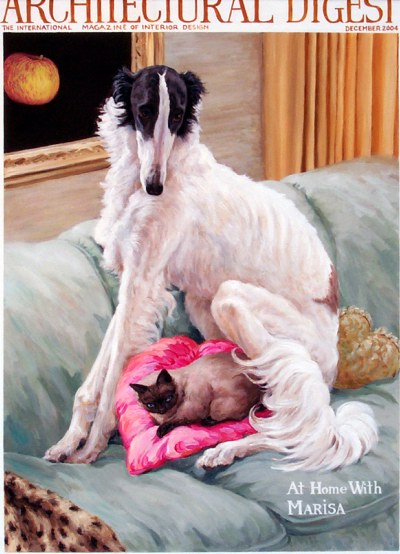 "If Picasso Painted Marisa..." by Gail Reeves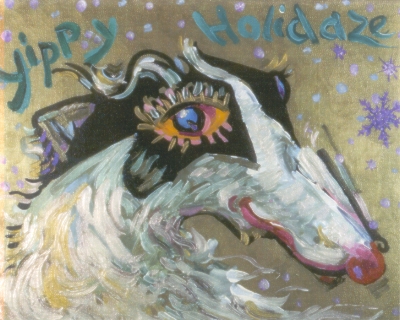 Shefaro Hyland's Prince Ilya and Shefaro's Empress Daria - a framed work of art sent to me by their owner, Kennedy Clark.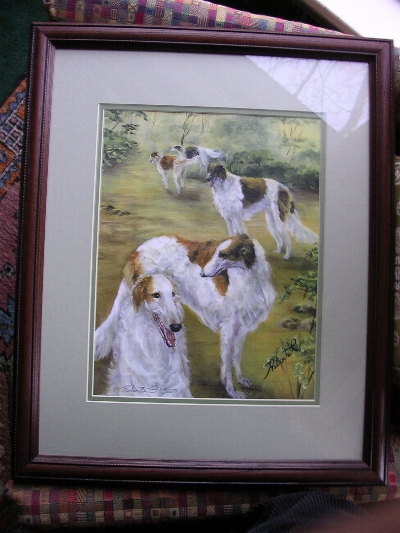 Bijou was sent to me by her owner P. Naulty.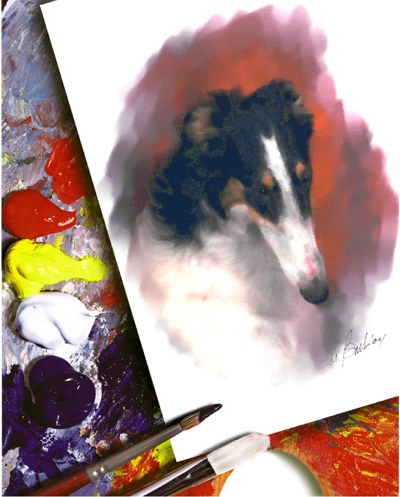 Shefaro Borzoi - Pegaso - is featured on the front cover of the Knopf Canada and Random House Canada" Spring 2006 catalogue.
In this catalogue, the special anniversary is Knopf Canada's 10th
Anniversary of The New Face of Fiction, see the logo on the cover.
There is a special 6 page section in the catalogue devoted to this. But it is
not the only thing on the spring list.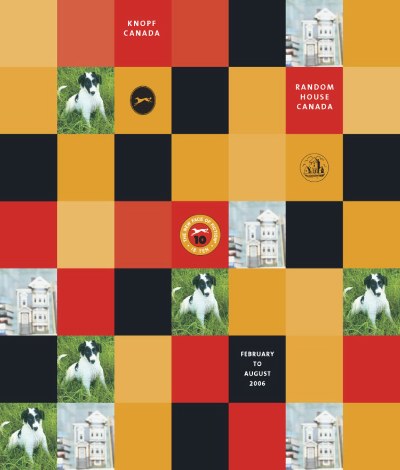 Christmas 2011
Marisa (Chapman) goes carolling!