Maddy

Carla Hardin
Maitland, Florida
Zchatsaj's Shefaro Guillermo x Shefaro Marino's Princesa - eight puppies born April 30, 2002 The litter consists of three blondes, five redheads, four boys, four girls.
Pictured May 7, 2002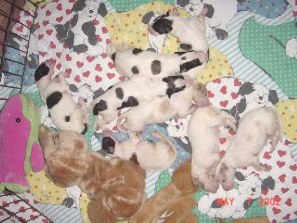 May 13, 2002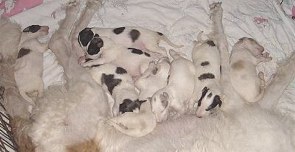 May 17, 2002 Maddy and Henry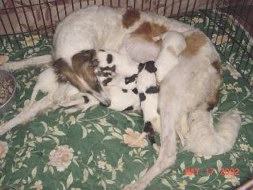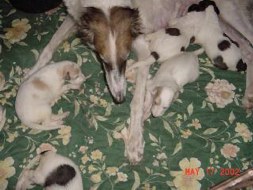 May 22, 2002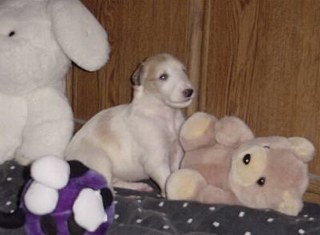 Honore, Maddy, Santiago May 25, 2002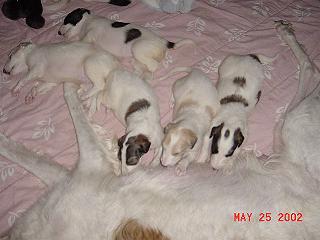 Clockwise - Sasha, Honore, Diva, Henry, Maddy June 28, 2002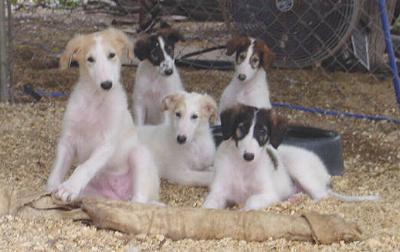 June 30, 2002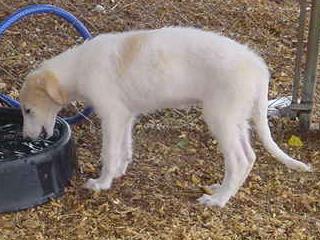 Maddy and Henry June 25, 2002 and July 3, 2002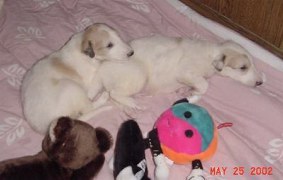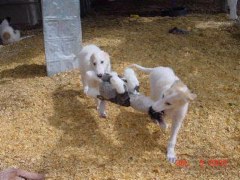 Maddy and a hard boiled egg July 9, 2002.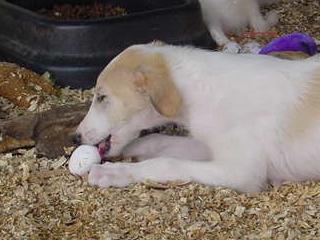 Maddy and Heather Schmidt, my veterinarian's beautiful daughter. They were at Shefaro to tattoo puppy ears on July 16, 2002, prior to Honore, Santiago and Diva leaving for their new homes in Monterrey and Mexico City, Mexico, and Sasha leaving for her new home in Boston, Mass.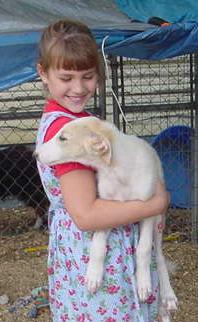 July 21, 2002 and July 24, 2002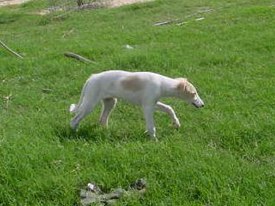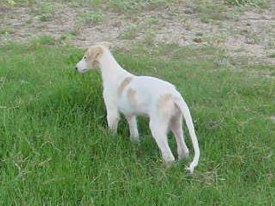 Maddy au naturale!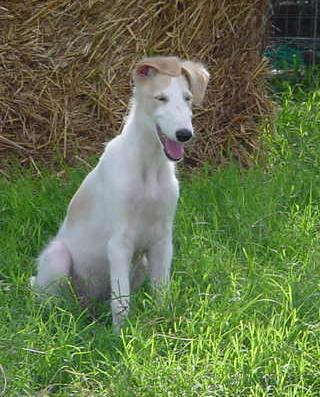 July 25, 2002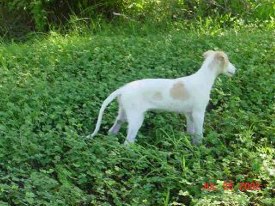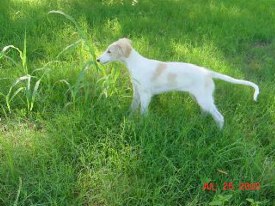 Henry and Maddy playing tug of war. July 29, 2002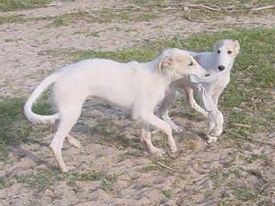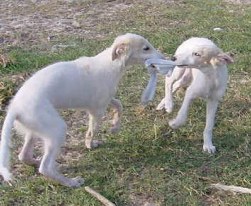 August 5, 2002 in Texas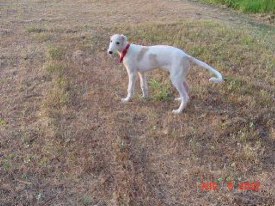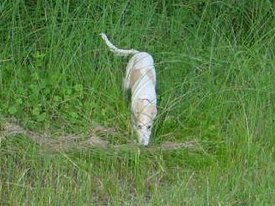 Maddy is pictured at the airport on August 8, 2002. Last walk before leaving.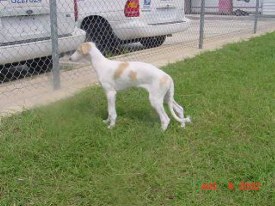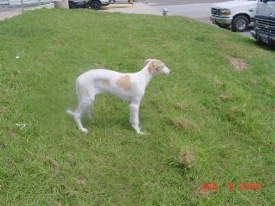 Maddy patiently awaiting her ride to the plane and to her new home.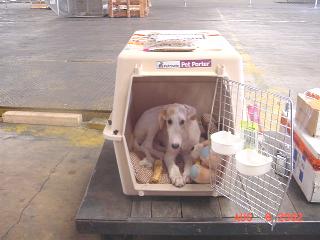 Maddy lives with Carla Hardin, Dennis Franco and their kids. She's as happy with them as they are with her.
Carla writes from Florida:
August 12, 2002
Hi Sherry,
Dennis and I have to admit this is the BEST PUPPY we have ever had. Her disposition, ahe kindnes, and gentleness are priceless. Dennis and I are trying really hard to figure out how to download the pictures from the camera into our computer.. I hope we can do it tonight.
As soon as Golda came home the kids started to call her "Maddy". She likes her new name. She comes every single time anyone calls her. Maddy is constantly by my side. Maddy has addapted to her schedule quite well. She gets me up at 6:30 am for an early morning potty break. Then she gets fed at 7:00 am. She goes to the bathroom an hour after, then she naps for 2 hours and goes out again to go potty. I have got to say she is absolutely spoiled rotten!!
Maddy has slept on our bed since day one. She wakes me up with a lick if she has to go to the bathroom, or if not she barks. She called my bathroom hers, that is her little save haven. She pulled all of her toys in there. She hates the crate (honestly I don't think she needs it). Maddy loves to go out for walks vs. go out in the back yard. She hears the leash, and immediately she comes to sit so I can put it on. I have never had a problem with her and the leash. As a matter of fact she has never pulled, she stays right by my legs. Maddy is absolutely adored. My family and friends have come over to see her, and everyday she gets a new treat and, or a new chew toy.
I am so proud of her!! she has adapted to her schedule beautifly. She has not had one accident. And she loves her bath (she had to get one because she went to play in the mud with the kids, they all had a blast!!) The kids LOVE her and as far as I know she loves the kids too. Maddy loves to hear the childern play, sometimes she goes over to check them out. Mostly though she likes to lay in the hall way.
You have done a great job with her!!! I am certainly without a doubt going to recommend you to my friends!! I promise I will send you the pictures as soon as I get them downloaded. You are going to be so pleased.
With all our love,
Maddy and Carla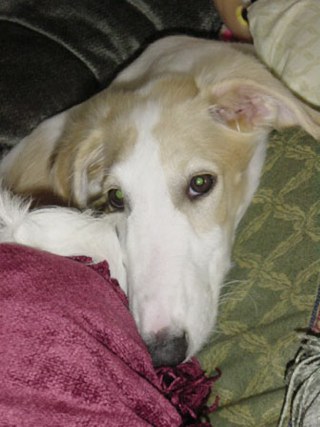 Maddy is relaxing with her new kids, Devin (L) and Alexis (R) Maddy's got a tough job, but she's up to it. She has to be pretty and adored by her loving family, Carla, Dennis, Devin and Alexis.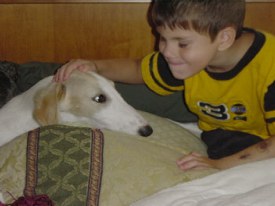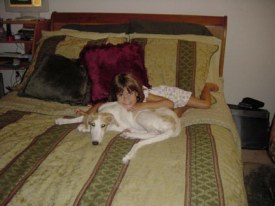 This is Maddy's Family Portrait.