Muse

Shefaro Seraphim Music
Jan Saab, Alabama
Zchatsaj's Shefaro Guillermo x Shefaro Marino's Princesa - eight puppies born April 30, 2002 The litter consists of three blondes, five redheads, four boys, four girls.
Pictured May 7, 2002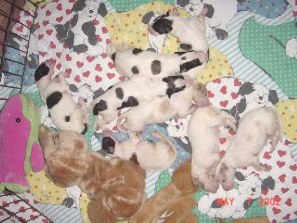 Baby Muse - 6 days old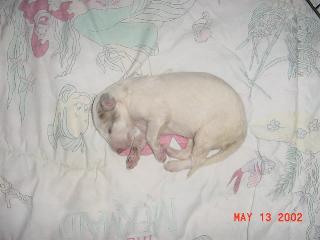 May 17, 2002 with Mom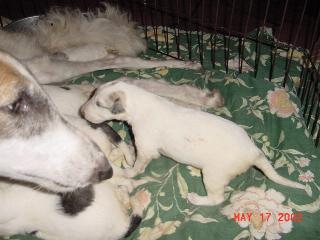 May 22, 2002 with brother, Henry
September 6, 2002 - Henry and sister, Muse.
September 28, 2002, after a hot walk in Shefaro Park with Muse and Pegaso...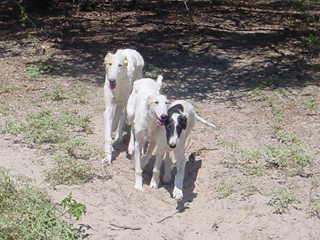 Henry and sister, Muse.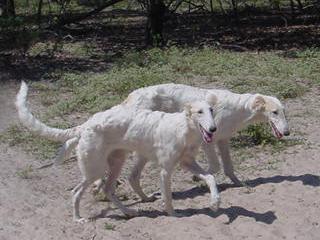 October 6. 2002, Muse accompanies me to the hay field with Henry and Pegaso.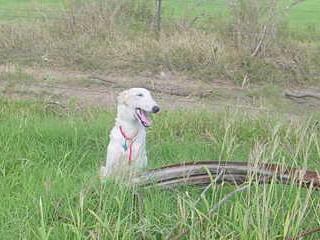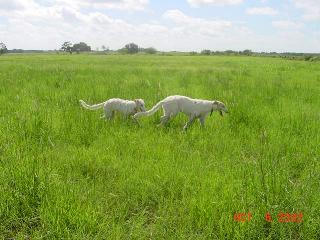 She was more interested in the pups than the pups were in her!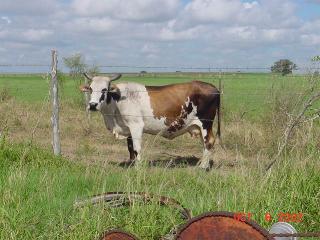 Muse leaving Shefaro November 5, 2002, for Alabama. She's pictured with Alejandra and Amanda before heading out to Muse's new home with Jan Saab.