Maestro

Tracy Ward
California
Tatiana had three girls and one boy sired by Flash. May 12, 2003.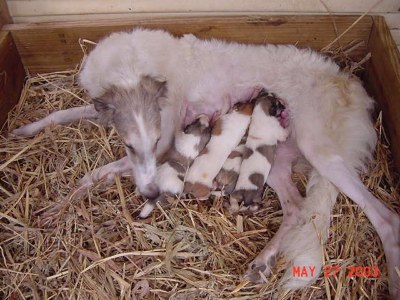 May 30, 2003, Tatiana loves her baby boy.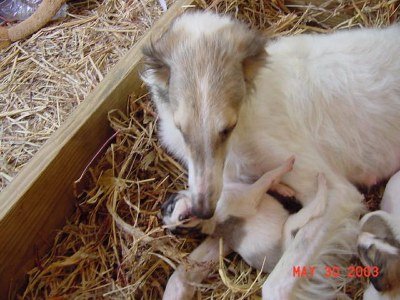 June 7, 2003 dining with mother.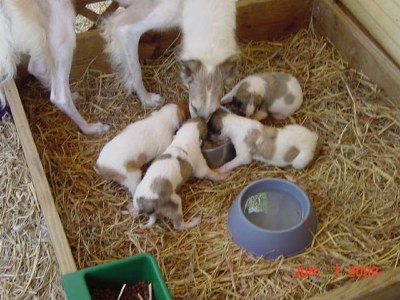 August 22, 2003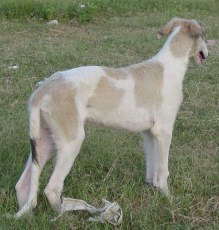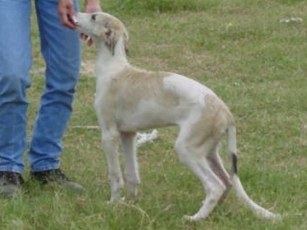 August 29, 2003 Kelly Summers came from Houston, Texas, to visit and took home Maestro's sister Holly.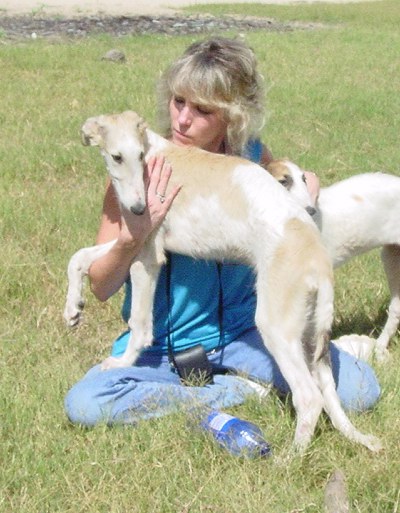 September 1, 2003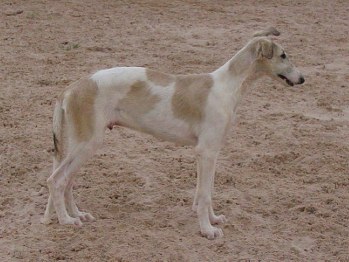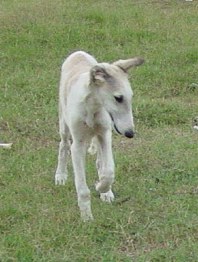 September 3, 2003 Mirabella and Maestro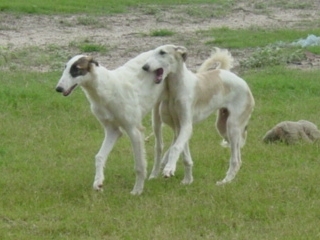 September 4, 2003 Maestro, Olivia and I went to the hay field.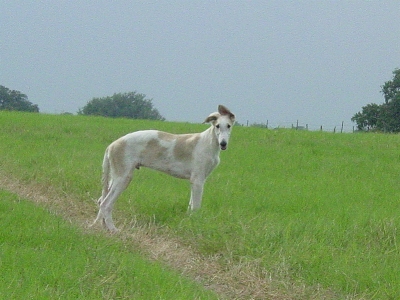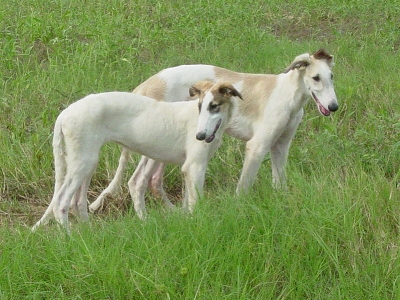 Maestro self stack September 7, 2003 at Shefaro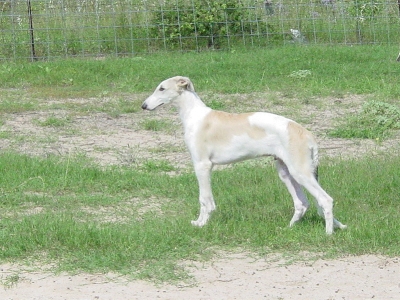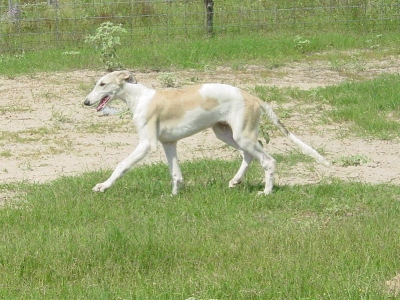 Darnilo meets the next generation. Pictured with Darnilo on October 11, 2003, are his grandkids, Maestro and Rodriga.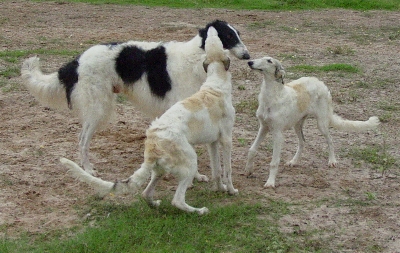 Maestro and Uncle Rodrigo Oct. 11, 2003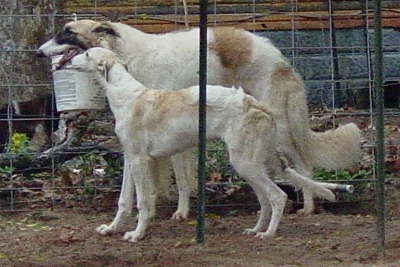 October 29, 2003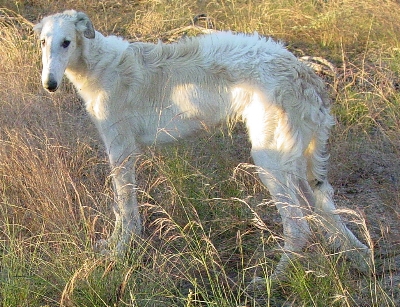 Maestro and Rodriga November 20, 2003.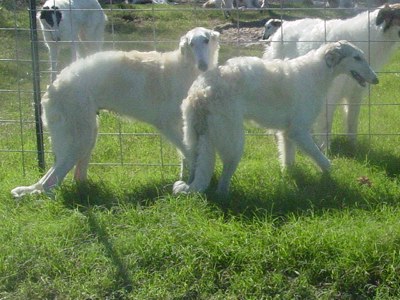 November 21, 2003
Guerrero and Maestro at Shefaro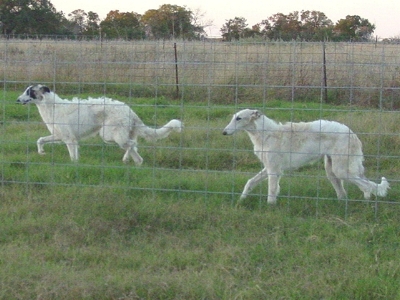 November 27, 2003 Marisa and Maestro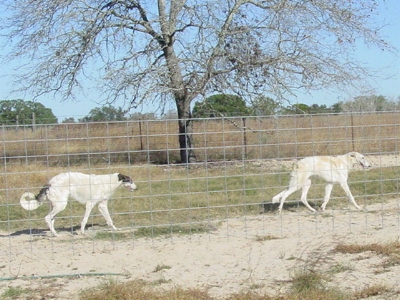 Maestro self stack November 27, 2003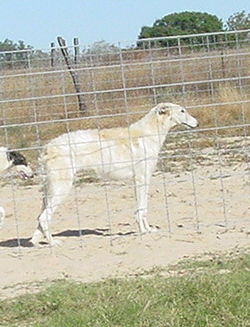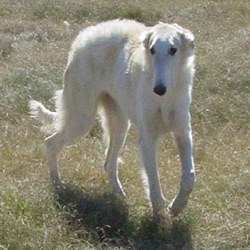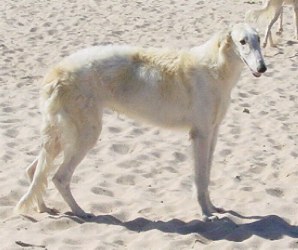 Maestro and Rodriga accompanied me to the hay field 11/29/03
Maestro poses at the pond.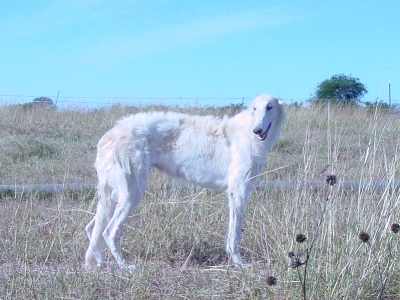 Rodriga and Maestro
Checking out the irrigation pipe.
Maestro and Olivia December 5, 2003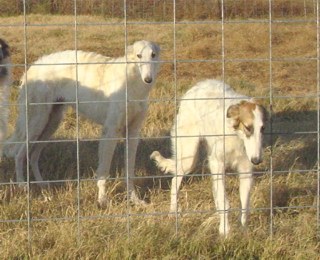 Left to right - Marisa, Maestro, Leonardo, Olivia, Rodriga 12/05/03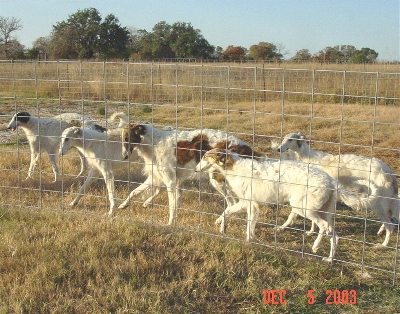 February 26, 2004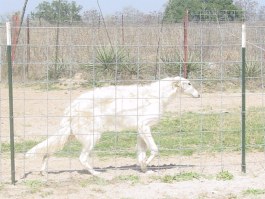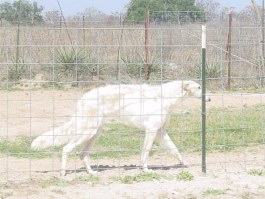 February 27, 2004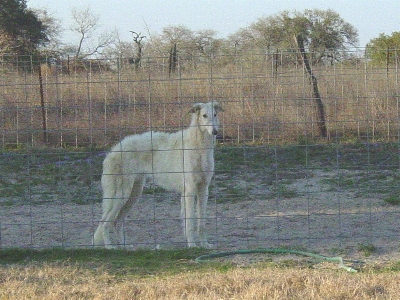 Maestro and Princess Melody dance in the sunlight at Gentle Giants, June 2004. Melody is Tracy and Burt's 13-year old princess/daughter. Maestro is Tracy's favorite Borzoi boy and will never leave Gentle Giants. Maestro's job is to meet and greet all newcomers to GG! He is a great ambassador of his breed showing what beauty and temperament should be in a Borzoi.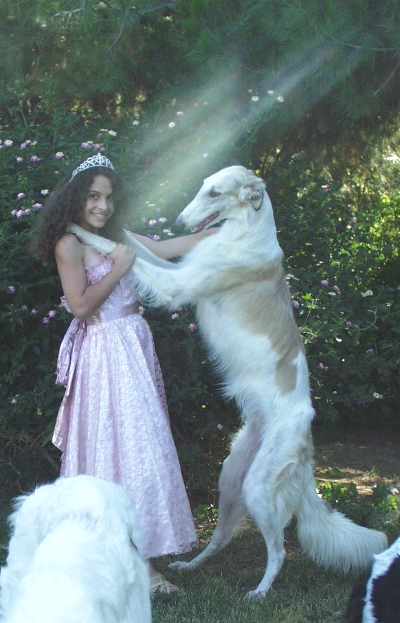 Here Maestro is again, greeting Jennifer and Mark, who adopted Kyanne and a Great Dane. June 25, 2004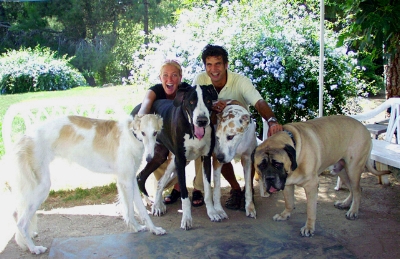 Maestro kisses Jenn while a Gentle Giant climbs into Mark's lap.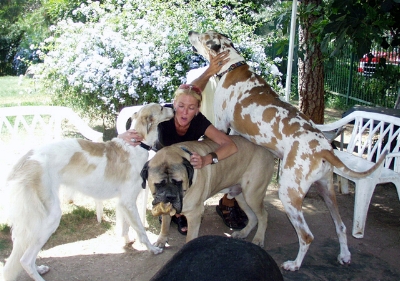 and again with a lovely family who came to adopt Danes and Pyrs and Saint Bernards.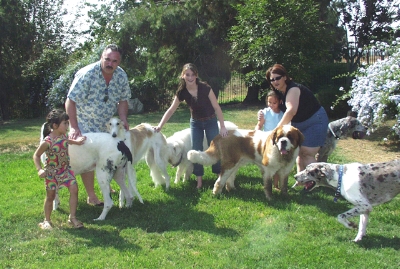 and with Burt and friends.
Burt with friend, Jade, Maestro and family at Gentle Giants June 2004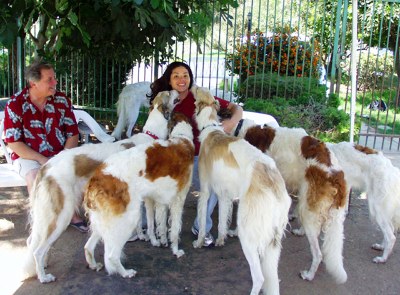 Here he shares Nathan and Amy's attention with Angelica and Venado. November 2004.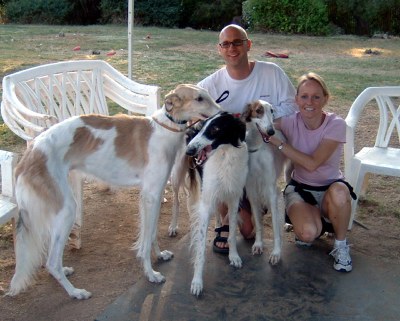 Left to right - Maestro, Venado, Angelica