Mariska Mia

Shefaro Fabiana's Mariska Mia

Fabiana is pictured enjoying her new whelping box built with love by Grandma Shefaro!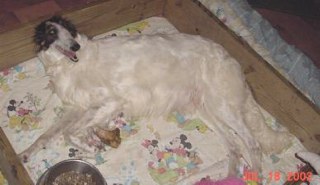 July 21, 2002, Fabiana and her first and second born baby girls.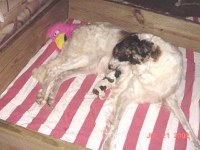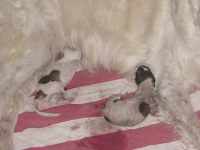 July 21, 2002, Fabiana and her third and fourth born baby girls.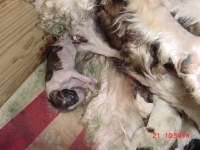 July 22, 2002. Four healthy and beautiful baby girls were born last night. These girls are as classic Shefaro as it gets.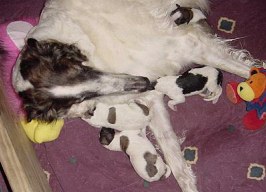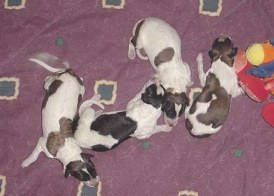 July 23, 2002 Mariska Mia and sister, Hermana.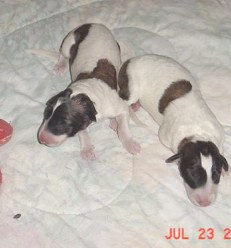 The Girls August 12, 2002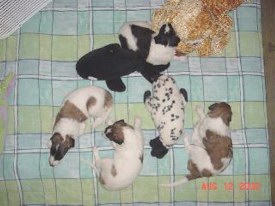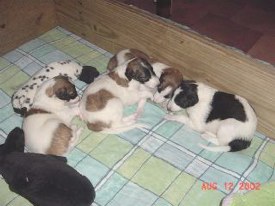 The Girls August 15, 2002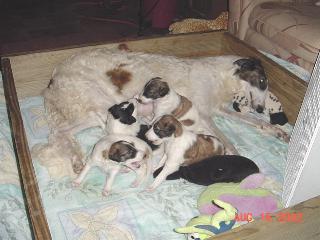 August 18, 2002 - l to r Mariska Mia, Vencedora, Belle, Hermana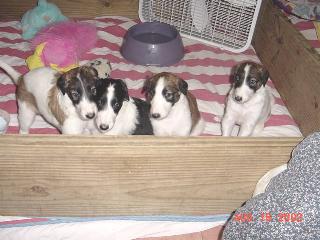 Mariska Mia and Hermana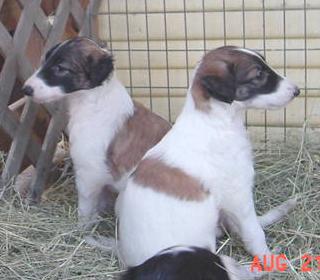 Mother and babies August 25, 2002 - how fast they grow in just a little over a month!!!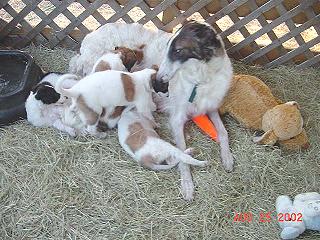 August 31, 2002, friends Alice Womble and Dr. Mike Freeman come to visit and help me show off the pups. Alice and Mike are taking home two of the Magdalena x Lazlo boys born August 25, 2002.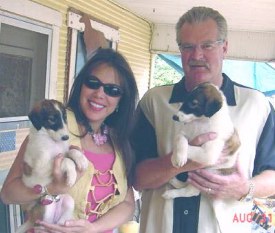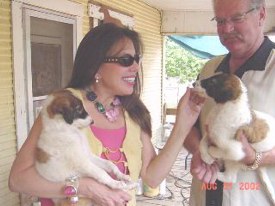 Classic Mariska Mia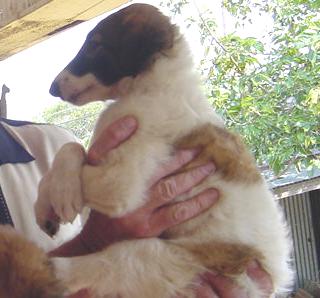 September 7, 2002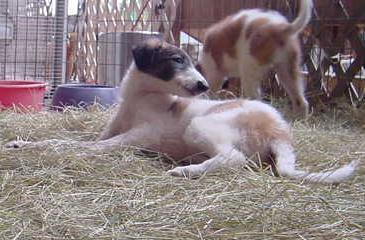 Septemeber 16, 2002 - Pups and Mom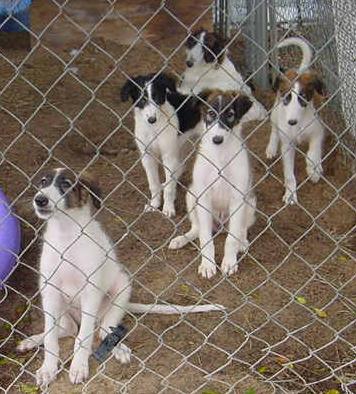 September 26, 2002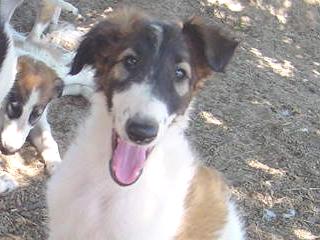 October 5, 2002, playing tug of war with sister, Hermana.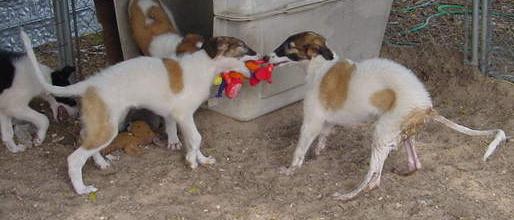 October 10, 2002 playing with sister, Belle.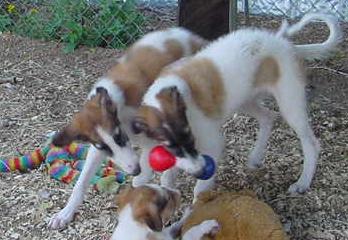 Mariska Mia's turning into a real beauty. October 13, 2002
after playing, Mariska Mia, likes to cool off in the baby pool.
October 29, 2002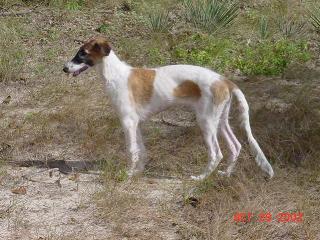 Maggie and Mariska Mia October 31, 2002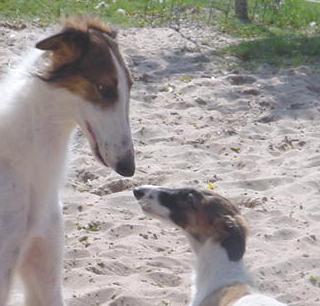 Vencedora and Mariska Mia November 5, 2002
November 19, 2002 Vencedora and Mariska Mia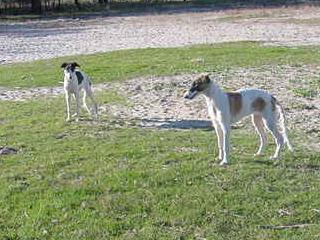 November 26. We went to the hay field and the girls had a wonderful time!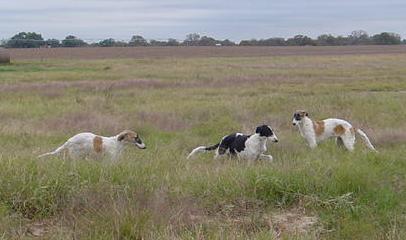 Top to bottom - Mariska Mia, Vencedora, Hermana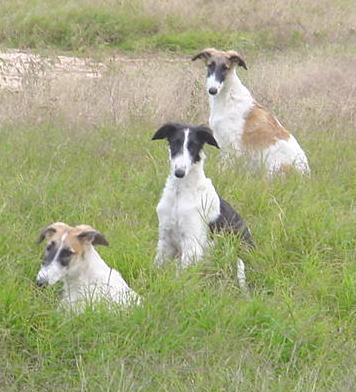 Showing off her beautiful conformation and movement.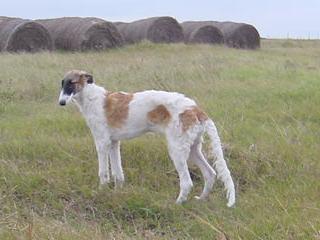 Hermana and Mariska Mia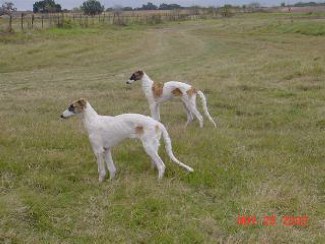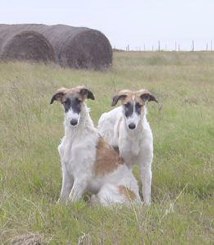 November 29, 2002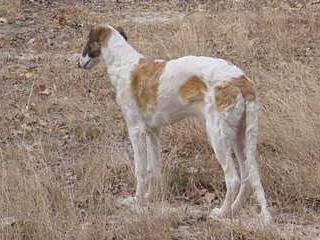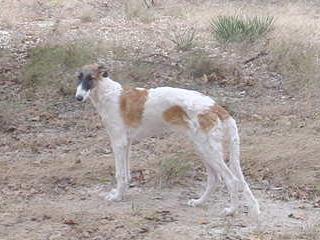 Mariska Mia is pictured at the airport taking her last potty break before leaving Shefaro.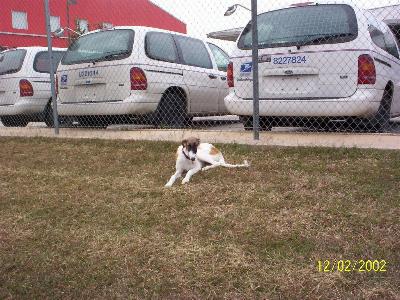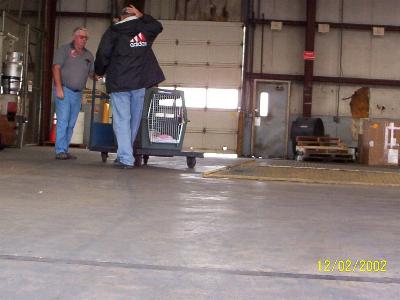 Mariska Mia's in Miami Beach learning to be a City Girl!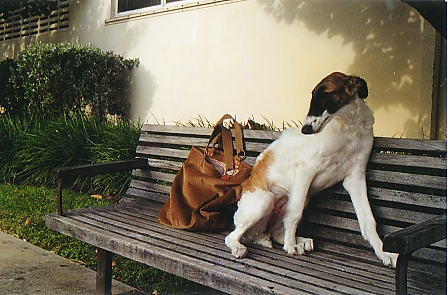 what a difference two months make - Mariska Mia at four months in Miami at the beach. Mariska Mia at six months in Germany in the snow.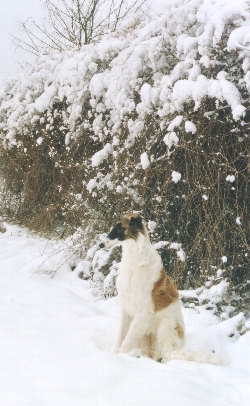 At 9 months, Mariska Mia is a show girl. Pictured here with her first trophy for winning Best Young Female and an excellent rating at her very first show.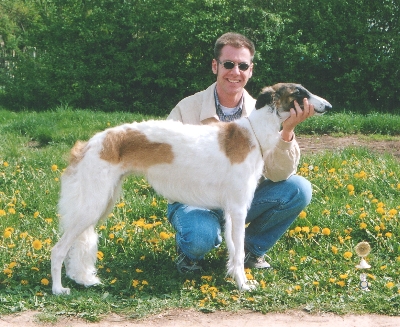 Mariska Mia May 30, 2003 - ready for The World Show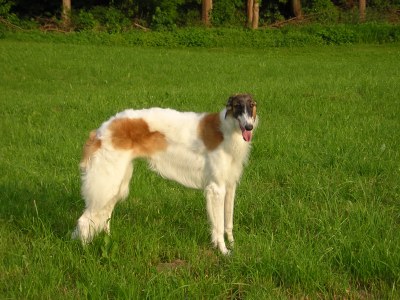 Mariska Mia went to the World Show in Dortmund, Germany, June 1, 2003. Judge Peter Arnold awarded her third best young female in a class of twenty!
Congratulations Mariska Mia and Ruben.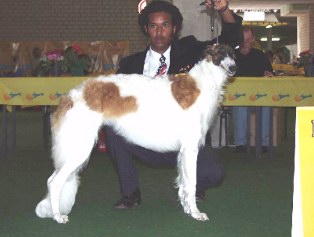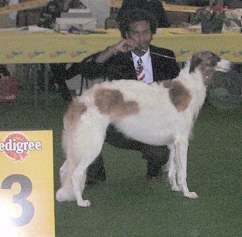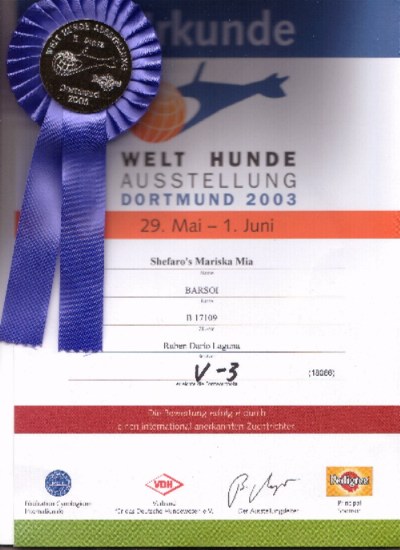 When the mail came today, November 1, 2003, I was surprised by a lovely gift from Ruben and Mariska Mia.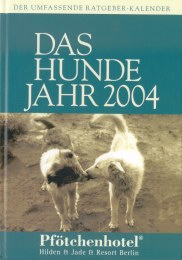 Mariska Mia is a Calendar Girl!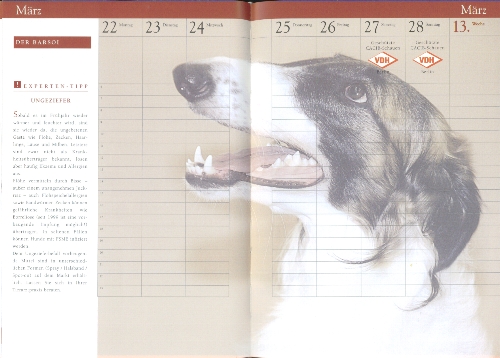 An email from Ruben:
SHE GOT HER FIRST CACIB FOR HER CHAMPIONSHIP AND HER FIRST CAC FOR HER GERMAN CHAMPION TITLE AT HER FIRST SHOW AS ADULT -OPEN CLASS- WITH JUST 19 MONTHS, AT THE INTERNATIONAL MUNICH 2004 IN OLYMPIA PARK. MÜNCHEN (MUNICH) 2004.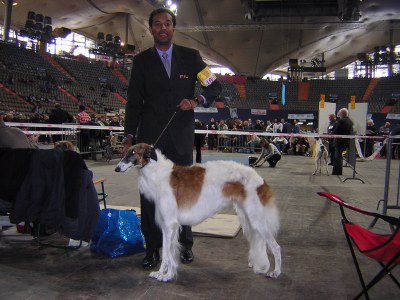 Mariska Mia's growing up. She is pictured December 11, 2004 in Germany.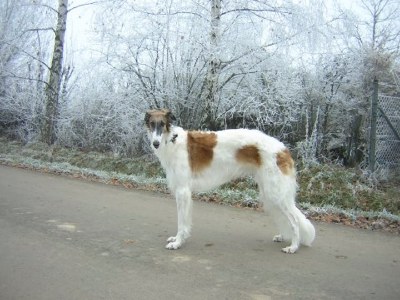 You can take the girl off the farm, but you can't take the farm out of the girl!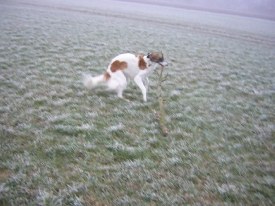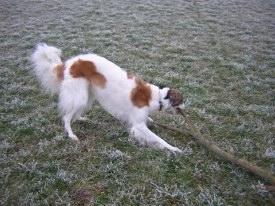 Mariska in the Mist!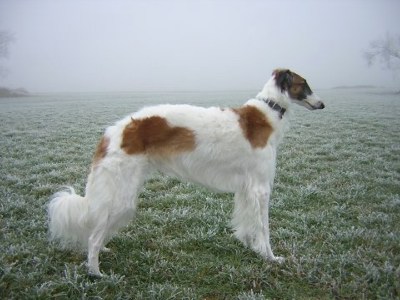 Germany - second point (four required)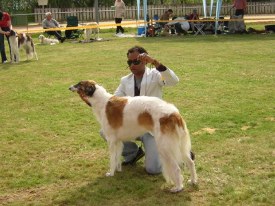 November 2005 - Mariska Mia is beautiful!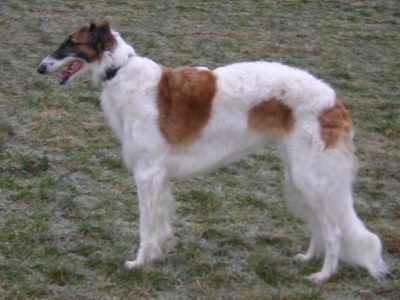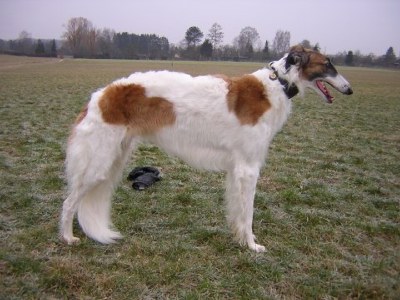 Mariska Mia
Mariska Mia - Spring 2007