Mariachi

Shefaro Princesa's Mariachi
Tsatumo Mera, Japan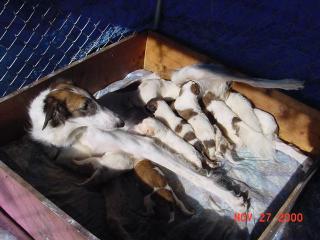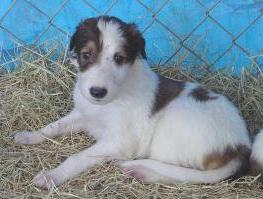 A daughter of Shefaro Marino's Princesa, Mariachi was born November 10, 2000. She is sired by Bokhara Shefaro El Dorado. Mariachi is a litter sister of Shefaro Princesa's Tesoro, Blondie, Magdalena, Cheval featured on this web page.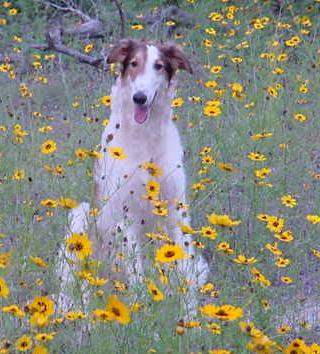 May 17, 2001 - Springtime at Shefaro - Mariachi enjoys the flowers.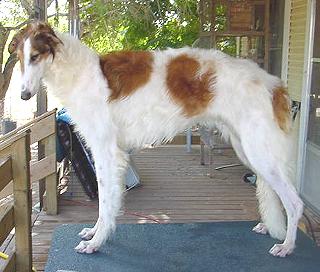 July 8, 2001, Mariachi is a show girl. She is pictured competing in the Hound Group at a fun match in San Angelo, TX, where she won second place. She is just eight months of age and as well behaved as she is pretty.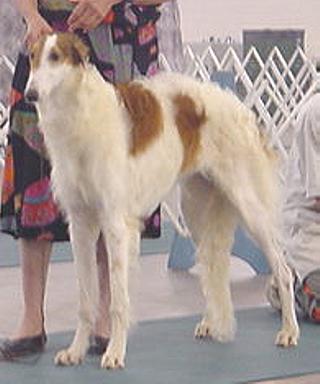 Mariachi is pictured with Amadeo leaving for California prior to going to Japan, January 12, 2002. They are off on a big and exciting adventure.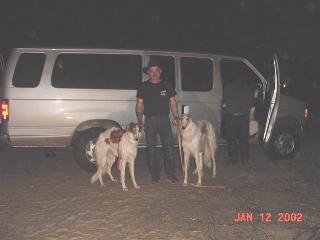 As of June, 2002, Mariachi and Amadeo are happy and well at Mr. Tatsumo Mera's home in Japan.