Alejandro

Alejandro
Shefaro's youngest champion - International, American and Mexican Champion Shefaro Reyna Alejandro FNX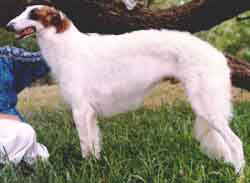 Alejandro is pictured at 11 months of age. He was whelped April 2, 1990, sired by Fenix out of Reyna.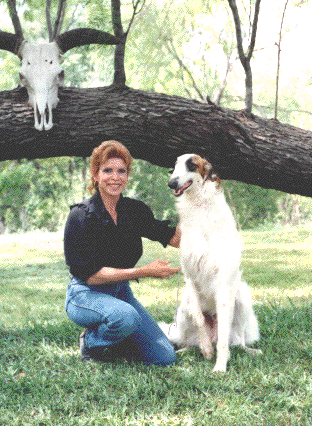 This is one of my favorite pictures of Alejandro taken as a youngster while competing for his American championship.
Evita, Sherry and Alejandro - 1991.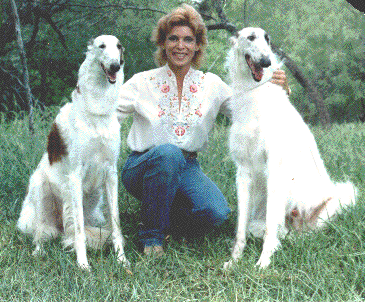 Alejandro is pictured with his brother, Cesar, in 1991. Border Collies Sissy and Anna were heading and heeling the Borzoi boys.

Credits: International, American and Mexican Champion Shefaro Reyna Alejandro FNX was Shefaro's youngest champion at almost 13 months. His short career as a special garnered him many bests of breed and a group placement. He was an international group winner several times.
His specials career was cut short by the start of his brother Cesar's show career when Cesar won Winner's Dog at the 1992 BCOA National Specialty and went on to become a top ten special in his own right for 1992-3-4. Mother, Reyna, won Best Brood Bitch at the same National Specialty. Alejandro sired champions and future champions on this web page.