Carole

Shefaro Alejandra's Lombard
Shefaro Borzoi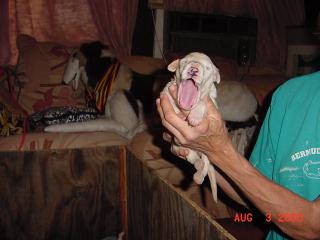 Carole is sired by Darnilo out of Alejandra and born June 21, 2000 at Shefaro. She is pictured below in the whelping box with mother, Alejandra, and siblings.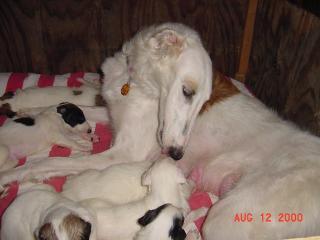 Carole is pictured with her sister, Oksana.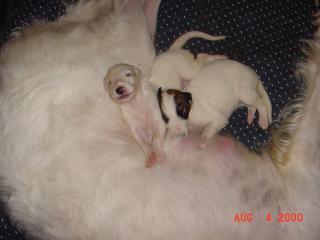 Brother Robby (L) and sister Isabella (R) are telling Carole about her future career as a showgirl. By George, I think she likes it!!!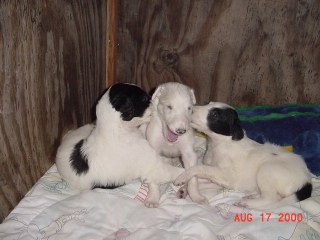 Mother and babies.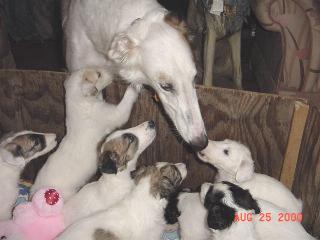 Carole at five months.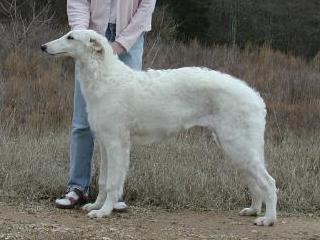 Carole at eleven months.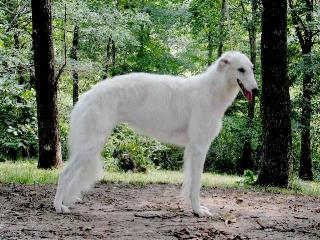 Carole January 21, 2002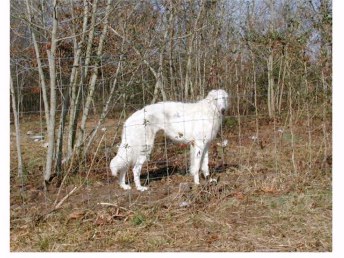 Carole at almost two years. May 2002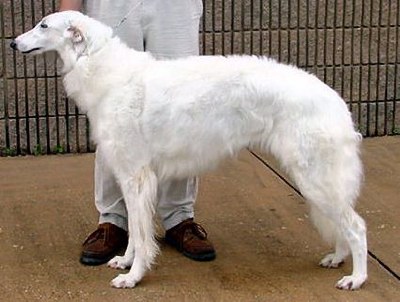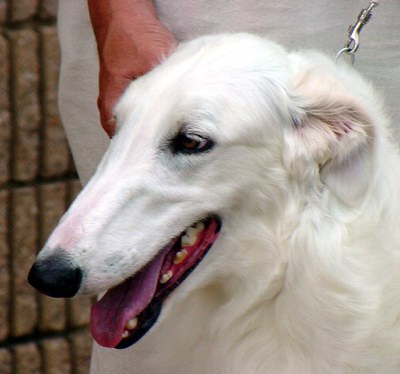 Carole was injured as a young girl - show side hock fractured and left unattended by her former owner, so she may never become a champion.
However, she is a stunning and had her day in the sun at the International competition in St. Louis, Missouri.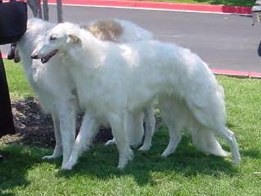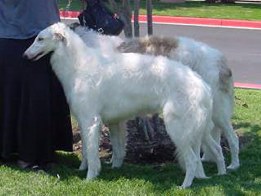 Carole went to the international shows in St. Louis, Missouri, June 21-22-23, 2002, with friend Amanda, where she completed her international championship. The judges loved her type, but were distraught over her movement. They forgave it because Amanda explained about her fractured hock due to her former owner's negligence. All judges said what a pity it was that she was left like that - that with correct movement, she would have gone far. Carole will never achieve American Championship status. She was able to show on grass outside, but her hock cannot take the pounding on cement floors with mats. A beautiful girl who will never achieve the glory for which she was destined in the show ring, she will produce beautiful Carole babies in the future at Shefaro. Carole is home to stay.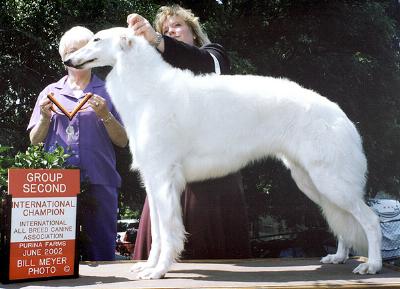 Carole is happy at Shefaro with lots of friends and toys.
August 12, 2002 Lazaro didn't stand a chance of keeping the toy!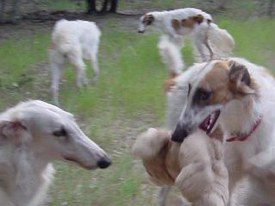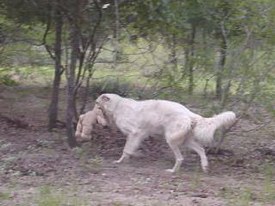 Flash, Vida and Carole November 12, 2002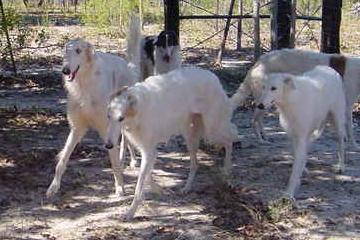 December 4, 2002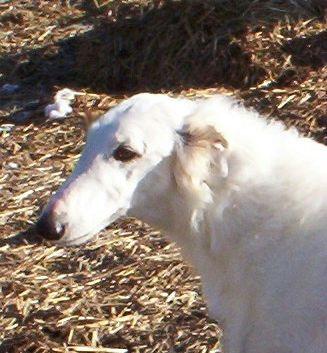 January 8, 2003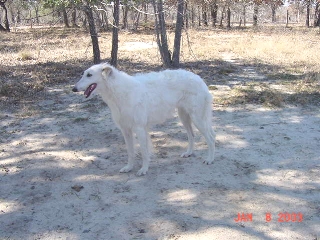 February 10, 2003
Carole's been digging!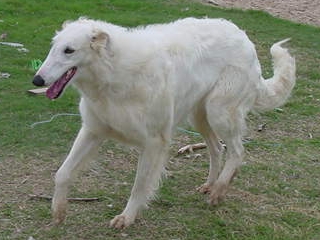 Alejandra carries a very full body coat as does daughter, Carole.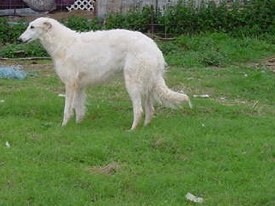 Carole in Bluebonnets.