Jada

International and Mexican Champion Shefaro Elia's Jada
Dr. Helio Martinez, Monterrey, Mexico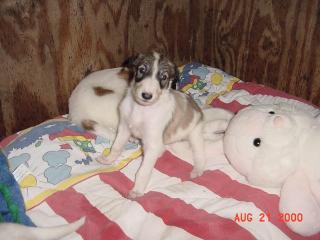 A daughter of Lhaghana Dario of-Zarina (Danish Import) and Junior World and Mexican World Champion Shefaro Oksana's Elia, Jada was born July 27, 2000 at Shefaro.
December 7, 2000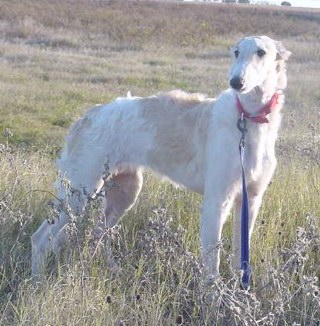 Jada, January 2001.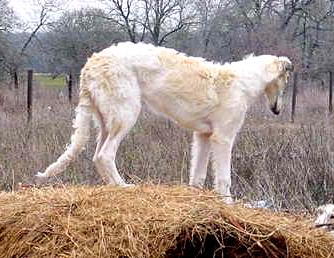 Jada left Shefaro on January 18, 2001, to live in Monterrey, Mexico with her new owner, Helio Martinez, MVZ, and her betrothed, Shefaro Princesa's Rey Darnilo. She is pictured below in Monterrey, Mexico with , Guillermo Cavazos when El Dorado and I went to compete at dog shows February 2001.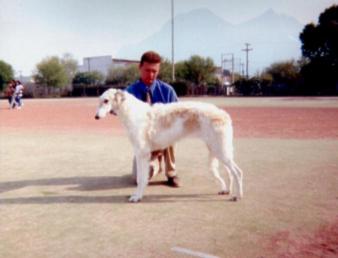 Jada completed her Mexican Championship and has been winning hound groups in Mexico.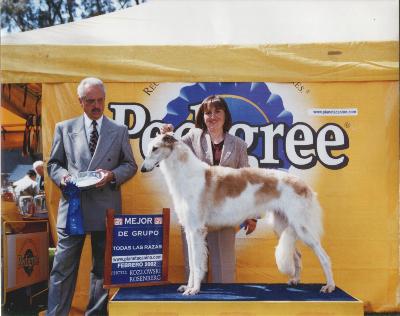 November 12, 2002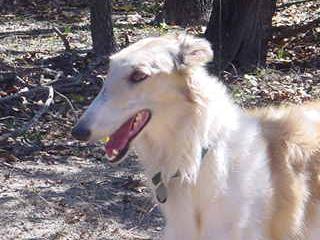 Jada is a Mom. Seven wonderful puppies were born December 17,2002, sired by Shefaro's Chevalier Rouge. They are pictured at four days of age, December 21, 2002.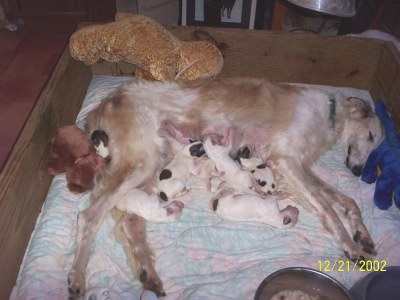 I am hoping for a brace of girls from these two white sisters.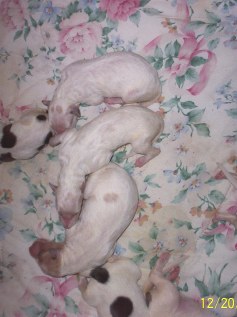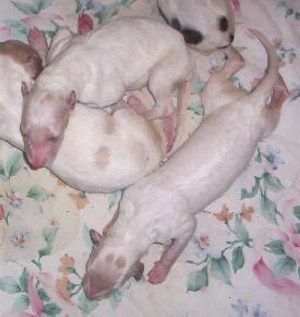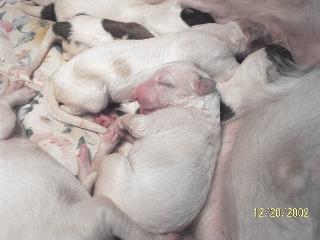 Jada enjoys a raw turkey neck for Christmas dinner.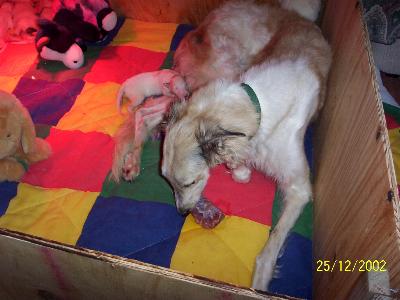 After her dinner, she is content to feed her babies.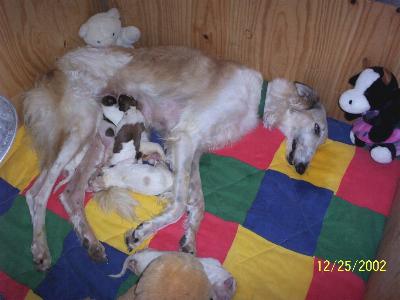 This is Jada's only boy. He is a Christmas gift from Jada to Helio.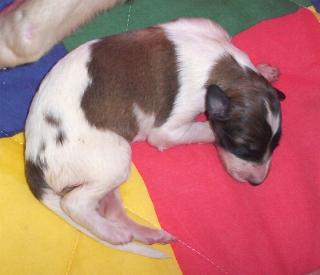 A testament to Shefaro temperament, Jada and Vida share the living room in adjacent whelping boxes, drink and eat from the same buckets. The girls don't argue or fight. There is always a bucket of kibble coated with powdered goat milk for munching, but the girls do get individual meals of chicken and rice with hard boiled egg, kibble and vitamins twice a day.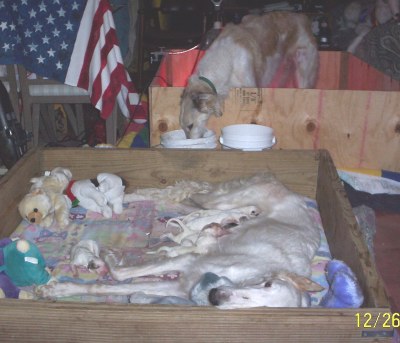 Jada x Cheval daughters Jan. 19, 2003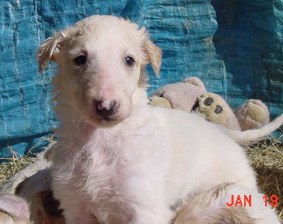 Helio's boy - January 29, 2003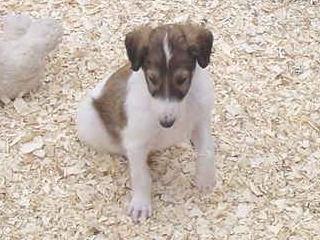 Jada girls January 29, 2003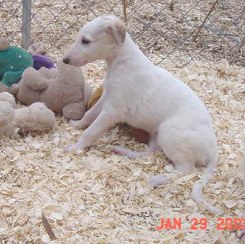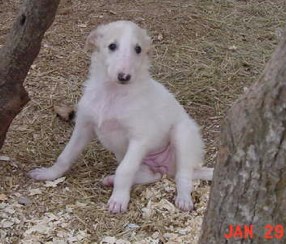 Baby girl and Thumbelina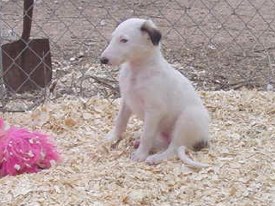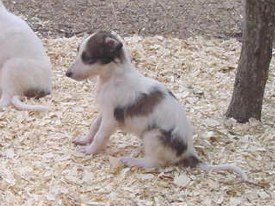 Helio's girl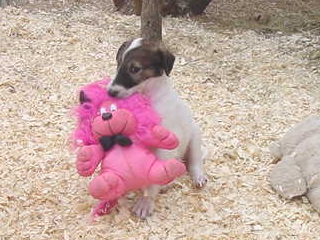 January 30, 2003 - Thumbelina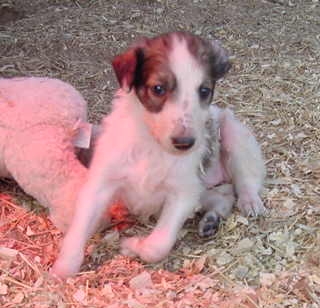 Puppy girl.
Shefaro Kyrie Laurelei - Amanda Gibney, Texas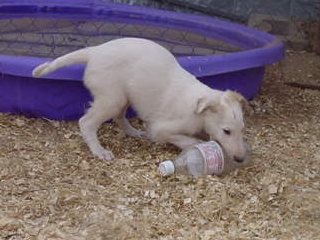 Jada blew coat after the babies. Don't worry, it comes back!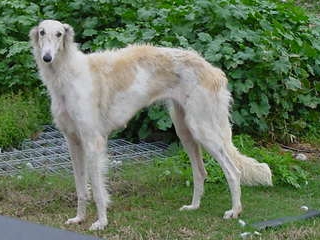 Tatiana with coat, Jada without.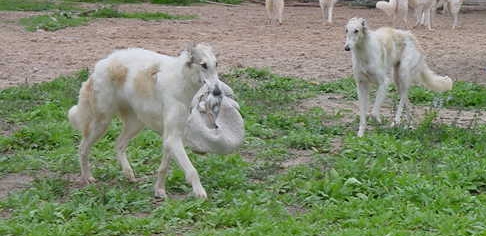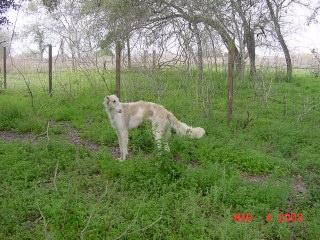 Jada went back to Mexico and Thumbelina lives with Robin Owens in North Carolina, with her other Shefaro kids, Dontae, Zoie and Sergei.