ADOPTED GREYHOUNDS

For information about available sighthounds and working livestock guard dogs, please email Bexata Animal Sanctuary, Inc.
sanctuaryemail@yahoo.com
Bambi went to live in Boerne, TX, after her spay.
Bambi aka AHK Short Shot was adopted by Neil Campbell on January 20, 2011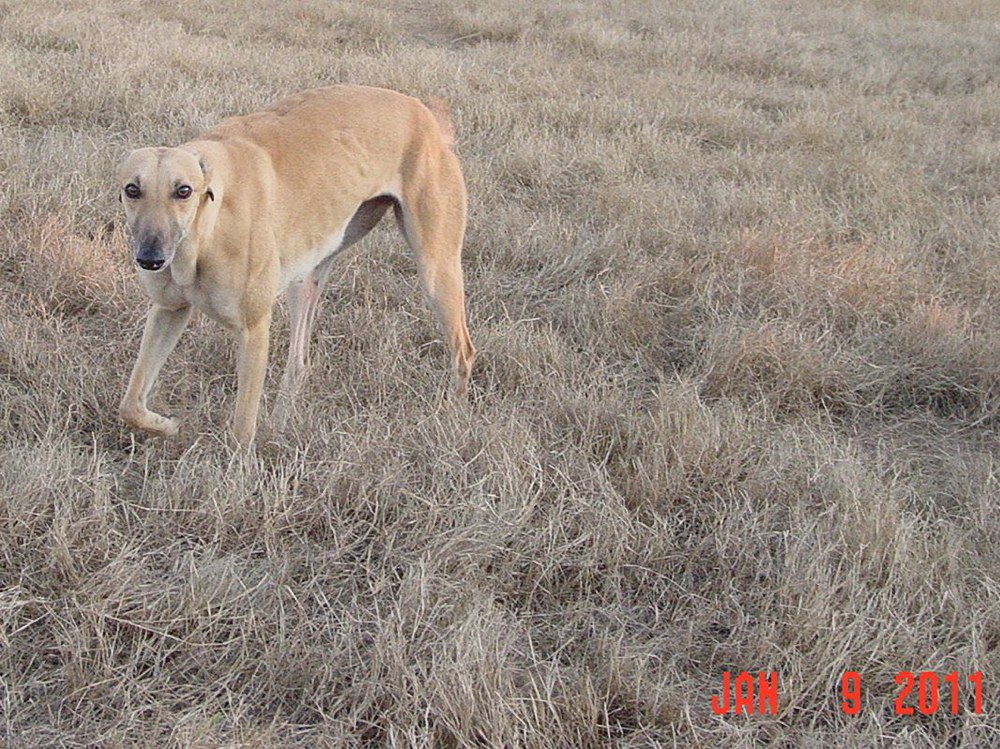 Leonardo, Esmeralda and their two wonderful, well behaved boys, adopted Chips Ahoy. After passing the application process with flying colors, although it was love at first sight, they met with Chips Ahoy a second time and took her home. That was September 3 and here's Chips' first night and day in her new home. A very happy story about Chips and her new family.
----- Forwarded Message -----
From: Leonardo
To: 'Sanctuary Email' <sanctuaryemail@yahoo.com>
Sent: Sunday, September 4, 2011 12:06 PM
Subject: RE: Chips Ahoy
Thank you for the information and the picture chips looks awesome.
We had a busy day yesterday, we wet to get the buckets and change the food for the correct one then show chips her new home inside and out. We had family and friends come over to meet Chips, she was so well behave and every one loved her. When it was time to go to bed she did not want to (LOL we learn the whining sounds that you had mention) she did a little of the whining and we let her sleep with us, since it was her first night.
She eat with us last night and this morning also ( when we all set at the table to eat she comes over ( like she wants to set also with us), so we pet her for a little then she goes and starts to eat as we are also eating its real nice.( she its when we are eating)
This morning we took her out side and she, seem so happy she was running and playing with us, then she wet to the rr out side (peed) and then when she wated to come in side she wet to the door and we all came inside.
We are so happy she is adapting real good with us.
Here is a picture of her in our living room
First picture is Chips meeting her new family for the first time at Petco. Second picture is ready to go home with her new family after their second meeting; Third, on her own bed.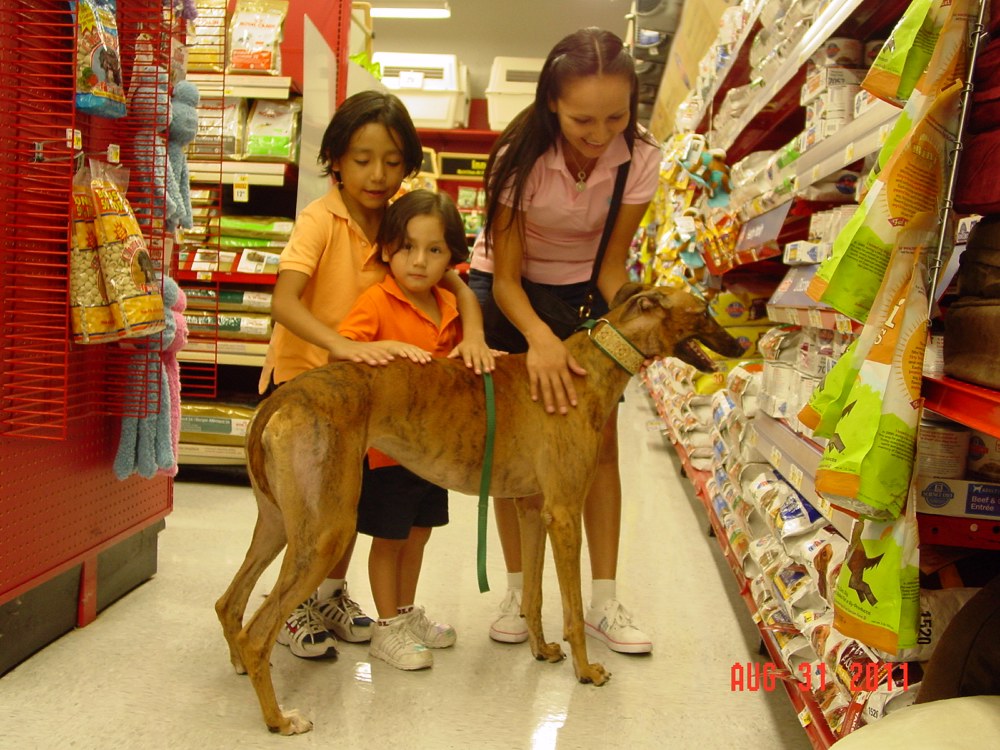 Leaving with her new family, Chips rode up front with the other kids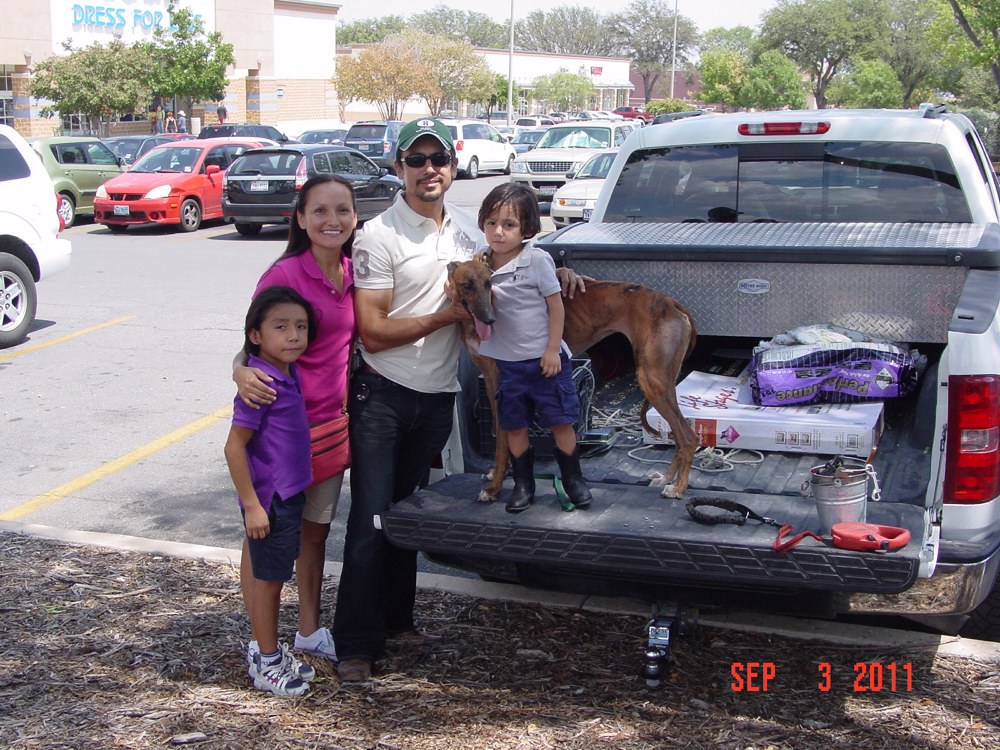 Pictured on her own big bed, don't let Chips fool you, she sleeps with her boys Eises and Tony
Chips' friend, Nugget, met her new family today. She'll have five kids and a Border Collie named Freddie, to keep her occupied. Her new name is "Rosie" and she has a happy home with her kids.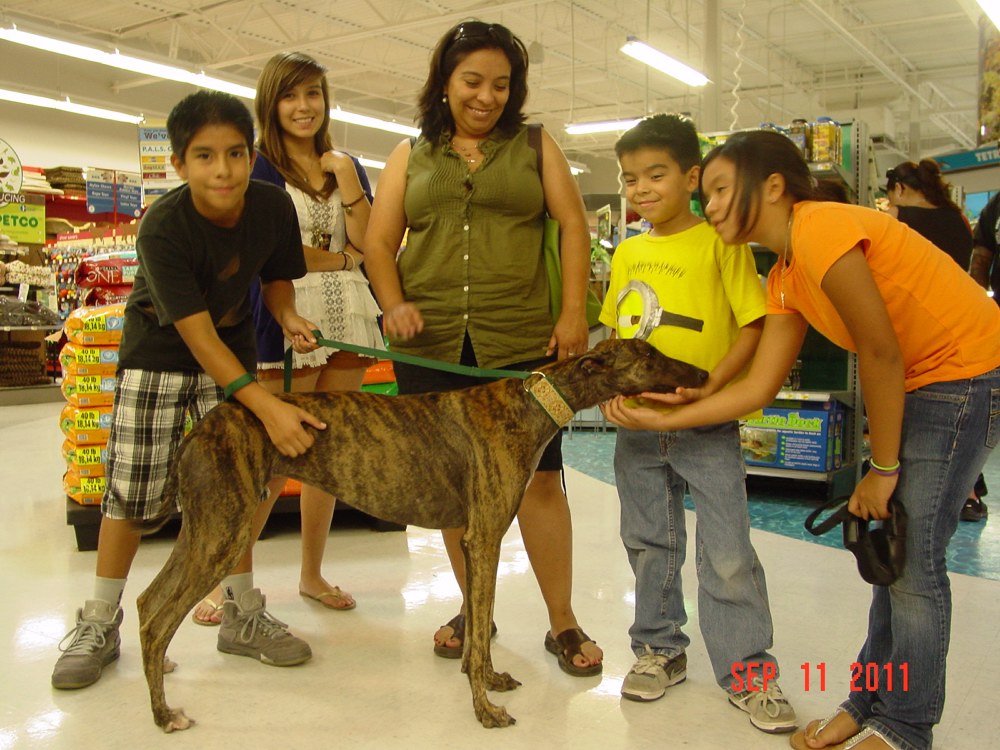 Ella is a rescue Borzoi that came from a home where she was purchased by a girl's mother as a birthday present. The owner thought Ella was too big and ugly and dumped her on Craigslist. Bexata obtained her from a third party who rescued her from her original owner. She was spayed and lives now with Heather in Colorado where they do marathons together. Ella is a lovely Borzoi girl with a sweet temperament and is her happy, forever home. Ella's happy ending!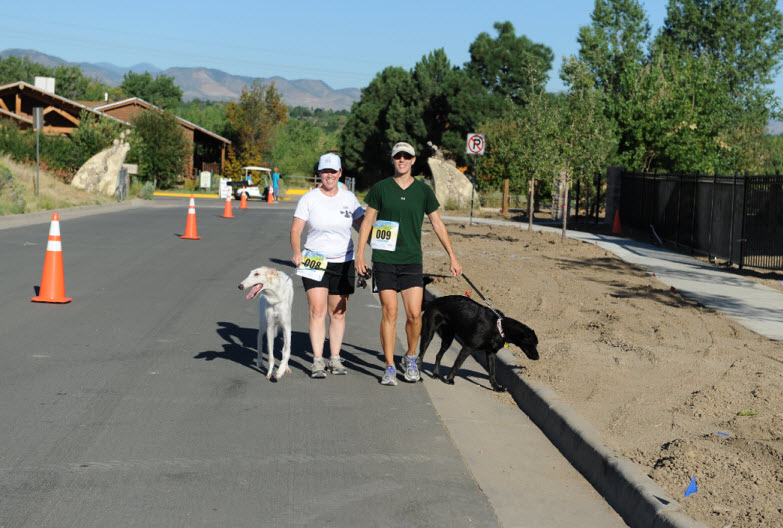 "Janie" now named Giselle by her new family, has been adopted.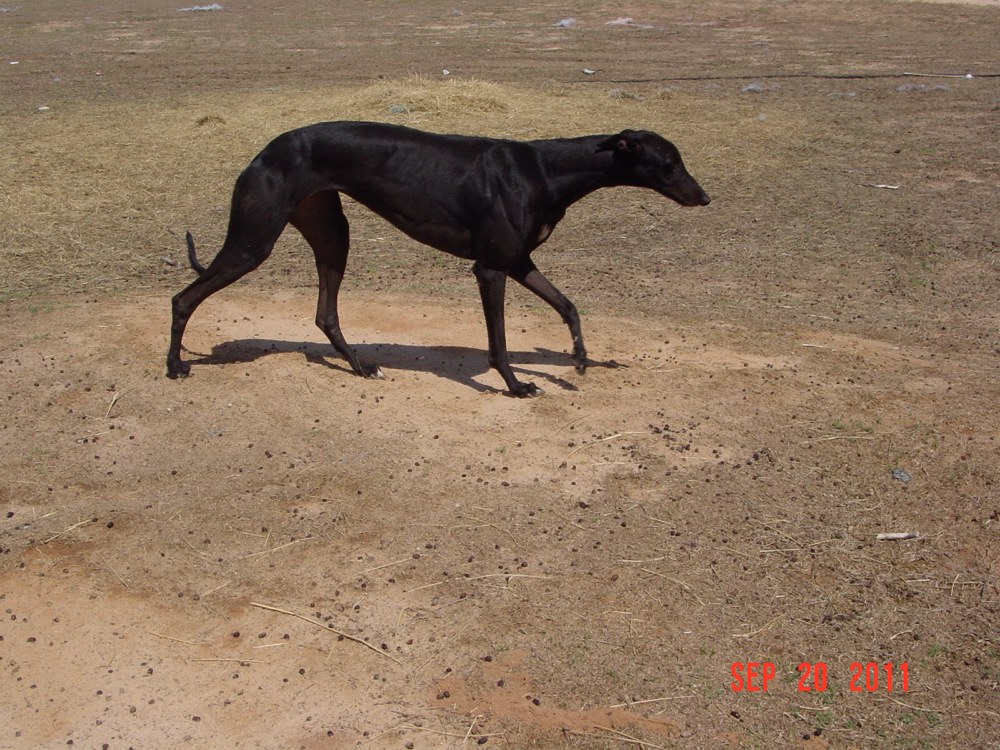 Giselle and her friend, "Jake." Here they are together on October 16, 2011, before Giselle leaves for her new home. He is a young brindle male pictured on the right. Jake is on his way to his new home in S. Carolina where he will hunt rabbits with his new teenage boy and family.
Giselle is pictured with her transporter, Patrick, who is taking her to her new adopting home in Maine.
Giselle arrived safely Nov. 2, 2011 and loves her new little girl Ariel.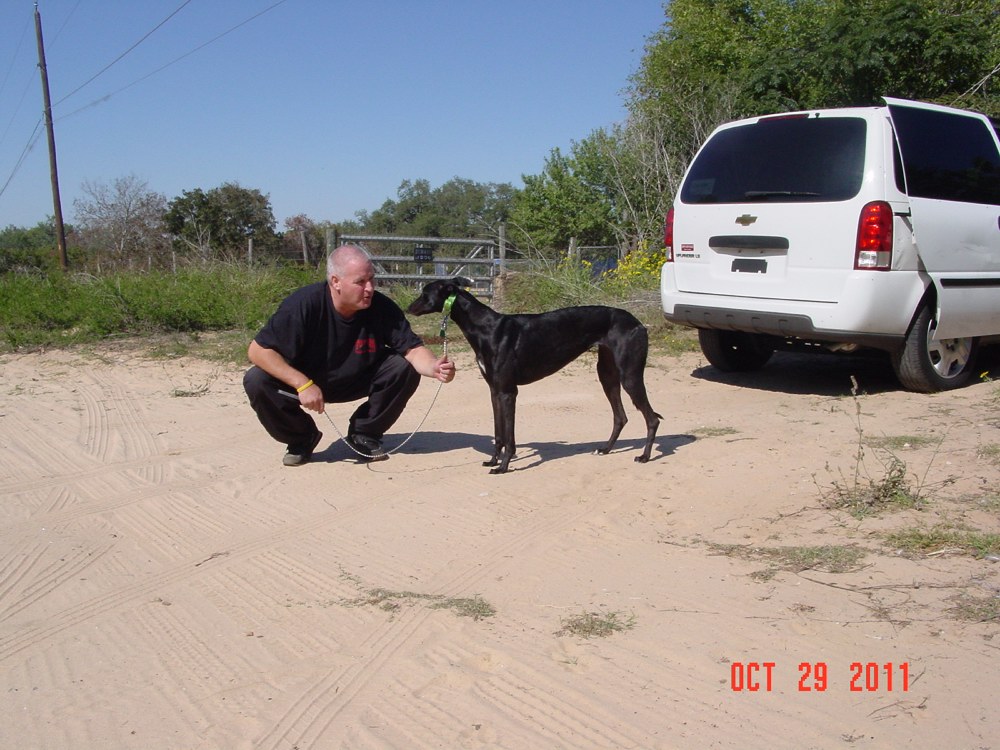 Rowdy is on his way to South Carolina with Josh (right)
Buddy also found a new home (pictured with Steve (left)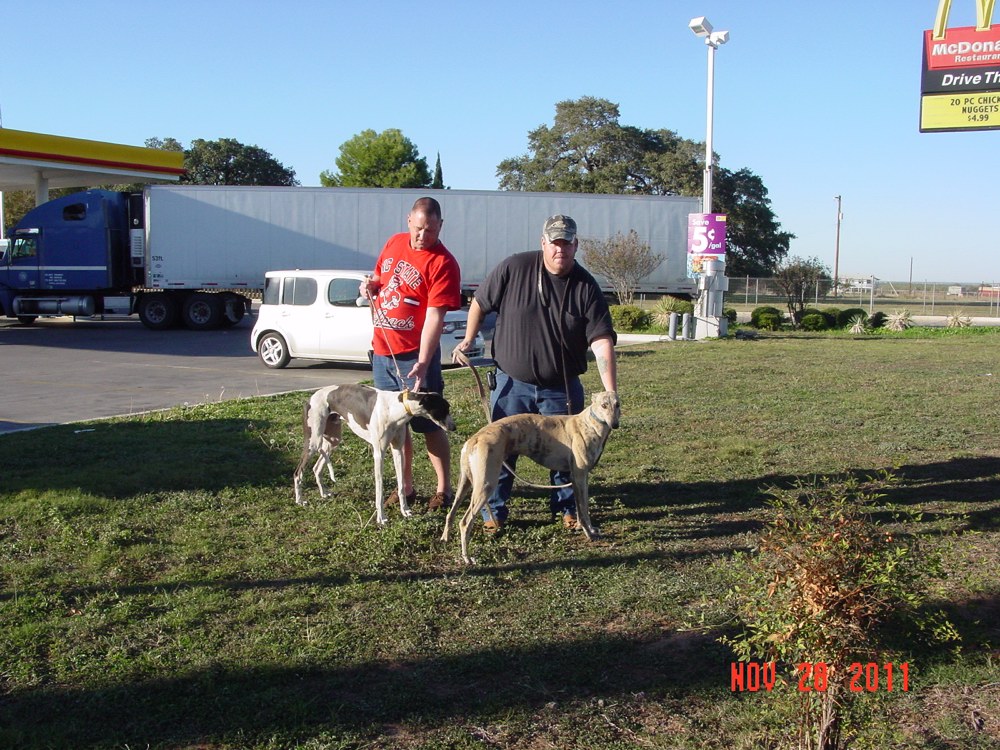 BUDDY was adopted today. December 23, 2011 - pictured below with his new dad, Mike* - scroll down. Pictured here with Josh and Steve who came to adopt Rowdy.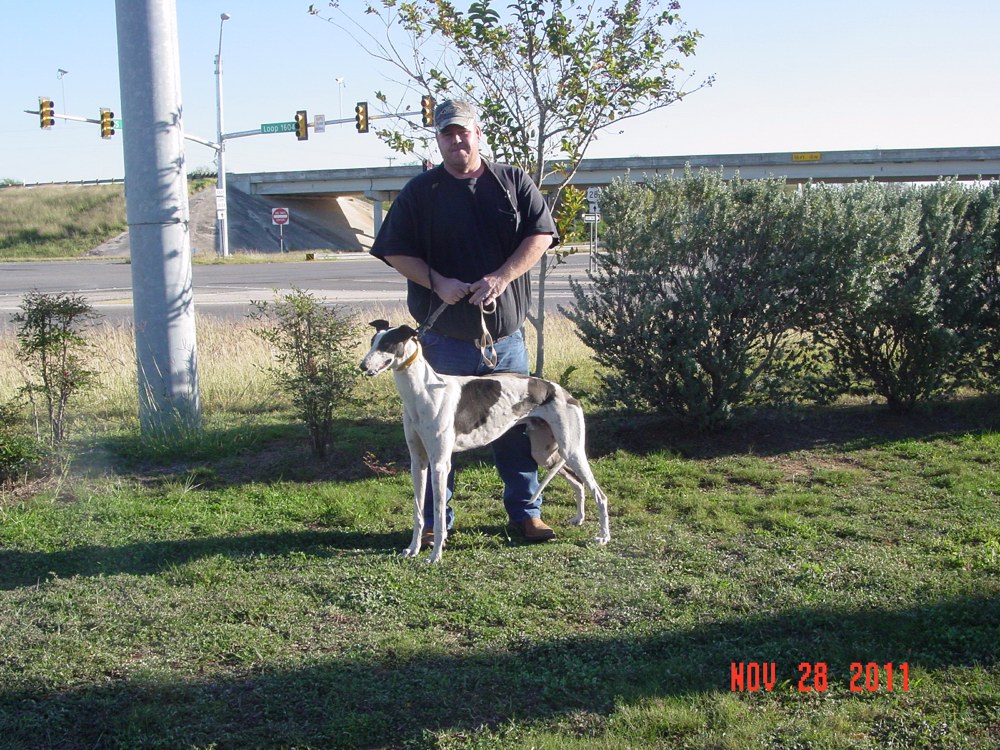 ROWDY is adopted and left for South Carolina on November 28, 2011 - born July 28, 2010 - male
Dancy Jones is pictured with her baby. She was adopted out by Bexata Animal Sanctuary and has a wonderful life.
Dolly is now known as Emily Voelker and lives happily in Arizona.
She was adopted out by Bexata Animal Sanctuary, Inc..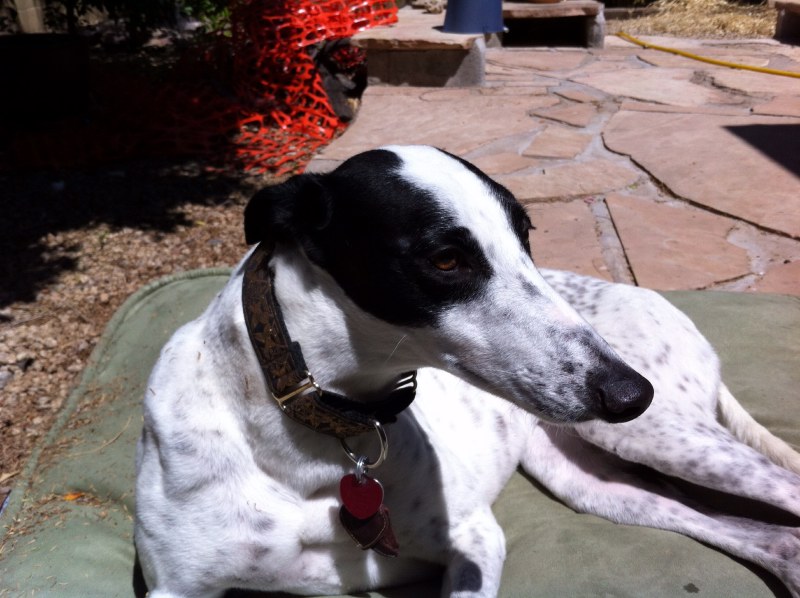 Here she is camping with her Greyhound friend, Tanya.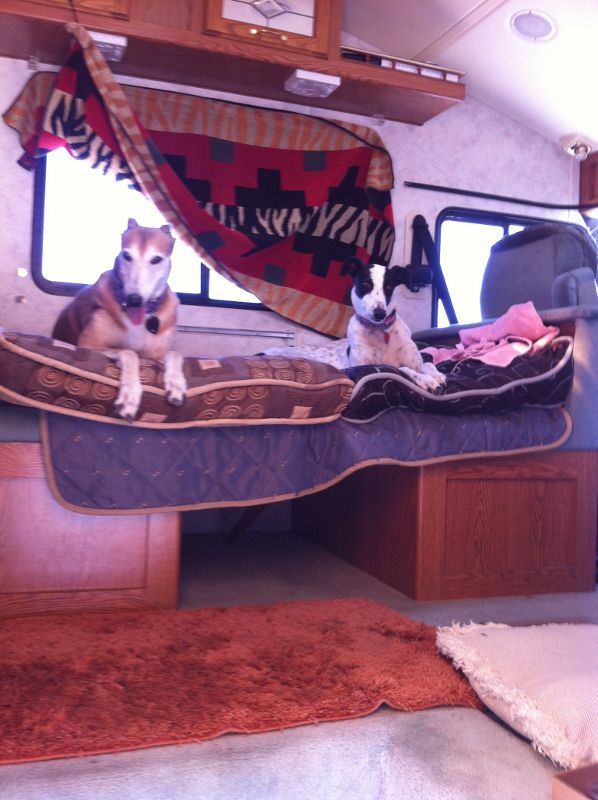 Bori Silva lives with his family in Mexico. He's dressed for the cold.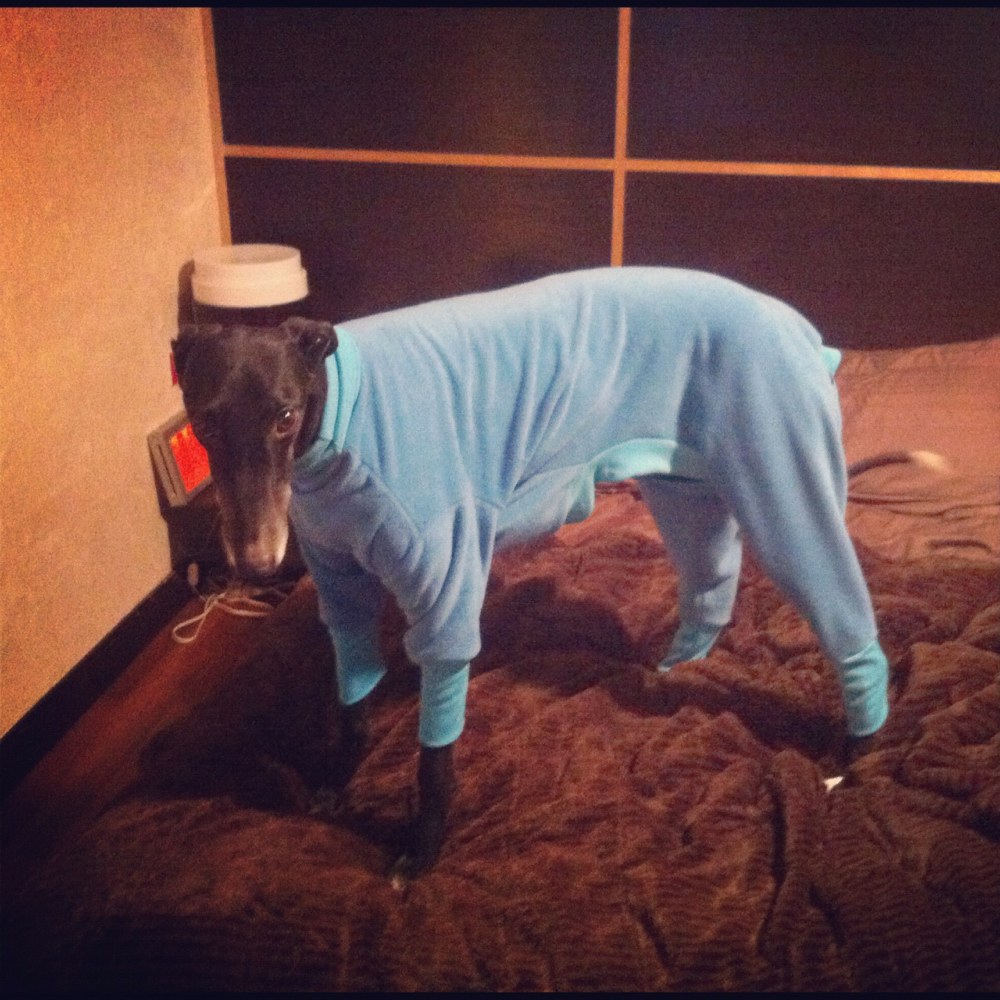 Lady Red is now Jean Grey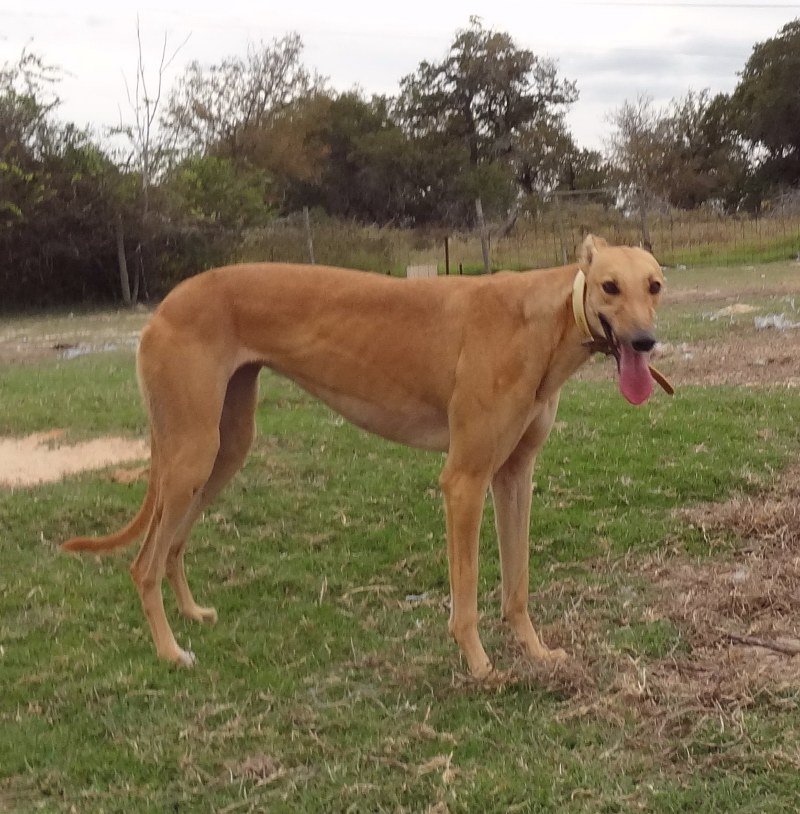 Here she is with her new mom and dad December 15, 2012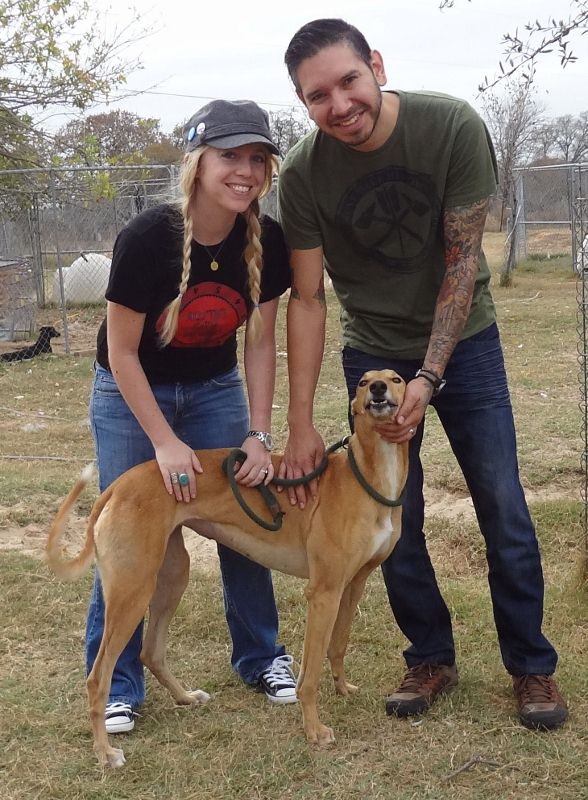 Handsome left with his new family January 15, 2012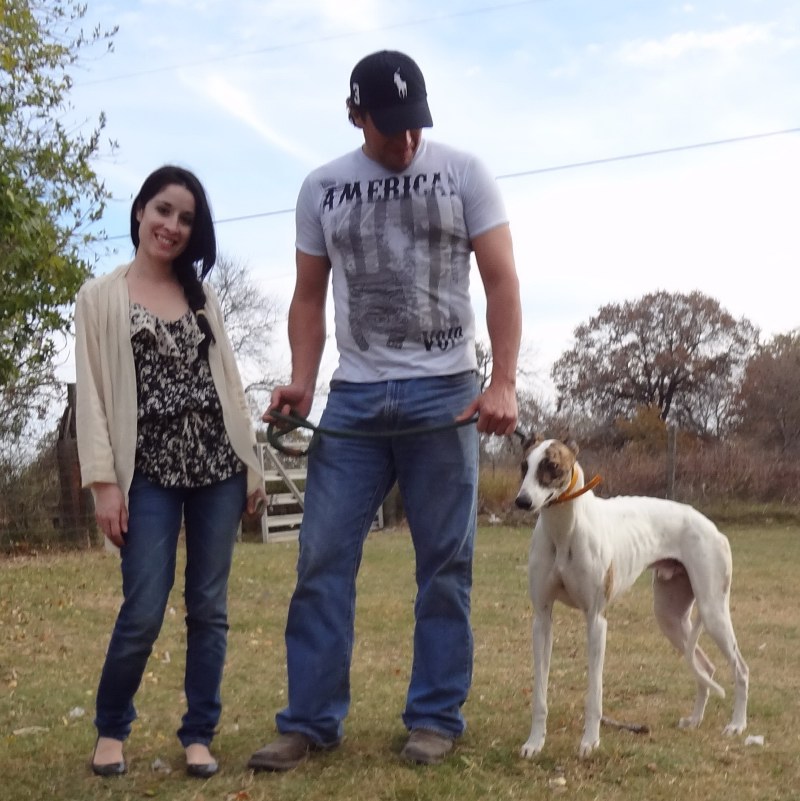 Buddy (Kiehl) has been adopted. He loves to fetch tennis balls and frisbees.
At the vet getting his checkup before leaving for VA.