Greyhounds Cats Small Dogs and kids

Retired racers can live with cats, small dogs and babies. But it is up to the adopter to monitor the introducton and supervise their interaction. I do not "cat or baby test" the Greyhounds. Most of them have never seen one and have no preconceived notions about cats, babies, or small dogs.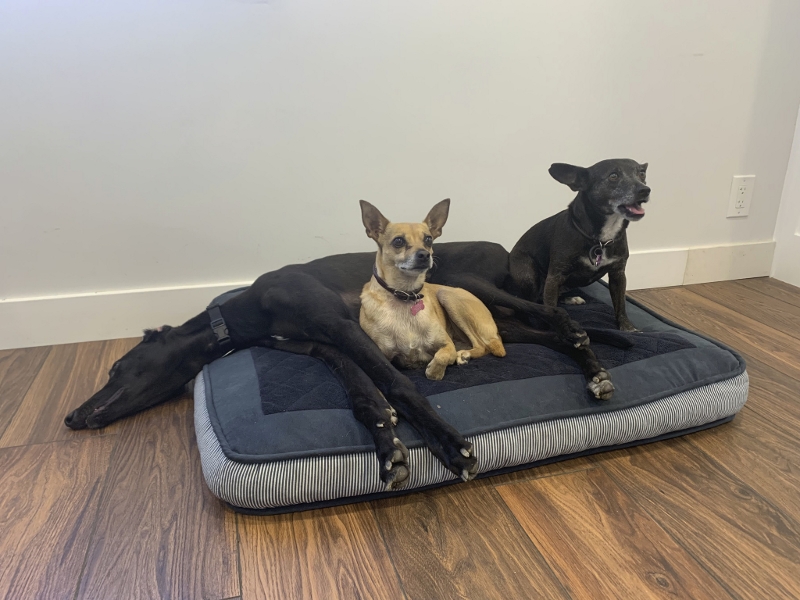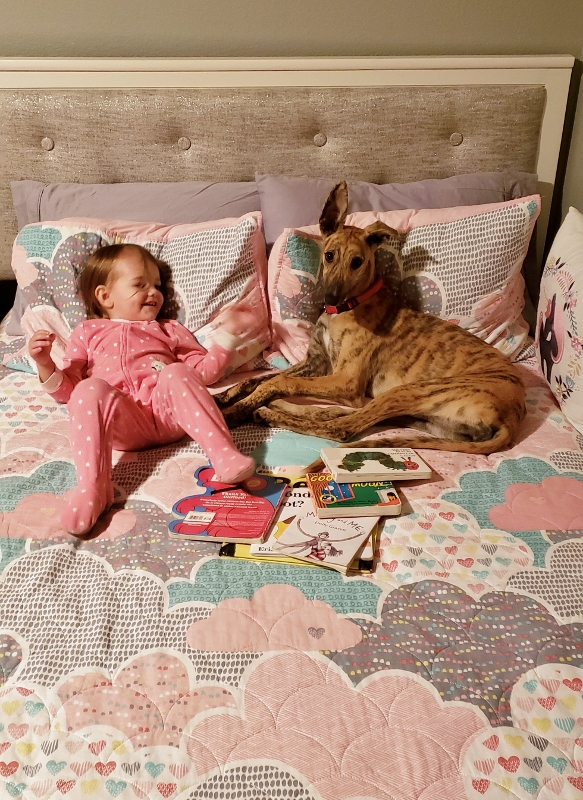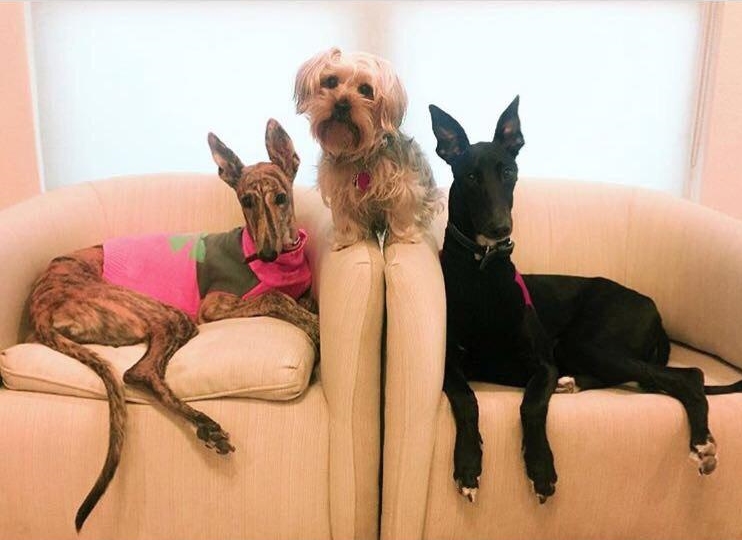 It is the same with children. It is not whether or not the Greyhounds get along with kids, it's how kids behave around animals, not just Greyhounds. They need to be gentle and kind and loving. The dogs are. I mean the children. If your children are not good with dogs, then Greyhounds, that are sensitive creatures, will not do well with them.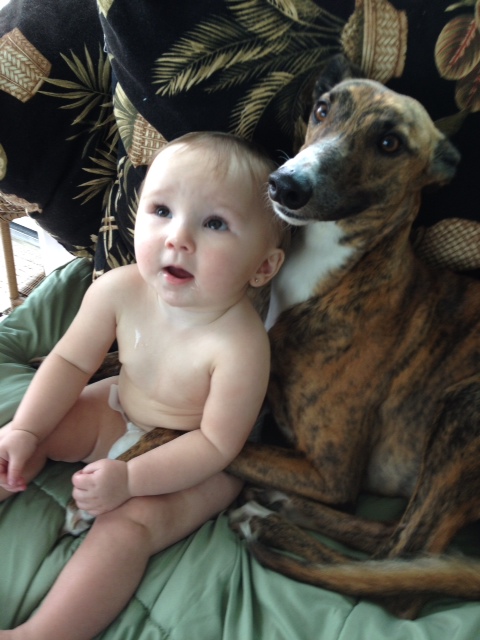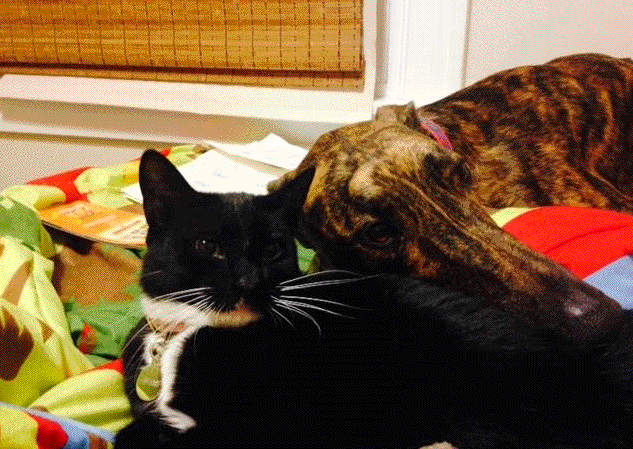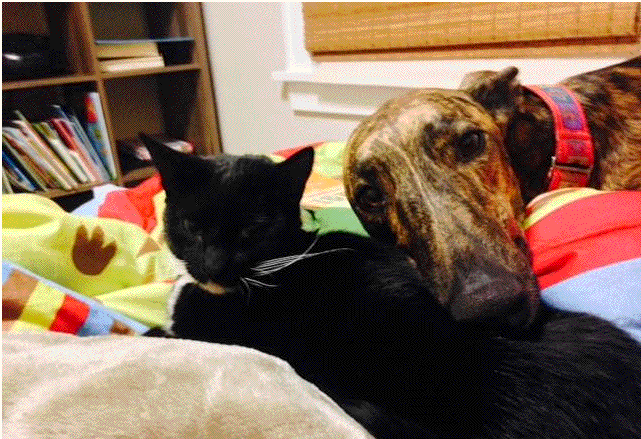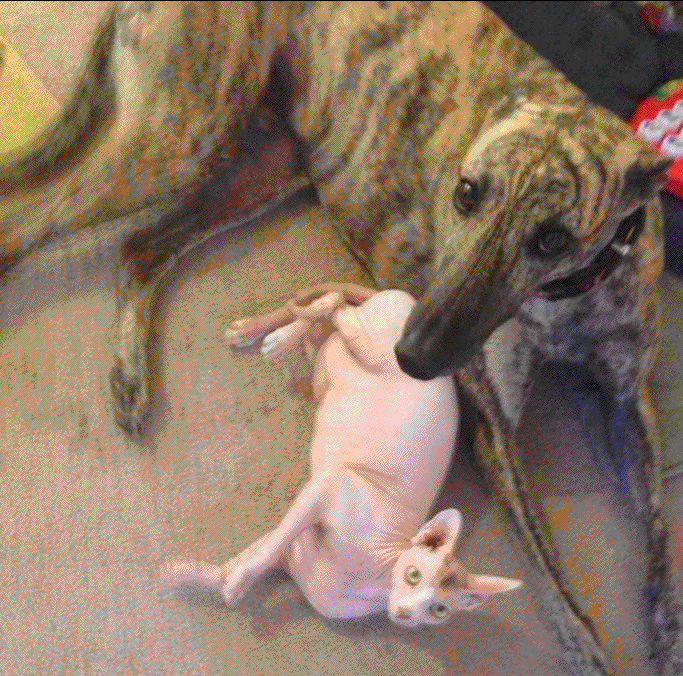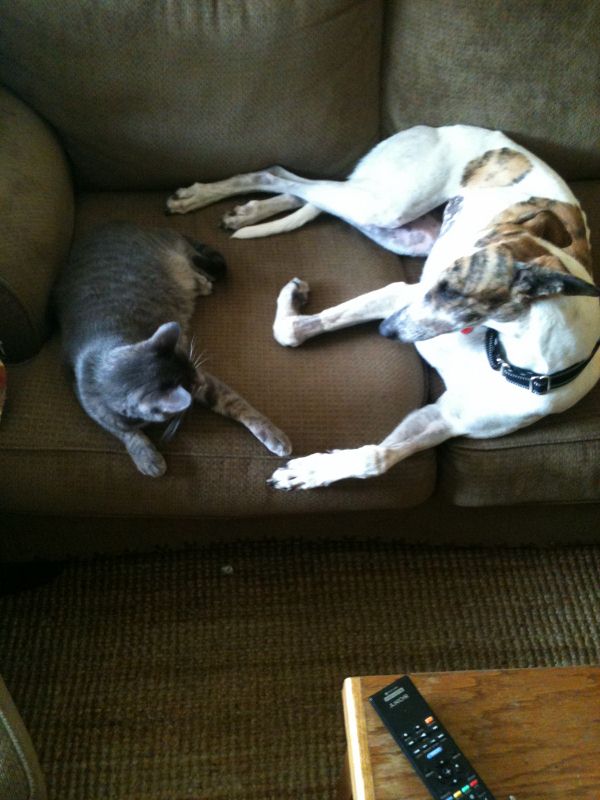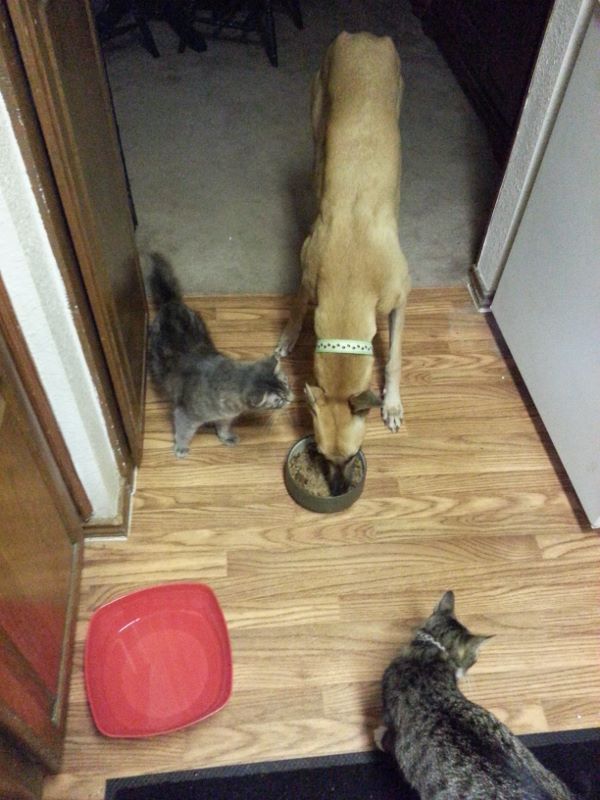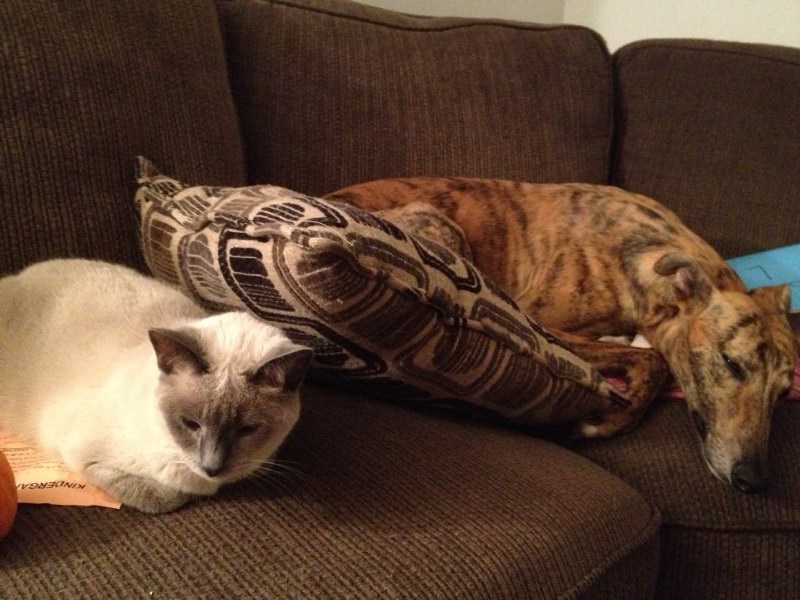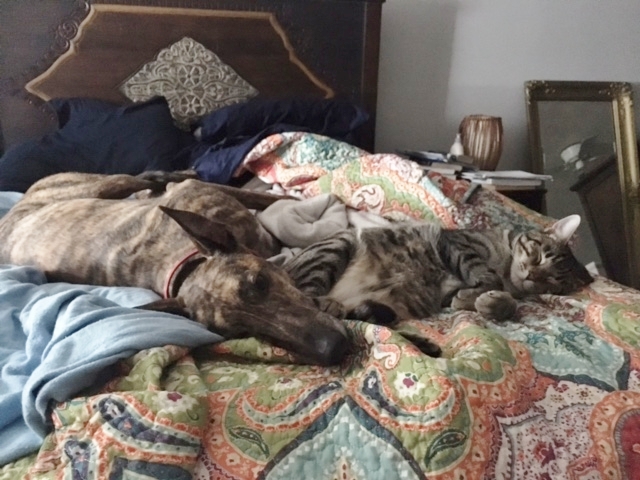 Retired Greyhounds can also live with small dogs, but it is up to the adopter to monitor the introduction and supervise their interaction.
Dancy Jones and mini dachsund and Ig buddies
Misty and her IG buddy, Zeppo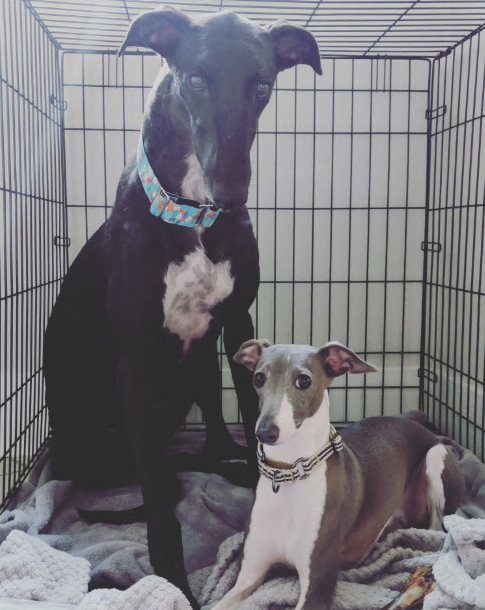 Foxie Hanzelka with her boy, Nate and the Hanzelka Ig's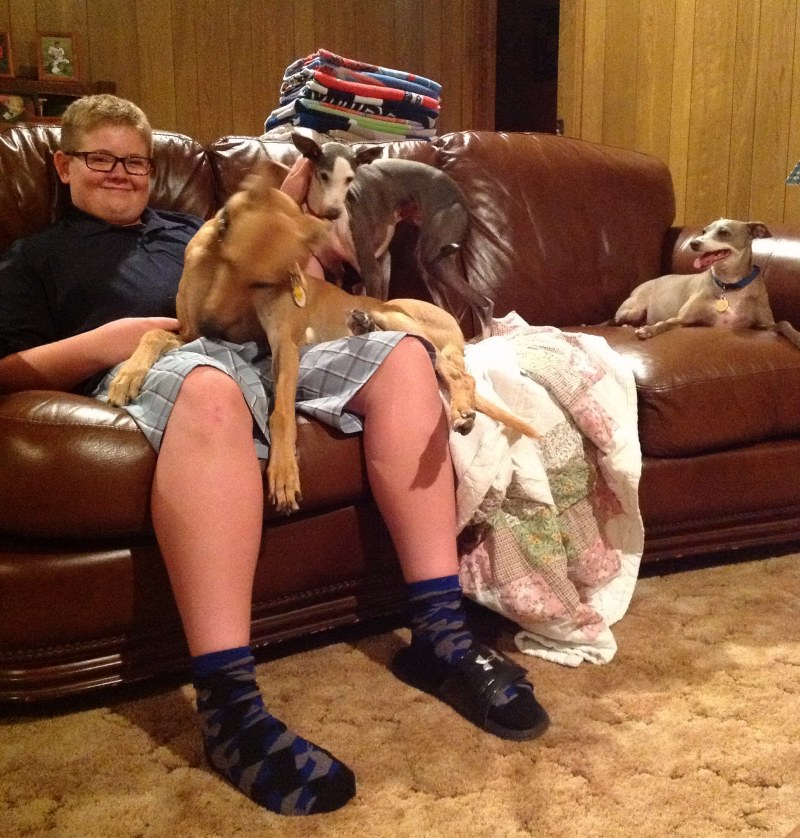 Willow just moved in with Foxie (above) and the Hanzelka family and here she is sharing a bed with their IG Bullitt.
They adapt pretty readily.
More Foxie, Willow and little guys
They choose their beds and the way they like to lay.
Two Greyhounds, Two Italian Greyhounds in a row!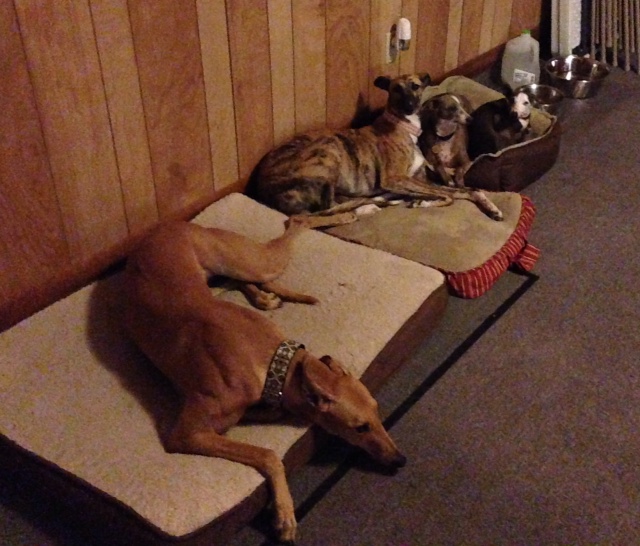 Puppies are okay, too.
Zoe with her kid going home.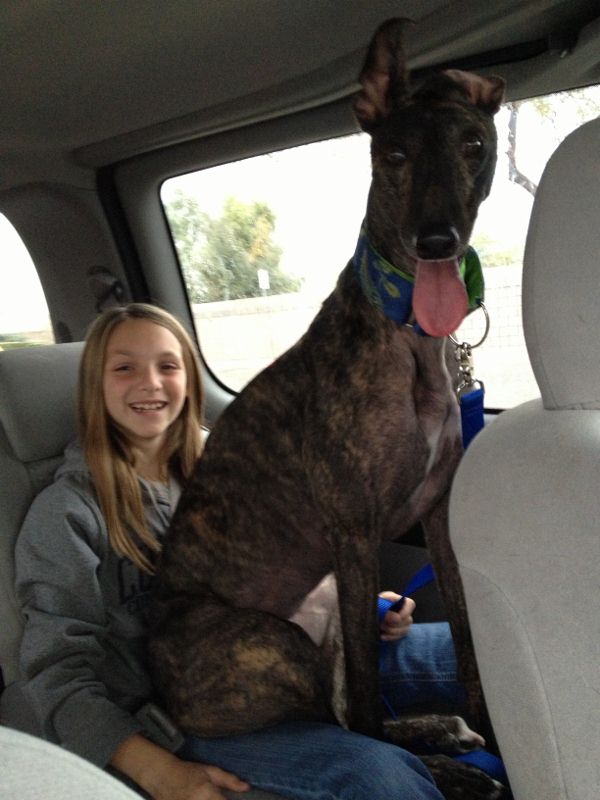 Julie and her friend.
Francis and his boy at Christmas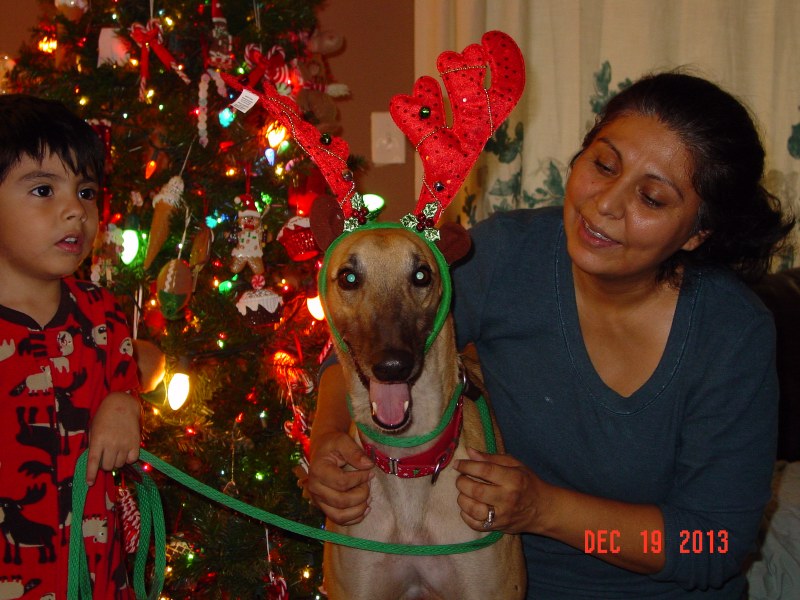 Blacky, aka Ramses met some kids at Petco.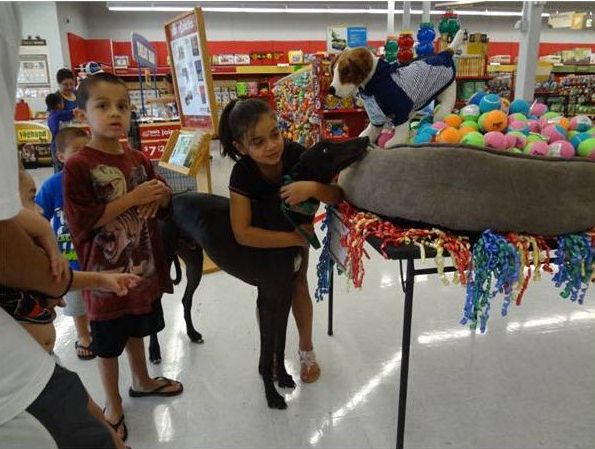 Weston and his GH boy Tiger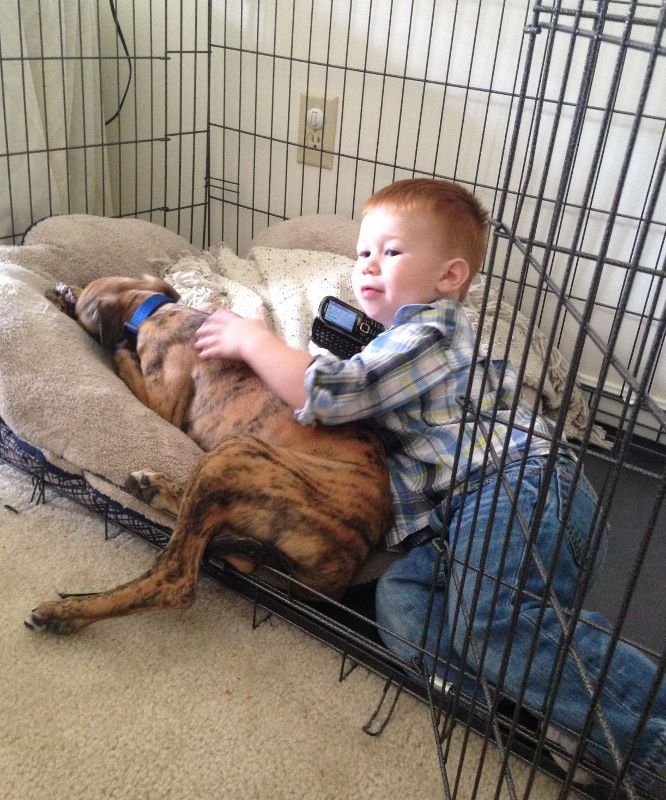 Finn made some new Greyhound friends today and he and his mom took Bandit home.
April 24, 2014
Finn with Sable and Loella Mae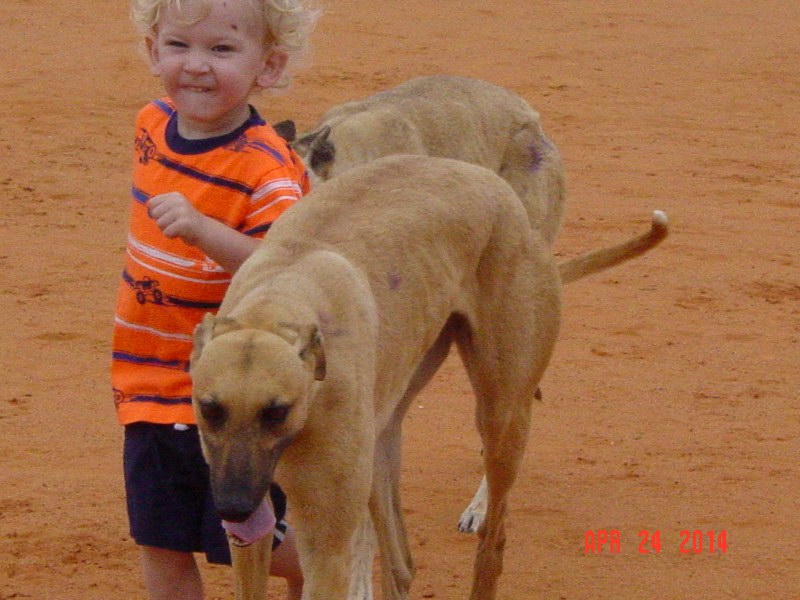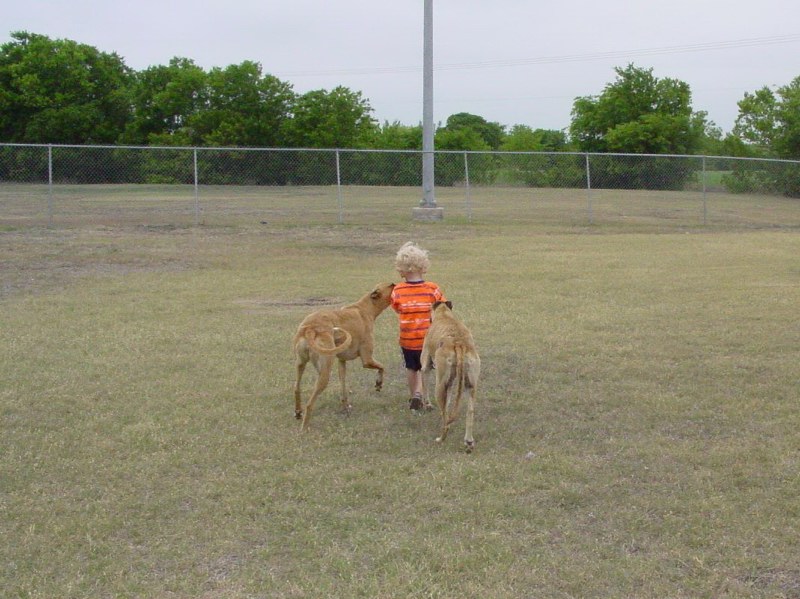 Finn with Sable, Bandit Louella Mae and Tio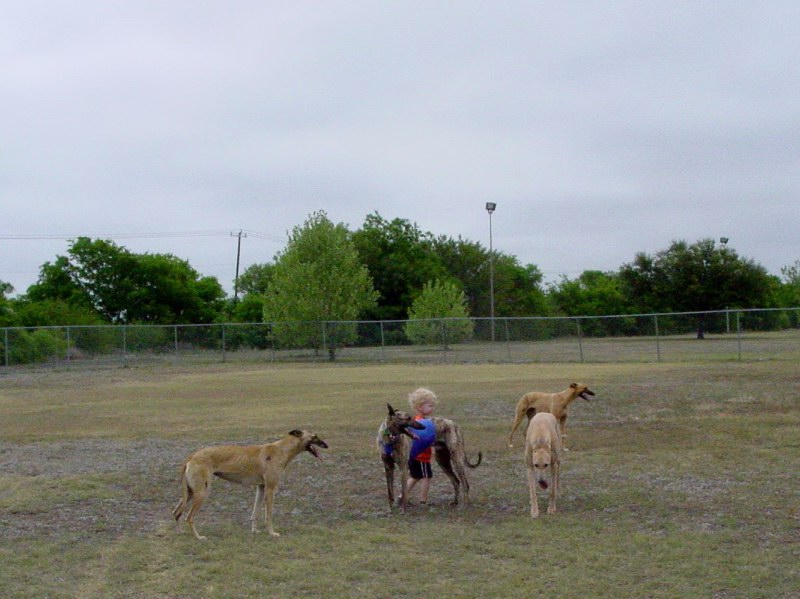 Finn with Sable and Tio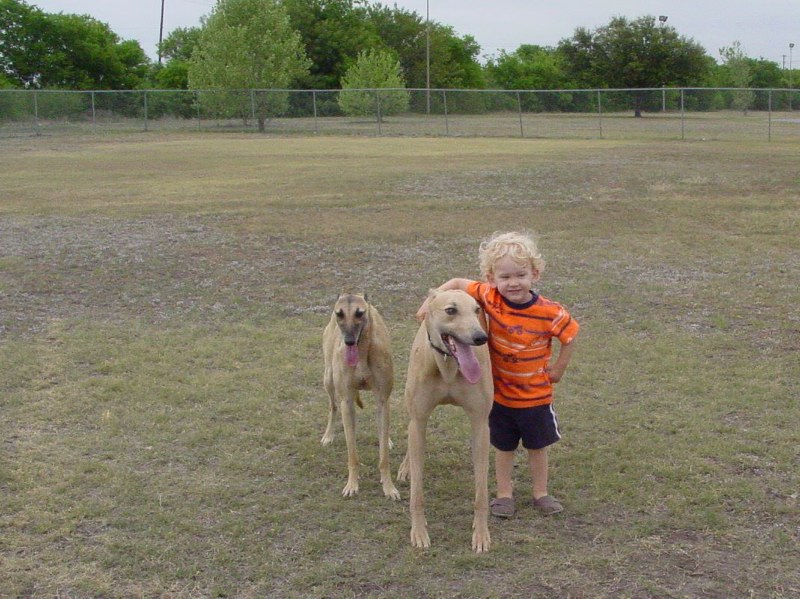 Finn took Bandit home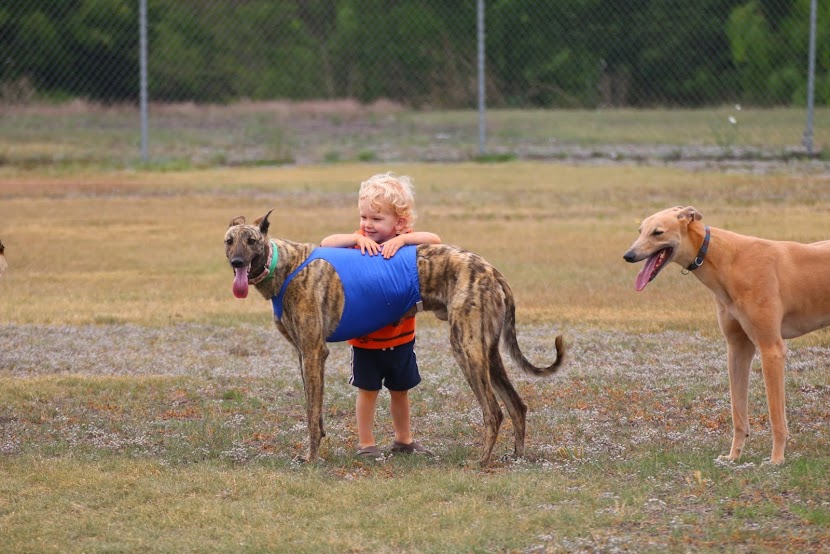 Jaxson and the girls. Louella Mae and Daisy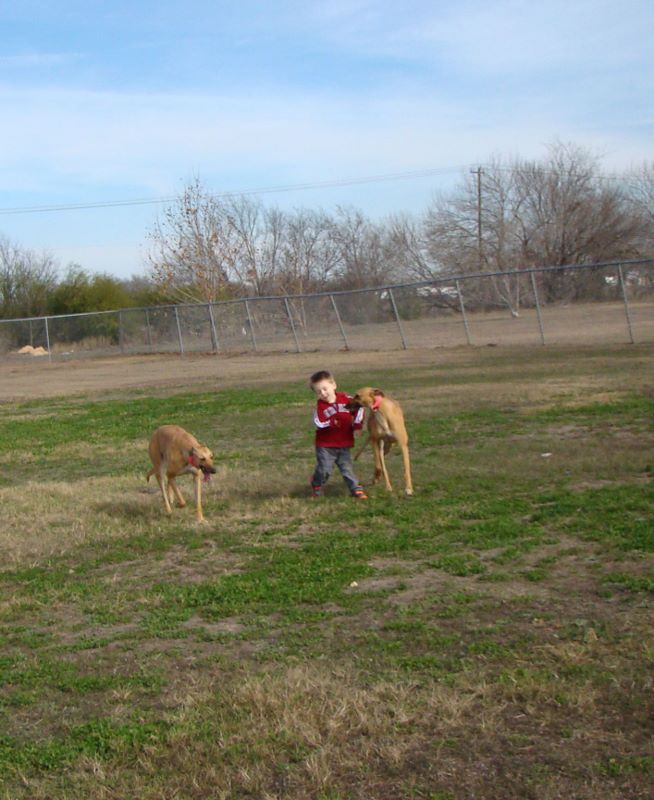 January 16, 2015 Avalanche meets Jaxson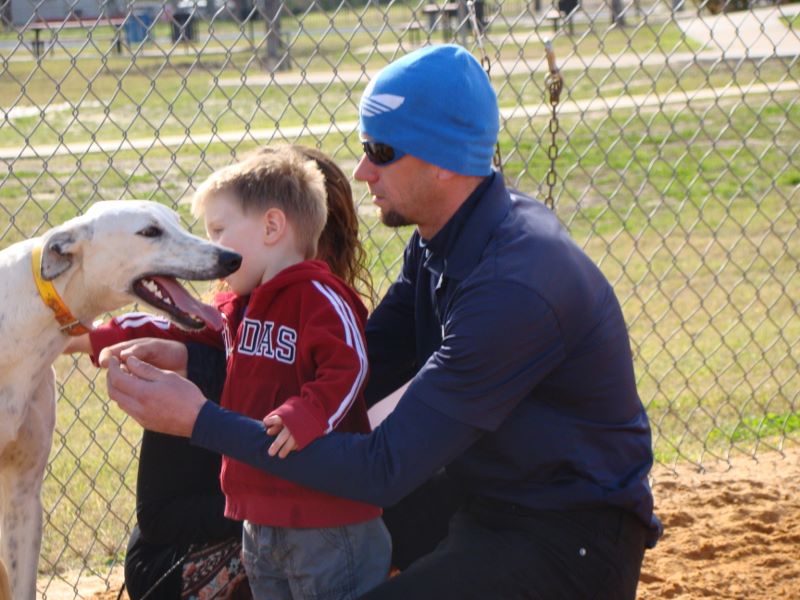 Tiger Boy, his boy and his cat! October 13, 2015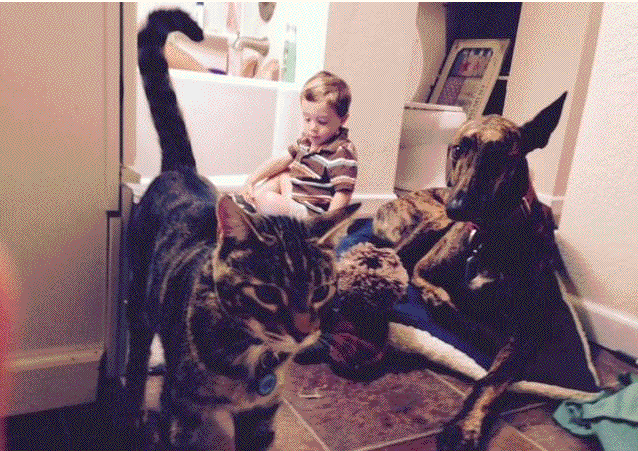 His best dog buddy is a 13-year old blind Boston Terrier who thinks he's just wonderful. I think the feeling is mutual.
October 21, 2015 Tiger Boy and family.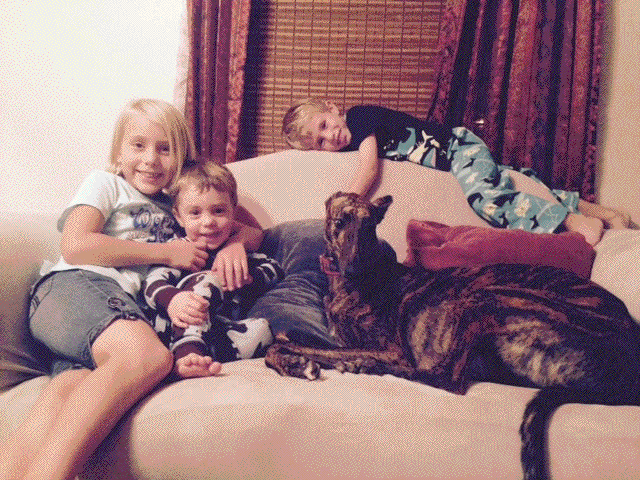 Tiger Boy and the very old blind family Boston Terrier are inseparable (when he's not playing with his two legged kids)
Gear and his two legged partner!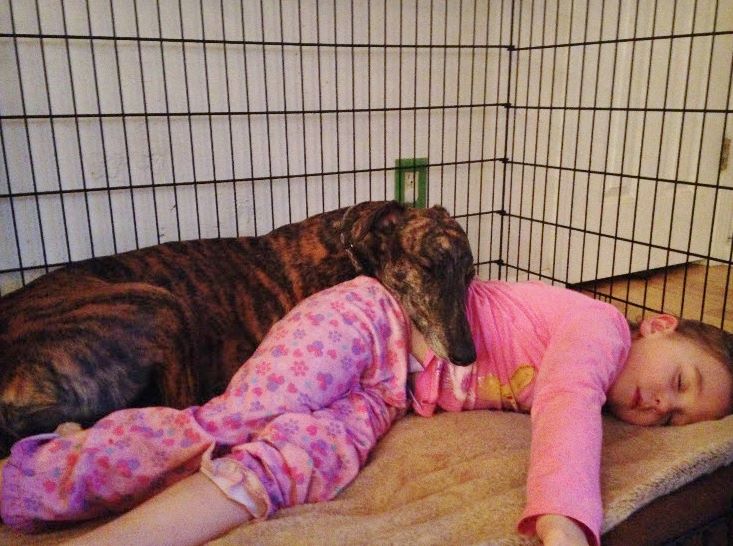 October 15, 2017 Former racer and Field Champion, Foxie with lure courser Luna and little Lulu (rescue) in the middle.