GREYHOUND PUPPIES

ALL THE PUPPIES HAVE BEEN ADOPTED AND ARE IN THEIR NEW HOMES.
It is unusual that Bexata has Greyhound puppies, but these were donated to our rescue by their owner on October 1, 2018 at ten weeks of age.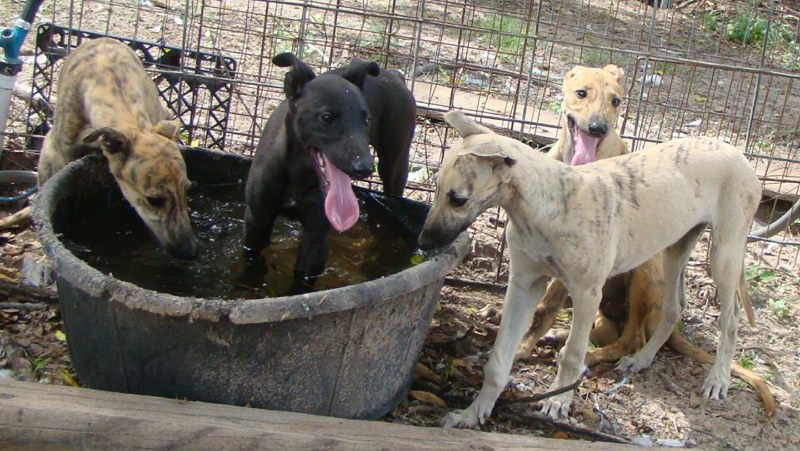 I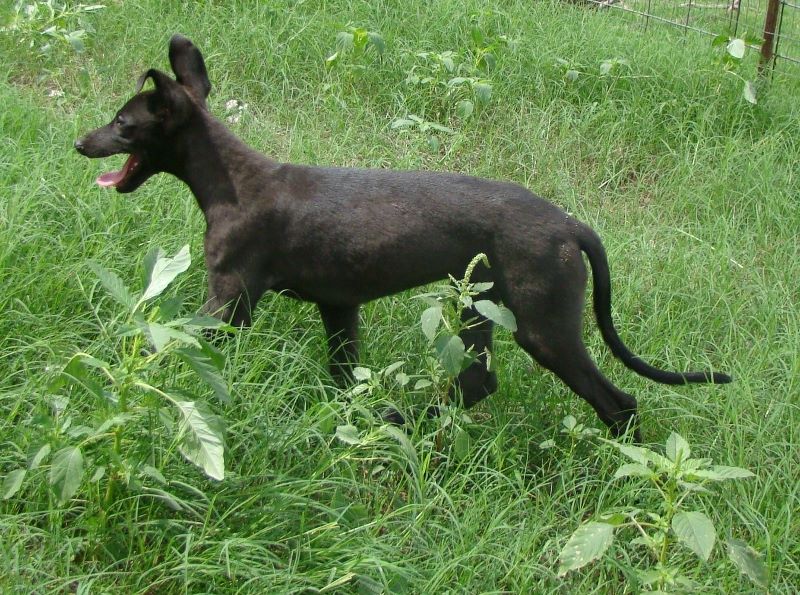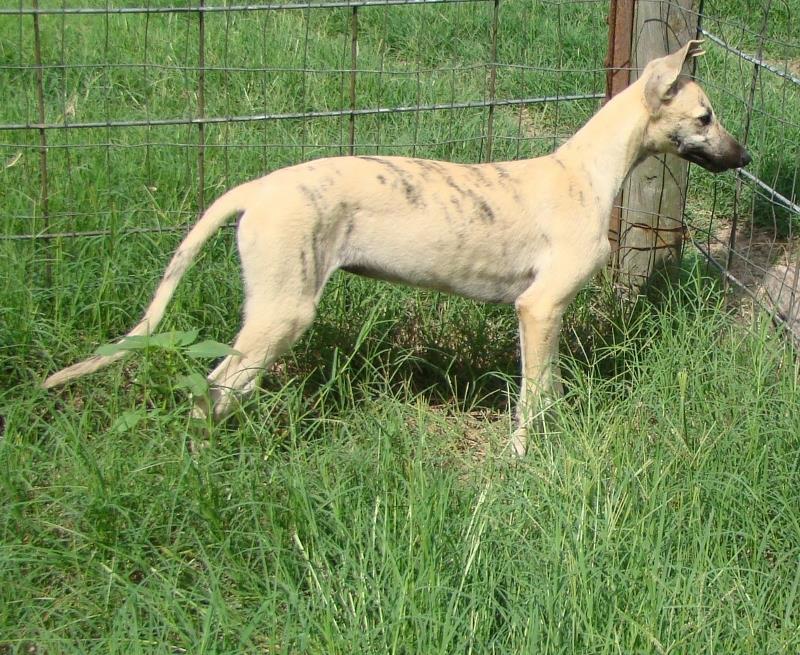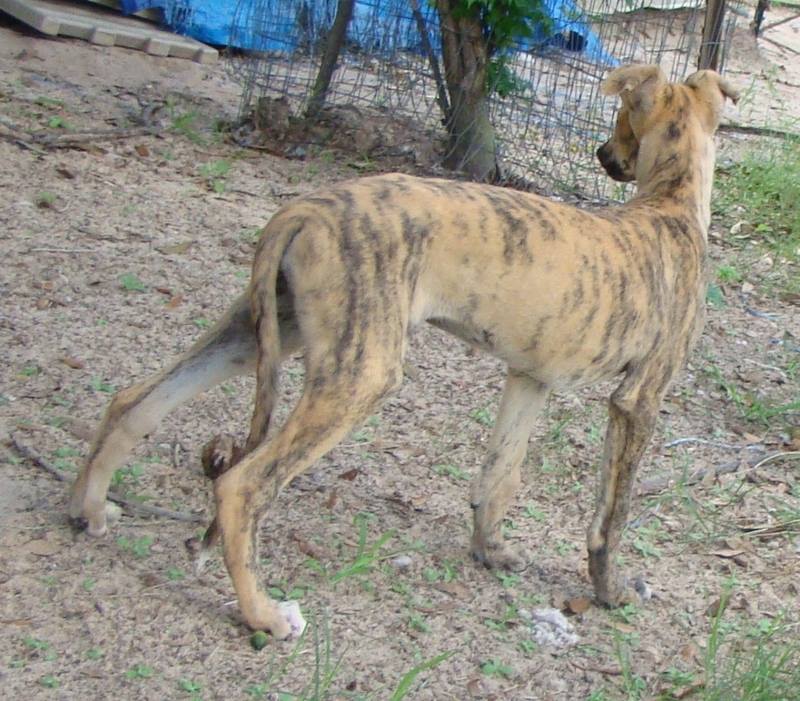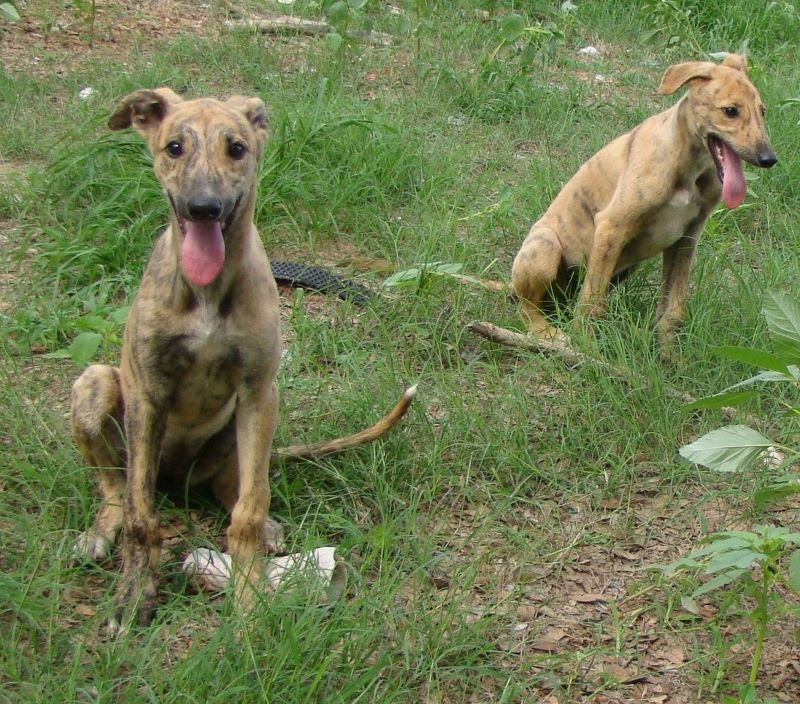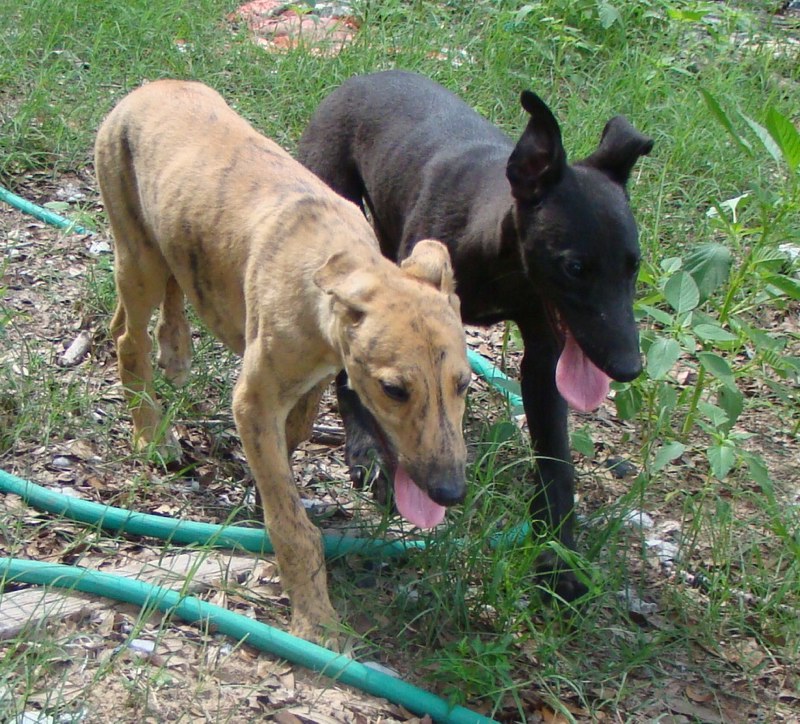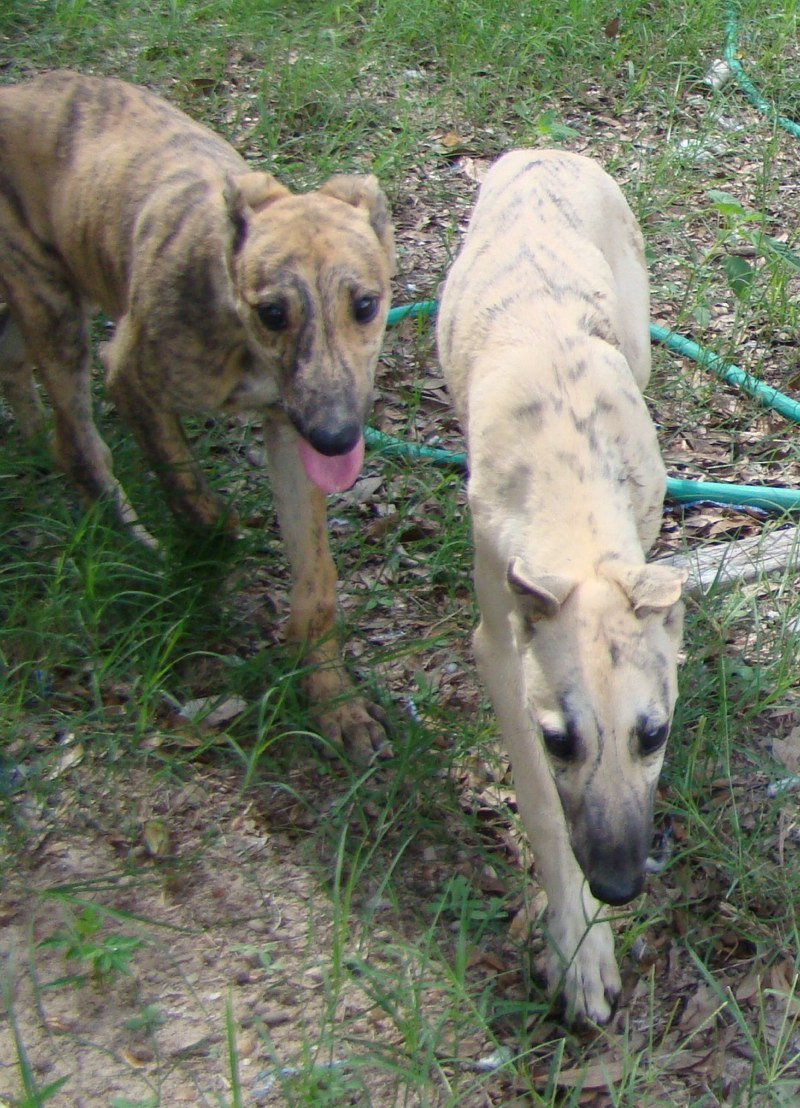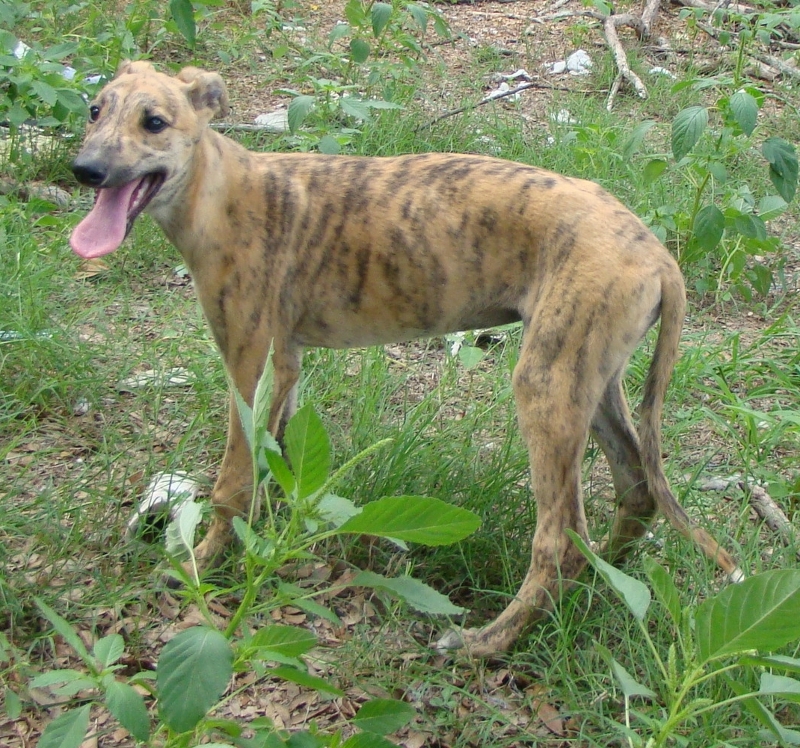 ADOPTION DAY - 10/12/2018
The kids met Cassia and she took lucky red brindle boy home.
Cassia's home and family (including two and four legged) are a match made in heaven for a GH pup.
His new name is Presley.
Pepper and Phoebe
Presley in the middle is adopted, Pepper and Vanilla are also adopted.
Puppy kisses -Phoebe has her back to the camera.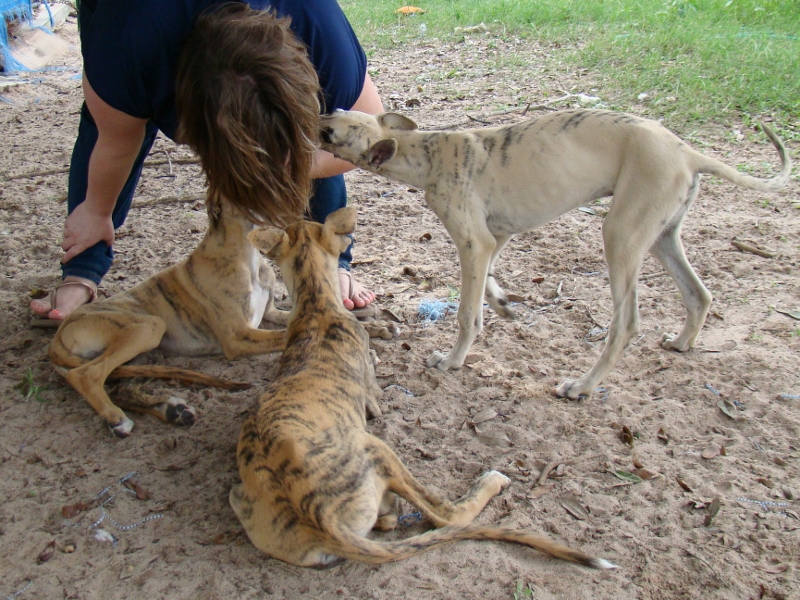 Presley has the non-stuffed skunk squeaky toy watching his new mom with his sisters.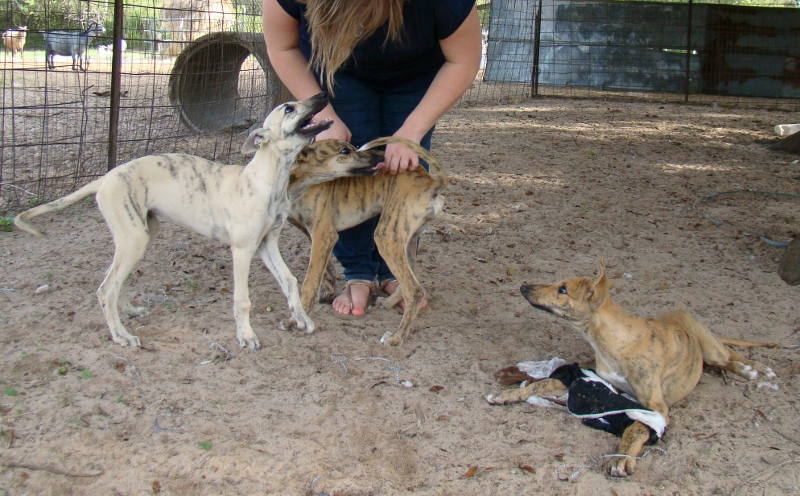 Pepper and Vanilla
Three days into starting a life together and Presley and Tank share a bed because that's what they choose to do.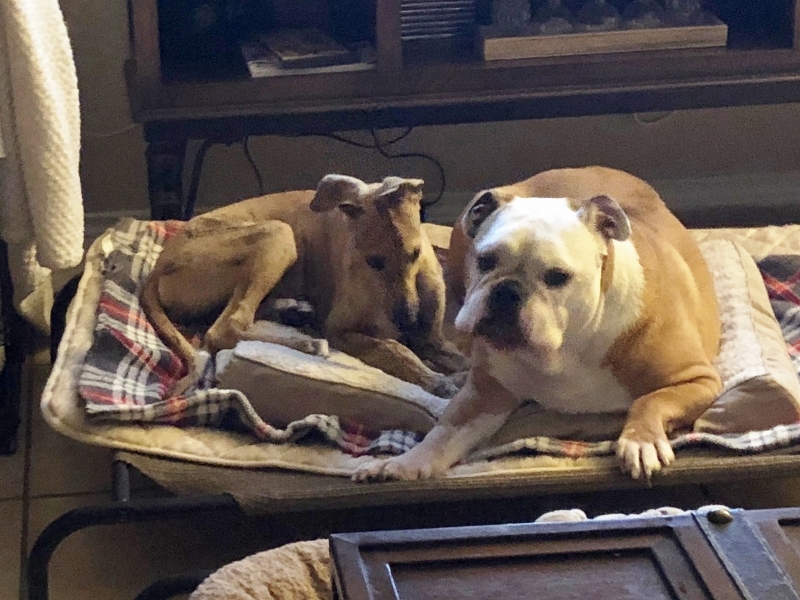 10/22/2018 the pups in the smaller pasture with leads on for the first time.
This is Vanilla.
Pepper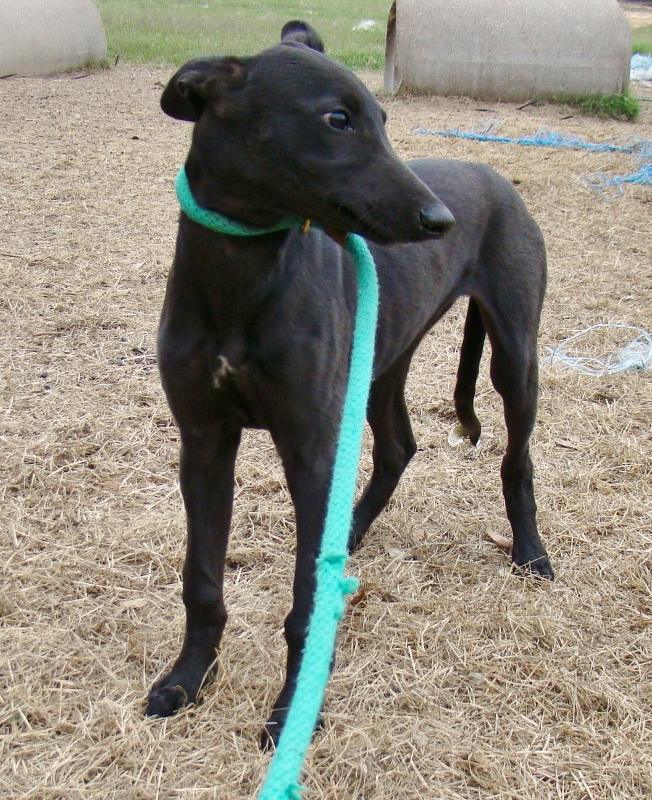 Phoebe, Pepper and Vanilla diving for the squeaky toy.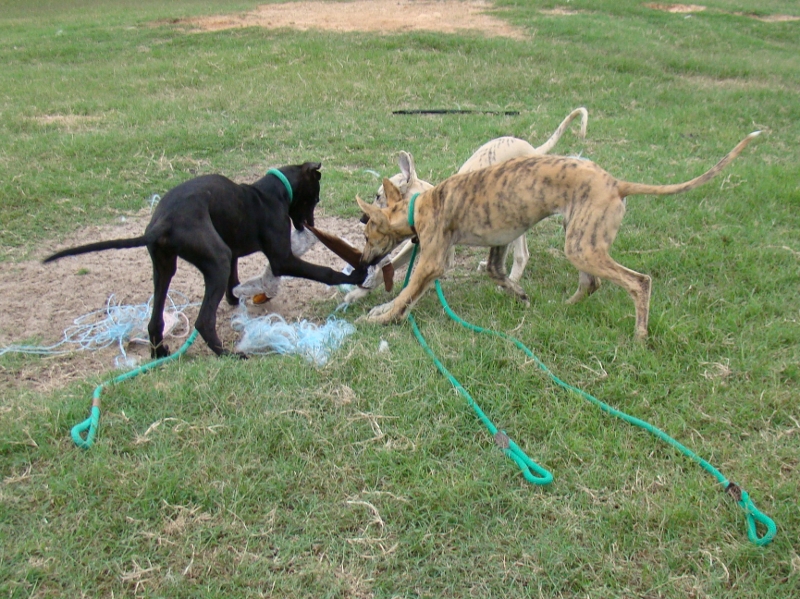 Just goofing around.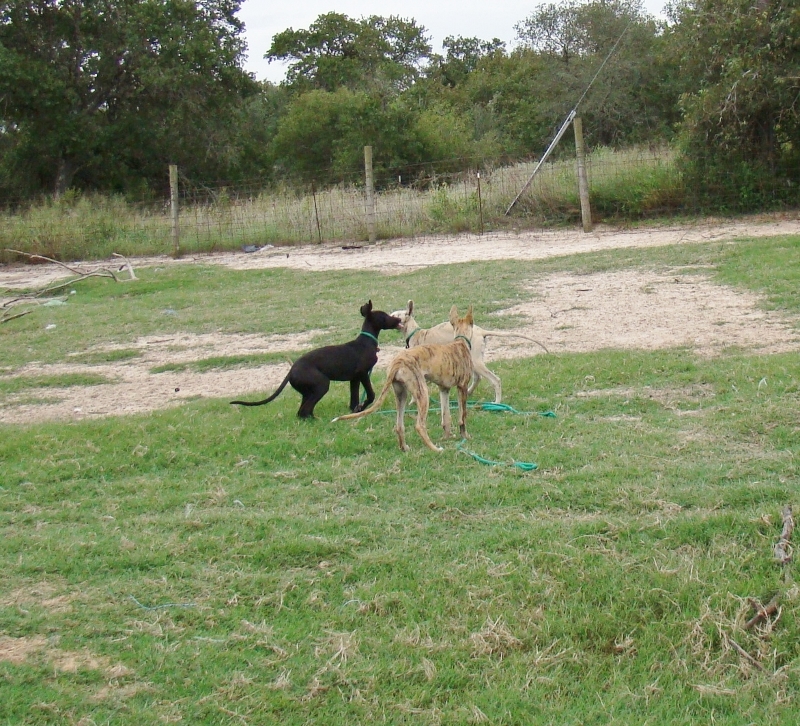 Vanilla got the ball.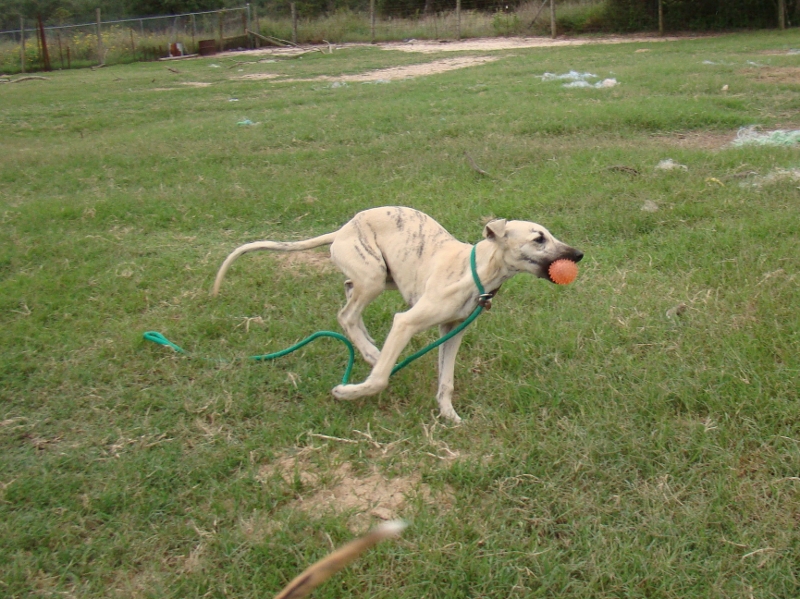 Phoebe trying to figure out how to get the lead off.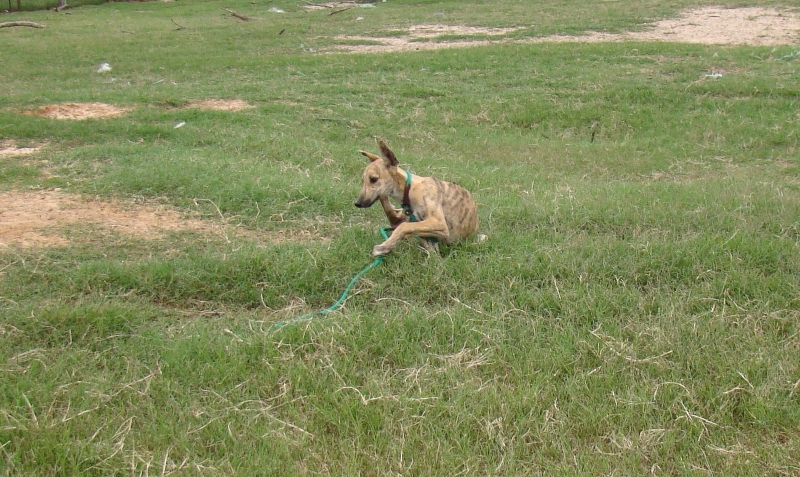 Comin' atcha!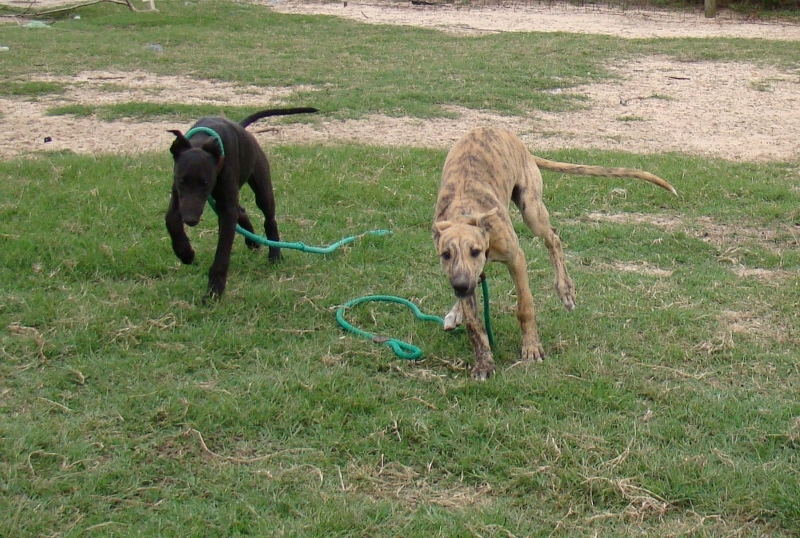 Pepper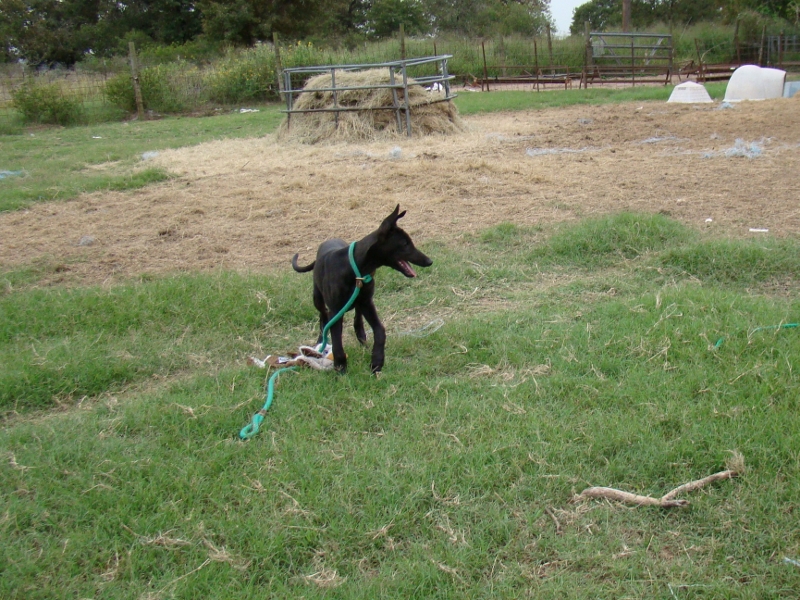 Handsome and he knows it!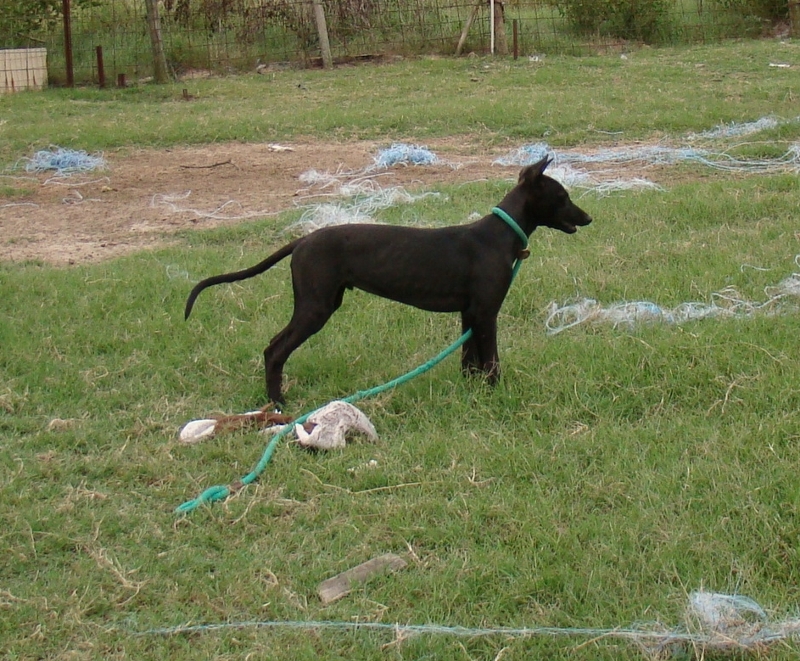 Scott plays with the pups before taking Phoebe home.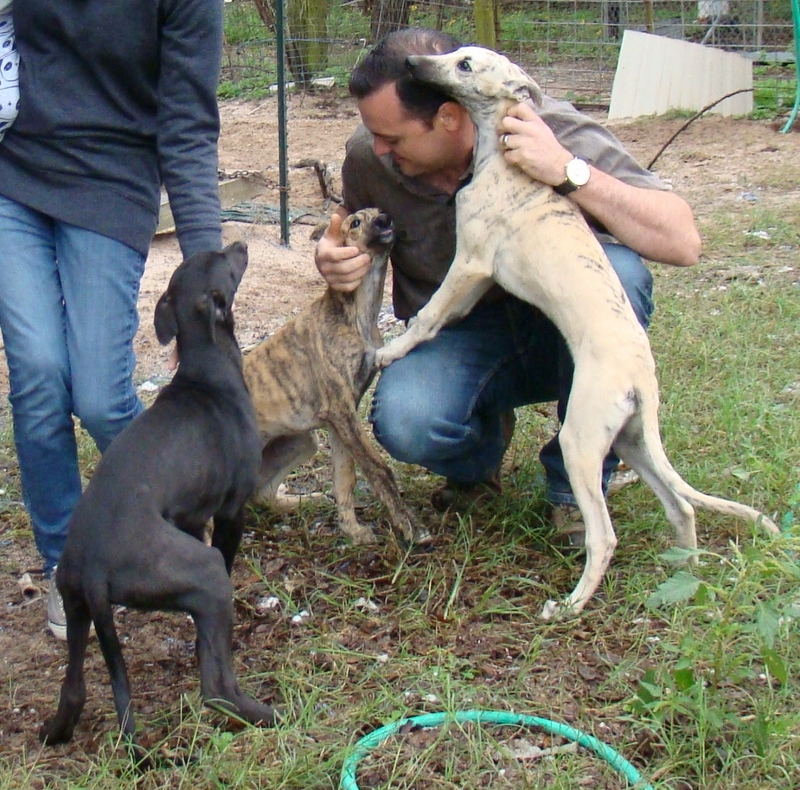 Red brindle girl is now Phoebe Clark. Here she is following her best boy, Andy. October 25, 2018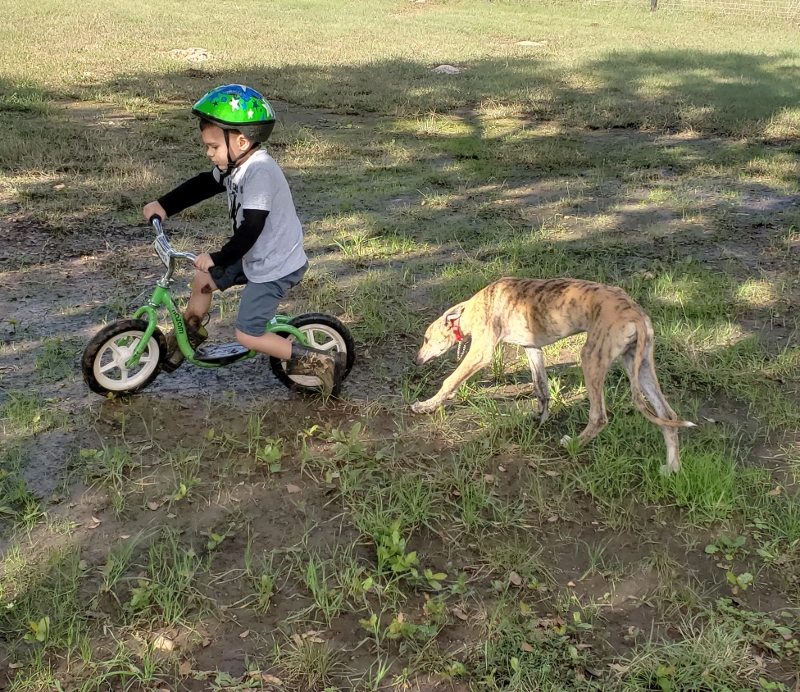 Not to be outdone by Andy, Phoebe shares story time with Emerson (stories read by mom)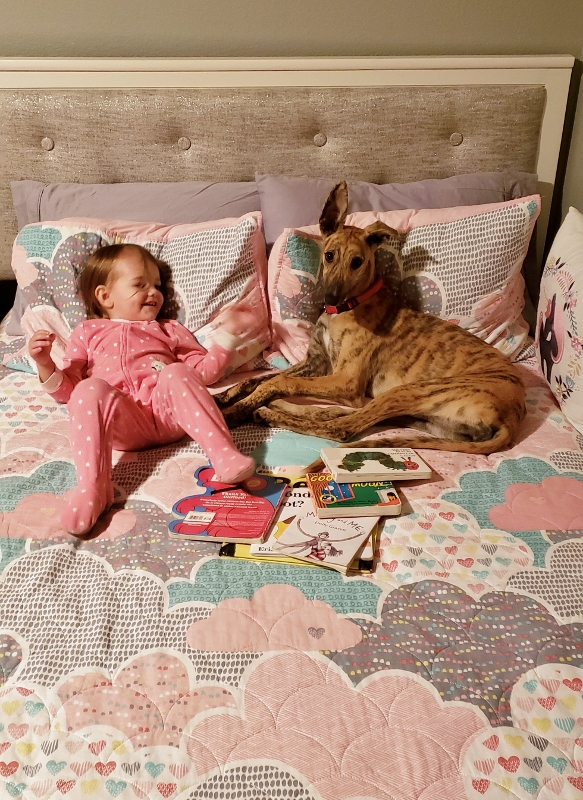 Phoebe loves her leather couch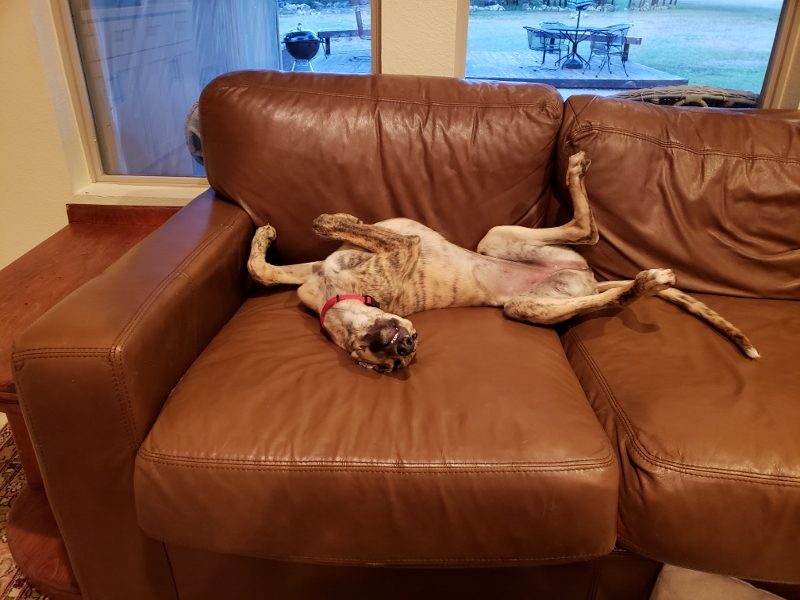 November 26, 2018 Presley, Shenzi amd Tank - each have their own bed, but like to share.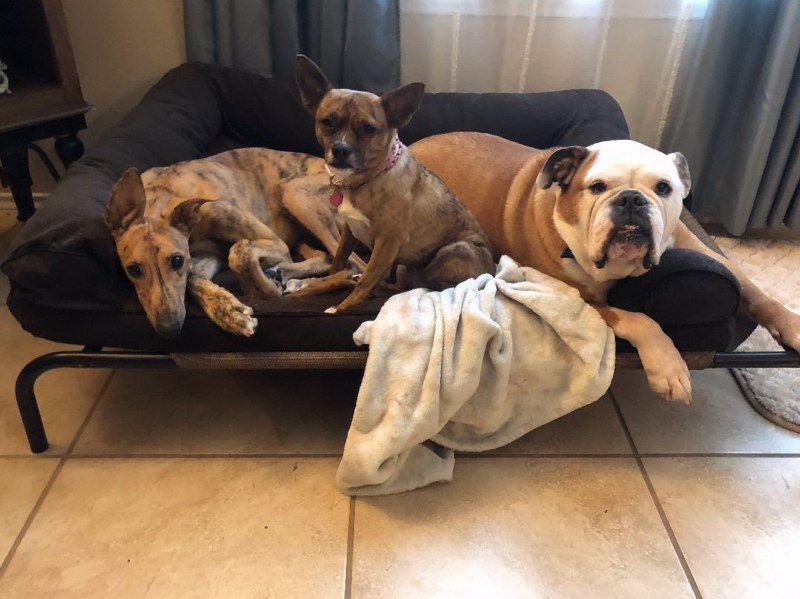 Ellie and her little blonde girl Dec. 2018
puppy pictures will now be seen with others on the Adopted page.