Nicky

ADOPTED GREAT PYRENEES - WORKING LIVESTOCK GUARD DOG
Nicky came to my rescue in a round about way. He was heartworm positive, but has been negative for at least six months (after treatment with immiticide).
He's a good dog that enjoys hanging out with his sheep and goats. He is neutered, microchipped and ready to guard a herd of his own.
Here's Nicky!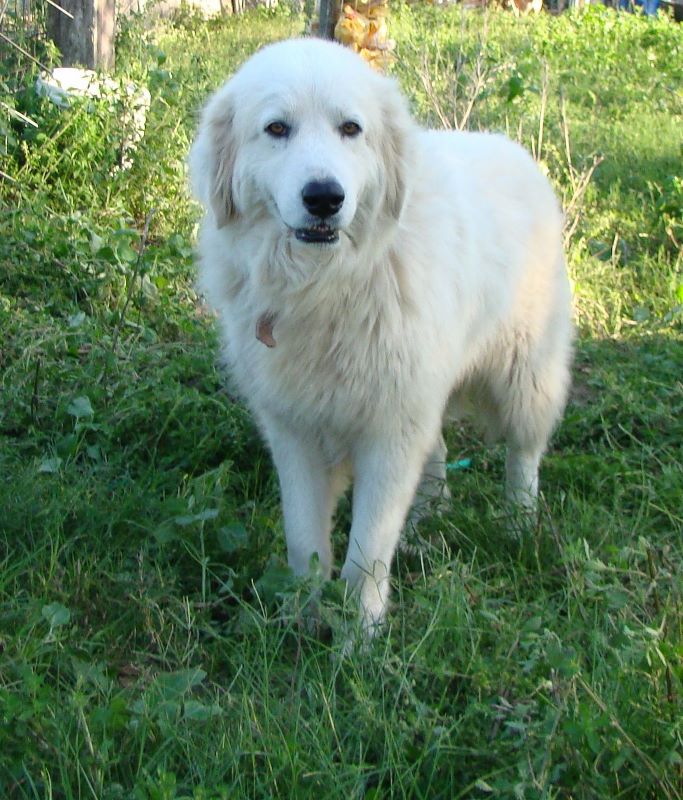 Nicky with his sheep and goats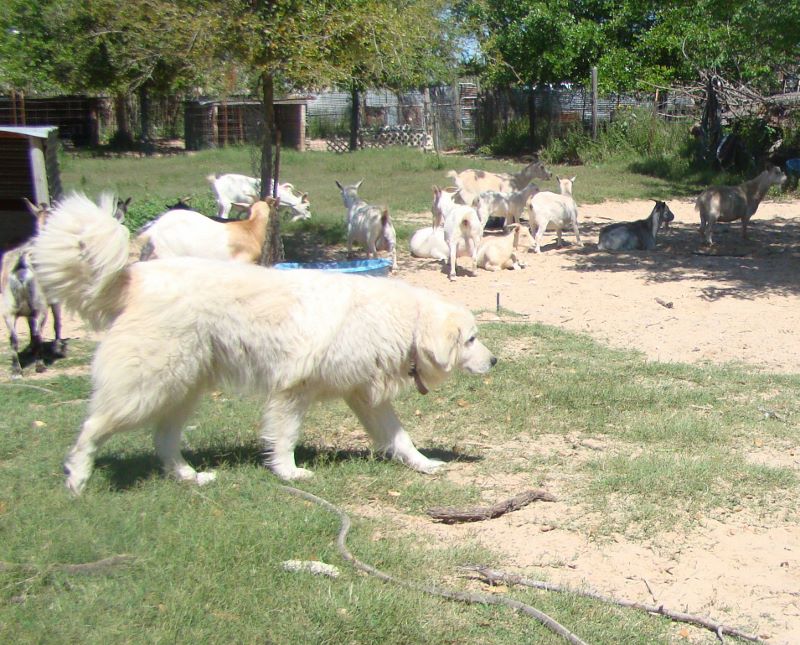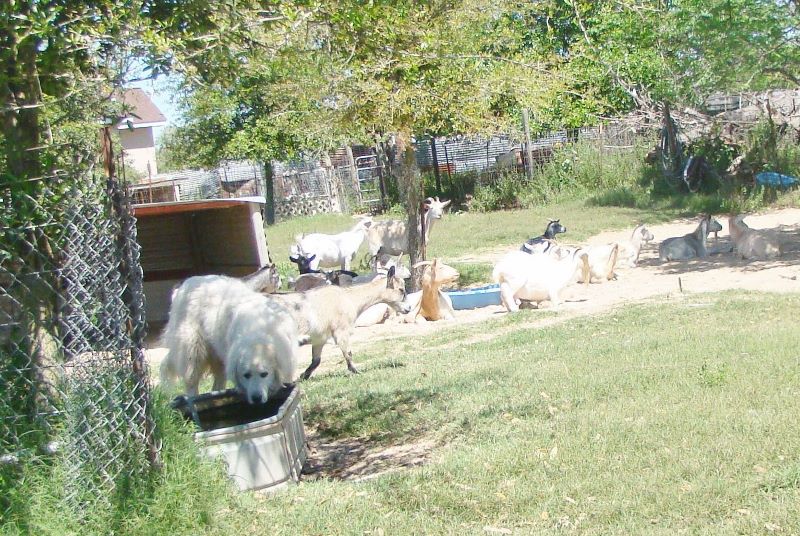 He was adopted with another Greaet Pyrenees rescue, Max. Both are living on a ranch where they protect owner and livestock from Bobcats and other predators.
Working livestock guard dogs should be on working livestock guard dog ranches where they have a job, and not sold as pets to people who think they're so cute as puppies, but then dump them when they get to be big, hairy, barking, digging, shedding, drooling dogs, not suitable for the house!