WINNIE

Winnie was surrendered to Bexata by a gal from North TX who rescued her after she had been shot by the hog hunter who took her out hog hunting! He was bitten by the hog, tried to get Winnie into the truck to leave, but she was afraid, so HE SHOT HER! She has the bullet graze on her head. She was found by a rancher in 8-9 degree weather, half starved and close to death. Wheless, who saved Winnie, brought her to Bexata. Winnie had a MARS Wisdom Panel run through her dna to see what she is and it turned out, she's BORZOI X GREYHOUND. WINNIE IS NOT FOR EVERYONE. She's an independent girl who comes and goes as she pleases. When she's ready to come in, she knocks on the door. When she's ready to go out, you let her out. She is more of a free spirit. She loves biscuits, but is more catlike in the petting department. She is a beautiful and happy girl - also leash and crate trained - but just not for everyone.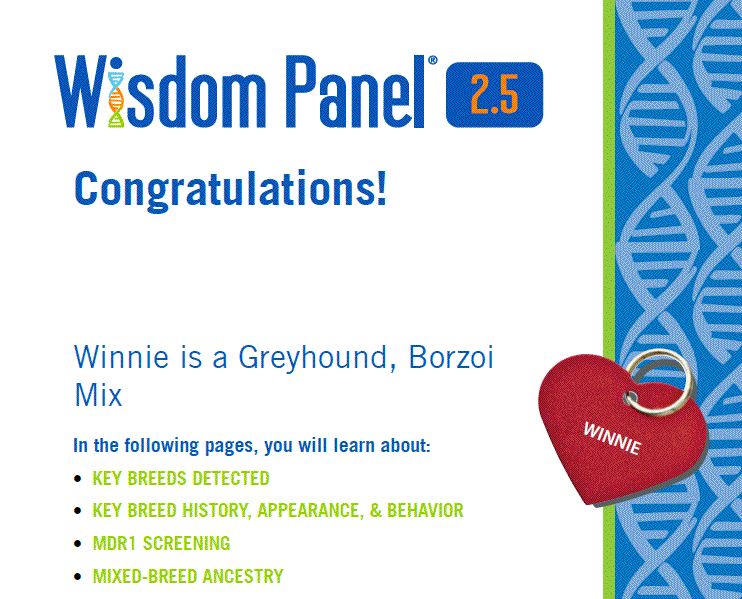 Winnie is spayed and available for adoption.
Here's Winnie:
January 20, 2016 when Winnie was surrendered to Bexata by Wheless.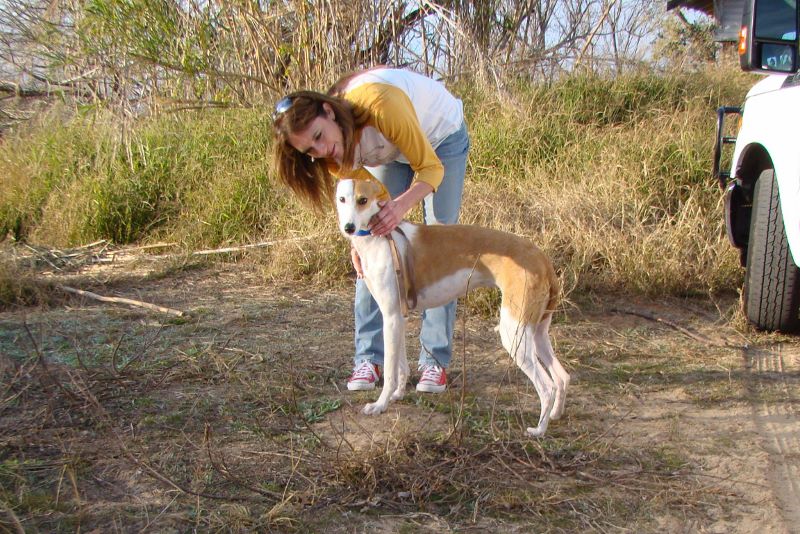 January 24, 2016 Winnie meets Laurie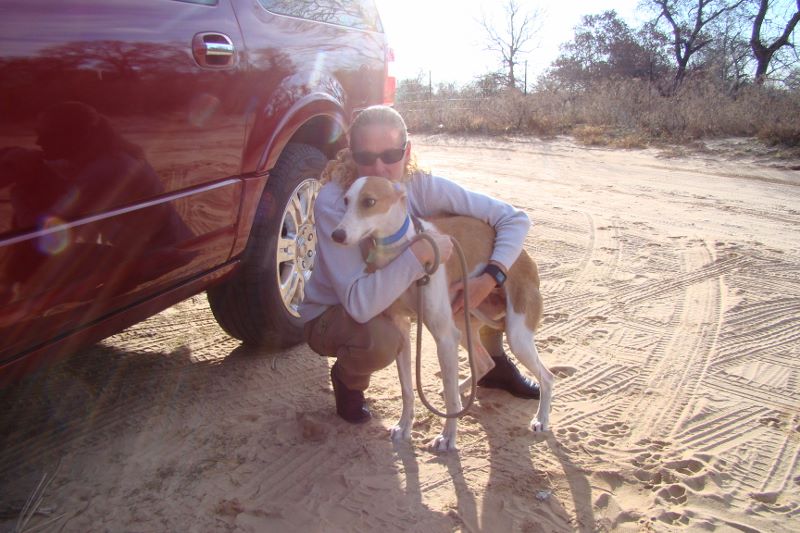 January 30, 2016 Winnie and Bella the rescue Anatolian Shepherd who was adopted with her sister, Layla.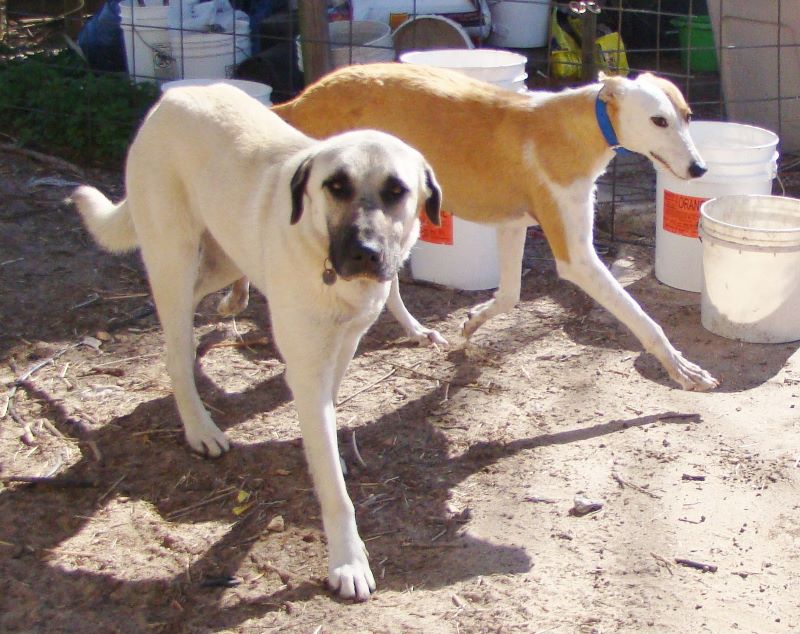 February 8, 2016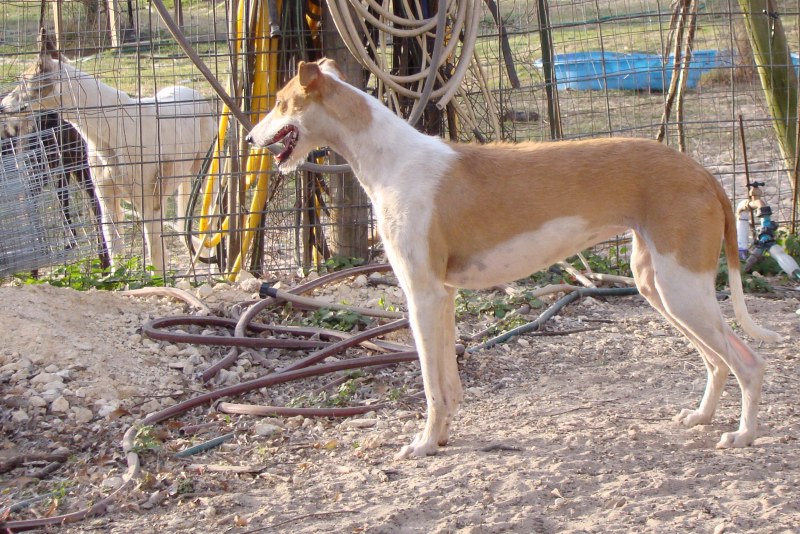 February 22, 2016
Squirrel watching - you can see the squirrel in the tree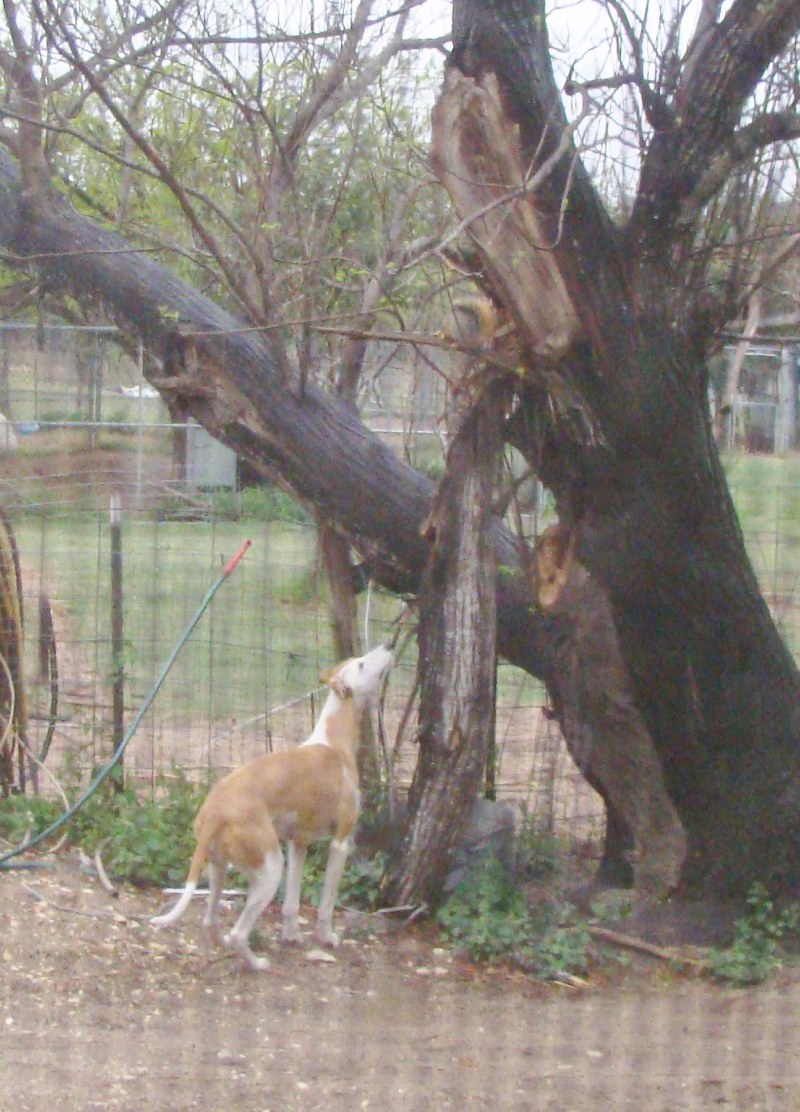 The squirrel went behind the tree.
Then Winnie spotted a bird, so forgot about the squirrel.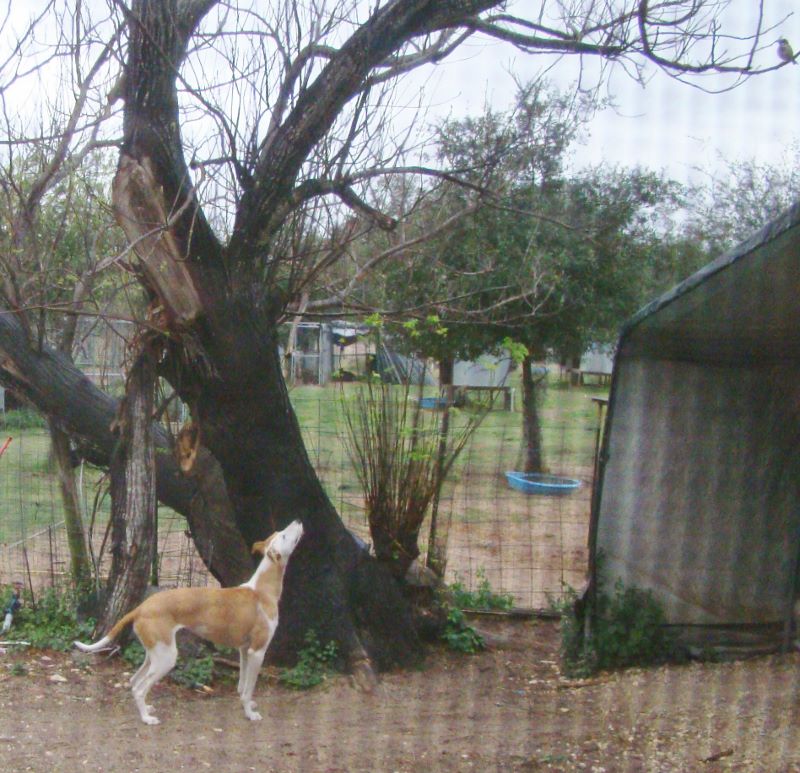 and then she was more interested in someone else.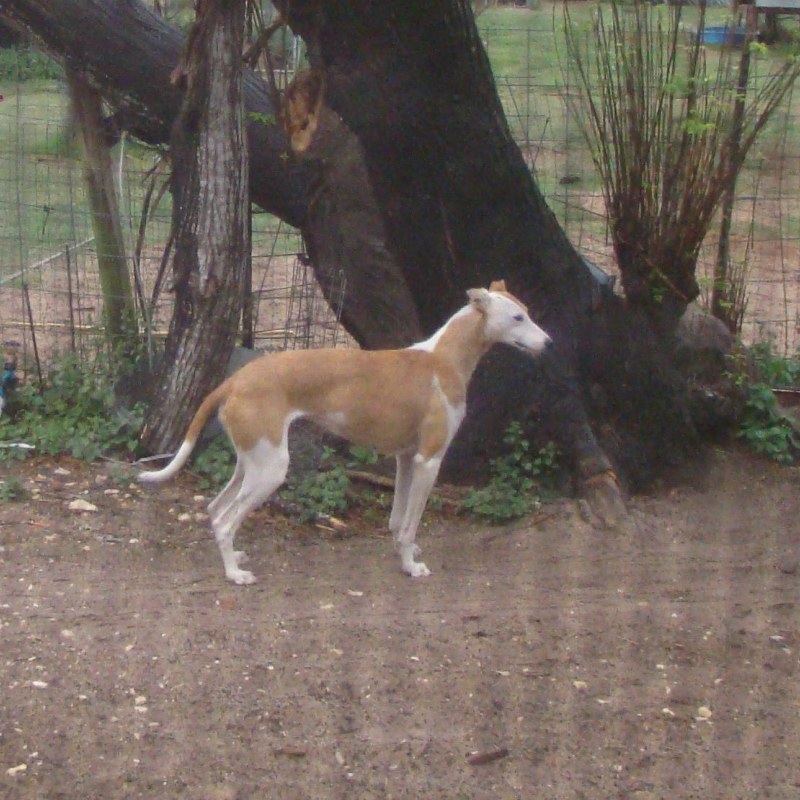 March 11, 2019
It's cookie time!!!!