New Pictures

PLEASE KEEP IN MIND THAT, WHILE THESE GREYHOUNDS HAVE A WONDERFUL LIFE AT BEXATA, YOU ARE NOT EXPECTED TO REPLICATE THAT LIFE. NOT EVERYONE HAS FENCED ACREAGE AND A DOZEN GREYHOUNDS FOR THEIR NEW DOG TO PLAY WITH. BY TAKING THEM AWAY FROM HERE, I AM ABLE TO RESCUE NEW GREYHOUNDS AND YOU ARE ABLE TO GIVE THEM A LIFE THEY HAVE NEVER EXPERIENCED BEFORE - ONE ON ONE - FAMILY - COUCH, INSIDE THE HOUSE "ALL DAY," ETC. YOU CAN GIVE THEM WHAT I CAN'T, SO PLEASE DON'T MISUNDERSTAND WHAT GREYHOUND LIFE AT BEXATA IS LIKE COMPARED TO WHAT YOU HAVE TO OFFER. TO SEE WHAT I MEAN IN PICTURES, GO TO
ADOPTED GREYHOUNDS
AND ADOPTED GREYHOUNDS CONTINUED.
Here are some new pictures of the current Greyhounds available for adoption.
March 23, 2019
Daisy (fawn) and Blacky Girl (black) are available for adoption.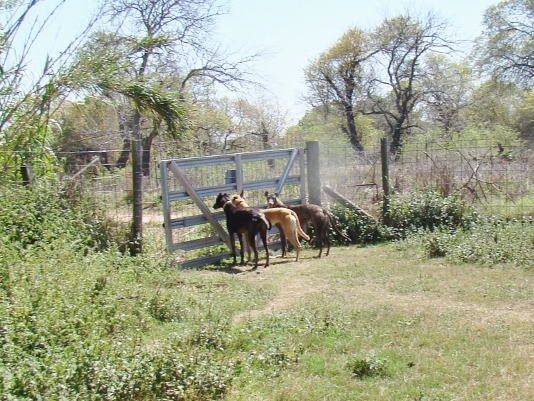 July 28, 2018
Donna is available. She met the Kogers and their Iggy, but the family took a black girl home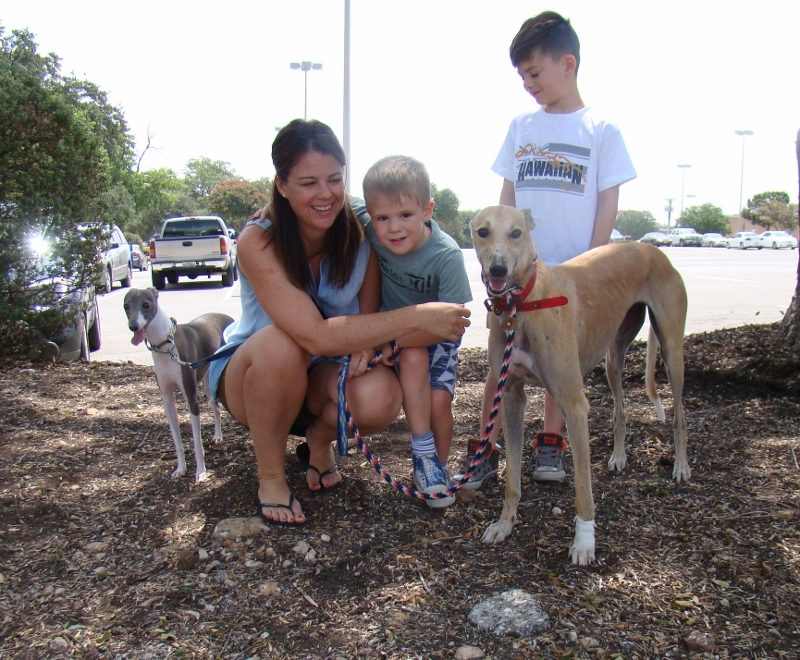 Lineman - July 6, 2018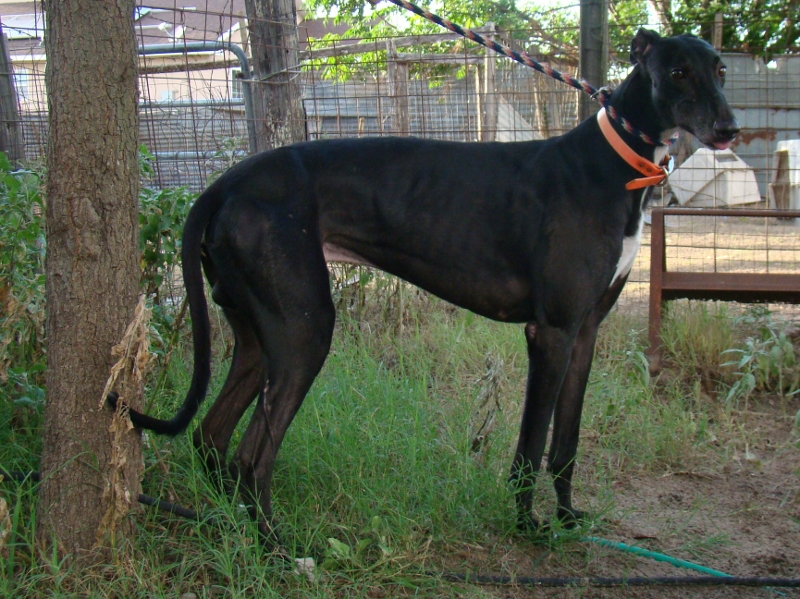 October 15, 2017 Daisy and Donna coming in from the woods - two available spayed girls.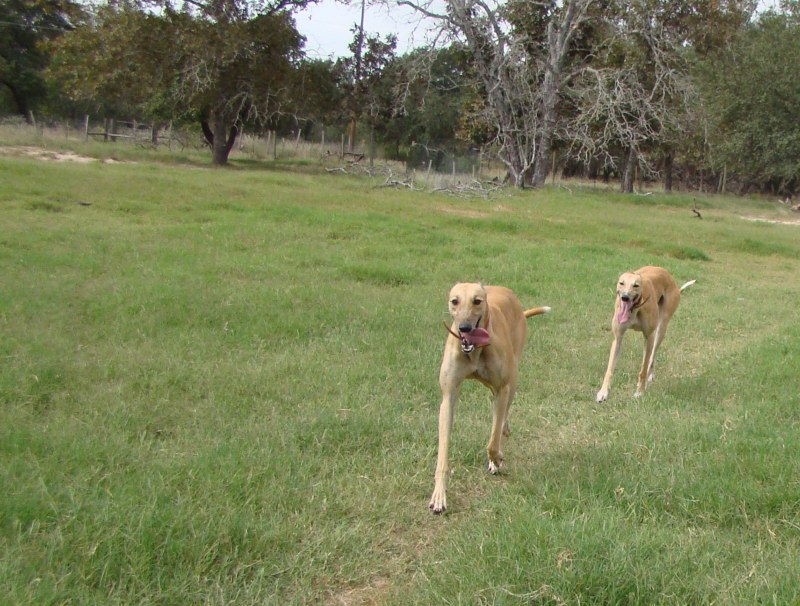 Donna in the woods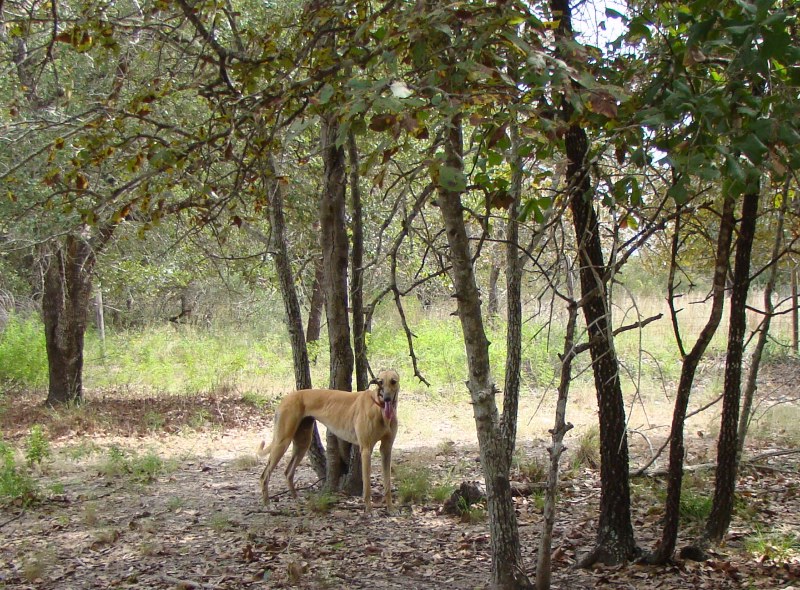 Three blacks in the woods - Picture Perfect, Lineman, Blackish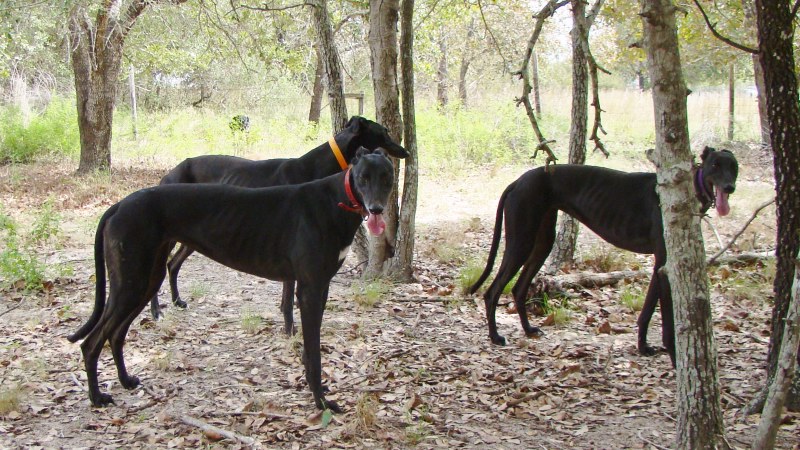 Cindy's application was approved, she came out to meet the Greyhounds and took Ally home.
The kids came out to the woods with me and are hanging around in the shade.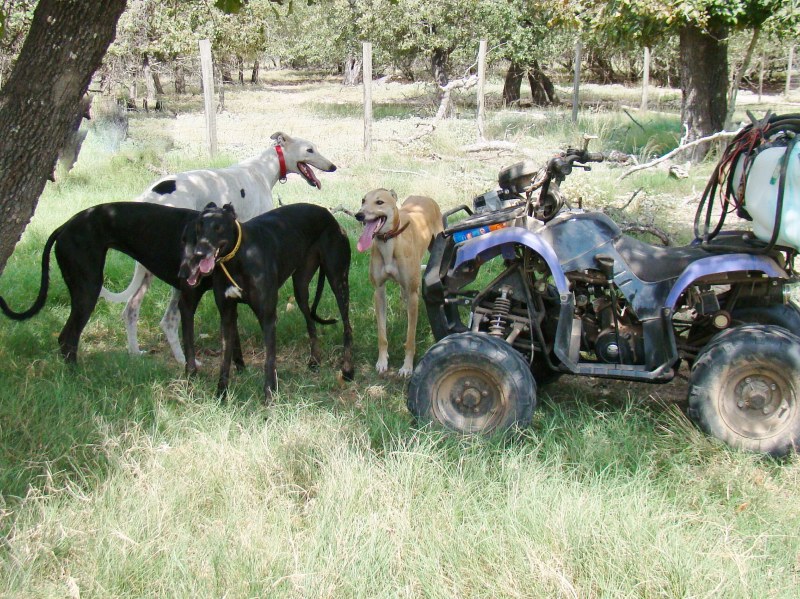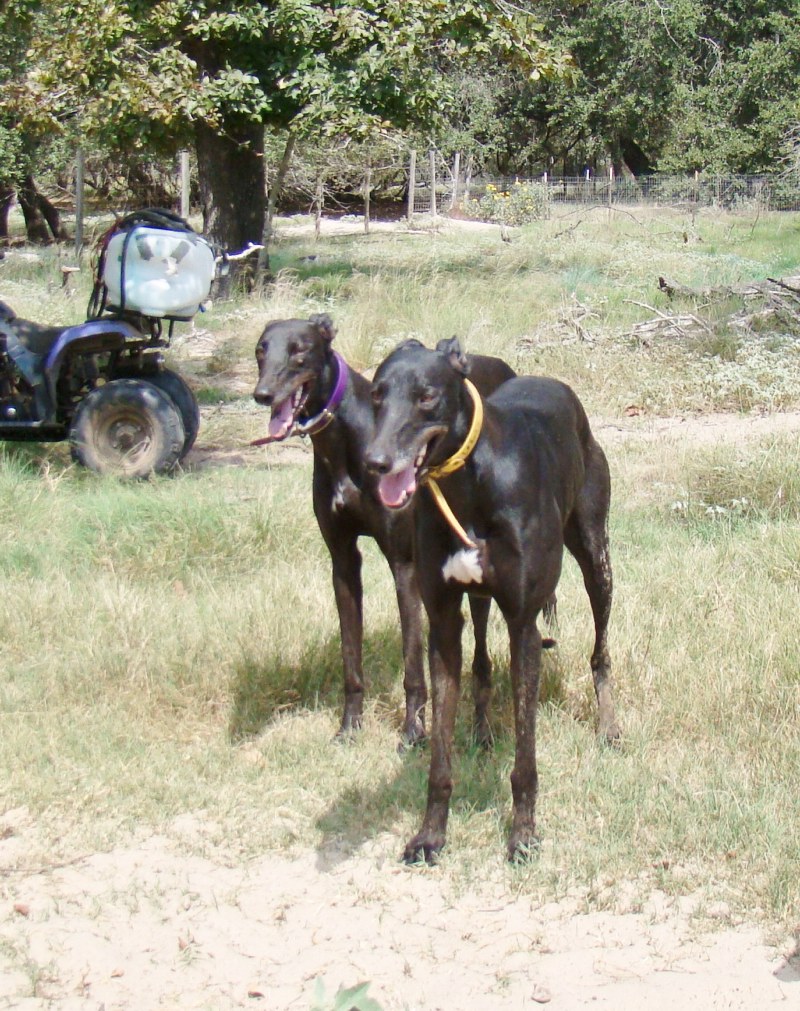 Diamond is a Field Champion in lure coursing and has almost finished his show title. This is a way that we are able to get the dogs more socialization and handling than they could get at the ranch. He will make someone a wonderful couch companion or jogging friend.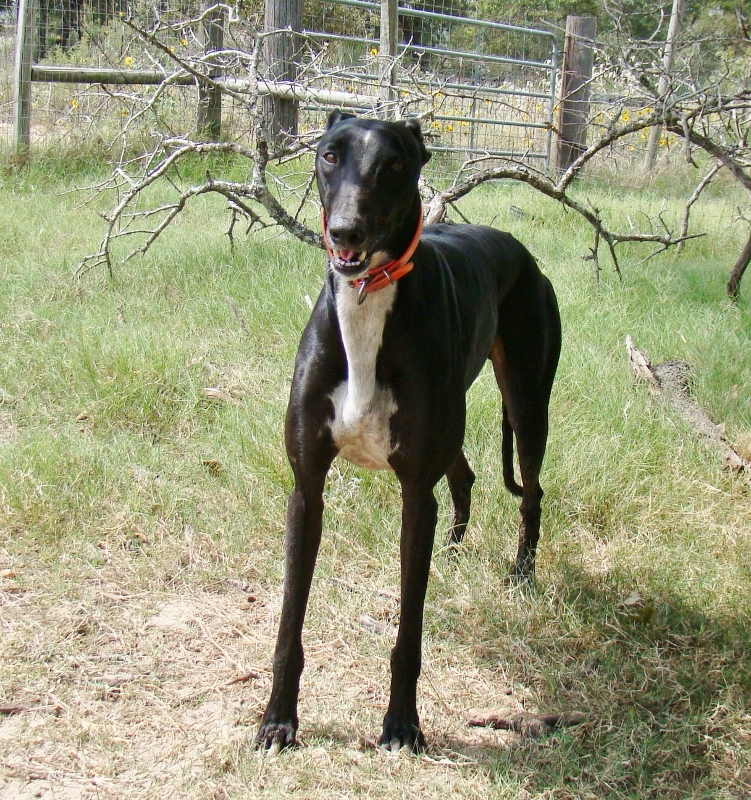 Blacky and Black Jack lure coursing